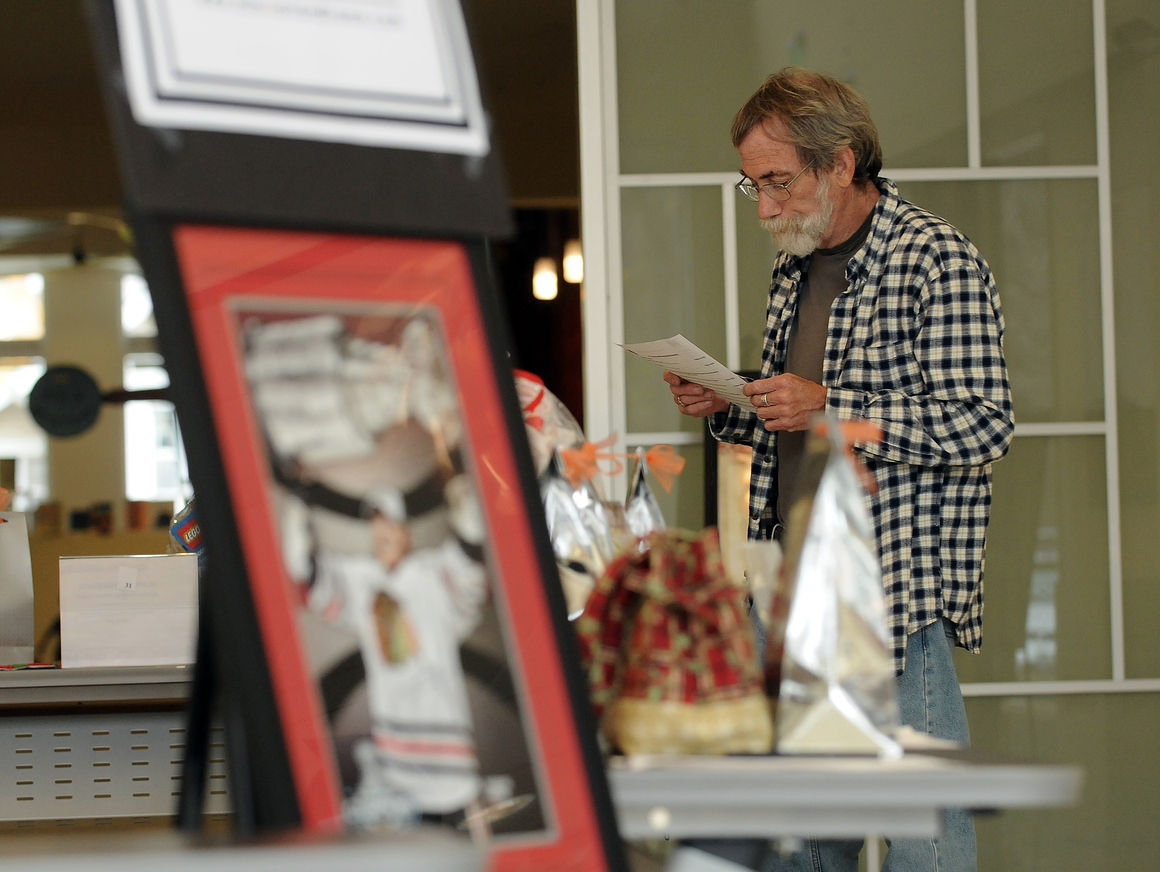 MOLINE -- Friends of the Moline Public Library have raised more than $350,000 for library programs, equipment and materials since 1989, according to library development and marketing coordinator Kelly Giovanine. 
The nonprofit Friends will hold a basket raffle and silent auction fundraiser from 11 a.m. to 4 p.m. today in the lobby of the library, 3210 41st St. 
Moline's Friends group has about 100 members and 45 active volunteers who sort, stack, rotate and sell donated books, magazines, DVDs, CDs and puzzles -- generally priced from 25 cents to $2 -- in a store they operate in the library. 
Friends president David Schilling said they don't keep a tally of how many books and other items they sell, but once that money is combined with other fundraising efforts and membership fees, the group donates more than $30,000 a year to the library.  
"People are always amazed at how much the book store brings in," he said. 
Because of funding cuts, the library hasn't had money for community programs for several years, Ms. Giovanine said. The Friends, along with some corporate partners, supply all the funding for the approximately 1,000 public programs the library hosts each year. 
Ms. Giovanine said the Friends were the lead funding source for the library's summer reading program, which had 2,591 children and adults enrolled. More recently, the Friends sponsored a noon program with paranormal expert Terry Fisk and, with the Jewish Federation of the Quad Cities, co-sponsored a visit from world-renowned Rabbi Jonathan Porath. 
The 123 programs offered by the library in June and July drew nearly 8,000 participants, she said.  
Friends board member Mariellen Ehredt said the programs benefit a wide spectrum of people, from children to adults, art lovers to history buffs.
Interim library director Bryon Lear said, without the Friends group, the library would have to restructure its budget to provide community programs, which would mean cutting something else or going without.  
"The Moline Public Library is fortunate to have the Friends. Not only do they raise important dollars to fund programming and library services, but they serve as community advocates, promoting the value of public libraries in our community," Ms. Giovanine said. 
Because of state and city budget cuts, the Friends group has become more active in securing funding for library programs and services, has submitted several grant requests and is considering creating an endowment for the library, she said. 
The Friends book sale room is open from 2 to 6 p.m. Monday and Tuesday and 10 a.m. to 2 p.m. Wednesday and Saturday. Donation boxes are in the library's lobby.