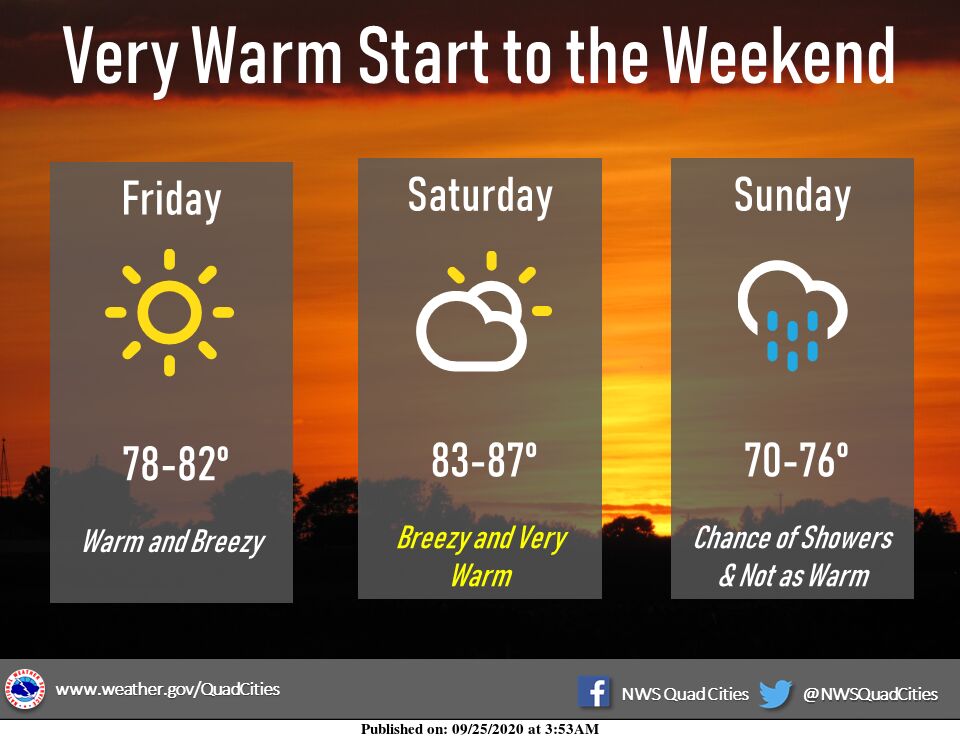 Our mild stretch of fall weather continues today with temps reaching the mid-80s on Saturday. Enjoy it while you can because this time next week, we're looking at highs in the 50s and lows in the 40s. Ouch!
Today will be sunny with a high near 81 degrees. South winds between 5 to 15 mph will gust as high as 20 mph. Tonight will be mostly clear with a low around 63 degrees. South winds between 10 to 15 mph will gust as high as 20 mph.
Saturday will be sunny and breezy with a high near 86 degrees winds gusting as high as 30 mph.
Saturday night will be mostly cloudy band breezy with a low around 63 degrees. Winds could gust as high as 30 mph.
Sunday there's a 40% chance of showers after 2 p.m. Skies will be mostly cloudy with a high near 73 degrees and a low around 52 degrees.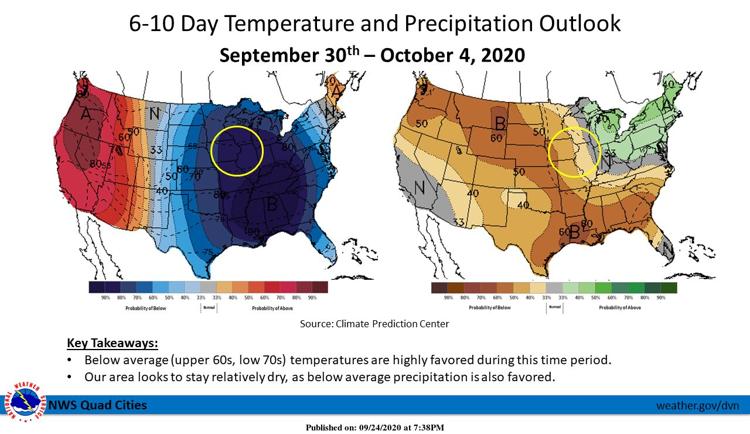 Today's top news headlines
More than 240 Augustana students gathered Thursday night to remember and talk about continuing to improve upon race relations on campus and in the community.
The Sherrard schools superintendent has contracted COVID-19, though the district has reported no student cases.
Issue is part of Legislative Black Caucus' equity agenda for early childhood education
Crime, courts and public safety news
Edgington is small town located along Illinois Route 192, what the flyover crowd might call a dot on a stretch of two-lane blacktop equidistant from the even-smaller hamlets of Taylor Ridge and Illinois City.
A Clinton man is in the Scott County jail on three charges related to a Thursday morning shooting in Park View.
CAMBRIDGE — A fitness evaluation will be ordered for Steven L. Scott, 57, of Colona. He is charged in Henry County Circuit Court with the 2019 murder of his live-in partner, Marcie Snyder, 51.
More on Coronavirus in the Quad-Cities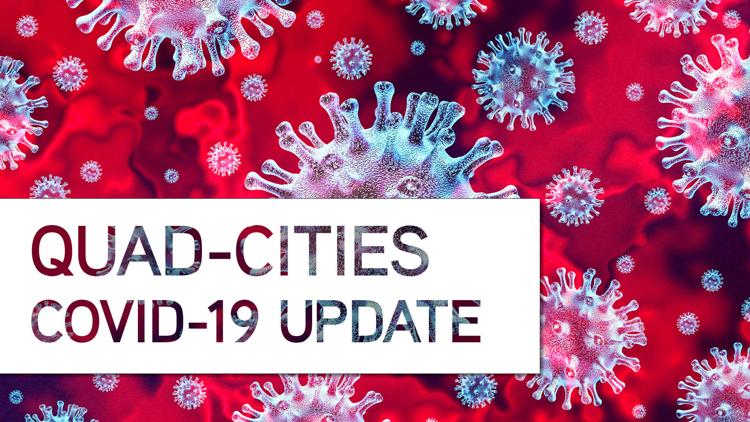 Lifestyle, entertainment headlines
It isn't often that the stars align and things fall into place. Fortunately for a few new coffee shop owners and the folks who live and work near their Moline and LeClaire locations, that's exactly what happened this year, even in the midst of the COVID-19 pandemic.
Culver's Restaurant responds to call for meatless meal options by staying true to its roots.
With a significant drop in the number of positive COVID-19 cases on campus and in adjoining Story County, Iowa State will allow fans to attend its next home football game.
Beaten and battered by two state-ranked opponents and perennial power Bettendorf the past three weeks, Davenport Central's football team needed a performance to feel good about heading into October.
Concerned about COVID-19?
Sign up now to get the most recent coronavirus headlines and other important local and national news sent to your email inbox daily.