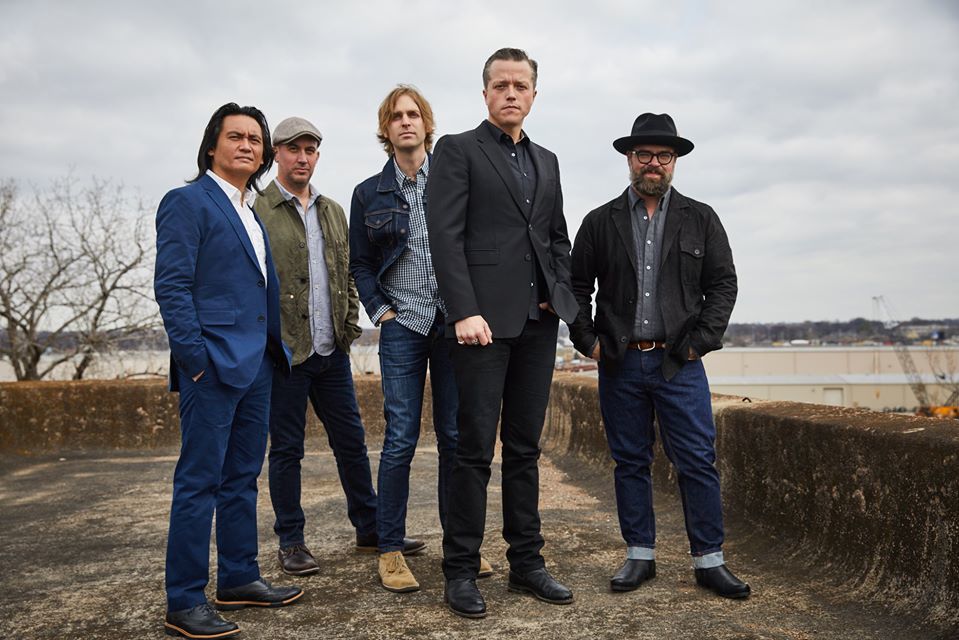 Perfection is hard to attain, but Jason Isbell has made it, at least when it comes to Grammy Awards.
The 41-year-old Alabama native — who will bring his band The 400 Unit to The Rust Belt, 533 12th Ave., East Moline, on June 20 — is four out of four at the Grammys. He won twice in the categories Best Americana Album and Best American Roots Song both in 2017 and 2015.
Isbell is going back on tour to promote his newest album, "Reunions" (recorded with the 400 Unit, produced by Dave Cobb), out on May 15. "He is widely acclaimed as one of our best songwriters and possesses a devoted audience who have pushed his last two albums to the tops of the charts," according to a tour release.
"Success is a very nice problem to have but I think 'how do I get through it and not lose what made me good in the first place?'" Isbell said in the release. "A lot of these songs and the overall concept of this album is how do I progress as an artist and a human being and still keep that same hunger that I had when I wasn't quite so far along in either respect."
"Reunions" is a collection of 10 songs that delve into relationships with lovers, friends, children, parents, and one's self, the tour release said. "There are rousing anthems that will have stadiums singing along, lyrical standouts that highlight some of Isbell's best writing to date, moving looks at youth and childhood, a deep dive into the challenges of relationships, and deeply personal songs about alcoholism and parenthood."
A former member of the rock band Drive-By Truckers, Isbell released his first solo album, "Sirens of the Ditch," in 2007. His fourth solo record, "Southeastern," led to Isbell's clean sweep of the 2014 Americana Music Awards – winning Album of the Year, Artist of the Year, and the song "Cover Me Up" was Song of the Year.
Isbell's fifth solo record, "Something More Than Free," was released in 2015, on Southeastern Records. Dave Cobb produced, continuing the partnership on "Southeastern." It debuted at No. 1 on Billboard's rock, folk and country charts.
Jason Isbell and The 400 Unit is primarily made up of musicians from the Muscle Shoals, Alabama, area. Its name comes from the 400 Unit, a colloquial name for the psychiatric ward of the old Eliza Coffee Memorial Hospital in Florence, Ala., according to a band bio.
Get local news delivered to your inbox!
Subscribe to our Daily Headlines newsletter.