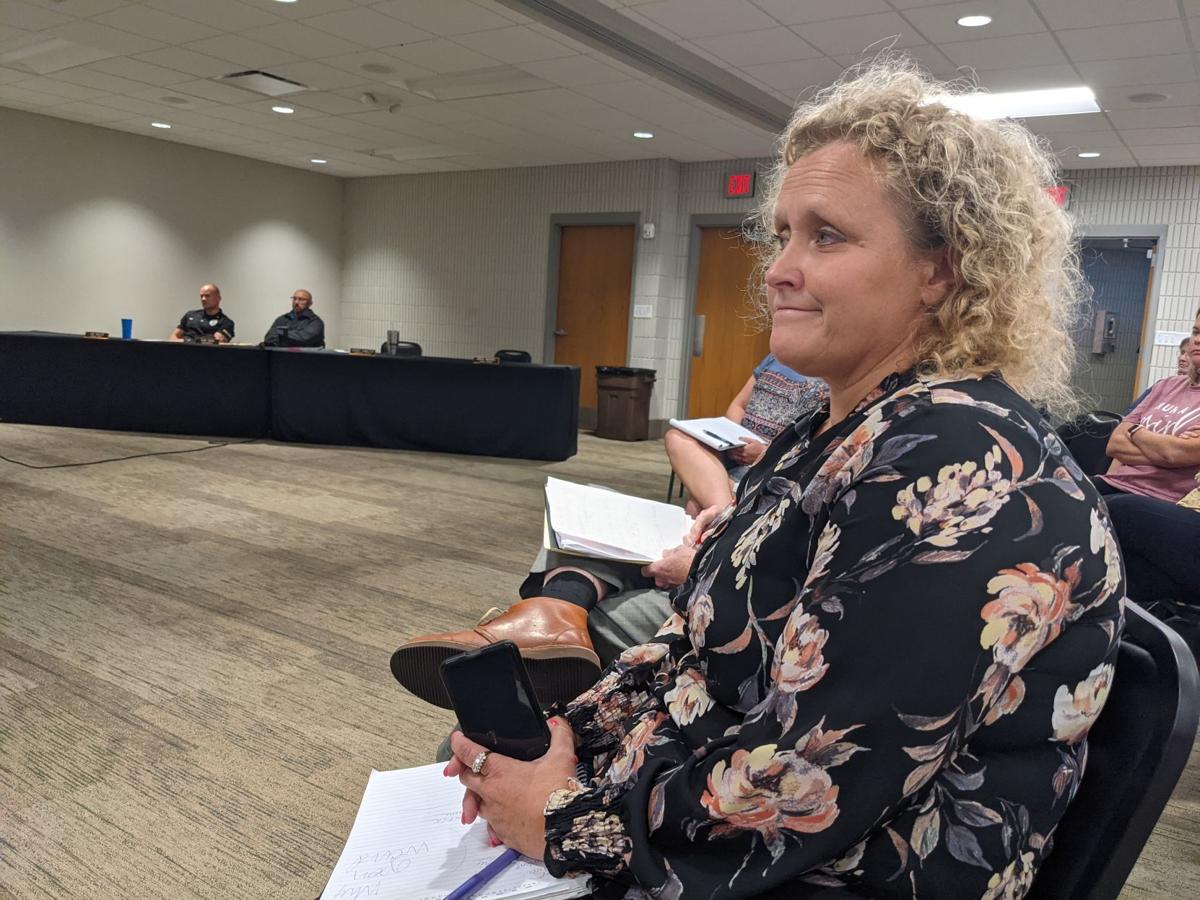 Former Eldridge City Administrator Lisa Kotter plans to sue the city to overturn her termination. 
Kotter was terminated last week on a 3-2 vote of city council, after a third-party investigative report found she helped create a "hostile work environment" at city hall. She had been on paid leave since August following a sexual harassment complaint against her.
Eldridge City Council member Brian Dockery voted in favor of termination, but Kotter had accused him, building inspector Ray Nees, and Mayor Marty O'Boyle of gender discrimination.
The third-party investigation investigated both claims of gender discrimination and sexual harassment, but found no evidence to support either allegations.
"Dockery could not in good faith vote to terminate Lisa Kotter and should have recused himself pursuant to the Iowa Code," Kotter's attorney, Mike Meloy, wrote in a prepared statement. "We will pursue all legal avenues to have a state court judge enforce the Iowa conflict-of-interest law."
In a phone interview, Dockery said in a May closed session, department heads told councilors Kotter was a smart and competent administrator, but offered negative feedback about her management style. At that time, Dockery said the city should part ways with Kotter. 
He said his opinion hasn't changed since then, months before Kotter filed the discrimination complaint.
"I said, as a council, we made a mistake and we need to separate with Ms. Kotter and go a different direction," Dockery said.
The city paid Annette Snyder, of Bettendorf's Employment Solutions, $11,000 for three investigations: A report Kotter had sexually harassed Nees, Kotter's claim the three men berated her in front of city staff and treated male department heads differently, and an unrelated claim Nees acted unprofessionally toward a resident. The report only substantiated the resident's claim against Nees, but Snyder said she found Kotter created a "hostile work environment."
She came to that conclusion after interviewing eight city employees, the police chief, Dockery, O'Boyle, and a former mayor of Geneseo.
"The consensus among ALL department heads is Ms. Kotter can't be trusted, she is a bully, a narcissist, lacks transparency, she gossips behind ALL the employees backs, she facilitates rumors, she's calculating and manipulative," Snyder wrote. "Some of the individuals interviewed used all the above descriptions during our conversation."
The employees said Kotter needed to go, and predicted a mass exodus of city staff if she returned to work, according to the report.
In a written statement, Kotter said she had "serious concerns about the overall validity and accuracy of the Snyder report."
Snyder ended her conclusion with a warning for the city government leaders in Eldridge:
"Lastly, I'd be remiss not to mention that some of the actions demonstrated by some of the government leaders during the last year are embarrassing for your community," Snyder wrote in the report. "The public outbursts and the comments on social media need to stop. ... Now is the time to take the fence down and mend it."