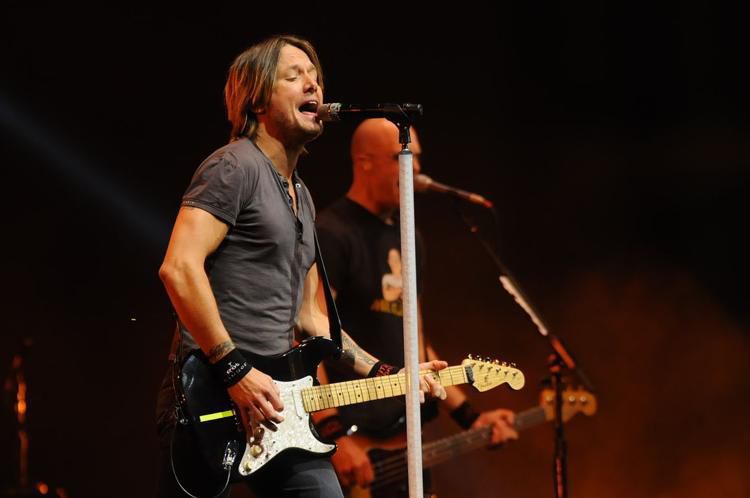 A decision is expected early next week on whether to proceed with the Mississippi Valley Fair scheduled for Aug. 4-9 in Davenport, but even if it does, the big grandstand concerts appear unlikely, Shawn Loter, fair director said Friday morning.
Loter said he hopes to meet with representatives of the Scott County Health Department on Monday with a plan for the fair that includes COVID-19 precautions such as social distancing and abundant sanitizing.
The health department cannot say 'no' to the fair, but if it does not approve the plan, fair officials would have to consider canceling because "our insurance says we pretty much have to follow recommendations," Loter said.
Hosting the grandstand shows prove the biggest challenge. If acts have to be cancelled, they would be re-signed for 2021, he said.
4-H officials already have canceled youth livestock shows, but Loter hopes to offer a Scott County youth open show in which young people who have been tending animals all year can still enter them in competition.
The open shows for adults would proceed as normal, as would midway rides, food vendors and other attractions. "Everything else would be the same," Loter said.
The fair typically draws 325,000 people for its six-day run on the fairgrounds on West Locust Street.
Admission is through the purchase of a Fun Card, and Loter said "quite a few" have already been sold.
If concerts have to be canceled and people want a refund, those will be made in full at the fair office or by mail, Loter said.
080519-qct-qca-fair-001a.jpg
080519-qct-qca-fair-002a.jpg
080519-qct-qca-fair-003a.jpg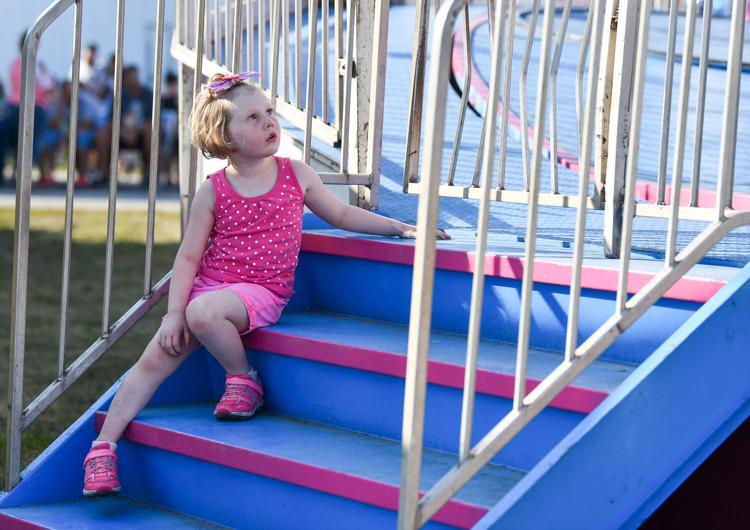 080519-qct-qca-fair-004a.jpg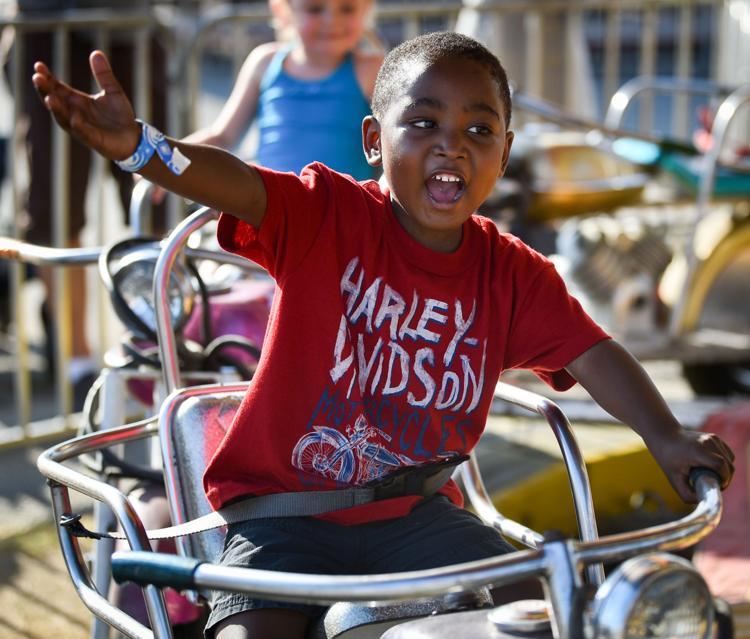 080519-qct-qca-fair-005a.jpg
080519-qct-qca-fair-006a.jpg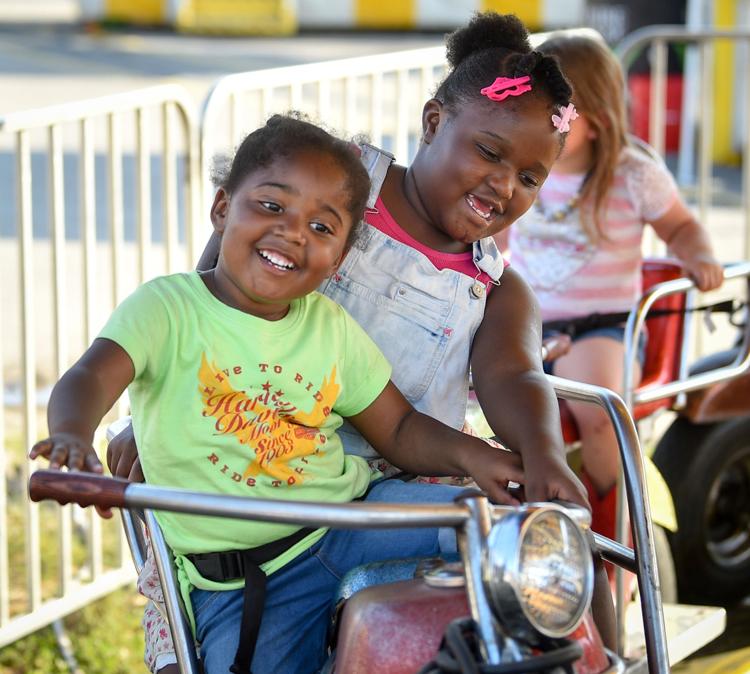 080519-qct-qca-fair-007a.jpg
080519-qct-qca-fair-008a.jpg
080519-qct-qca-fair-009a.jpg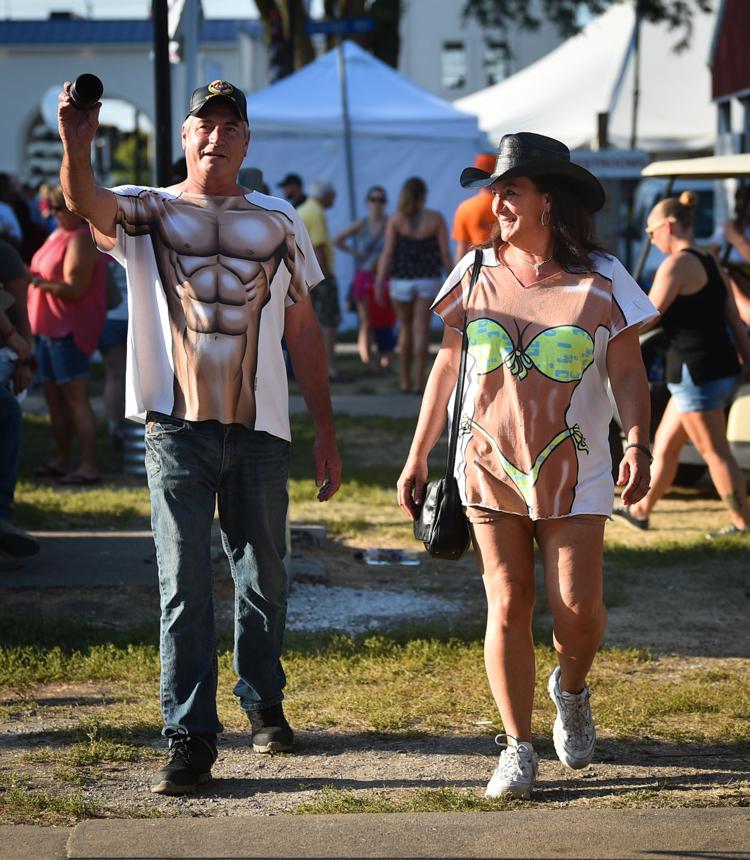 080519-qct-qca-fair-010a.jpg
080519-qct-qca-fair-011a.jpg
080519-qct-qca-fair-012a.jpg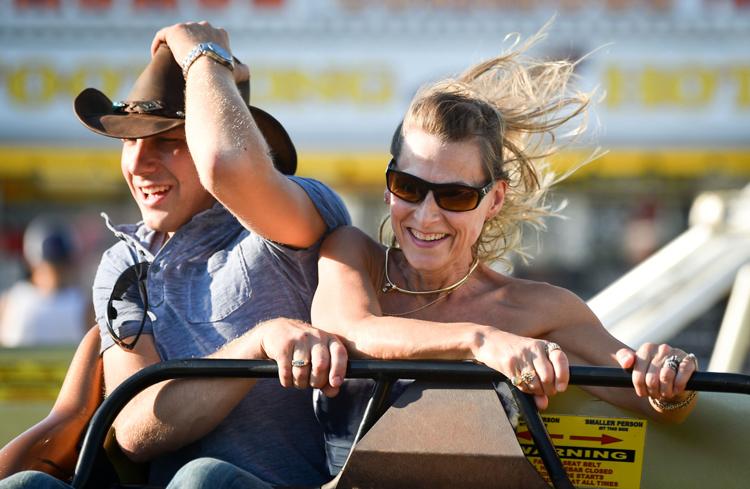 080519-qct-qca-fair-013a.jpg
080519-qct-qca-fair-014a.jpg
080519-qct-qca-fair-015a.jpg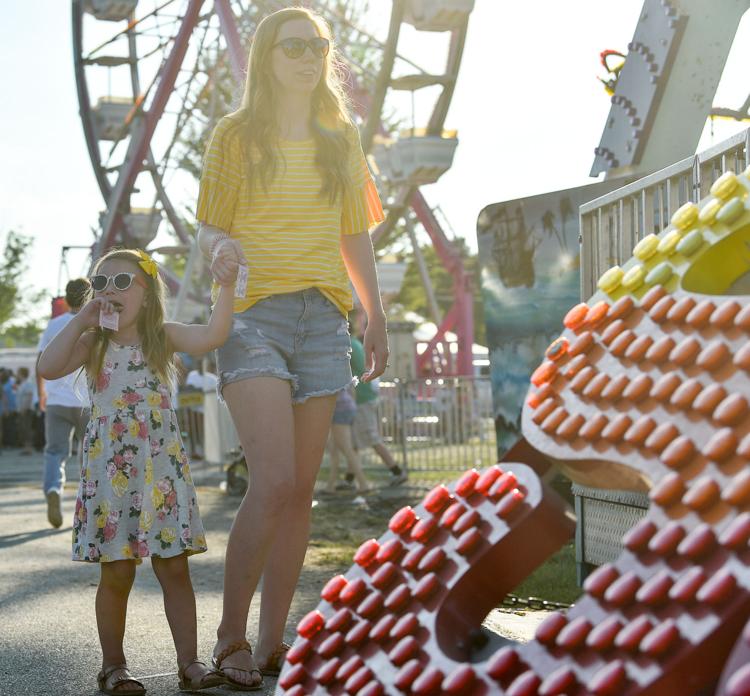 080519-qct-qca-fair-016a.jpg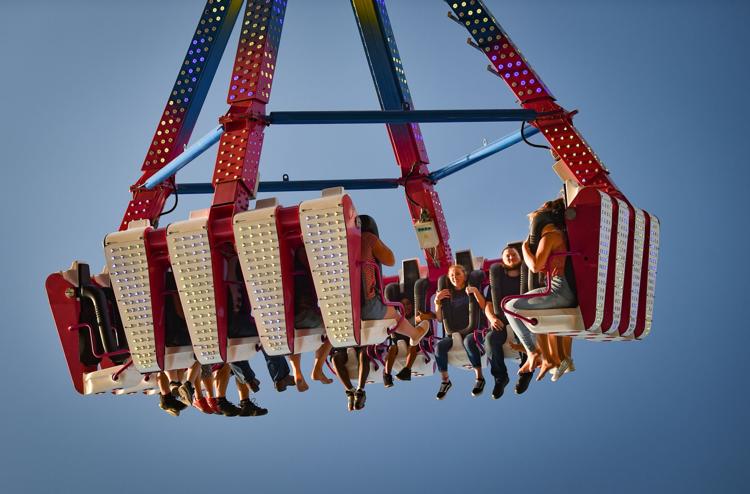 080519-qct-qca-fair-017a.jpg
080519-qct-qca-fair-018a.jpg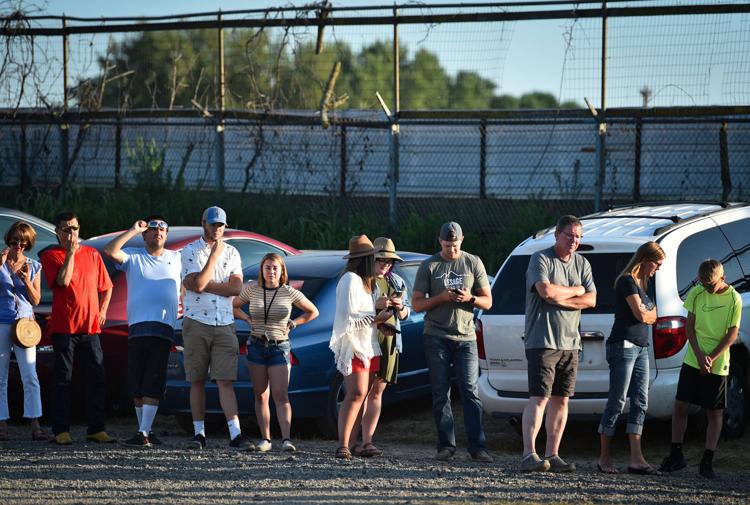 One century later: Mississippi Valley Fair survived roller coaster of ups, downs
As the 1973 event approached, managers were dealing with financial losses from the preceding three years and a $250,000 debt.
"Could be last year for Valley Fair," a headline in the Times-Democrat newspaper proclaimed, adding that the upcoming event would be a "last ditch stand."
"Why bump our heads on a stone wall if the public doesn't want it?" long-time fair secretary Chet Salter asked in an interview. "If the public doesn't (want to support the fair), we'll sell the property and pay our debts."
Today, things are much different for the second-largest fair in Iowa.
As the fair prepares to celebrate its 100th anniversary with a six-day run beginning July 30, general manager Shawn Loter said that although challenges exist — weather and high prices for quality entertainment, to name two — the fair is financially healthy. So is attendance and exhibitor participation, both open-to-the-public and 4-H, which is the backbone of the fair.
The nonprofit organization that owns the grounds at 2815 W. Locust St., Davenport, has no debt and generates more money than it spends through a combination of year-round rentals, sponsorships, donations and the fair itself, although the fair brings in less than the other streams, Loter said.
The organization is self-sustaining and receives no government subsidies. Operations are overseen by a 19-member governing board. 
So how did the fair survive its down years and become what we know today? Here are some questions and answers about the fair touching on 100 years of milestones.
Q: When did the fair pay off its debt and reach a more even financial keel?
A: In 1989, under the leadership of Ed Eichelberger, the fair paid off its debt, which had reached $350,000.
Introduction of the Fun Card in 1985 — then just $7 — proved to be a godsend. Fair-goers liked the idea of buying a single ticket that would get them into the fair every day, including every grandstand show. (Today the card is $85.)
As director Roy Curtis said at the time, "They don't like to be nickeled and dimed."
Still, the 1980s were difficult. 
The farm economy was in collapse and Quad-City farm implement makers such as Deere, International Harvester, Case and Caterpillar were cutting back or closing.
The fair was getting a subsidy from Scott County, but when it sought $180,000 for 1986, up from $37,000 in 1971, supervisors balked. They froze funding and a plan was devised for eliminating the debt.
"The thing was getting way out of hand," then-supervisor Bill Fennelly said at the time.
The 1985 fair also saw 4.5 inches of rain, reducing attendance to a dismal 45,000.
But a corner of sorts had been turned, and in 1987 attendance was 150,000.
The 1989 fair, featuring an appearance by the Statler Brothers, brought 155,000 attendees.
Q: How has the fair changed over the years?
A: During the 1950s and into the 1960s, the fair had a decidedly agricultural bent. "Fairs were ignoring the urban citizens and, with a shrinking agricultural population, there just were not enough people to support the fair at a profitable level," according to a history compiled for the fair in 1994.
After a year of study, managers made a concerted effort to "urbanize" the fair, adding new classes of competition geared to urban people. The number of exhibits went from 5,000 in 1964 to 10,000 in 1968, according to the history.
"In 1964 we woke up," secretary Salter said.
The '60s also saw the addition of the International Folk Art Show, the International Decoy Contest and the International Wood Carvers' Congress.
And musical entertainment in the grandstand became more important.
Q: Who have been the fair's bigger grandstand acts?
Alan Jackson holds the record for drawing an estimated 31,200 people in 2008 — close to the entire population of Bettendorf in 2008.
Brooks & Dunn drew 30,100 and 29,100 in 2006 and 2004, respectively, and they will be back this year on Wednesday, July 31.
But the big names come at a price.
When Willie Nelson appeared in 1983, he demanded a $50,000 guarantee and became — at the time — the highest paid performer ever to play in the Quad-Cities.
Former general manager Bob Fox said the most he paid for an act was the $337,000 he shelled out for Reba McEntire's performance in 2015.
Though the emphasis is on country performers, rock is represented too.
And over the years, there's been a little bit of everything: the Ringling Bros. Barnum & Bailey Circus (1959), Roy Rodgers and Dale Evans (1977), the Oak Ridge Boys (1990), Alabama, Pat Boone and Myron Floren (1982), and the Nitty Gritty Dirt Band (1989).
Q: This year's fair is billed as the 100th anniversary, but the first fair was in 1920, not 1919. Can you explain that?
A: Planning for the first fair began in 1919, so that date is designated for the anniversary. But even if the counting began in 1920, the number would be off by now because no fairs were held during the World War II years of 1942, 1943 and 1944.
Q: How does the fair make money year-round?
A: The grounds and buildings are rented out for all kinds of uses, including bingo, storage, auto races, car shows, weddings, flea markets, gun shows, trade shows, parties and political events.
The fair also seeks grants, donations and sponsorships, and hundreds of volunteers donate their time to making the fair happen.
Q: Besides the 1970s and 1980s, were there other hard times?
A: The lament of it being a "make or break" year for the fair was uttered more than once over the years.
In 1939, the non-profit association running the fair was bankrupt and in receivership. In 1945, a for-profit entity outbid the association for the grounds and took title of the property with the idea of converting it into an amusement park.
That didn't happen, and the fair limped along by leasing the grounds for its annual event.
Eventually, a nonprofit entity got the grounds back.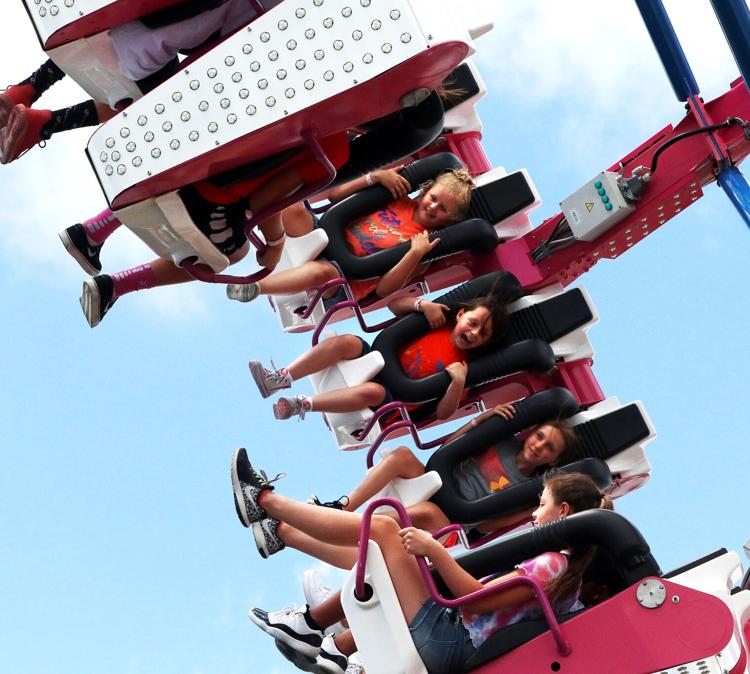 Q: Is the fair doing something special for its 100th anniversary?
Skydiver teams and fireworks will be featured every night, and there will be an appearance by the Budweiser Clydesdales.
In exhibitor classes, there is a new Lego competition, a 100th anniversary decorated cake contest, a fair memorabilia division in the antiques department, a demonstration of bubble art and a celebrity goat milking contest.
Also new: a comedy pirate show, an Elvis impersonator and FMX freestyle jumpers.
Returning favorites are food vendors (of course), the midway and the Belgian horses.
Grandstand entertainment is Dan+Shay, July 30; Brooks & Dunn, July 31; Jake Owen, Aug. 1; Tesla, Aug. 2; Nickelback, Aug. 3 and Brad Paisley, Aug. 4.
What's with the big 'cow'?
A lot of people want to know the story behind the "big cow" that stands on the Mississippi Valley Fairgrounds, usually facing Davenport's West Locust Street. It often has a sign on its side announcing an upcoming event.
Actually, it is not a cow. It is a fiberglass steer (neutered male), about 10 feet tall. It previously served as a mascot for the former Sirloin Stockade restaurant across the street that closed in 1982.
At first, it stood on wheels, but after many "kidnappings," it was cemented into the ground about 22 years ago. The breed is Hereford, raised for meat production, that originated in Herefordshire, England.
The fair uses it as a marquee to announce upcoming events, and it serves as a convenient landmark when giving directions to the grounds.
In 1920, businesses shut down for 1st Mississippi Valley Fair
Davenport city employees were given a day off to attend, admission was 55 cents, and a star attraction of the first Mississippi Valley Fair in 1920 was Ethel Dare, a trapeze artist from Michigan who could leap from wing to wing of two airplanes in flight.
Booze, gambling and fortune-telling were prohibited. Five telephones were available on the grounds in case a fair-goer needed to make a call. The Republican candidate for governor was slated to speak, but "he will not discuss politics," according to the Aug. 4 Daily Times newspaper.
The horse races were to include an entry from John Looney, former Rock Island gangster and newspaper publisher, but he had to drop out because the horse was stolen before the fair began.
In addition to Dare — who died four years later when her parachute failed to open — the fair featured nightly fireworks after a grandstand depiction of The Battle of the North Sea, a turning point of the recently ended World War.
"No expense has been spared, no detail overlooked to make (the battle) the most realistic and entertaining as well as educational spectacle ever presented by this famous firm of pyrotechnics …," according to the fair premium book schedule.
"There will be shown Dreadnaughts, Destroyers, Cruisers, Mine Sweepers, Submarines, etc., etc.."
Also in the lineup: "Daring" and "astounding" aerial acrobatics, including "sensational feats of teeth gymnastics." A performance by an elephant of "super-human intelligence." A wild west show with lassoers and rough riders. A minstrel show billed as "the best comedy mule act playing the fairs … a scream from start to finish."
Human curiosities, "genuine Filipino midgets" ("There is no exhibit anywhere that appeals more to children."), a mammoth Ferris wheel, a jumping carousel, a model of underground Chinatown "showing the dangerous results of deadly drugs and quack medicines," and, finally, "The Girl from Delhi: A mystic astral vision, a masterpiece of cosmic phenomena, unequalled in mystic art, a performance that completely astounds, bewilders, puzzles and baffles all experts."
These are some of the particulars of the first fair held Aug. 16-21 at the same fairgrounds at 2815 W. Locust St. that still serve today, 100 years later.
While various groups hosted various fairs in Davenport since 1854, the Mississippi Valley Fair of 1920 — the same year Prohibition became law, Bix Beiderbecke played his cornet at Davenport High School, Model-T Fords could be purchased for $260 and farm homes relied on outhouses — is the one that has weathered significant ups and downs to celebrate its 100th anniversary beginning July 30.
Building began in April
The fair and exposition was organized by a group of businessmen who sold stock, bought 85 acres near what was then the northwest city limits for $91,000 and, beginning in April of 1920, hired the construction of about 20 fair buildings.
These included an amphitheater for 6,000, an exposition building, cattle, hog and horse barns and the iconic Twin Towers that still stand today, designed by noted architect Art Ebeling as a main entrance. A racetrack and restrooms also were built. The total cost was about $200,000.
The fair was intended to "bring the city and county people closer together to exchange ideas and make one big cooperative community," M.H. Calderwood, an Eldridge banker and president of the fair association, said in the Aug. 16 Daily Times.
And supporters literally beat the drums to drive interest; about two weeks before the fair, boosters in 60 cars, accompanied by a band, drove from Davenport to Montpelier, Buffalo and Muscatine in early August to spread the word. Trips also were made to DeWitt, Clinton, Low Moor, Iowa City and "intermediate points."
"What helps the community, helps every resident in it," boosters told the newspaper.
This same group apparently leaned on city and business leaders to encourage attendance by giving their employees a day off — or at least an afternoon.
"The fair is one of the biggest things this community has had in years," Davenport Mayor C.L. Barewald wrote. "Those who are really boosters for the community will close their doors. The fellows who are looking only to their own pocketbooks will, of course, stay open. I believe, though, that most of our businessmen will show the proper spirit and close at noon in order to allow their employees to attend the fair."
Indeed, "business will be at a standstill," the Daily Times reported.
"This was the decision of the retail merchants' board of governors, the retail grocers, master plumbers and the Davenport clearing house. Manufacturers could not be called together on such short notice for a decision, but most of those seem personally agreed to abide by the mayor's proclamation," the newspaper reported.
Although the Arsenal couldn't officially close, the Aug. 19 Daily Times noted that the commander had issued a bulletin saying that employees could take a vacation day.
As a result, "street cars and motor buses from the downtown were loaded to capacity," and overall attendance was reported at 98,374, nearly reaching the combined population of Scott and Muscatine counties at the time. 
Insured against loss
Then, as now, fair backers worried about rainstorms and how they might affect attendance and the bottom line, so they took out an insurance policy for two nights of the fair.
According to the policy written by Hartford Fire Insurance through John Ruhl, of Ruhl & Ruhl, "in case of a rainfall of .2 of an inch or more each day, the (insurance) company will pay the difference between the receipts for that day and the expenses, including interest on investment and depreciation," up to $25,000.
The policy cost $1,750, according to the Daily Times of Aug. 19, 1920.
Attractions such as Ethel Dare and the fireworks were, as today, only part of the fair. The other part was the exposition in which members of youth clubs as well as the general public could enter items — pies, pigs, plants — in various classes for judging.
The fair also had a merchant's arcade where 46 local businesses, such as the Gordon-Van Tine Co., maker of ready-cut barns as well as houses, set up booths to advertise their wares.
As the Daily Times noted in a December headline: "New Scott County project proves phenomenal success first year"
But a related story reported that despite the grand showing, the corporation behind the fair "has an indebtedness of a considerable amount."
That problem would dog the fair for most of its history.
Historic Twin Towers serve as focal point
The Twin Towers of the Mississippi Valley Fairgrounds turn 100 years old this year, just like the fair itself.
Facing West Locust Street, the towers served as an entrance to the first fair, as well as a focal point and offices, uses that continue today.
Designed by noted Davenport architect Arthur H. Ebeling (1882-1965), the towers are 112 feet long, 20 feet square and three stories high.
Two years ago they underwent a $300,000 renovation, including new insulation, heating, plumbing, wiring, a steel roof, windows and wireless connectivity.
Wood in the towers that had become rotted was replaced and covered by a new white stucco, which is illuminated by exterior lighting. New pennants fly atop the flagpoles, one on each tower.
The building also is now handicapped-accessible.
In addition to designing other buildings at the fairgrounds, architect Ebeling's credits include the 10-story Kahl Building in downtown Davenport as well as the Kahl mansion that is now converted into senior living apartments, the former elementary school at Davenport's Sacred Heart Cathedral and the Joseph Bettendorf mansion that is now Rivermont Collegiate Preparatory School.
080519-mda-nws-bradpaisley-001a.jpg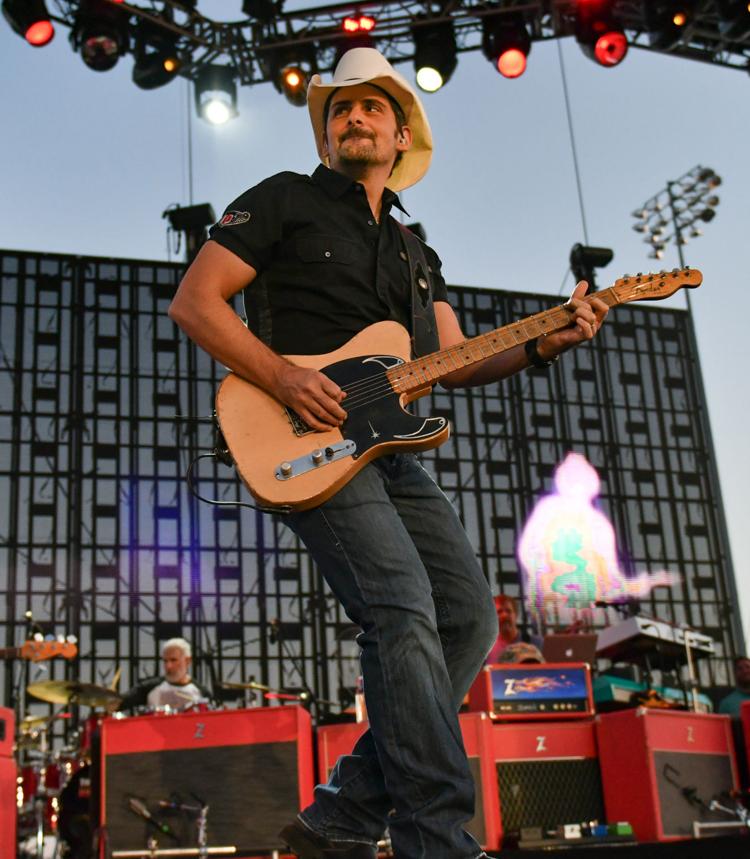 080519-mda-nws-bradpaisley-002a.jpg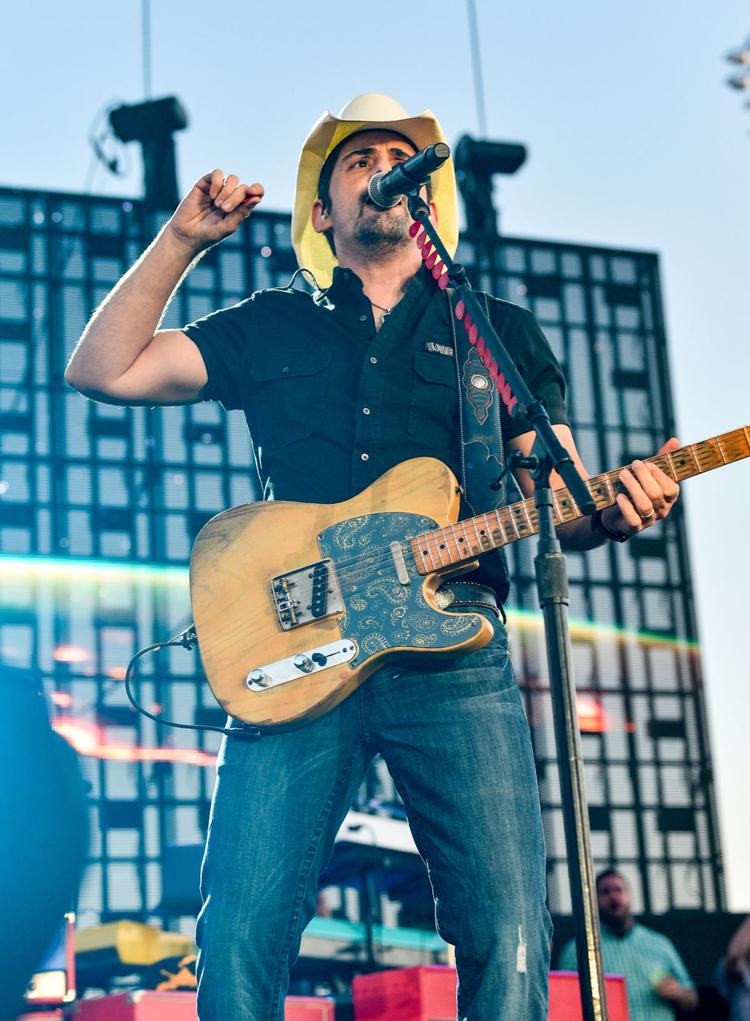 080519-mda-nws-bradpaisley-005a.jpg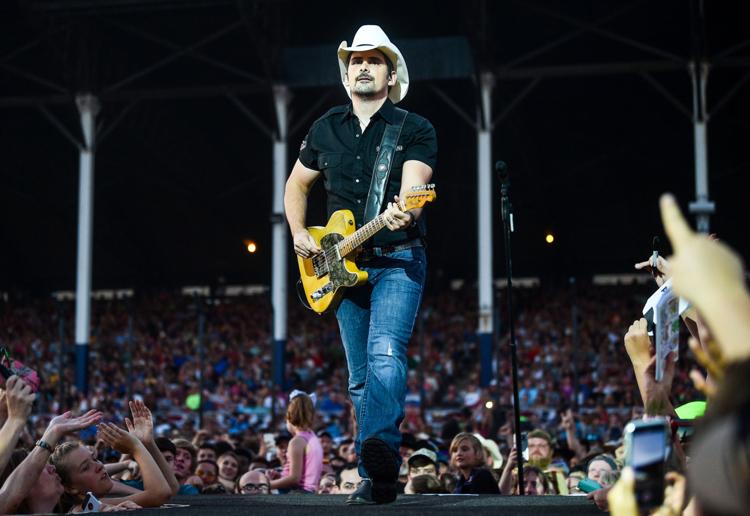 080519-mda-nws-bradpaisley-010a.jpg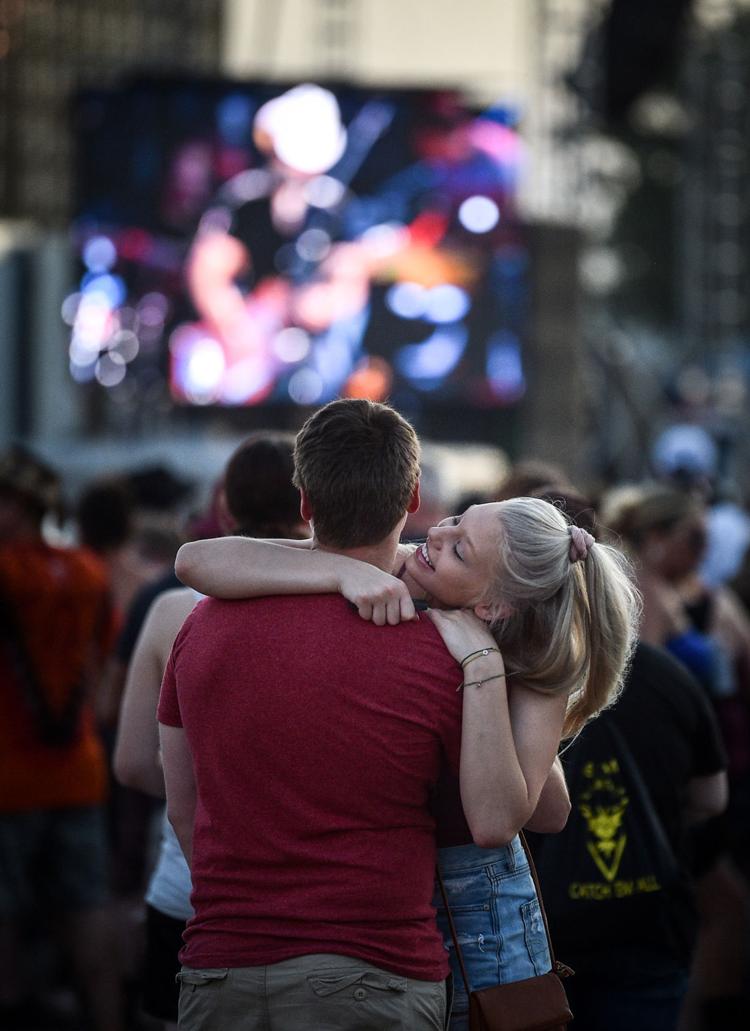 080519-mda-nws-bradpaisley-016a.jpg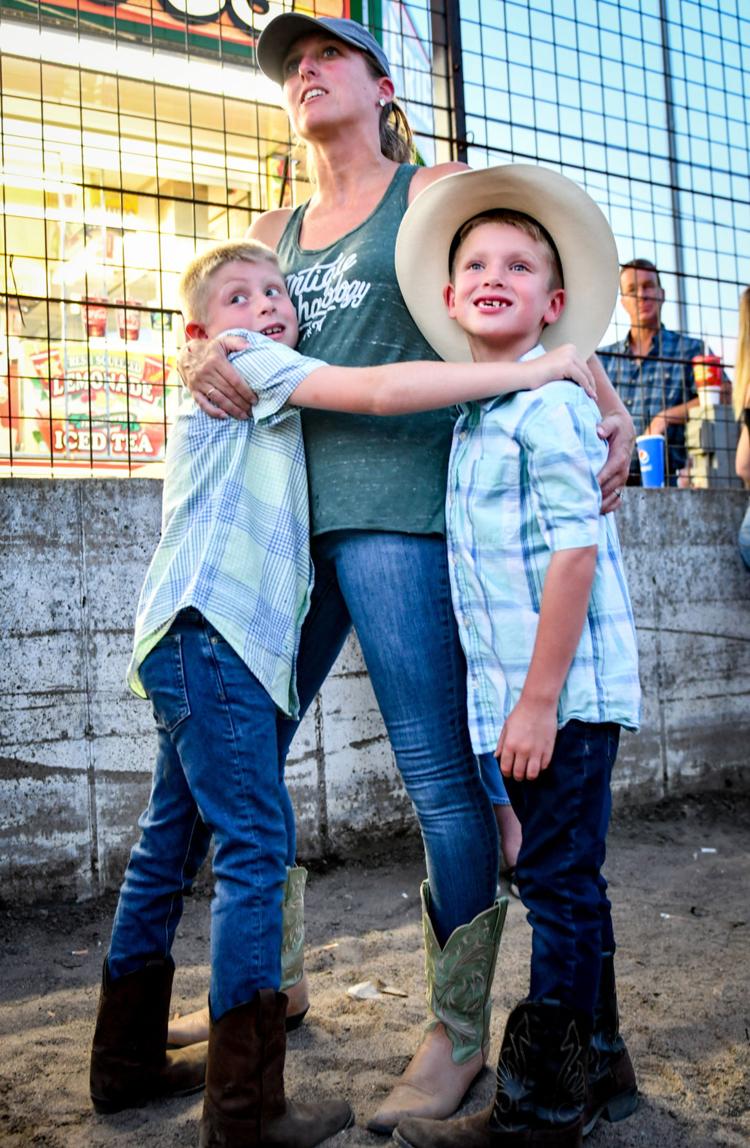 080519-mda-nws-bradpaisley-019a.jpg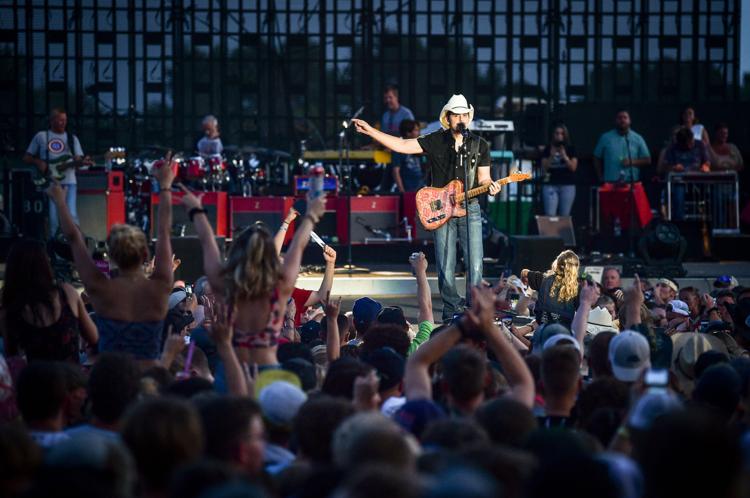 080519-mda-nws-bradpaisley-021a.jpg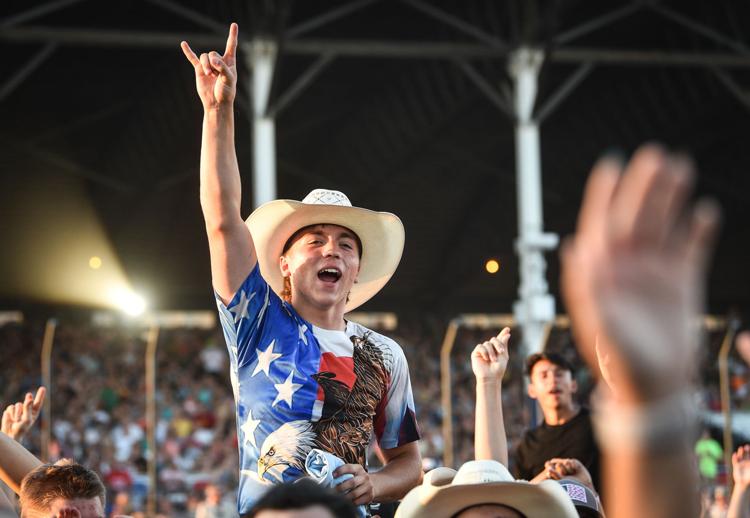 080519-mda-nws-bradpaisley-022a.jpg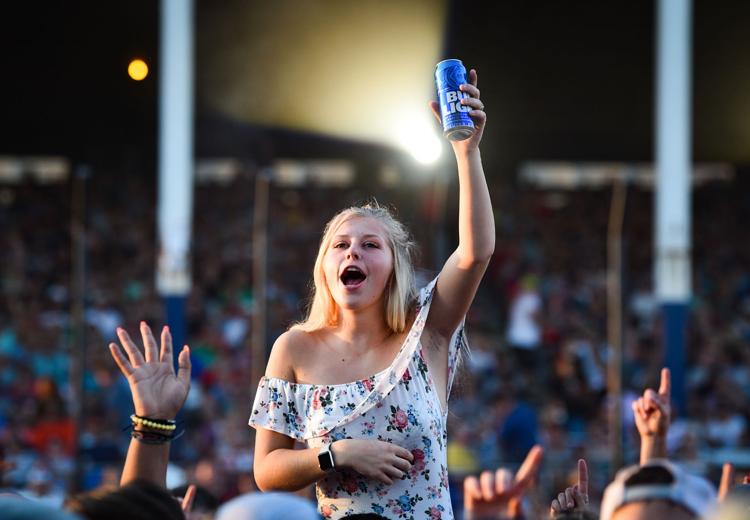 080519-mda-nws-bradpaisley-024a.jpg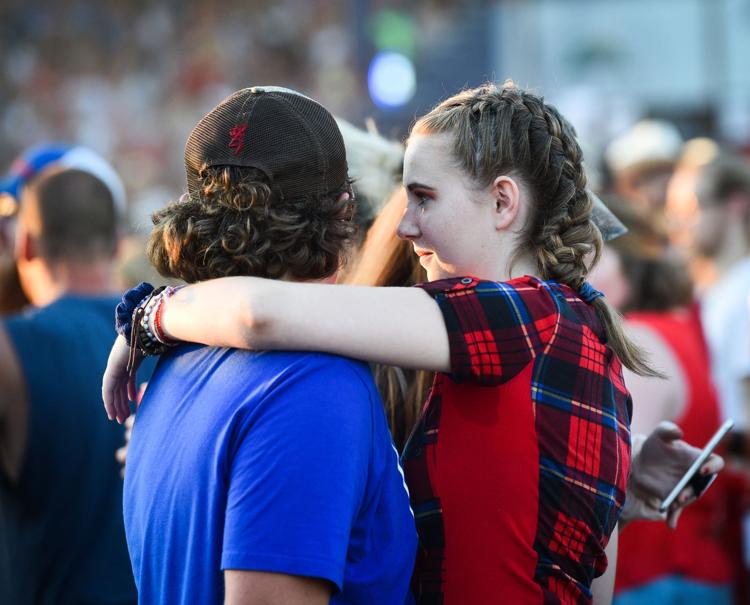 080519-mda-nws-bradpaisley-025a.jpg
080519-mda-nws-bradpaisley-026a.jpg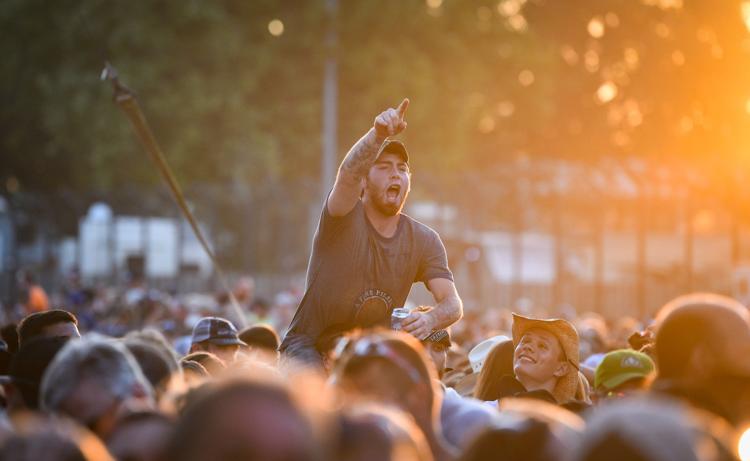 080519-mda-nws-bradpaisley-027a.jpg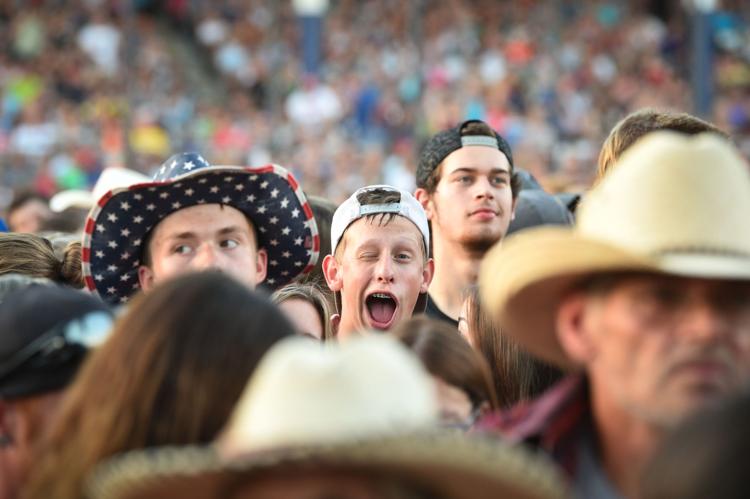 080519-mda-nws-bradpaisley-028a.jpg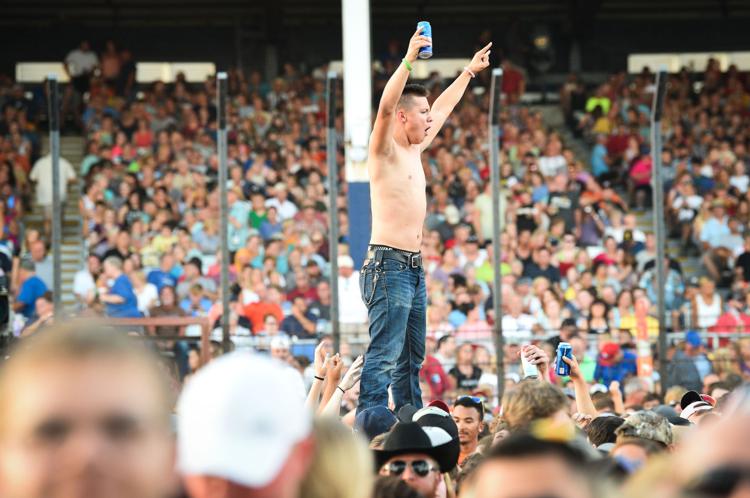 080519-mda-nws-bradpaisley-030a.jpg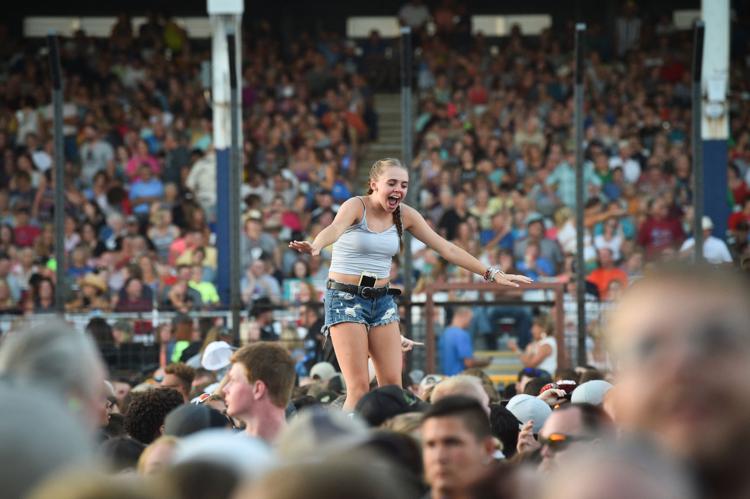 080519-mda-nws-bradpaisley-031a.jpg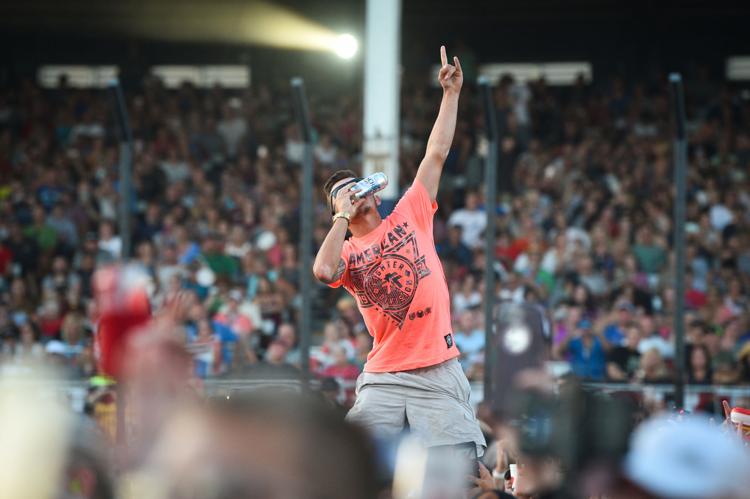 080519-mda-nws-bradpaisley-032a.jpg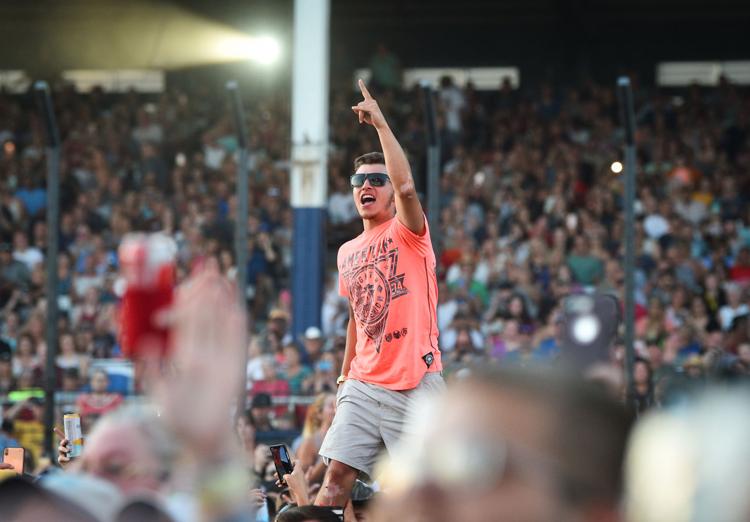 080519-mda-nws-bradpaisley-033a.jpg
080519-mda-nws-bradpaisley-034a.jpg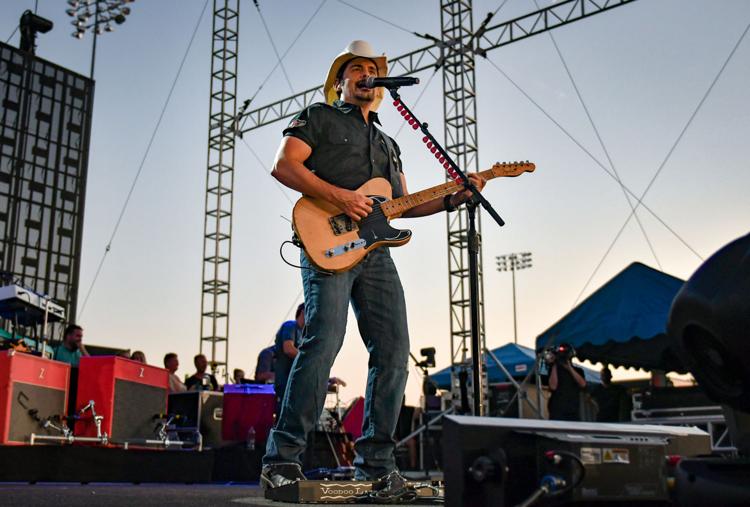 080519-mda-nws-bradpaisley-035a.jpg
080519-mda-nws-bradpaisley-036a.jpg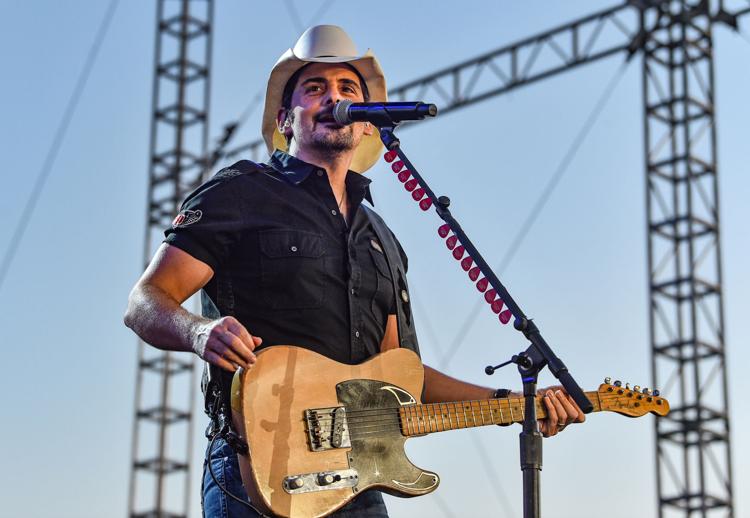 080519-mda-nws-bradpaisley-037a.jpg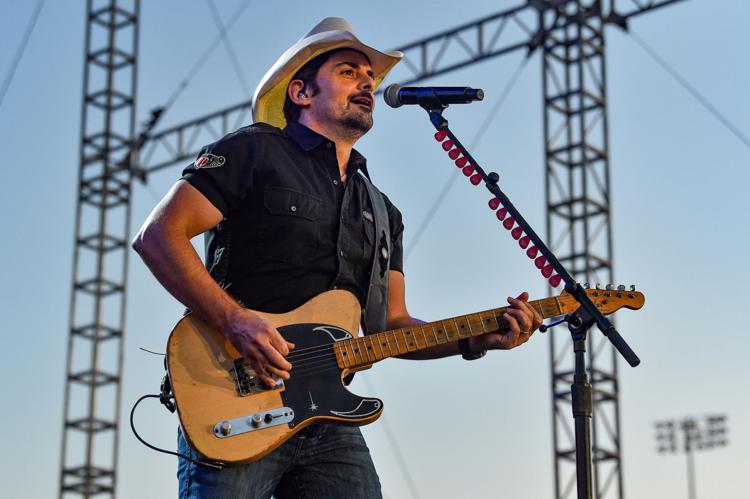 080519-mda-nws-bradpaisley-038a.jpg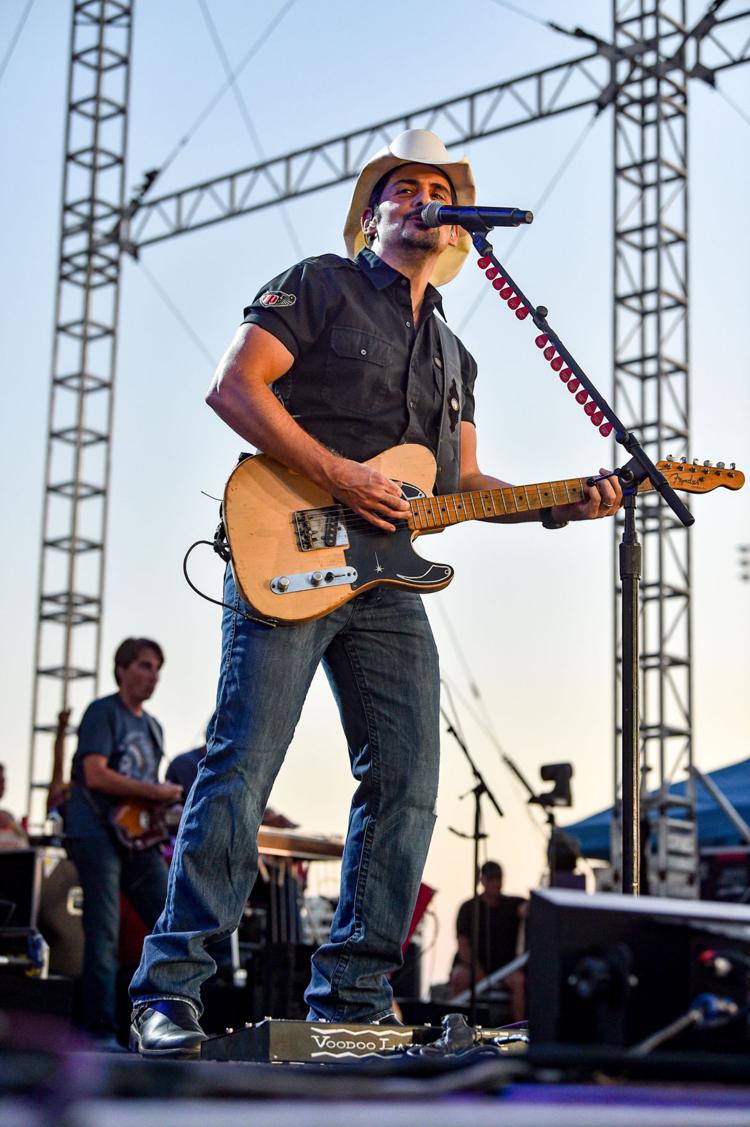 080519-mda-nws-bradpaisley-039a.jpg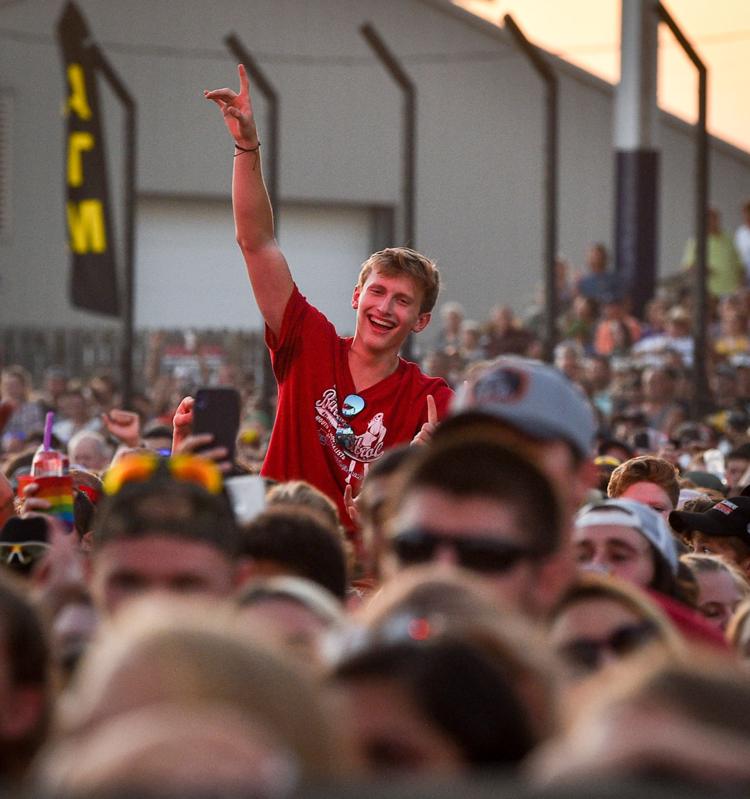 080519-mda-nws-bradpaisley-040a.jpg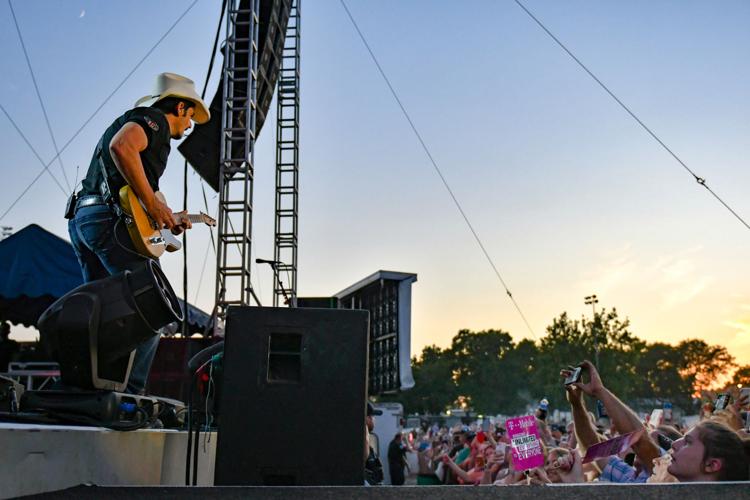 080519-mda-nws-bradpaisley-041a.jpg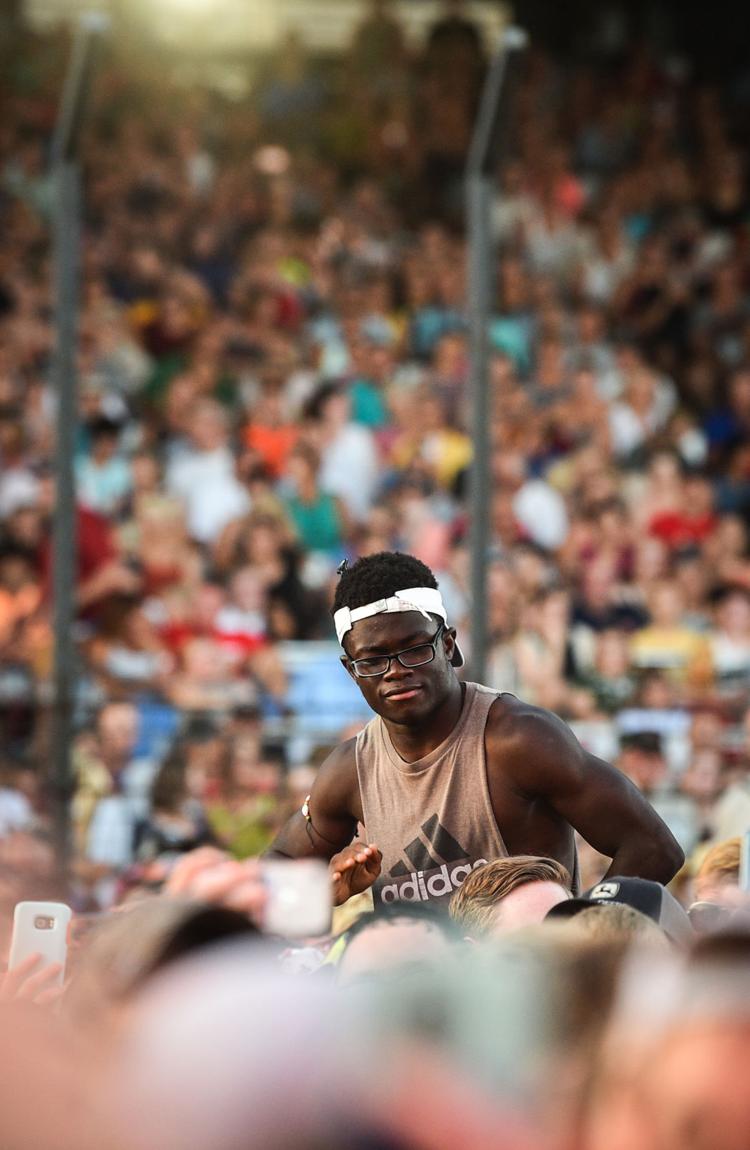 080519-mda-nws-bradpaisley-042a.jpg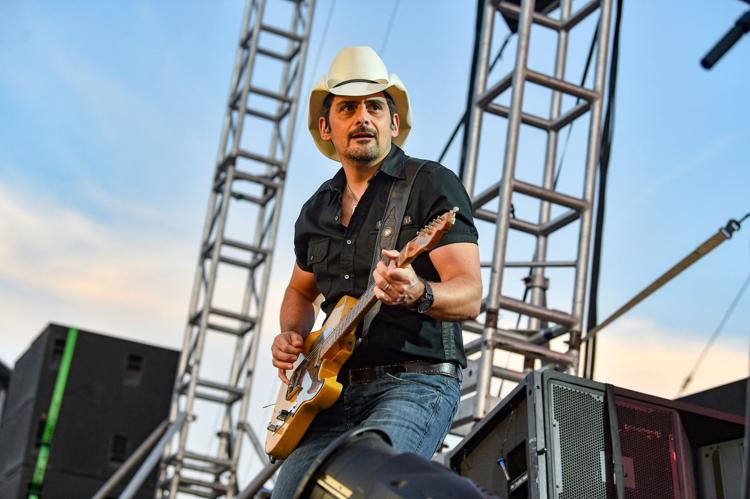 080519-mda-nws-bradpaisley-043a.jpg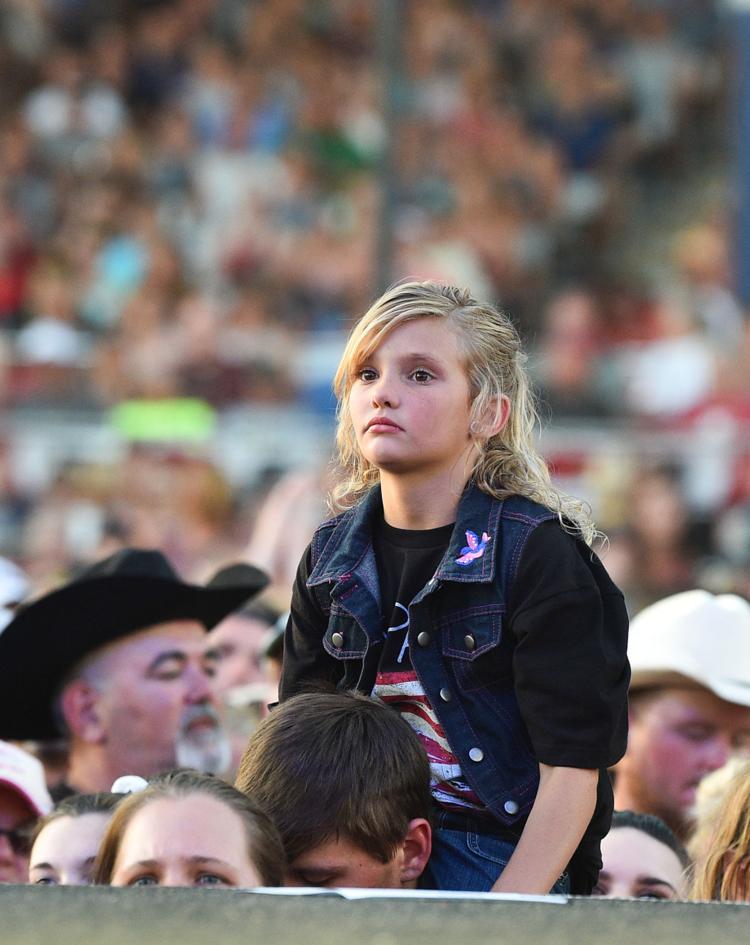 080519-mda-nws-bradpaisley-044a.jpg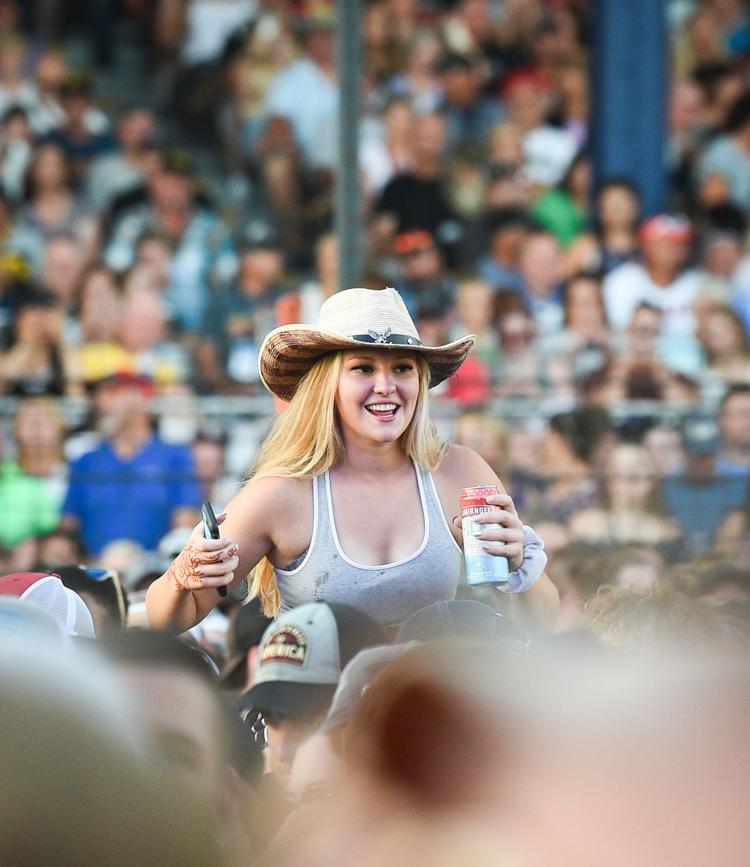 080519-mda-nws-bradpaisley-045a.jpg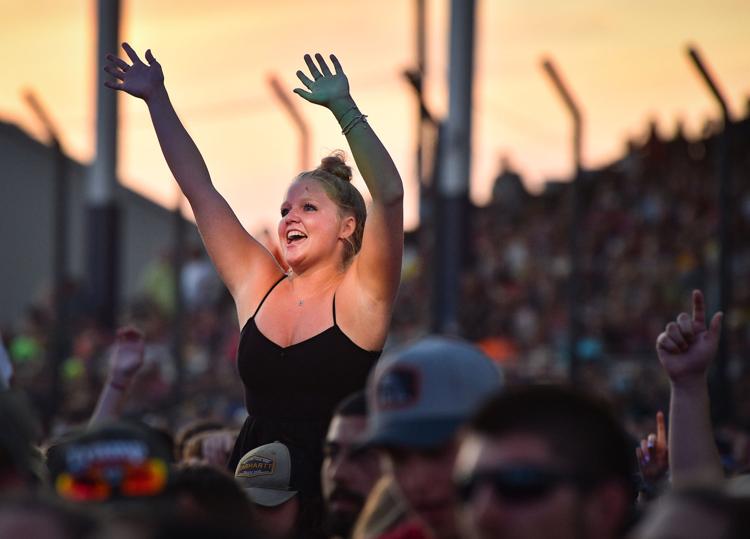 080519-mda-nws-bradpaisley-046a.jpg
080519-mda-nws-bradpaisley-047a.jpg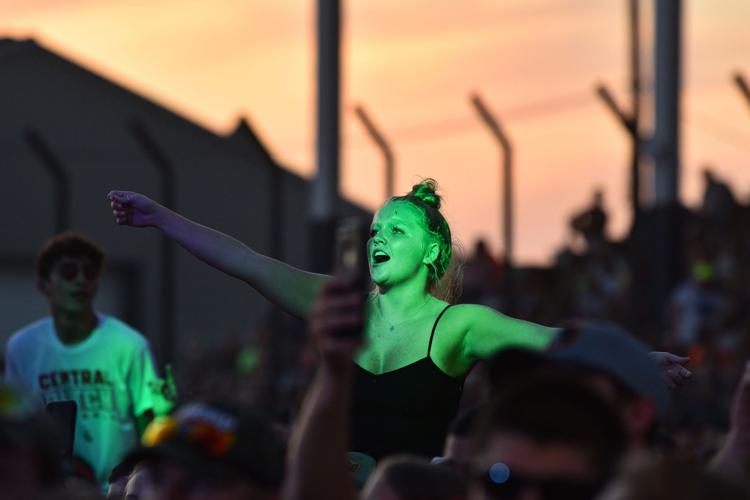 080519-mda-nws-bradpaisley-048a.jpg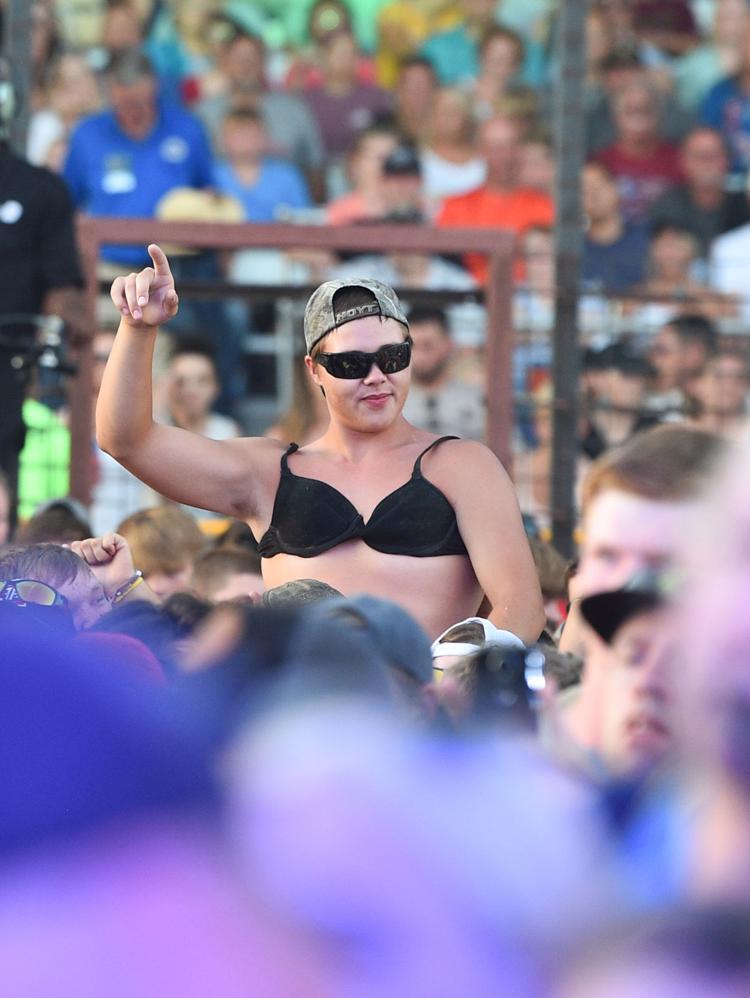 080519-mda-nws-bradpaisley-049a.jpg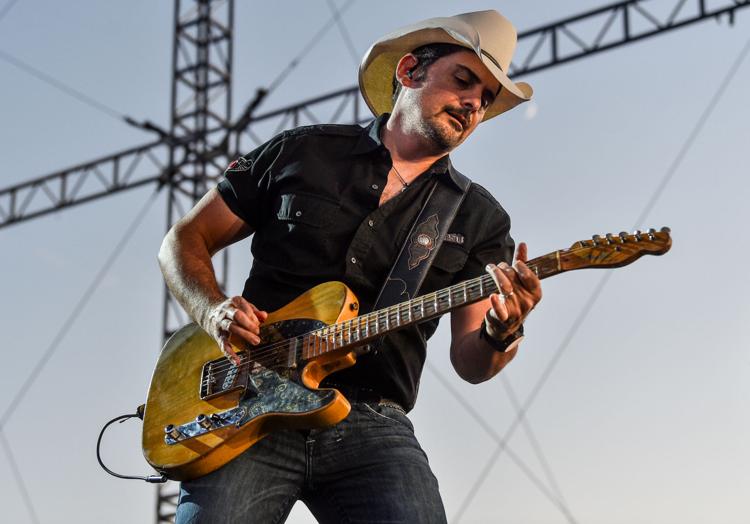 080519-mda-nws-bradpaisley-050a.jpg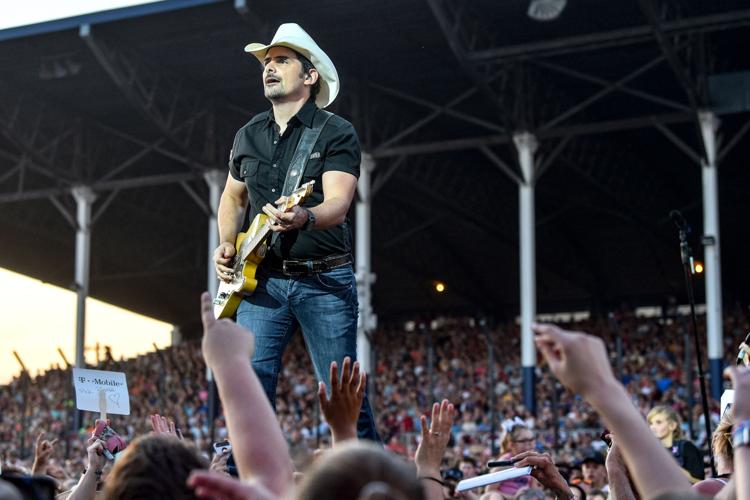 080519-mda-nws-bradpaisley-051a.jpg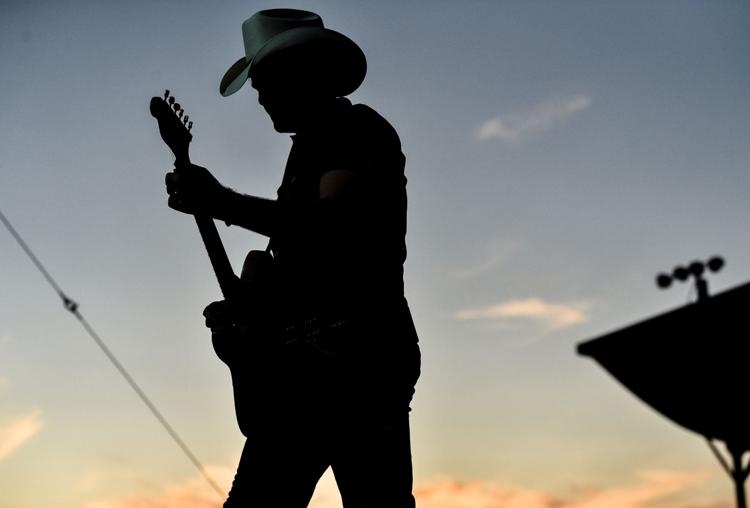 080519-mda-nws-bradpaisley-052a.jpg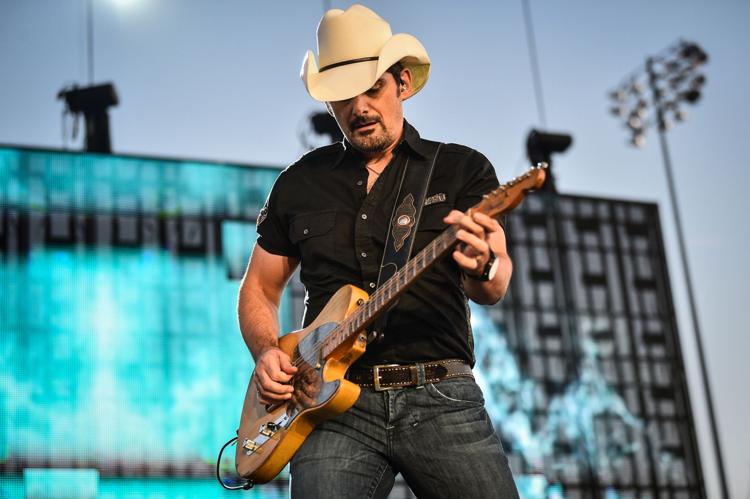 080519-mda-nws-bradpaisley-053a.jpg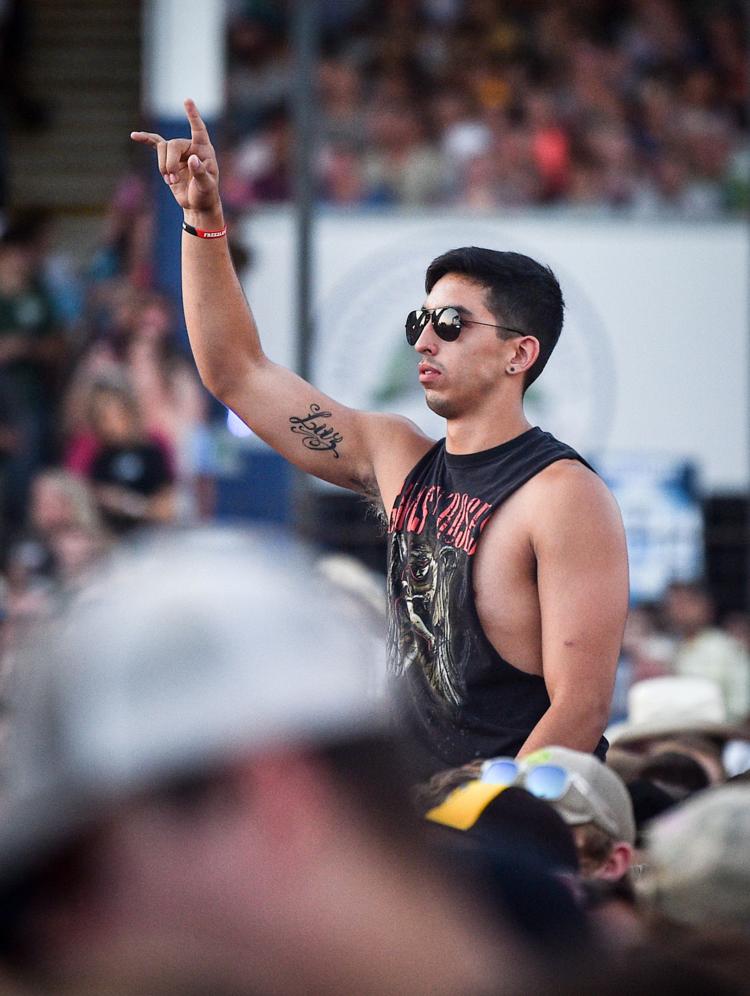 080519-mda-nws-bradpaisley-054a.jpg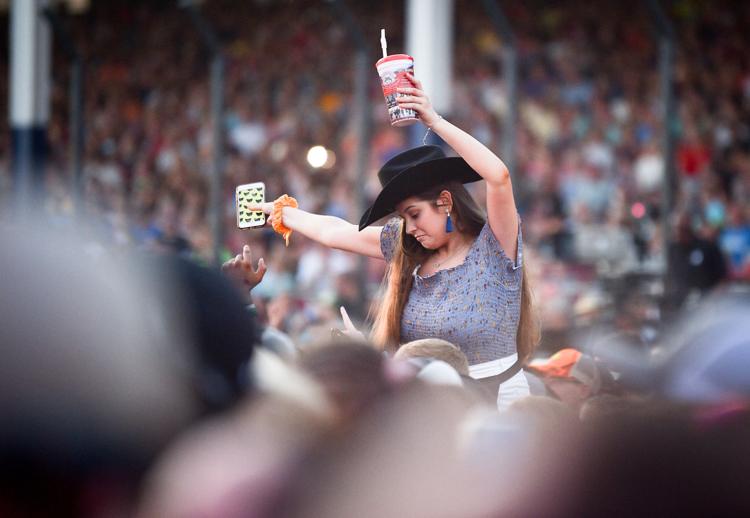 080519-mda-nws-bradpaisley-055a.jpg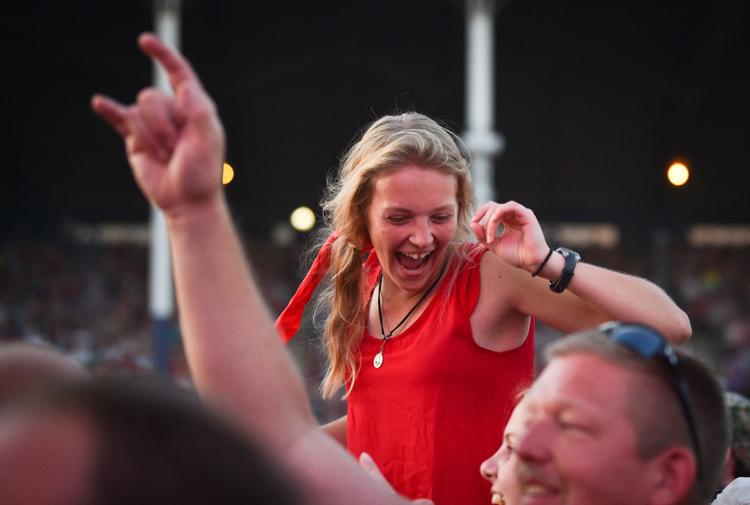 080519-mda-nws-bradpaisley-056a.jpg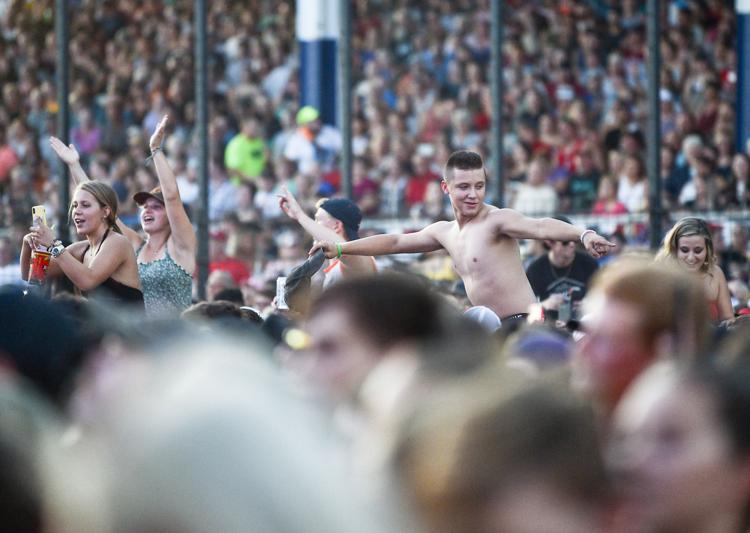 080519-mda-nws-bradpaisley-057a.jpg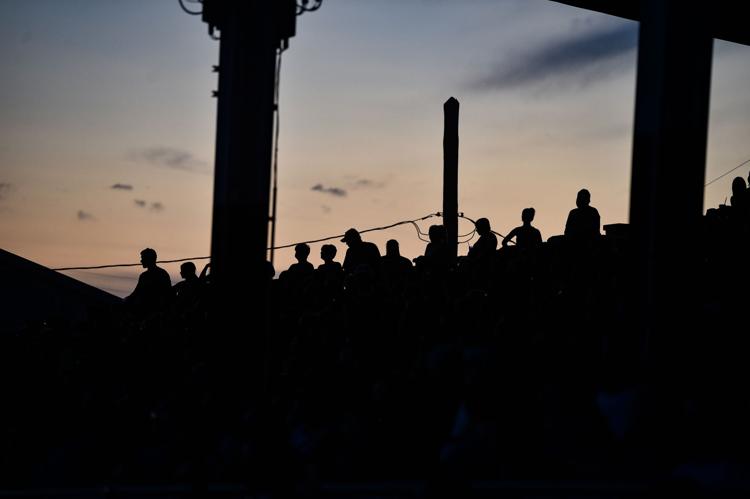 080519-mda-nws-bradpaisley-058a.jpg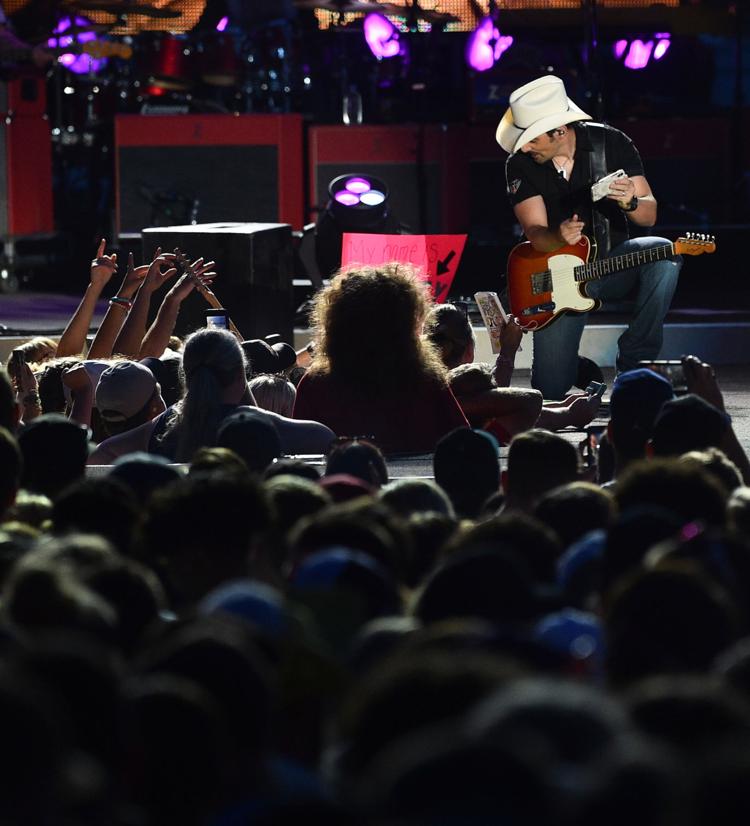 080519-mda-nws-bradpaisley-059a.jpg
080519-mda-nws-bradpaisley-060a.jpg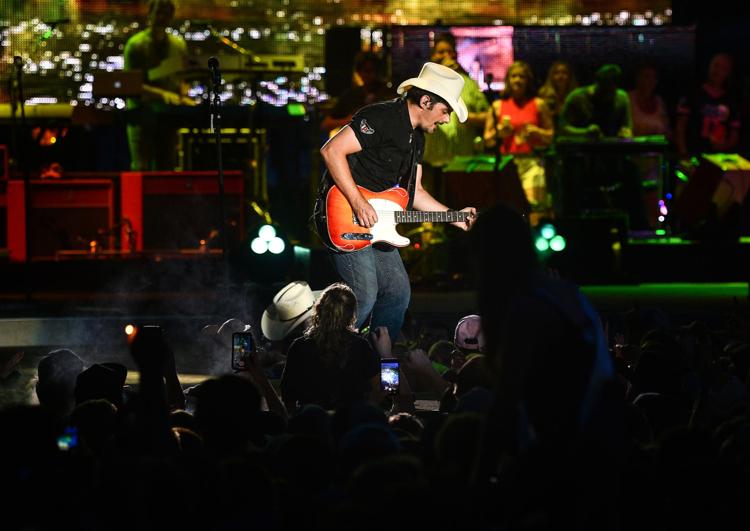 Concerned about COVID-19?
Sign up now to get the most recent coronavirus headlines and other important local and national news sent to your email inbox daily.