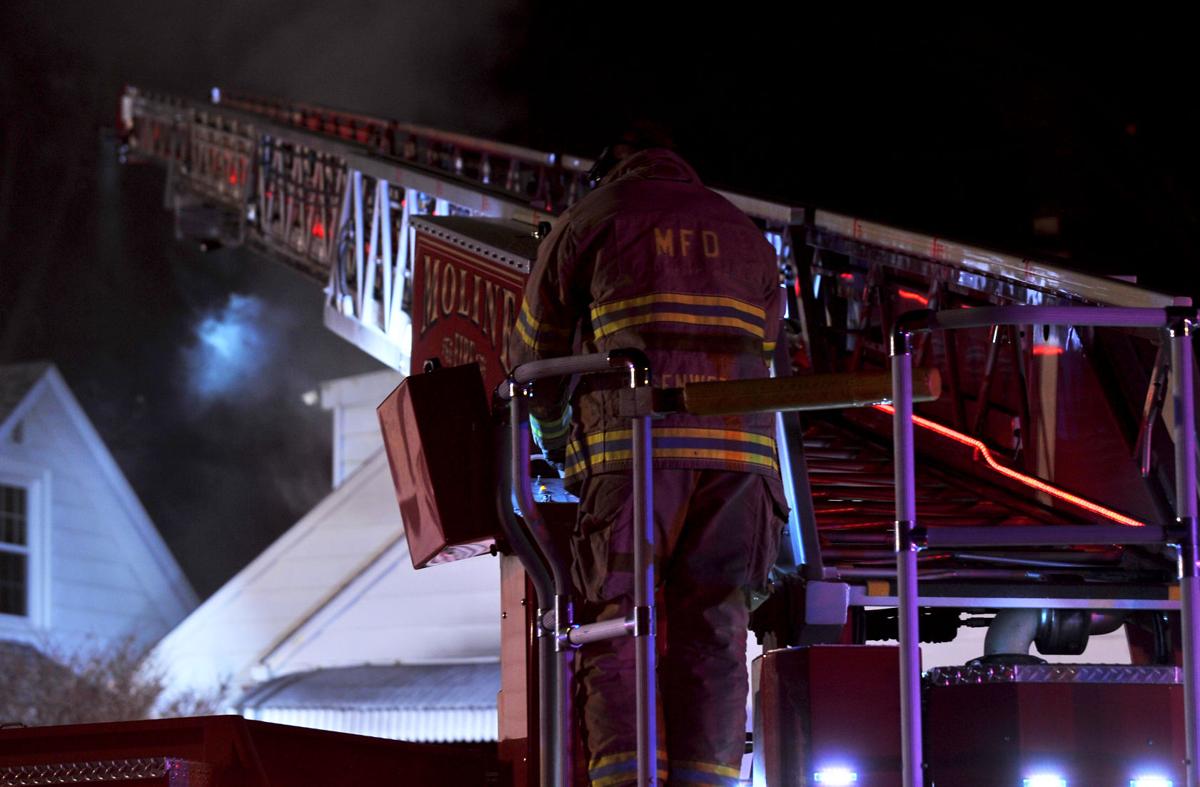 MOLINE — A fire at 2608 7th St. left part of the street shut down at about 10:36 p.m. Friday night. 
Several firetrucks were on the scene, and the fire department was unavailable for comment. 
Next-door neighbors Kyle and Jill Nelson were evacuated from their house. Mrs. Nelson said she had just gotten home from work 15 minutes earlier and did not notice any smoke. Mr. Nelson said it sounded like a power transformer had blown when the fire started.
Another neighbor, Kara Jennings, said she saw an explosion off the back of the house. 
"I heard the father tell his kids to get out," Jennings said. "I'm just glad they are safe."