The newest numbers aren't pretty: Western Illinois University continues to shrink.
Total enrollment for fall 2019 fell 10% from the year before, according to figures recently released by the university.
Undergrad enrollment has nosedived. In the fall of 2008, the school had more than 10,700 undergrads. In the fall of 2019, it had just 5,958.
That's a 44% loss over just 11 years.
Acting President Martin Abraham took over university leadership in July. He's new to the enrollment crisis and dead serious about dealing with its consequences.
"I see a sense of optimism out there," Abraham said in an interview with the Dispatch-Argus-QCOnline.com. "I'm very optimistic that we're going to meet these targets."
Those new targets are part of what Abraham described as an "all-over strategy" to boosting enrollment. He's convened a team that's recommending strategies. He has launched a digital campaign in India. He said that university reps are visiting more high schools in more places.
"There's no real secret to this," Abraham said. "A lot of the answers, the things you need to do, are fairly well known: a communications plan, engagement with students, faculty and alumni involvement, scholarships."
Fast facts: enrollment at WIU
WIU has two campuses, one in Macomb, a rural town of 18,000 in McDonough County, and a newer one in Moline.
Total university enrollment fell 10% between the fall of 2018 and 2019. That decline included graduate student enrollment, which fell 5%. At the Quad-Cities campus, enrollment fell by 6%.
In better news for the university, the grade-point average of the incoming freshman class has increased to 3.40 from 3.31 last year.
Retention rates also improved. The rate of new freshman fall-to-fall enrollment increased to 67.5% from 65.3% last year.
According to data from the university, four-year graduation rates also have ticked up. In 2015, 29.7% of students graduated in four years. In 2019, 31.9% did.
"I was hoping for better numbers. But there's good information buried in the data," Abraham said.
Despite the overall decrease in new students, the rate of the decrease is lower than in past years. University leaders say that's reason to cheer.
"There's a lot of optimism that we'll do better in new student enrollment next year," Abraham said.
In the fall of 2017, the university had 461 fewer new students enroll than the year before. In 2019, 187 fewer students enrolled than the year before, university figures show.
"They're not good, but they're not horrible," said Bill Thompson, president of Western's chapter of the University Professionals of Illinois union, of those statistics. He echoed Abraham's optimism, describing an improved mood on campus from the year before.
"It's a decline, but it's not in double digits," Thompson said. "The positive way to look at it is that we're flattening. People are not fleeing the institution the way they have in previous years."
Partially, the improved mood is due to the "honeymoon period" being enjoyed by the new president. But Thompson also gave credit to Abraham for eschewing the tactics and rhetoric of the previous administration.
Thompson praised Abraham for agreeing to attend the union meeting this week, the first time a university president has done so in 19 years, he said.
"It's a very different register or atmosphere that Martin Abraham has created around himself," Thompson said.
What are the goals?
To right WIU's ship, university leaders have set new goals.
By fall 2020, Abraham wants to see new student enrollment increase.
But overall enrollment will take longer to improve.
Abraham wants the total student body to grow by fall 2021.
The lag is a result of graduation, a sort of built-in attrition unique to schools. If the number of students who graduate, transfer or drop out is bigger than the number of new students, the overall student body will shrink.
"Each successive year, the number of new students has declined," Abraham said. "There's not much you can do to increase the number of students who are already here. You have baked into enrollment a period of time where you'll have continued declines."
Abraham added that the problem is compounded by a good thing: "We're doing better with getting students who are here to graduate on time," he said. "If we took on a new student today, we expect them to graduate in May of '23. That's good. Five years ago, it might've taken student five years to get through. Now it will take less than that."
Data from the university show a modest improvement in graduation rates. The four-year graduation rates for new freshmen in the class of 2019 was higher, at 31.9%, than the rate for the class of 2014, at 30.2%.
For transfer students, the three-year graduation rate increased by about 3% and the four-year rate by about 2% between the classes of 2014 and 2018.
The ideal retention rate is 100%, which Abraham acknowledged is an "unrealistic goal."
The school's target retention rate is 75%, which Abraham said was an "average number for a school of our type."
The goals are important benchmarks. For Abraham, they're top priority.
"In our leadership meetings every couple of weeks, we're spending the bulk of our time talking enrollment and retention. It's the first item on our agenda," he said. "When I say we're going to achieve our goals, I'm serious about marshalling all our forces to turn this around."
What are the plans?
Abraham has undertaken a number of measures as part of his "all-over" strategy.
First, in August, he convened teams to concentrate on four areas: enrollment, retention, graduate/international students, and distance learning.
The teams already have met and advanced some ideas on enrollment for the fall of 2020. "By August, there wasn't a whole lot we could do to impact fall of 2019," Abraham said.
Among the list of initiatives the university is working on the school's Discover Western program, scholarship programs, and social media presence.
"We're increasing the number of high school visits. We have new technologies we need to text students," Abraham said. "Different students respond to different kinds of communications."
When pressed about where specifically WIU is investing its recruiting resources — if the school is doubling down on the west-central Illinois region or looking elsewhere for new students — Abraham responded "all of the above."
"We've been in Chicago; we've been in the western Illinois region," Abraham said. "We're going to be more extensive in the St. Louis area, eastern Illinois, southern Illinois. We're any place we can get into."
Outside the country, the university is interested in advancing recruitment from India, Nigeria and the Philippines.
India, in particular, is a major focus for growth. University leaders said that a digital campaign was launched last week to target Indian students, with assistance from current WIU students and faculty.
The campaign is "very inexpensive ... hundreds of dollars, rather than tens of thousands of dollars," Abraham said. And it has already increased the university's social media reach.
The teams are still working. Within weeks, Abraham will announce new "action teams" to elevate the urgency.
"There isn't a magic bullet out there," Abraham recognized. "There isn't a simple answer, a one-size-fits-all solution.
"I don't want to sugarcoat it. We absolutely have challenges," Abraham added. "There's a lot of work we have to do."
Acting President of Western Illinois University Martin Abraham.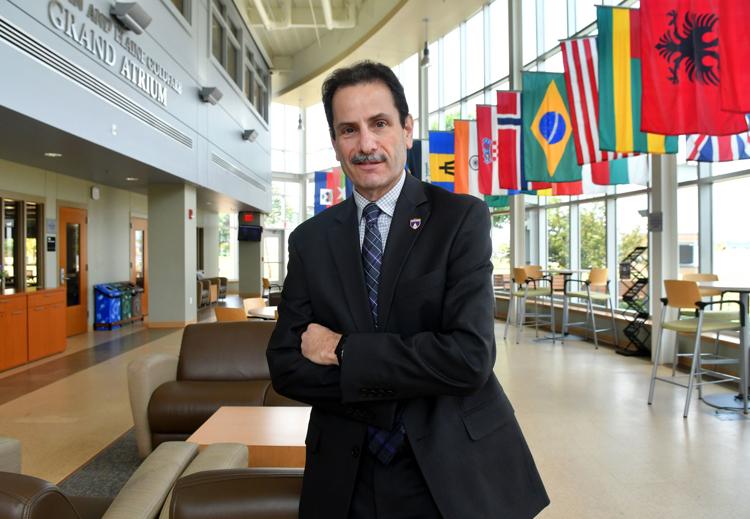 Acting President of Western Illinois University Martin Abraham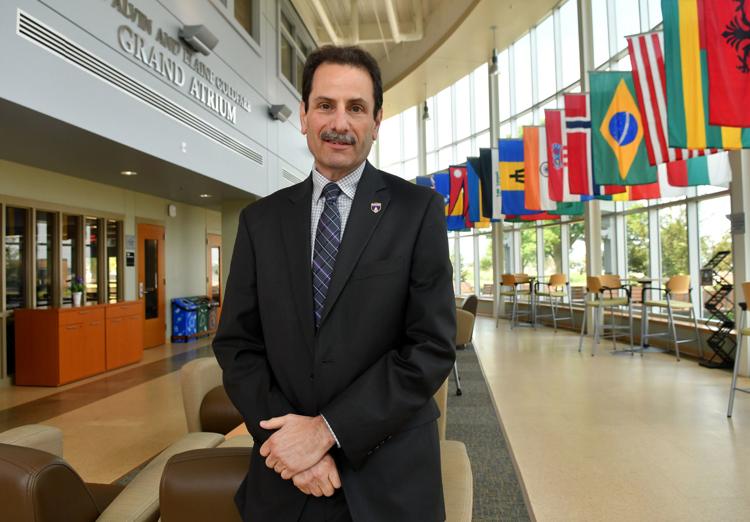 Acting President of Western Illinois University Martin Abraham.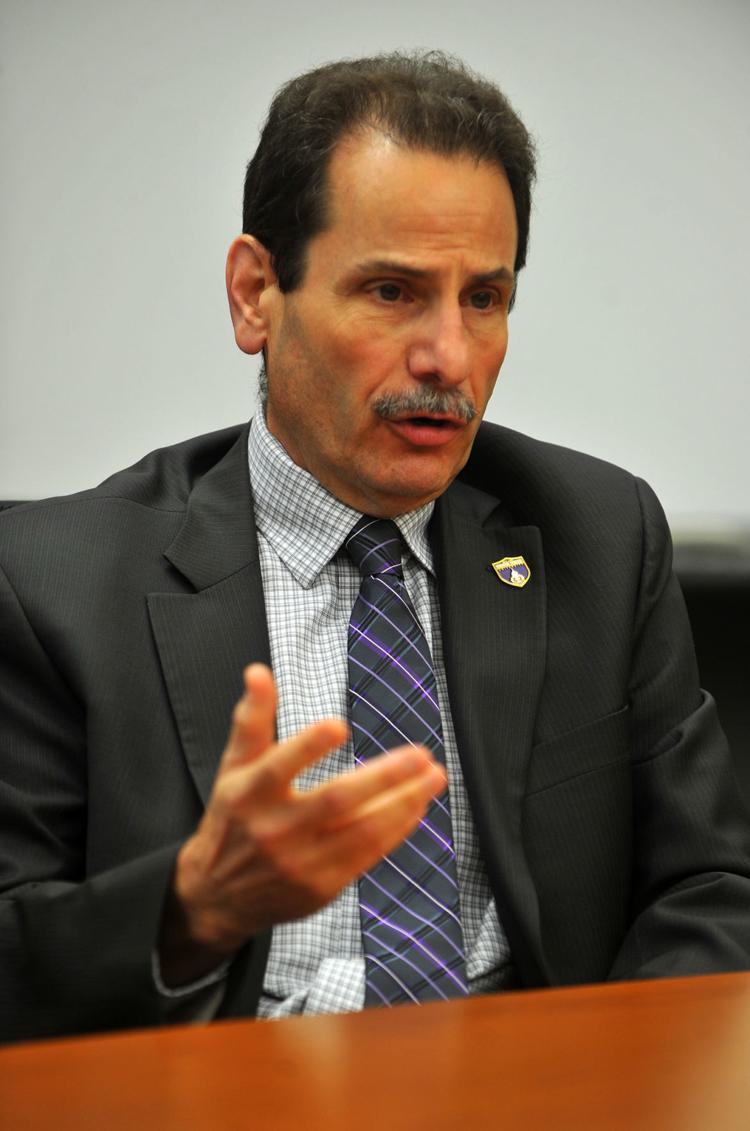 Acting President of Western Illinois University Martin Abraham.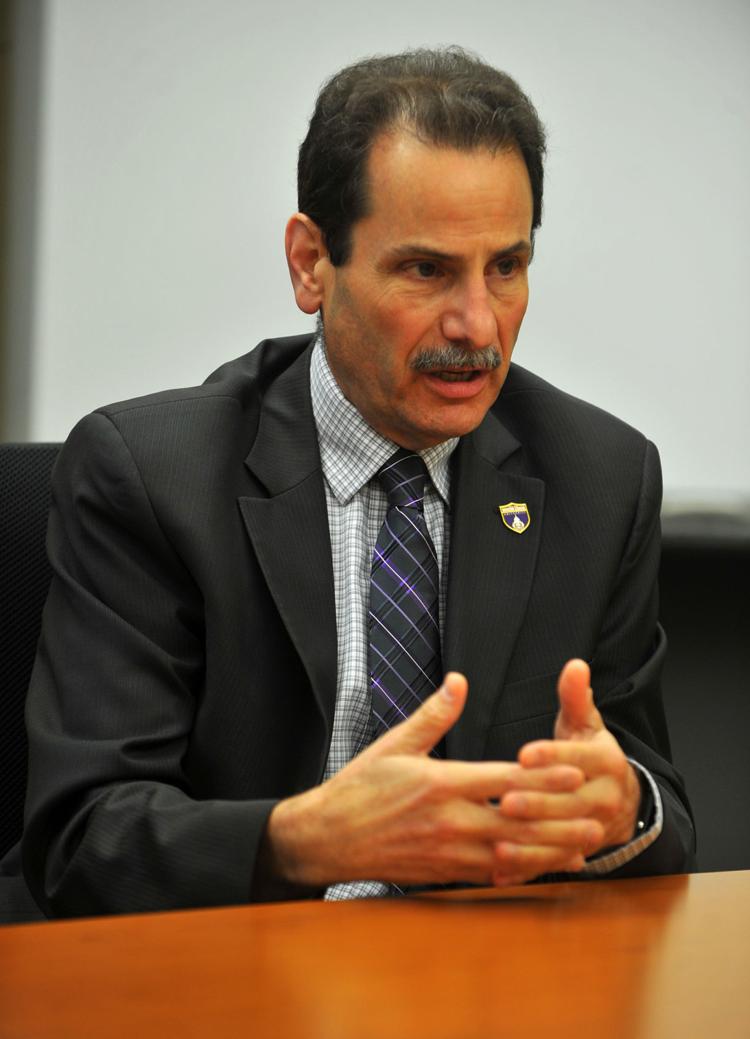 Martin Abraham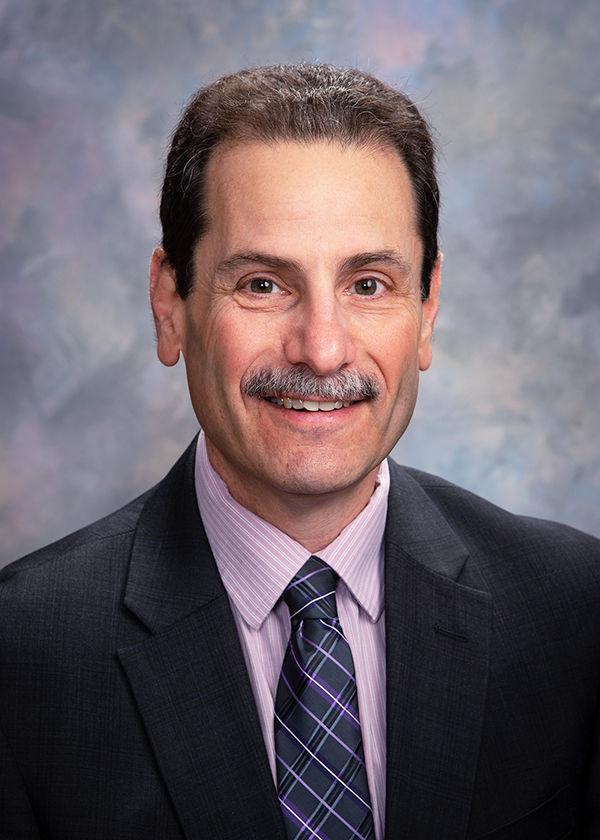 082219-mda-nws-wiu-001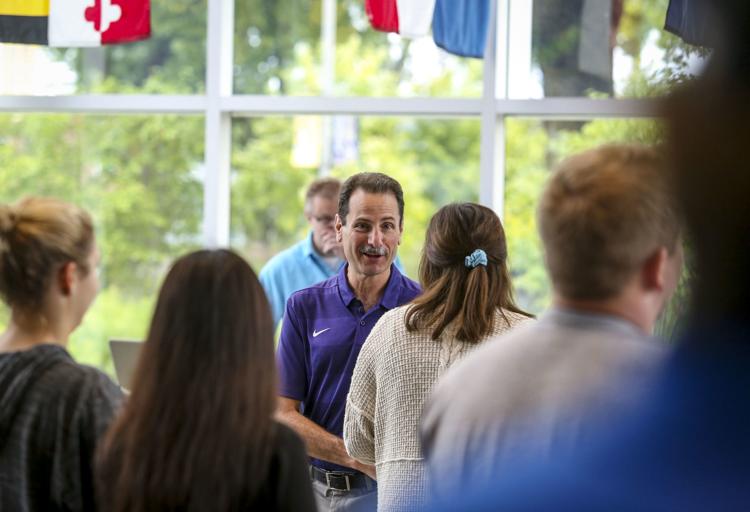 082219-mda-nws-wiu-008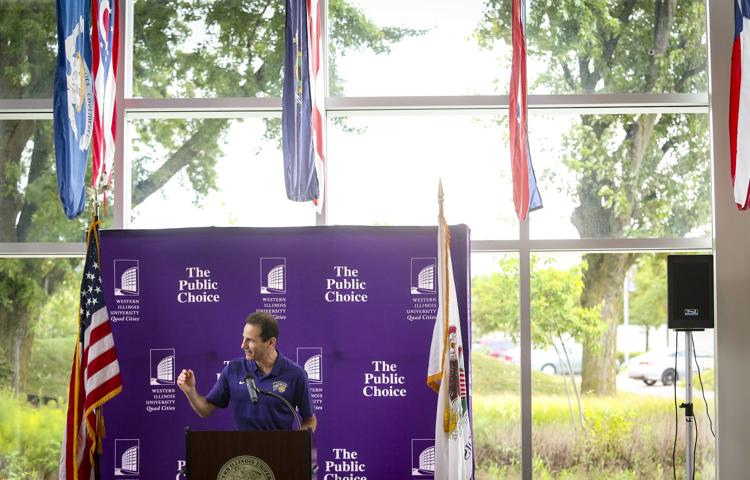 082219-mda-nws-wiu-005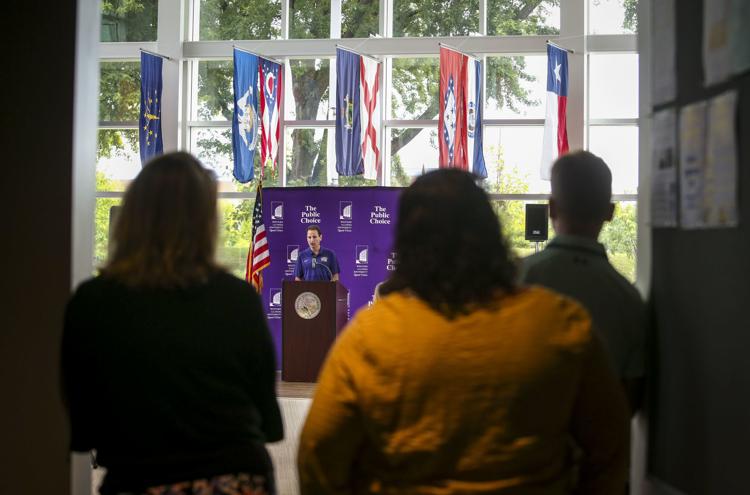 082219-mda-nws-wiu-002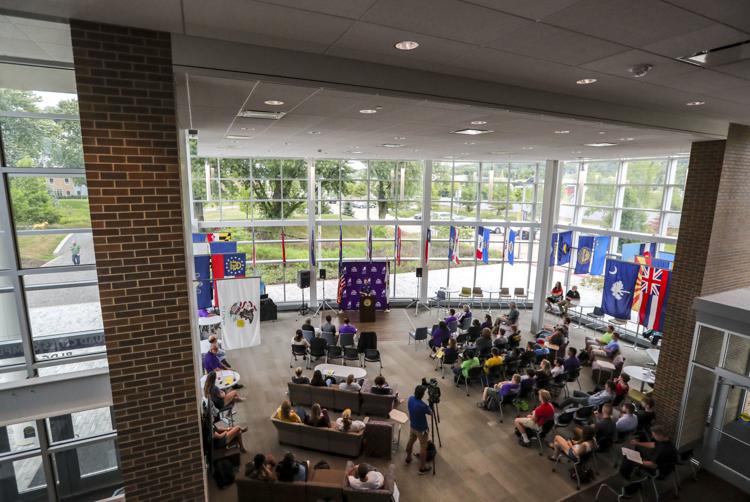 Get local news delivered to your inbox!
Subscribe to our Daily Headlines newsletter.