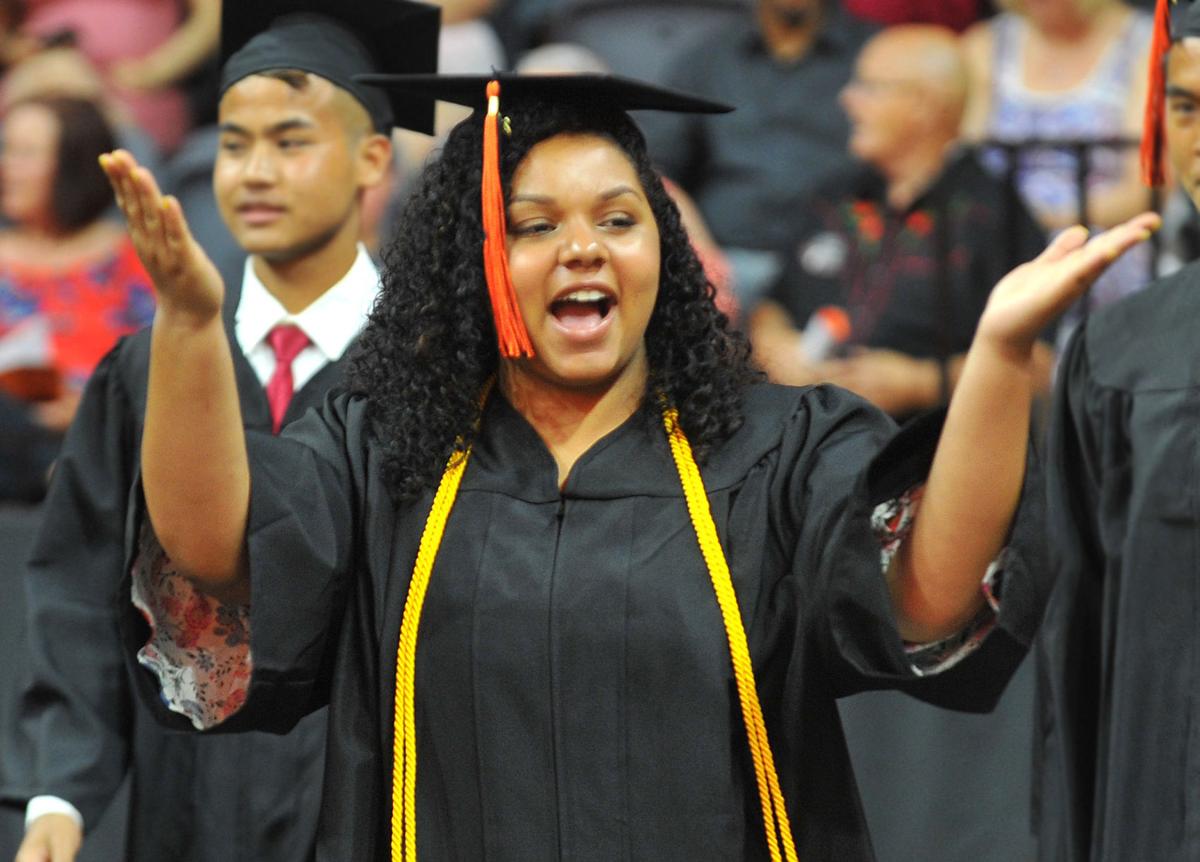 Hundreds of young men and women met one the earliest of the many milestones in their lives Saturday when they were handed their United Township High School diploma.
There were about 400 students clad in the classic black gown and mortar board at Moline's TaxSlayer Center, awaiting the moment when their tassels would change sides.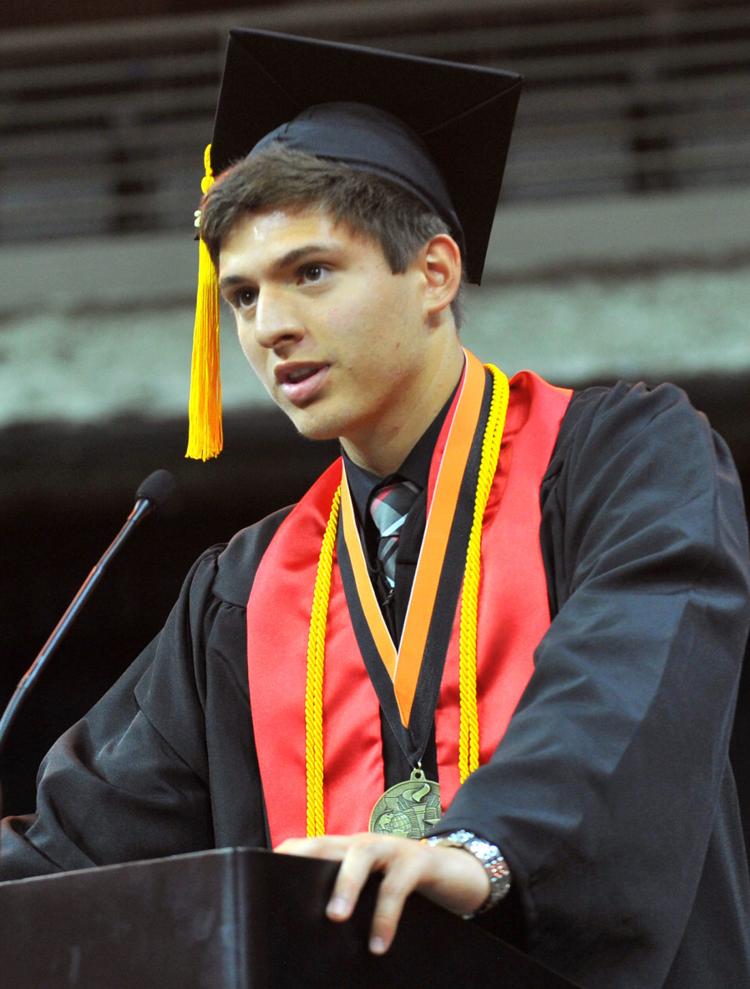 Though the black apparel dominated, there were sparks of personal flair visible among the cohort: one had blue-green dyed hair, another wore gold-colored shoes bright enough to glint across the center.
Valedictorian Samantha O'Donnell thanked God, her family, friends, teachers and others for her success.
"Without their help, I would not be standing here, speaking in front of you today," O'Donnell said.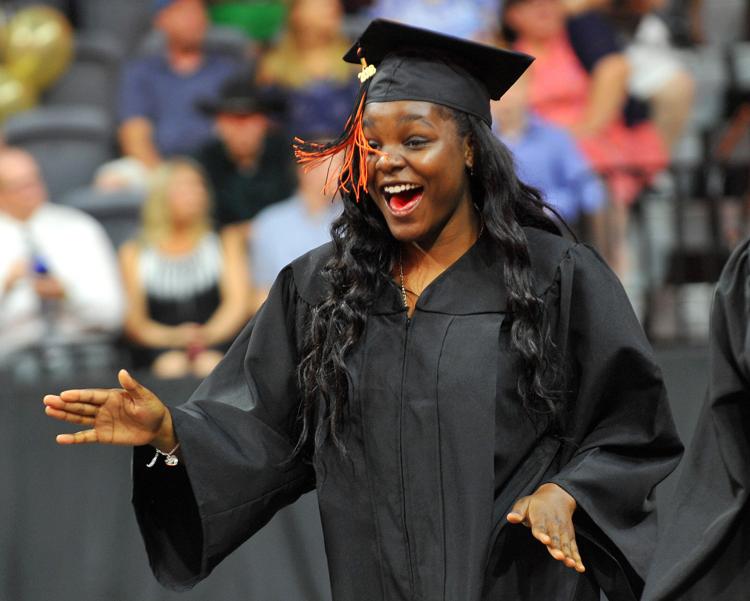 She told her fellows that the big challenges they will all face in life are surmountable. The trick is to take them on in small pieces, chipping away instead of trying to take them on as a whole.
"To change the world, you have to start small," she said.
You have free articles remaining.
Brandon Moreno, the salutatorian, urged his fellow students to be kind and take risks.
"Life is all about the journey," he said.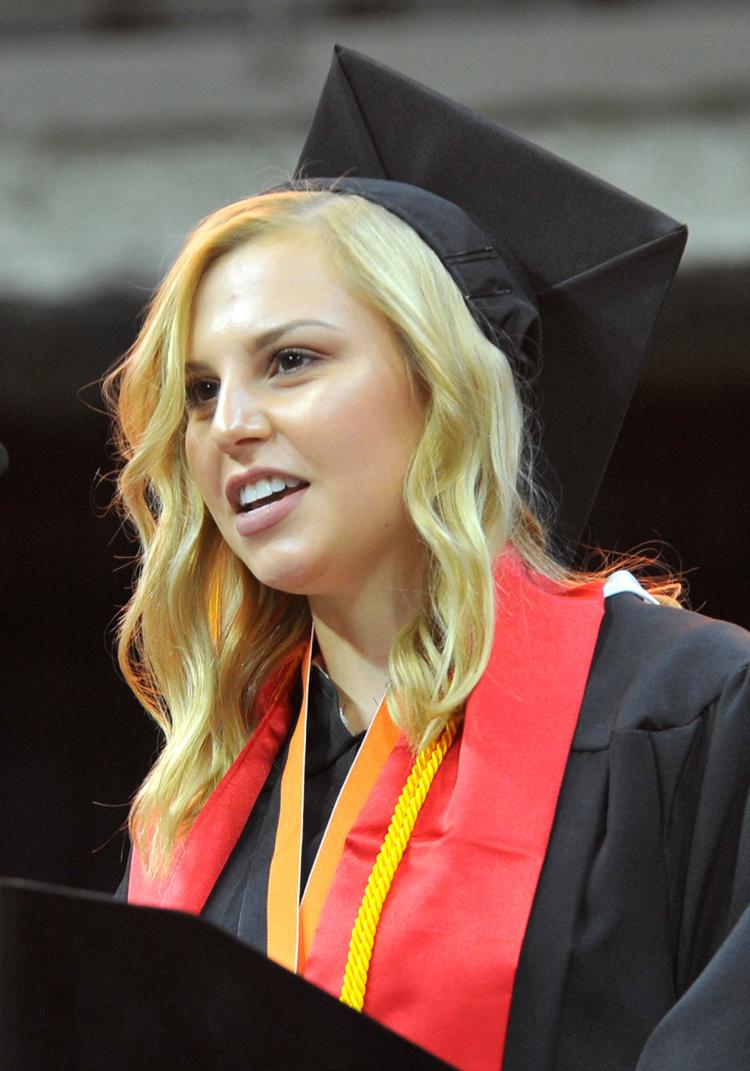 He said that should his fellow students stray from the journey as they envision it, that it was never too late to get back on the path.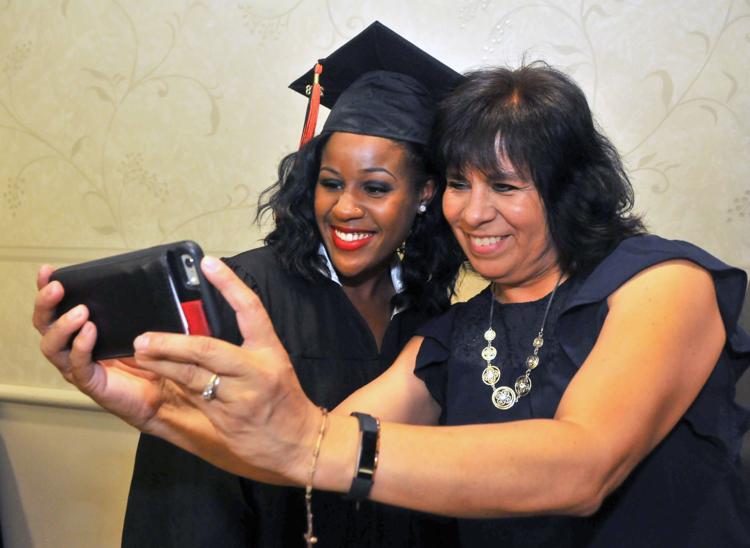 In the stands, the family and well-wishers outnumbered the graduates by many times. They were generous with their cheers, their whistles, their waves and their air horns. As the students marched out in pairs, and as they were called to receive their diplomas, and where ever else the audience could fit it in, there was lots of love expressed for the Class of 2018.
The students mostly stayed focused on the job at hand, but every once in awhile, a mortar board would pivot to one side when a cheer broke out, and the audience got a smile, often accompanied by a wave.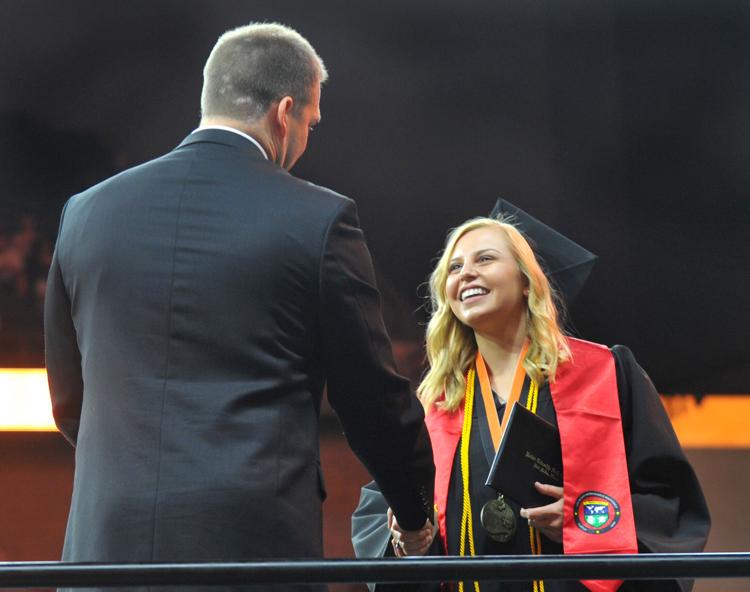 After the students had all passed across the stage, shook the hands of the school leadership and gotten the paper that would send them on to the next phase. After they had all dutifully returned to their seats, there was a tension for a few moments before they were given the go ahead.
The students then flipped their tassels to thunderous cheers and applause from the crowd, which rose even louder as the students then hurled their caps into the air.