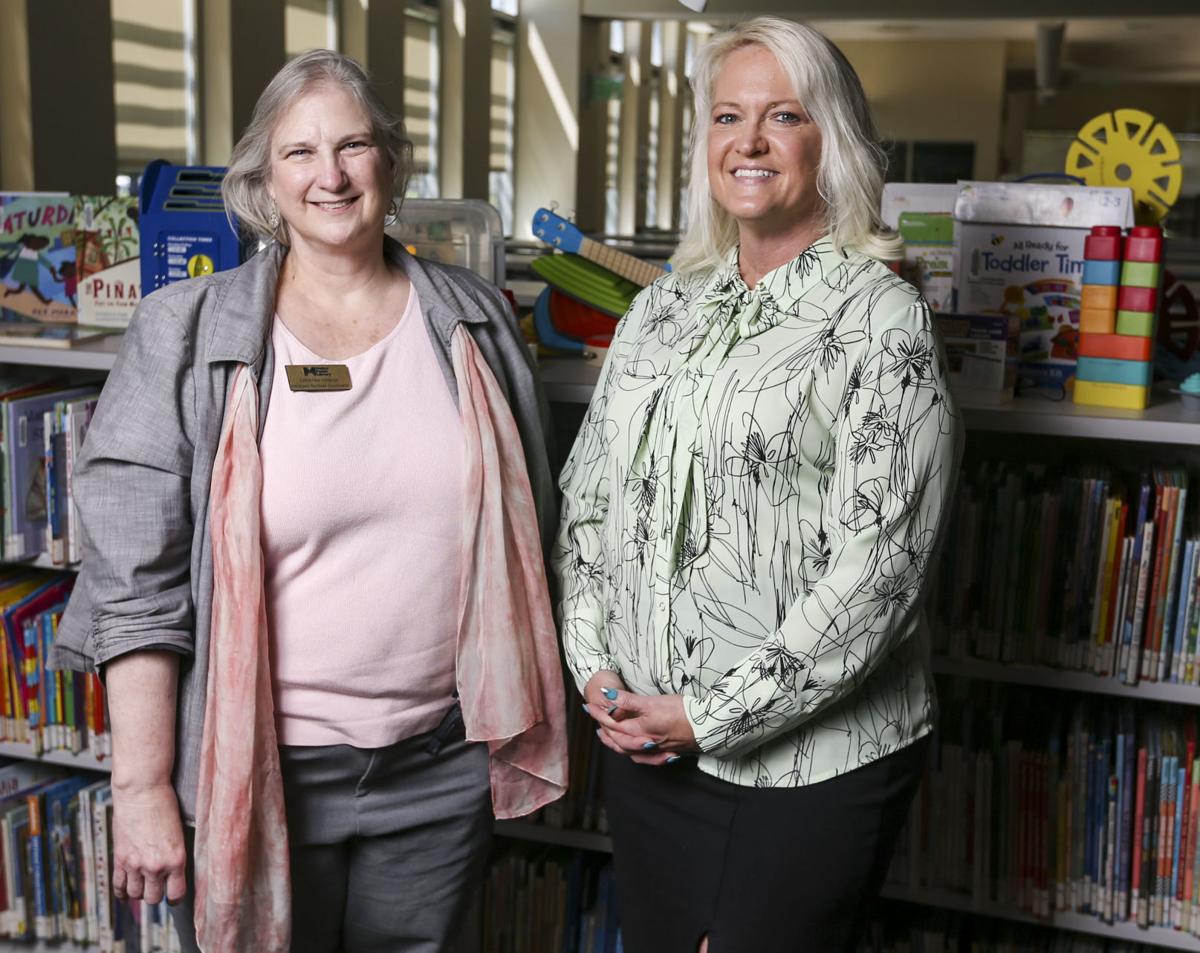 Misi Birdsall and Christina Conklin started the Together for Tomorrow program as individuals looking for ways to improve the community, but now they'll be pitching their idea as a team.
Together for Tomorrow is a cohort organized by United Way, in which 12 representatives from various local nonprofits came together to create innovative ideas to improve literacy among children, especially minority children, in the Quad-Cities.
Four finalists of the Together for Tomorrow program will present their ideas and compete for $100,000 of funding Saturday in a "Shark Tank" style show being aired on KWQC from 7 to 8 p.m. The show, called "The Pitch," is sponsored by the United Way, KWQC and the Quad-City Times.
One of the pitches will be presented by Birdsall and Conklin, who had very similar ideas and were asked to combine them and pitch together as a team.
Birdsall is the director of Head Start at Project Now, a school readiness and project support program, and Conklin is the children's coordinator at the Moline Public Library.
"I'm really excited about being teamed up with Headstart and Project Now because they have a really good track on childhood education, so there's a lot of ways that we can share resources and become a stronger unit because of that," Conklin said.
Both women said the process outlined by the Together for Tomorrow program helped them to think outside the box when creating their pitches. The participants started the program by reaching out to community stakeholders to learn more about the issue of child literacy.
"I found that what I always think may be the issue isn't necessarily what people feel that they need, and even once you've gathered that information from the stakeholders, you still wanted to put in, 'OK, this is what they said, but this is what I think they need.' And it's going back to exactly what they said and using that to create your program from there," Birdsall said. "I think that it's really listening to them and their needs because the programs are for the public, they're for these communities and they should be based on exactly what our survey results came up with."
Conklin said she discovered that a lot of people didn't know about many of the programs that the library had to offer, so she wanted her pitch to focus on reaching out to the community more and helping people connect with the library.
"I don't think they were aware that we have a lot of diverse books for children, for example, or museum passes, or just a wide variety of things. Even the foreign language collection," Conklin said. "We have a lot of education to do because there are just so many things available, and it's all free. And we want to make that accessible to people."
Birdsall and Conklin said they saw accessibility as one of the biggest barriers to education for young children because even though children might be learning in school, they needed to be able to supplement that learning with their parents at home.
For low-income families with single parents or parents who work multiple jobs, that isn't always easy to do.
"The whole concept of sitting down and reading a book, or playing, or whatever it is that would be related to early literacy, may not be in the front of their mind because they're worried about paying the rent and finding dinner. So, those are big barriers," Conklin said. "Literacy isn't just reading a book. There's so many different components to it, and that's another reason why pairing up really makes us stronger for addressing that."
Conklin and Birdsall hope to address that problem and others related to early literacy with their program, which they will pitch Saturday.
Tune in to KWQC's "The Pitch" to find out what their program idea is, and to hear from the other contestants.