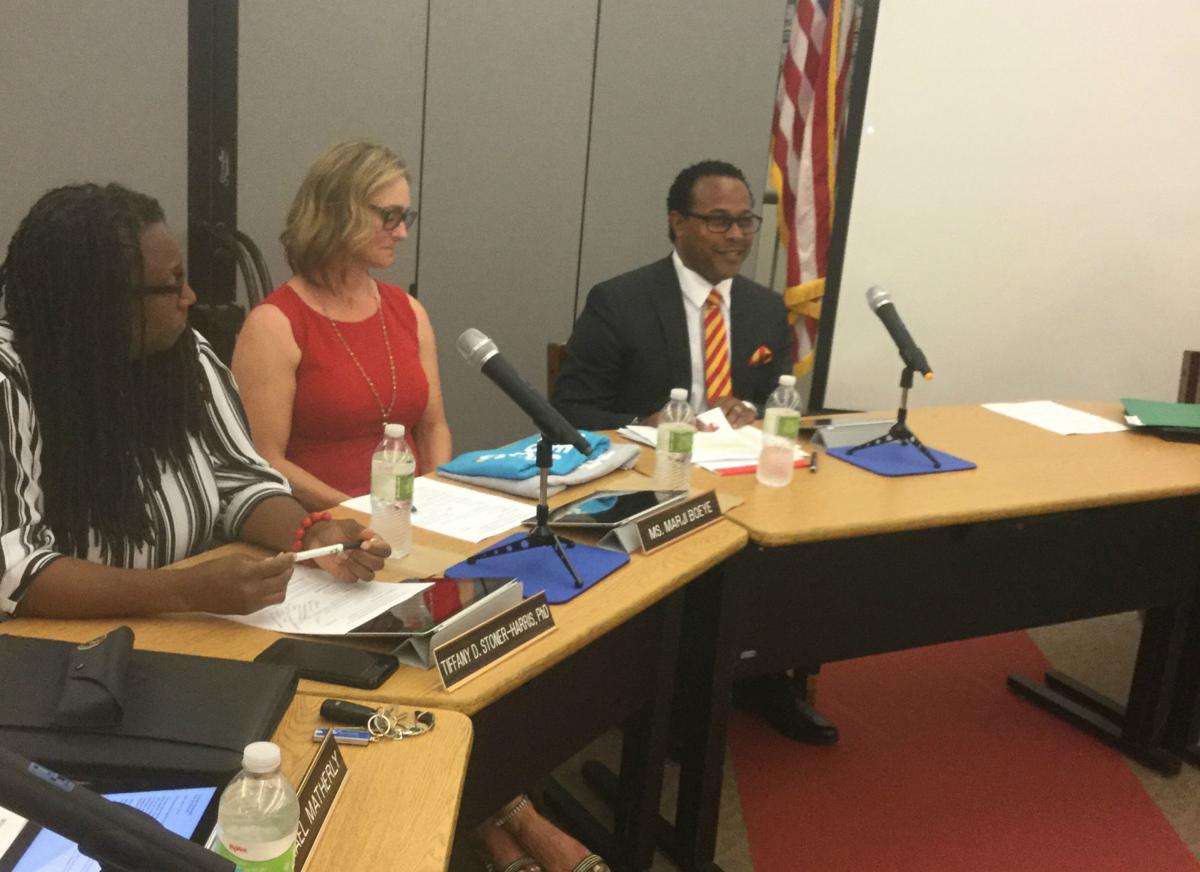 ROCK ISLAND — School board members on Tuesday heard about an anticipated $338,649 education fund deficit for the 2019-2020 budget. Board members also tapped Daniel Coyne-Logan to serve as assistant principal of Rock Island High School.
School board members got a first look at the 2019-2020 school year budget that calls for a total of $85 million in total revenues. The budget now goes on public display for 30 days before the board will be asked to approve it.
Jen Barton, supervisor of accounting and grants for the district, said the anticipated education fund deficit is expected to turn into a balanced budget once state funding under the evidence-based funding model is determined. Once those figures are known, she said, the budget will be amended. Last year under the model, the district qualified as Tier I, highest need, and received $1.4 million.
Barton said the district may be on the cusp between Tier I and Tier II. Either way, she said, it is expected the district will receive enough funds through this stream to balance the education fund.
Also, Tuesday, board members met in closed session for half an hour before returning to approve the 2019-2020 administrative appointment of Daniel Coyne-Logan to serve as Rock Island High School assistant principal. All board members, except president Gary Rowe who was absent, voted yes.
District documents state Coyne-Logan, who has served as principal of Earl Hanson for the past four years, will be paid a salary of $107,345.
During Tuesday's public comment session, the board heard from nine individuals who advocated for the family and consumer science program at the high school and shared their concerns about the reduction in staff and class offerings available to students. Individuals spoke for more than a half hour, each one emphasizing the importance of the departments classes. That includes food, clothing, childcare, and other offerings.
Retired family and consumer science teacher Kassie Hannah shared facts and history about the program and reminded board members the program has been an important part of Rocky for at least 60 years. She shared how the number of classes made available to students and staffing for these classes have dropped over the years.
Hannah said she was not a stakeholder allowed at the decision-making table. She said she was told board approval was required to add or eliminate classes. "Stakeholders want to know who made the decision to cut the family and consumer science program and why? Was the Rock Island school board involved in this decision?"
Ed Yancy, a member of Rock Island CARE, Citizens Active for Responsible Education, reminded board members of Priority 2 of the district's strategic plan: building respectful relationships. He told board members, "you can't do that unless they are at the table, especially when we make decisions at our schools that is going to impact children's lives." He urged the board to do "whatever you've got to do to get them at the table and get it done."
Board member Tiffany Stoner-Harris asked what the district's process is for course eliminations and asked if administrators had completed a needs assessment. She asked how these changes impacted students and how having just one staff member remain in the department impacted the department.
In other business, board members:
Heard the first board report from new superintendent Reginald Lawrence, who reported on his first seven days of work and stated he is excited to begin making connections in the community.
Heard an exclusionary discipline data action plan from administrator Alicia Sanders. She said the state reviews three areas: total number of expulsions, racial disparity, and total number of out of school suspensions. The district was cited for being in the top 20% of districts for the number out-of-school suspensions in the 2016-2017 and 2017-2018 school years. Sanders said the district is reviewing the matter and relying on tools developed through the strategic plan component of building respectful relationships, such as trauma informed training, family engagement team, and the cultural quotient team.
Be the first to know
Get local news delivered to your inbox!