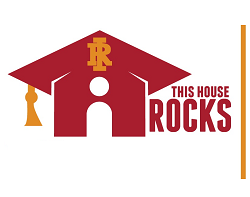 Rock Island-Milan School Board will discuss the role of school resource officers, and if they will continue to have a place in the district.
The discussion, to be held during Tuesday's meeting, comes as school districts across the country are reconsidering such contracts with police officers placed within school buildings. The intent is to have officers to build relationships with students and serve as liaisons between districts and law enforcement, but nationally, some studies have found disparities in school-based arrests of minority students, that it criminalizes poor decisions made by students as young as middle school and created a school-to-prison pipeline for some students. School districts in Minneapolis, Seattle and Portland, Ore., have pledged to remove officers, the New York Times reported, and teachers' unions in Los Angeles and Chicago are also advocating to remove police from districts. On June 24, Chicago Public Schools voted 4-3 to keep its contract with the Chicago Police Department.
Rock Island-Milan school board member Tiffany Stoner-Harris asked the district to consider removing SROs during the June 9 board meeting. Her comments came during a discussion of racial injustices in the wake of the death of George Floyd, the black man in Minneapolis who died after a white police officer knelt on his neck for more than 8 minutes.
Stoner-Harris said she was unaware of data indicating the benefits of SROs, and while in the past she had heard district SROs did a wonderful job connecting with students, she has not heard that in recent years.
"What I'm visualizing, what I'm seeing and experience is we are using our SROs currently to police our students, versus actual programming and implementing services around our students as what was initially talked about when SROs began to get placed in schools," Stoner-Harris said.
Stoner-Harris said the SRO model didn't seem the best for students, and she advocated for a restorative justice program that would focus on prevention and intervention, rather than a "school-to-prison pipeline."
"SROs are trained street cops, but they are not necessarily trained to work with students," she said. "That is the reality we have to think about and talk about ... that we could be putting our students at risk every single day, and especially our black and brown students."
The Rock Island-Milan School District spends $100,586 annually for two school resource officers, with the city also contributing to the $141,173.28 cost for salary, benefits and other expenses for a school resource officer posted full-time at the high school. In a separate contract, the district pays $30,000 for a school resource officer who serves at the nine elementary buildings, two junior highs and alternative school. 
Superintendent Reginald Lawrence said the high school contract was more costly because of the magnitude of work, and costs and duties are discussed annually with the Rock Island Police Department.
According to the City of Rock Island website, the high school SRO assists school staff in enforcement of policies, promotes communication between the school and legal authorities, consults on crime prevention, ensures a safe and secure school environment, protects school grounds and assists in the supervision of extra-curricular activities.
The second SRO officer travels daily to one of the 12 schools he serves. His work includes teaching kindergarten through eighth-grade students for four to five hours, in addition to interacting with students in the lunchroom and hallways. His teaching curriculum includes stranger danger, bullying, the "911 system," bicycle safety, drug awareness, forensic science, internet safety and just saying "No."
The time is right, Lawrence said, to review the district's use of SROs, in part because a school board member requested just that. But also because current events call for it. 
"With everything currently going on in the world today, it leaves open the door to consider the impact of services in our district," he said. 
Lawrence said the conversation could also include mental health services, social-emotional supports and trauma-informed care.
SROs across Rock Island County
In Rock Island County, school administrators said the use of SROs stretches back decades. Districts often share the cost, not always evenly, with city or county governments.
In Rock Island County, Moline-Coal Valley has the largest expense but is also the largest district in the county with about 7,260 students and 14 schools. Superintendent Rachel Savage said the district paid $200,000, this year for four SROs from the Moline Police Department. Savage said the city paid 60% of the costs.
Riverdale and Sherrard spend about $30,000 annually apiece for one officer each. Rockridge pays $38,000 for one SRO. 
Hampton, the smallest district in Rock Island County with about 220 students, employs two retired police officers to provide security, according to superintendent Scott McKissick. They are not SROs but rotate days to provide a daily on-campus presence. The Hampton district pays the entire cost.
"The district has had them in place for many years," McKissick said. "They are very important in helping keep our building a safe environment from which each student can learn."
Carbon Cliff-Barstow, with about 280 students, does not have an SRO. According to village officials, a Rock Island County sheriff's deputy assists with traffic before and after school, but the officer does not have a presence in the building. 
Jay Morrow, superintendent of United Township High School School District, said the district had utilized SROs for at least 25 years. They have one now, contracted with the City of East Moline. The district pays $40 per hour, and the SRO is paid during school hours when students are present. The district paid $42,885 this year. 
The SRO works with student services on issues that may be out of the realm or jurisdiction of school administration but need intervention or mediation. The officer is a resource for teachers, he said.
"Our experience has generally been good," Morrow said. "The SRO is able to develop positive relations with students and that positive relationship is able to generally de-escalate situations that may arise at school, as well as off campus."
The SRO position at UTHS has not been without controversy. In January, Kirk DeGreve, a former East Moline Police officer and former SRO assigned to UTHS, was charged with two counts of criminal sexual assault, a Class I felony, and possession of child pornography, a Class 3 felony. Prosecutors allege inappropriate contact between DeGreve and a UTHS student in August of 2019. His case is ongoing.
In Sherrard, Superintendent Alan Boucher said SRO Deputy Mike Mendoza is a role model for students, provides classroom instruction and consults with teachers and administrators.
"Our SRO organized and implemented a student-led crime stopper program, he serves as a member on our school district's crisis team and helps with video surveillance," Boucher said. "... As long as there are students in our schools, we will need a school resource officer. The SRO brings an outside perspective that helps us make wiser decisions." 
Boucher said administrators relied on the SRO during a crisis situation and students could be more comfortable sharing information with the SRO, rather than a teacher or administrator. 
"Our school district is better because of our SRO," Boucher said. 
Riverdale Superintendent Ron Jacobs also said SROs played a vital role for districts.
"As far as I'm concerned, (SRO Deputy Jim Miller) is one of the most competent SROs that exists, certainly in this part of the state," Jacobs said.
Jacobs said the district contracted with Rock Island County, and the sheriff's office sees it as a win-win as it allows the department to have a presence at the northern end of Rock Island County.
Jacobs said Miller's tasks at Riverdale included running district safety drills, training staff in CPR, monitoring and managing the fallout from social media and serving as a presence at district events. 
He also runs the awareness program, "Hidden in Plain Sight," to help parents identify everyday items that may conceal drugs. Miller also attends state SRO functions and is a trained child advocate, Jacobs said. Because of his experience, he offers presentations throughout the region, Jacobs said. 
"It's incredibly valuable," Jacobs said. "I don't know that we could run a school district in these times without the presence of an SRO."