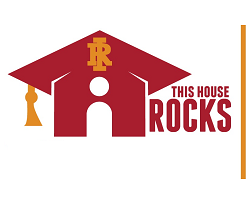 Rock Island-Milan board members Tuesday approved spending about $8 million to improve air quality at several district buildings and failed to pass a motion that would have altered the district's grading policy.
Board members approved using CARES Act money for the Guaranteed Energy Savings Program with Performance Services, Lombard. A priority of the CARES Act dollars is improving air quality in school buildings.
The agreement means Denkmann, Frances Willard and Thurgood Marshall Learning Center will receive replacement rooftop units. Additionally, air handlers for the fieldhouse and both auditoriums at the high school will be improved.
The contract will be managed by Performances Services from start to finish and is guaranteed not to exceed $7.9 million.
Also Tuesday, board members continued a discussion about updating a section of the district's grading policy. Board members considered adding "subject to board approval" to the portion that states the superintendent shall establish a system of grading and reporting academic achievement to students and parents/guardians.
Board members considered that policy change at the previous board meeting and held further discussions Tuesday.
Ultimately, the board cast an evenly split vote, with Terell Willaims, Tiffany Stoner-Harris and Megan Wilson supporting the change. Board members Dave Rockwell, Michael Matherly and Gary Rowe voted against. Tracy Pugh was absent, so neither side gained a tie-breaking vote and the motion failed.
Williams said the board might revisit the matter as part of a larger "holistic" review of district policy. The board has discussed scheduling several special sessions for policy review.
In other business, board members:
Heard no discussion during a public hearing before approving an amended 2020-2021 budget. Chief Financial Officer Bob Beckwith said the updated budget reflected additional CARES Act dollars received and changes in Title I funding.
Heard from Superintendent Reginald Lawrence that the district is launching a fully online registration system for students.
Approved spending $255,865 for updated intercom systems at Earl Hanson, Eugene Field, Frances Willard, Longfellow, Rock Island Center for Math and Science, Ridgewood and Thomas Jefferson. The contract was awarded to Visiplex, Inc., Buffalo Grove.