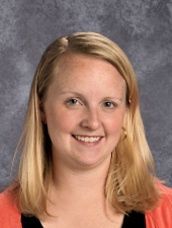 EAST MOLINE — Tracy Anderson recently was named new principal at Glenview Middle School.
Anderson currently is serving as the school's associate principal.
She's from East Moline and attended Glenview as a student. She graduated from United Township High School in 2003; from St. Ambrose University in 2007; and from Western Illinois University with a master's degree in 2013.
According to a news release from Superintendent Kristin Humphries, Anderson was selected because of her strong student-centered leadership and high academic standards. 
"Mrs. Anderson has proven to be a tremendous asset to our school district," Humphries said. "She's from East Moline and is invested in serving the Glenview Middle School community. Tracy has a passion for supporting our teachers and paraprofessionals because she understands that they are key to delivering quality instruction to our students."
Anderson, who will begin her new job July 1, says she is proud to be part of the East Moline School District community as both a parent and an employee.
"I  know the Glenview staff works hard toward continuous school improvement, and I am eager to step forward as a leader of the challenging and important work of educating middle-school students," she said in the release.
Be the first to know
Get local news delivered to your inbox!