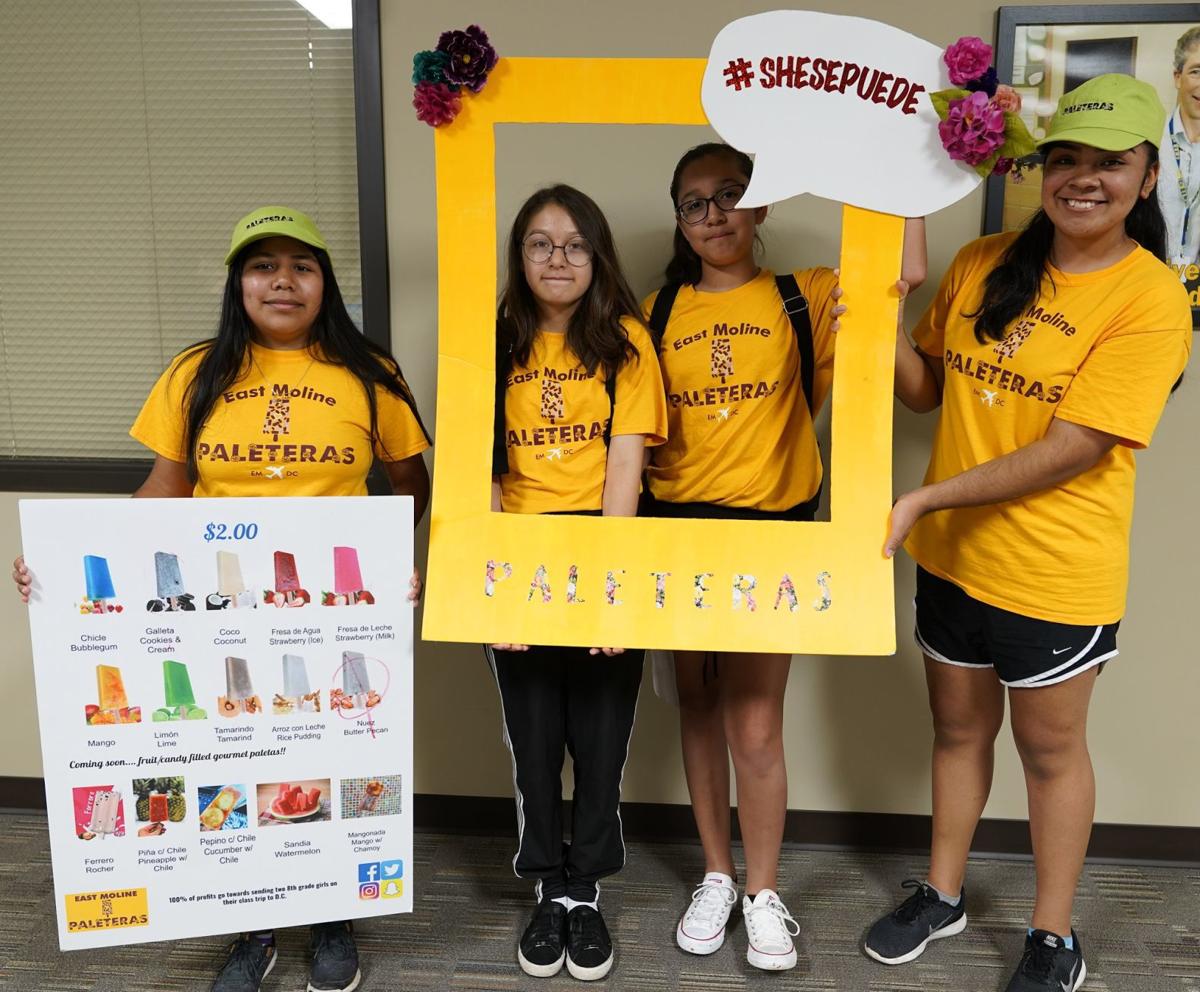 EAST MOLINE — The East Moline School District has a new contract for teachers and a new board member.
At its monthly meeting Monday night, the Board of Education for District 37 announced approval of the 2018-2020 contract with the East Moline Education Association (EMEA).
According to board President Kai Killam, the contract — which covers the previous school year, retroactively — includes a cost of living increase as well as a 0.85% increase in pay for licensed staff.
Classified employees will receive a $0.45-per-hour pay increase for last year, and a $0.40-per-hour increase for the upcoming school year, Killam said.
The board will soon welcome a new member, Ashley Pankey. On Monday night, board members voted unanimously to appoint Pankey to fill a vacant spot that opened earlier this summer. 
Pankey is a Moline resident who lives within the boundaries of District 37, according to Killam. A lifelong Quad-Citian, Pankey holds a bachelor's degree from Western Illinois University and works as a Realtor at Ruhl&Ruhl Realtors in Moline. She also has two children in the school district.
"I am excited to help be a voice of the community on the school board," Pankey said on Monday night. "I am looking forward to working with the other board members to ensure we are working towards the district's visions and goals as well."
Pankey was one of three people who expressed interest in the vacancy, Killam said. The candidates were interviewed by at least two board members.
Pankey will be sworn in at the next board meeting, scheduled for August 19.
Monday night's meeting opened with a presentation from East Moline Paletera Project, an all-female group of six young entrepreneurs who have been selling paletas (popsicles) as a school fundraiser. The profits support trip expenses for eighth-graders to visit Washington, D.C.
The group, which ranges from eighth grade to seniors in high school, has adopted the slogan "She Se Puede," a play on the phrase "yes, it can be done."
The paletas cost $2 each and come in nine flavors. They're sold on Sunday evenings, from 5 to 7 p.m. at Runner's Park, in downtown East Moline.
On a good night, the young women will sell $200 worth of paletas. They're almost halfway to their goal of $2,800 by the end of August.