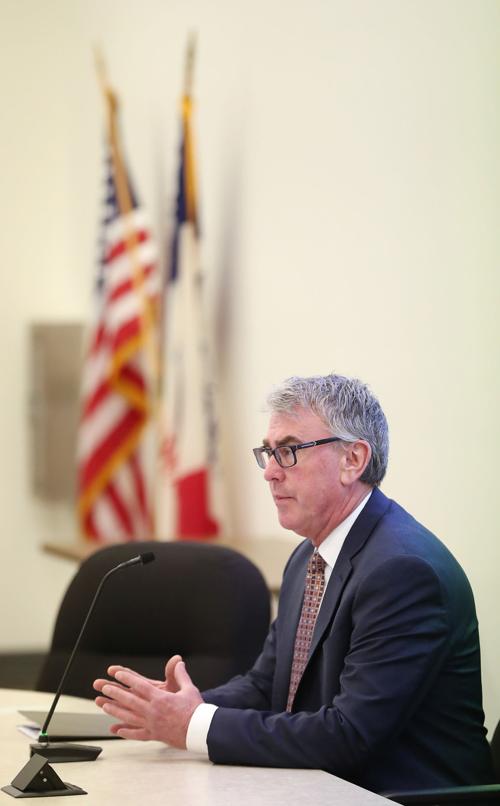 The agenda for the Davenport Community School District's Monday night school board meeting includes a letter of retirement from Robert Kobylski, its contracted superintendent, as well as an agreement spelling out his arrangement for leaving the district.
Kobylski was hired by the district to replace Art Tate, but the state of Iowa recently put TJ Schneckloth in charge as interim superintendent as part of an ongoing effort to address noncompliance issues identified during state audits of the district's operations. These issues included providing equitable education for Black students.
Kobylski continued with the Davenport schools afterward, but was working off site under the direction of the interim leadership.
If accepted by board action, the retirement would be effective Dec. 7.
The retirement agreement is also on the agenda as an action item for the board.
It states that Kobylski, whose contract did not expire until June 30, 2022, will be allowed to enroll in an early retirement program recently adopted by the district.
The retirement program will be modified in a few areas, with the changes to apply solely to Kobylski, not the other participants.
One of these changes is altering the early retirement benefit payments portion of the plan. Unlike the other participants receiving it, Kobylski will receive a one-time payment of $57,000, the document states.
The incentive plan, which was also included in the agenda, states that the normal early retirement benefit for those who receive it is $50,000 paid out in increments of $10,000 over five years. Depending on the employee, it is either payable into a health reimbursement account or a "403(b) special pay plan."
The adjustments to the plan that apply to Kobylski must also be approved by the board Monday.
The document also states that, in the event of a query from the public or news outlets, the district and Kobylski could issue a joint statement about it.
Mike Vondran, a spokesman for the district, said a release would not be issued Friday, but Monday's board meeting would cover all of the details.