He had the biggest closet of prescription-drug samples in town.
It was another way to help people.
And helping was Dr. John T. Johnson's mission and motto in life. It's what he lived for, beginning with his role as the oldest of eight children in an exceedingly poor rural household in Iowa.
As an osteopathic physician, Dr. Johnson's Davenport practice once had more indigent patients than any other in Iowa or Illinois. His three children said their doctor dad never turned anyone away.
"People would bring over chickens, mow the lawn, work on the car — even bring plates of tamales — as a way of paying him," daughter Christine Johnson said Wednesday, the day of her father's funeral visitation. "He would tell his patients, 'It's more important to pay the hospital. They'll come after you. I won't.'"
Dr. Johnson, 77, was a Quad-Cities pioneer, having served as the first African-American hospital intern in 1974 at what then was Davenport Osteopathic. He was the third black physician ever to practice in Davenport.
He died Monday, Sept. 9, from complications related to diabetes.
Growing up near Donnellson, Iowa, he became aware early on that people of color weren't always treated the same as whites; his family's hogs were poisoned and their crops burned as acts of local racism, his son and two daughters said.
And life already was hard.
"My father grew up without running water and still had a scar on his head where he was bitten in the head by rats while sleeping," said his daughter, Glenda Westerfield. "His childhood was one of grinding poverty that I could not imagine, and it made him a compassionate, God-fearing man."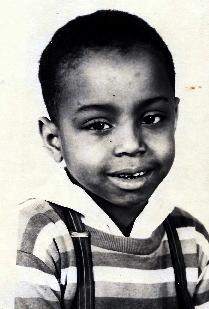 Those who knew Dr. Johnson — through medicine or his prolific community involvement — say his compassion for every person he encountered was a trademark he was too humble to acknowledge.
His son, John T. Johnson V, said there were countless examples of his father's kindness and dedication to others. For instance, the annual Thanksgiving dinner his dad hosted sometimes had more than 200 people, including some he had met on the street.
"We'd have medical students, distant relatives, even strangers, living at our house," Westerfield said. "He'd have a hole in his sock and not notice it, but he'd buy winter coats for an entire family. He just didn't think of himself. In fact, we had to force him to retire his lab coat when the pens started falling through the pocket."
When his diabetes caused his kidneys to fail, Dr. Johnson still refused to make himself a priority, his children said. He even hid his illness from them as long as he could.
"The three of us have sickle cell disease, so we weren't candidates as kidney donors, but several of our cousins offered," his son said. "He refused."
Added Christine Johnson: "He said he wasn't taking a kidney. He said, 'I've lived a good life. I've done everything I wanted to do.'"
One of the things he insisted on doing was making sure everyone got care. If a patient didn't have transportation or was too sick to get to the hospital, Dr. Johnson went to them.
You have free articles remaining.
Register for more free articles
Stay logged in to skip the surveys
Dr. Jen Caudle said she became an osteopath in large part, because Dr. Johnson showed her it was possible. Now an on-air health expert based in New Jersey, Dr. Caudle said she regards Dr. Johnson and his family part of her own family.
"He was our doctor," she said. "He would come in the middle of the night, because my brother had asthma."
She credits Dr. Johnson with her own medical-practice success and said she often tells medical students about him.
"He was one of the most generous, kind, loving people," she said. "He was so kindhearted, and he always greeted you with a smile. It's an incredible loss; not just to his family, but everyone who crossed his path. He touched a lot of lives."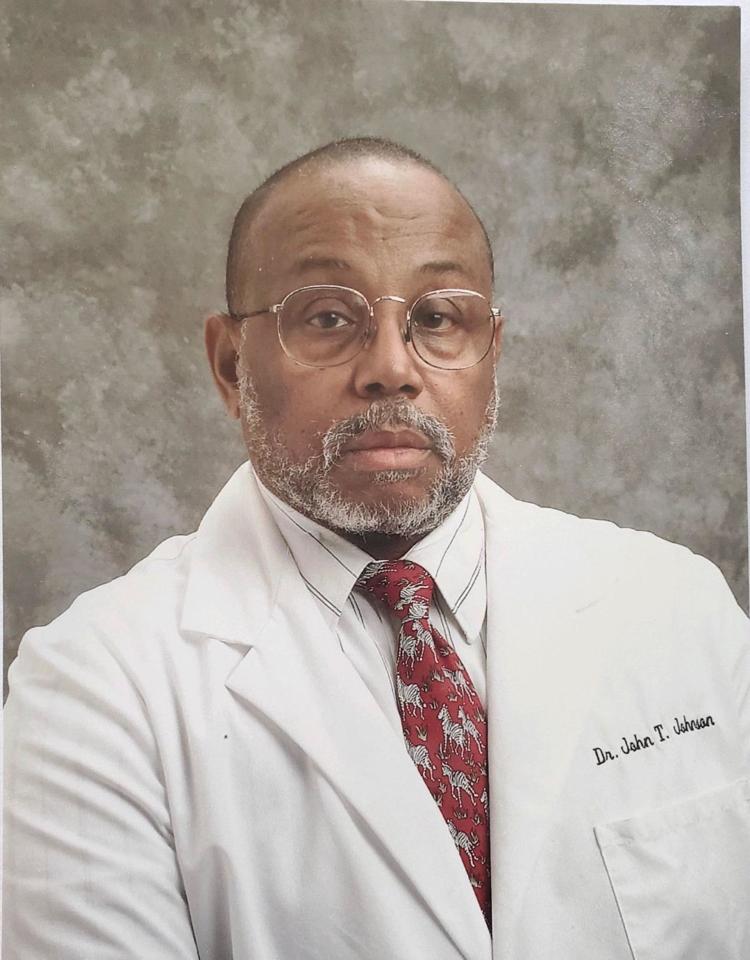 Another of the lives he touched was that of world championship boxer and Quad-City native Michael Nunn. Dr. Johnson was an accomplished athlete in many sports, earning athletic scholarships to help him through college. When he opened his practice in Davenport, he became involved with many local sports, including boxing, and he served as Nunn's physician.
"I heard last night that he passed away, and it hurt my heart to hear it," Nunn said. "I'm really touched.
"He was a wonderful gentleman — a great man who cared about all the kids in this community. He was an inspiration to me, and he was as genuine as they come. We lost a real giant."
Also speaking of Dr. Johnson's compassion, Rock Island County Circuit Court Chief Judge Walter Braud said he lost a doctor and a dear friend. Though Braud said he is not an Iowa Hawkeyes fan, Dr. Johnson was a huge one who "talked him into" going to a couple of games a year.
"He was able to communicate with his voice how sincerely concerned he was about what he was treating you for," Braud said. "He was just an absolutely great human being. The world was a better place every moment he was in it."
But Dr. Johnson's children said their father would have waved off the compliments. Personal acknowledgments went against his grain.
"What he did, he did for God and not the accolades of man," Westerfield said. "He never would accept awards and recognition. We were able to talk him into accepting the Iowa Doctor of the Year, but he wouldn't let us hang the plaque."
When his declining health forced him to move off his farm in Blue Grass, Dr. Johnson moved into the Kahl Home. There, he asked that his title be ignored, saying, "In here, I'm just John."
To his children, however, Dr. Johnson was heroic. When they were younger, they said, their mother went to law school, and their dad filled the role of both parents. He took them along to medical conferences and took the children and their friends on vacations. He could be stern, they said, especially about the importance of education, and they all knew better than to ever risk getting into trouble with the law.
Though he grew up in a "one-room shack with a tin roof and no running water," his children said, Dr. Johnson valued money for one reason only: It allowed him to help more people.
"I remember one birthday party when he told me to invite the entire third-grade class, because he didn't want anyone to be left out," Westerfield said.
His children were with him when he passed, and Dr. Johnson's final act was one that summarized his view on life and his way of living.
On a piece of paper, he wrote one word: Love.