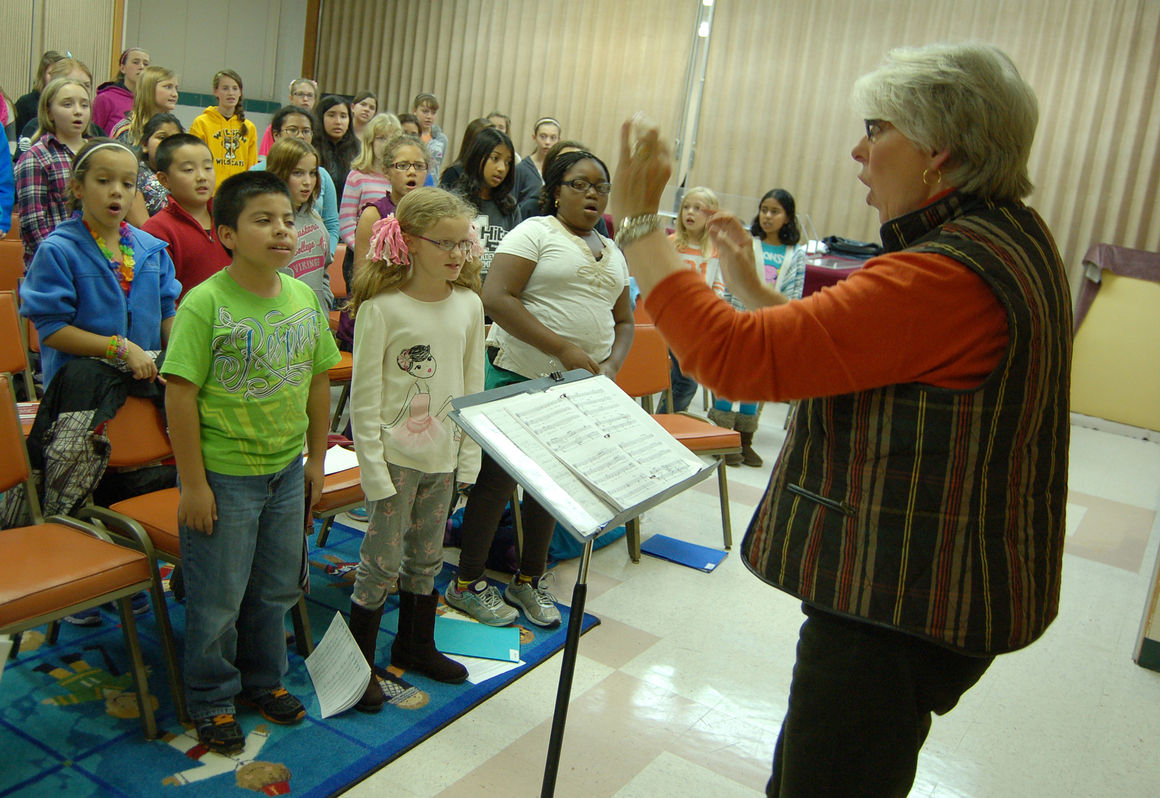 MOLINE — Thirteen Master Teachers will be honored at a 25th annual awards program Friday, May 1, at the iWireless Center in Moline.
You have free articles remaining.
A reception will be held at 5:30 p.m., followed by dinner at 6:30 p.m. and the awards presentation at 7:40 p.m. Tickets are $42 per person.

The Dispatch and The Rock Island Argus sponsor  the program to salute the area's best educators for their service and dedication to students in western Illinois schools. Tyson Fresh Meats Inc. is a supporting sponsor.

New inductees bring the number of honored Master Teachers to 394 since the program began in 1991.The field includes six teachers from Moline, one from Rock Island, three from Riverdale, and one each from Mercer County, Sherrard and United Township High School.
 This year's winners are:
--Amy Anderson, seventh grade English/language arts, Riverdale Middle, Port Byron
--Michael Carton, first grade, Frances Willard Elementary, Rock Island
--Michael Chausse, ninth-12th grade agriculture education and consumer ed, Mercer County High, Aledo
--Sue Iverson, eighth grade special education, John Deere Middle, Moline
--Debra Kincaid, kindergarten, Riverdale Elementary, Port Byron
--Christopher LaRoche, physics and chemistry, Sherrard High
--Tammy Nelson, ninth-12th grade life skills, Moline High
--Patrice Nussear, special education, United Township, East Moline
--Nan Ryan, kindergarten-fifth grades special education resource, Jane Addams Elementary, Moline
--Allison Ryser, ninth-12th grades counselor, Moline High
--Susie Smice, seventh grade English/language arts, Wilson Middlel, Moline
--Mary Tallitsch, kindergarten-fifth grade general music and fifth grade band and orchestra, Washington, Roosevelt and Willard Elementary, all of Moline
-Jennifer Temple, seventh grade science and social studies, Riverdale Middle, Port Byron

This year's field of Master Teachers was selected by a panel of judges; Jim Campbell, chemistry and physics teacher at Riverdale High School, Port Bryon, and 2012 Master Teacher award winner; Jenny Parvin, marketing and public relations director at Ruhl and Ruhl Realtors; Kristin Humphries, East Moline school district superintendent; Jennifer Walker, vice president of communications at the Quad Cities Chamber of Commerce; Laura Nipper, a 2013 Master Teacher from Mercer County High School; Frank Boothe, a 2010 Master Teacher from Moline High School; and Mike Locander, audience sales manager at Moline Dispatch Publishing Co.
Reservation forms for this year's celebration will appear in newspaper advertisements March 25  and run throughout April. They also can be picked up at the customer-service counter at The Dispatch, 1720 5th Ave., Moline. Reservation deadline is Monday, April 27.
Dinner entree choices are pan-seared chicken, ribeye steak, or gnocchi (Italian dumplings.)
Reservations and checks can be sent to The Dispatch, Attn: Master Teacher, 1720 5th Ave., Moline, IL 61265.
For information, contact Sandee Luster at 309-757-4917 or
nieluster@qconline.com
.