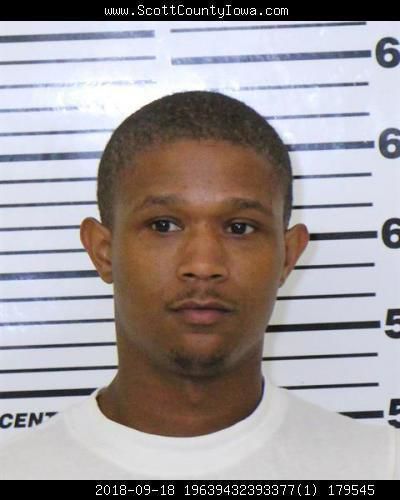 Tre Henderson moved to Davenport and into an apartment with Jacqueline Rambert and her young son in late February 2018.
Ja'Shawn Bussell was 5 years old. He loved "Paw Patrol" and dancing and cuddling with his mother. Sometimes he even dubbed Henderson with the hopeful name "Daddy."
In a short time, that little-boy hope was shattered by what Scott County Attorney Mike Walton later called Henderson's "cruelty," "malice" and "hatred." Ja'Shawn died May 1, 2018, of massive blunt force trauma to his head.
A jury found Henderson guilty of first-degree murder, child endangerment-multiple acts, and endangerment resulting in death Thursday in Scott County Courthouse.
The four women and eight men on the jury deliberated for almost six hours in a trial that spanned nine days from jury selection to verdict.
"This was an emotional case — the idea that something like this happened to a 5-year-old child is just very hard to understand," Walton said after the verdict. "It was a hard case on the jury. They spent a lot of time here, and it was a demanding case."
You have free articles remaining.
Seventh Judicial District Court Judge Thomas Reidel set Henderson's sentencing for 2:30 p.m. Wednesday, April 1. First-degree murder is an automatic sentence of life in prison under Iowa law. Each child endangerment charge carries a prison sentence of 50 years.  
Announcement of the jury's verdict was attended by 14 members of local law enforcement agencies and emergency personnel who worked on Ja'Shawn's case, including Davenport firefighter Amy Priest and Davenport police detective Sean Johnson. No one from Ja'Shawn's family or Henderson's family attended the verdict announcement.
Walton and Nathan Repp, assistant prosecutor, built the case by using the testimony of medical experts, the work of detectives, and four videos Henderson shot in the days leading up to April 27, 2018 — the day Rambert and Henderson called 911 and said Ja'Shawn was choking.
"The video helped us establish a timeline, to a degree," Walton said. "But where it really helped, I think, was to establish the mindset of the defendant. It was another way to see the defendant."
Before death, Ja'Shawn endured what Walton called a "cruelty" that broke 17 of his ribs, damaged a number of internal organs, and left him covered with bruises from the top of his head to his ankles.
"The medical personnel involved in this case were just phenomenal," Walton said. "From the personnel who responded to the 911 call, to the doctors who cared for him and documented it all. This case relied on that medical testimony."
Rambert testified against Henderson during the trial. She pleaded guilty last month to two counts of child endangerment. Prosecutors said they will dismiss the more serious charge of first-degree murder when she is sentenced on March 20.