A Rock Island man arrested in connection with the shooting death of a 37-year-old Davenport man waived extradition to Iowa during a hearing Wednesday in Rock Island County District Court.
Deshawn Armal Washington, 25, is charged in Scott County District Court with one count of first-degree murder and being a felon in possession of a firearm.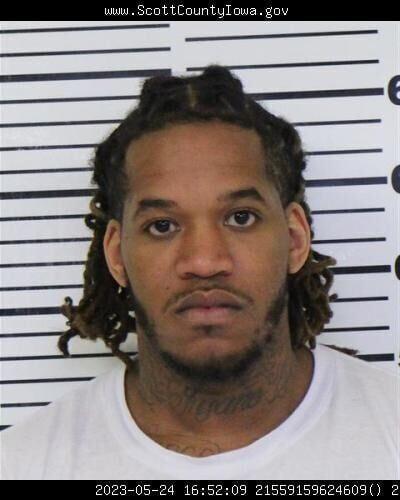 The murder charge is a Class A felony under Iowa law that carries a mandatory sentence of life in prison without the possibility of parole.
The gun charge is a Class D felony that carries a prison sentence of five years.
At 4:37 a.m. Sunday, Davenport police were sent to the 1300 block of Judson Street to investigate a report of shots fired.
Officers located Andre Clanton, who was suffering from a single gunshot wound.
Clanton was taken to Genesis Medical Center East, Davenport, for treatment. Davenport Police announced Tuesday that Clanton had died.
Washington was arrested Tuesday by Davenport police with assistance of Rock Island police.
Washington was booked into the Rock Island County Jail after his arrest and waived extradition to Scott County on Wednesday.
Washington was being held Thursday in the Scott County Jail on a $1 million cash-only bond.
During a first appearance on the charges Thursday in Scott County District Court, Magistrate Peter Gierut scheduled a preliminary hearing for June 2.  
Clanton's death marks Davenport's sixth fatal shooting of the year.
Washington is on mandatory supervised release in Illinois on drug and gun convictions out of Vermilion County.
Washington was sentenced on those drug and gun convictions and was placed in the Sheridan Correctional Center on Jan 10, 2020. He was released on mandatory supervised release on June 15, 2022, according to the Illinois Department of Corrections website.
The case remains under investigation. Anyone with information is asked to call the Davenport Police Department at 563-326-6125 or submit an anonymous tip to QC Crime Stoppers by visiting www.qccrimestoppers.com.