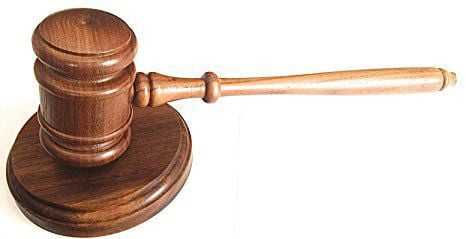 A Jackson County District Judge has ordered the Maquoketa Police Department to release squad car and body camera footage of an April 6, 2019, incident involving Assistant Jackson County Attorney Amanda Lassance to the Maquoketa Sentinel-Press, which is owned by Sycamore Media.
According to the suit, early April 6, 2019, Nicholas Shannon called 911 and reported that his girlfriend, Amanda Lassance, was in her car parked beside the highway in Clinton County just south of the Jackson County line.
Shannon said that he and Lassance had been drinking and that Lassance attacked him in the vehicle.
Deputies from the Jackson County and Clinton County sheriff's departments responded, as did officers from the Maquoketa Police Department, who arrived first on the scene.
Officers found Lassance in the vehicle and noted she had blood-shot eyes and slurred speech and saw empty beer cans. The Maquoketa officers did not perform a sobriety test.
The Maquoketa officers left as soon as deputies from the Clinton County and Jackson County sheriff's departments arrived on scene.
Sheriff's deputies arranged for Lassance to be driven to her office at the Jackson County Courthouse. Later that morning a Jackson County Sheriff's deputy drove Lassance back to her car.
Lassance pleaded guilty in Clinton County District Court to having an open container of alcohol in the vehicle. She paid $335 in fines and court costs.
Several days later, a reporter from the Maquoketa Sentinel-Press saw Lassance's name on the dispatch call log and sought more information from the three responding agencies.
Clinton and Jackson County sheriff's departments supplied all of the information requested. However, the Maquoketa Police Department turned over written records and reports but not the squad car video or body camera footage.
The Sentinel-Press filed suit Nov. 11, 2019, to obtain the videos and camera footage.
District Judge John Telleen said in his ruling filed Monday that Iowa Code Chapter 22, the Iowa Open Records Act, establishes that records are generally available to the public, subject to specified exceptions.
Telleen quoted a 2012 Iowa Supreme Court case, Hall v. Broadlawns Medical Center, "there is a presumption in favor of disclosure" and "a liberal policy in favor of access to public records."
He also quoted from the 1994 Iowa Supreme Court case Hawk Eye v. Jackson, where the court said that "case-specific factors such as the nature of the investigation and whether it is completed or ongoing, may tip the balance in favor of public disclosure."
Telleen said the law "weighs strongly in favor of disclosing all public records the Sentinel-Press is seeking. The central incident of this case raises an allegation that a prosecutor received lenient treatment when she herself was discovered committing a criminal offense."
Additionally, Telleen said that Maquoketa officers only had limited involvement and no control over the ultimate charging decision, but they were first on the scene and did interact with Lassance. Their camera footage will show a portion of the incident not found in the public records already provided by the Clinton and Jackson sheriff's departments.
Sign up for our Crime & Courts newsletter
Get the latest in local public safety news with this weekly email.