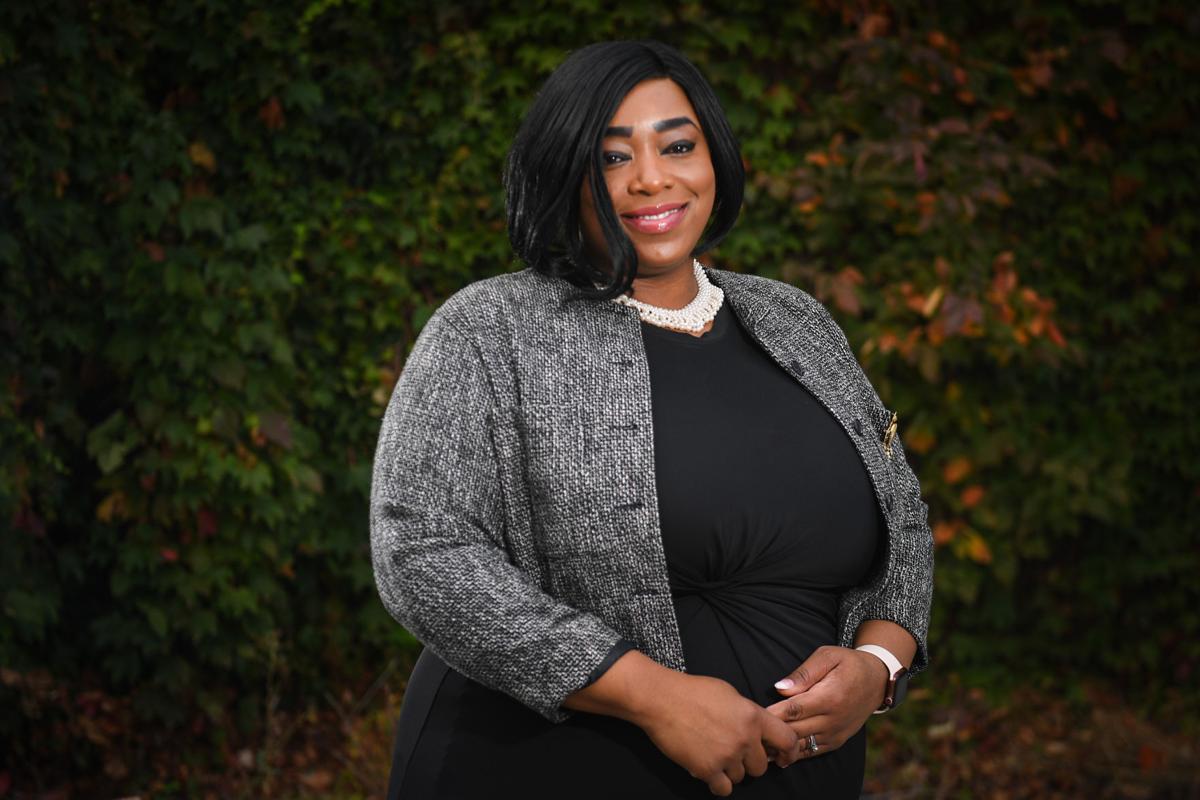 Latrice Lacey held her breath at 12:12 p.m. Tuesday.
That was the moment a jury of seven women and five men heard the last of closing arguments in Lacey's third trial on three counts of misdemeanor assault. It had been three years and five months since Davenport's Civil Rights director was arrested and charged with attacking Clyde Richardson, her onetime boyfriend, outside a downtown Davenport business.
After a trial that entered its fourth day Thursday morning, all that was left was the breathless limbo of waiting.
Because the verdict would be sealed — and therefore not presented to the public immediately after trial — Lacey went home. District 7 Judge Patrick McElyea retired to chambers. Scott County Attorney Mike Walton attended to some of the other roughly 5,000 cases his office sees on an annual basis.
Defense attorney Victoria Cole grabbed a quick lunch, then returned to the near-silence of the courtroom on the third floor of the Scott County Courthouse to wait. At 3:34 p.m. Cole was informed there was a verdict.
"Then there was a bit of commotion because no one could find Mike Walton," Cole said. "But a few minutes later, Mike comes walking in, and Judge McElyea walked into the courtroom. He was holding an envelope and folded piece of paper. I don't think he'd even seen the verdict."
Walton asked about the verdict. McElyea handed Walton the folded paper. Another near-silence followed for what felt like an eternity to Cole.
"I just blurted out 'Well?' And Mike (Walton) looked up and said, 'Not guilty on all counts.' And that was it," Cole said. "I went back and thanked the jury and called Latrice."
Contacted immediately after the verdict, Lacey said she could "exhale," and her first reaction was a "feeling of relief."
An embattled civil rights director
Lacey's legal troubles are far from settled. Originally charged with four misdemeanor domestic assault charges following the April 2018 altercation with Richardson, Lacey's first trial ended with a hung jury. She was found guilty of harassment, a serious misdemeanor, in her second trial and is serving a one-year suspended sentence with probation on that conviction.
Her appeal of that sentence will be heard by the Iowa Supreme Court starting Oct. 12.
Lacey's battles have been waged outside courtrooms, too.
In the past three years and five months, Lacey had a prolonged battle with Davenport Mayor Frank Klipsch over the replacement of members of the Civil Rights Commission that ended up in front of the Iowa Supreme Court. The Davenport police union openly denounced Lacey for initiating a listening session aimed at local police reforms — and cited Lacey's "previous negative encounters with Davenport police" as well as her misdemeanor conviction.
Lacey said she had a "mixed" relationship with the Davenport Police Department and its officers. She said she had felt open resentment in the past when she hosted workshops dealing with topics like institutionalized racism. The Civil Rights Commission's role in hearing complaints about police has, at times, created what Lacey called "tension."
During Lacey's latest trial, Cole worked to find ways to suggest to jurors that Lacey's conflicts with police contributed to a prosecutorial decision to make her altercation with Richardson "all about Latrice Lacey."
After the trial, Cole offered her opinion.
"(Lacey) is a thorn in the side of the city and the county," Cole said. "By taking Latrice to trial three times she had to deal with the costs — which was quite a bit of money. Maybe the goal was to make her walk away from her job.
"In my opinion, the County Attorney's Office guided this prosecution."
After the trial, Walton summed up why Lacey was taken to trial three times on misdemeanor assault charges.
"I understand being charged with a crime is unpleasant. However, there is probable cause to pursue each of these charges against Lacey. That has been a finding by the court at least five times. Motions for acquittal on the charges have been denied by the court three times. These are not solely my opinions, these are court rulings based on the evidence," Walton said.
"This went to a third trial because the last jury was 11 to 1 for conviction. This was a different trial, different jury, different outcome. I have no personal conflict with Lacey. I've had no involvement with her personally or professionally. I was presented with video and independent witness statements that a woman attacked a man with a sledge hammer."
A verdict found frame-by-frame?
The narrative arc presented in Lacey's third trial was a short one. It started with a Jan. 29, 2018, incident where Richardson showed up at Lacey's home while she was in her living room with her daughter, Arianna Boyce, and the boyfriend she would end up marrying, Charlie Davis.
Lacey alleged Richardson tried to choke her, an incident not witnessed by Boyce or Davis. Walton pointed out Boyce and Davis did not react in fear when Richardson was in the house, suggesting Lacey was not in danger during the visit. Walton pointed out a number of discrepancies in Davis' original police statements and later testimony.
As in the earlier trials, Walton noted Lacey lied about her complicated relationship with Richardson. She originally told investigators she called Richardson — a longtime friend and onetime boyfriend who had lived with her at multiple locations — her uncle. Lacey admitted that lie on the stand.
The narrative then jumps to April 30, 2018. Early that day Davis learned someone kicked in the door to Lacey's garage and smashed the front and rear windshields of his Impala.
Lacey said she found a 2-pound hammer on the garage floor. Transported by a friend, Lacey said she set out for the Davenport Police station but saw Richardson's work truck in front of his employer's office. The altercation started after Lacey confronted Richardson about the damage to Davis' car.
Walton presented surveillance footage of the altercation. He stressed Lacey was charged based solely on the events depicted in the video and reminded jurors earlier incidents between the two did not give Lacey the license to attack Richardson. He also told jurors there was no proof Richardson vandalized Davis' car earlier that day.
Cole said she thought when the defense slowed the video and offered a frame-by-frame analysis, jurors saw Lacey didn't initiate physical contact with Richardson and she picked up the hammer only after Richardson twice prevented her from leaving.
"Being able to really see what was going on, I think, was big," Cole said. "The jury saw the video backed up what Latrice told investigators after it happened."
Cole pointed out Richardson was never arrested, "never really investigated," and Lacey became the target of the Davenport Police.
Walton refuted that claim.
"The filing of charges was based on the evidence. (Scott County Sheriff's Department) Detective (Eric) Roloff testified on Tuesday about the lack of evidence against Richardson," Walton said. "Based on available, credible, evidence there is strong suspicion Richardson did the damage; there is not probable cause to bring charges. We do not bring charges based on strong suspicion, but only on evidence establishing probable cause."
Cole pointed to other evidence. She called it "damning."
"We have the tape of the interview between Mr. Richardson and Detective Roloff," Cole said. "On that tape Richardson said, 'I have to tell you something.' And Roloff said, 'If you tell me something that is going to incriminate you, don't even tell me.'"
Last words
Lacey made it clear she sees herself as the victim of the three-year, five-month limbo between the altercation and her final acquittal — because she was "robbed of the rest of the narrative." According to Lacey, Richardson harassed her family and vandalized her house throughout those four months.
Davenport Police records confirm officers were called to Lacey's house three times. The second visit was Feb. 16, 2018, the night after Lacey alleges Richardson showed up and knocked on the doors and windows of her home. The next day Davis found his back windshield shattered.
Lacey said she was met with police indifference and a local legal system ill-equipped to deal with what unfolded. Those are claims Walton disputed.
"The County Attorney's Office is in dire need of training on diversity and cultural awareness, specifically sexism and racism. They sorely need training on domestic violence-related issues to help them better handle cases," Lacey said after the trial. "I hope that no other victim has to endure what I've experienced, having my life and reputation publicly maligned for over three years and re-victimized by the Scott County Attorney."
Latrice Lacey trial
031919-qct-qca-lacey-001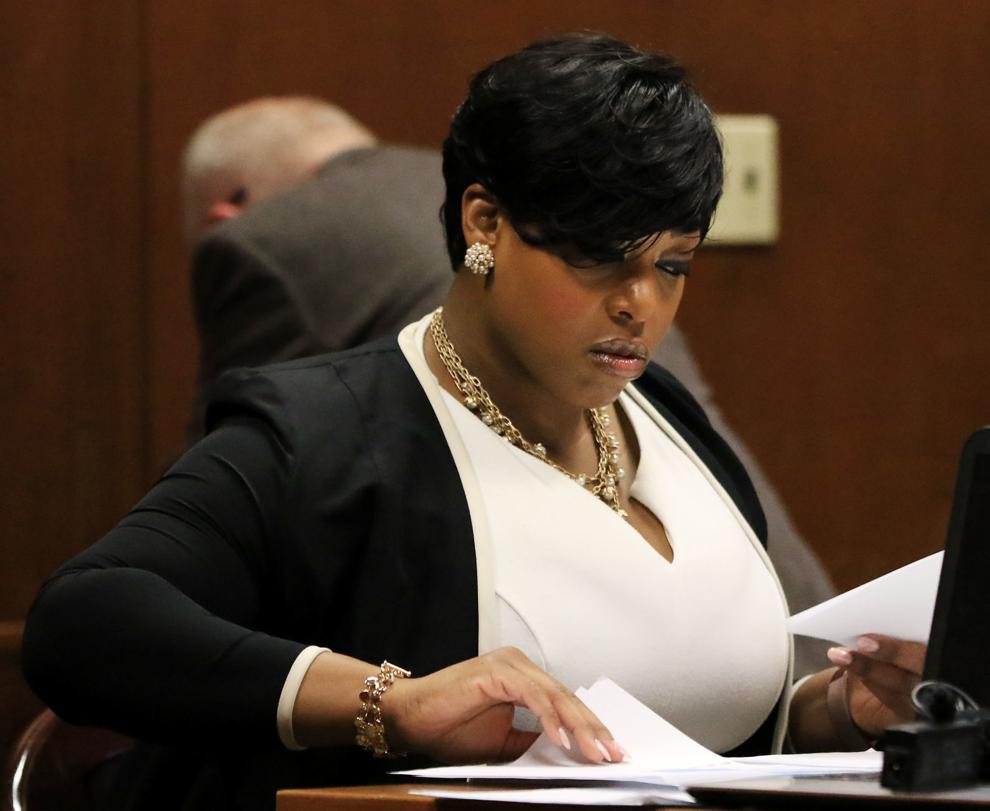 031919-qct-qca-lacey-002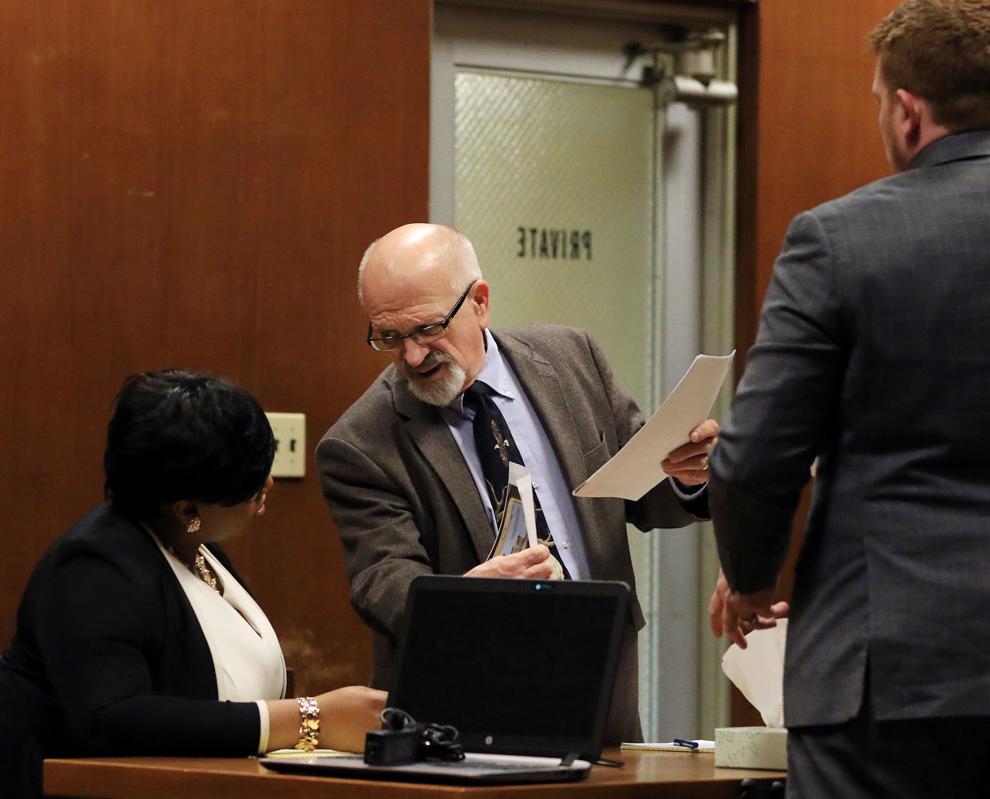 031919-qct-qca-lacey-003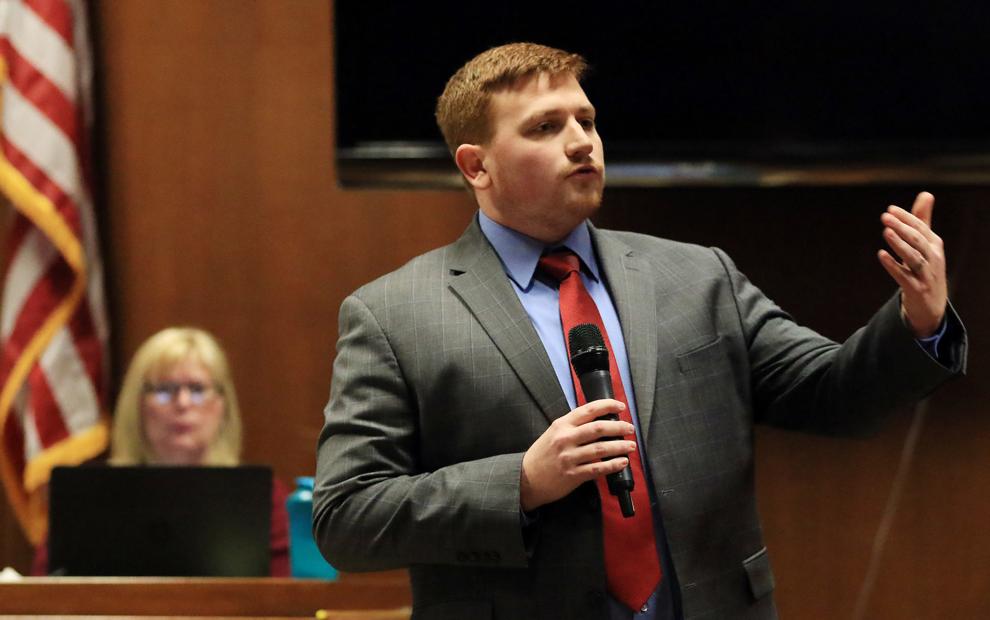 031919-qct-qca-lacey-004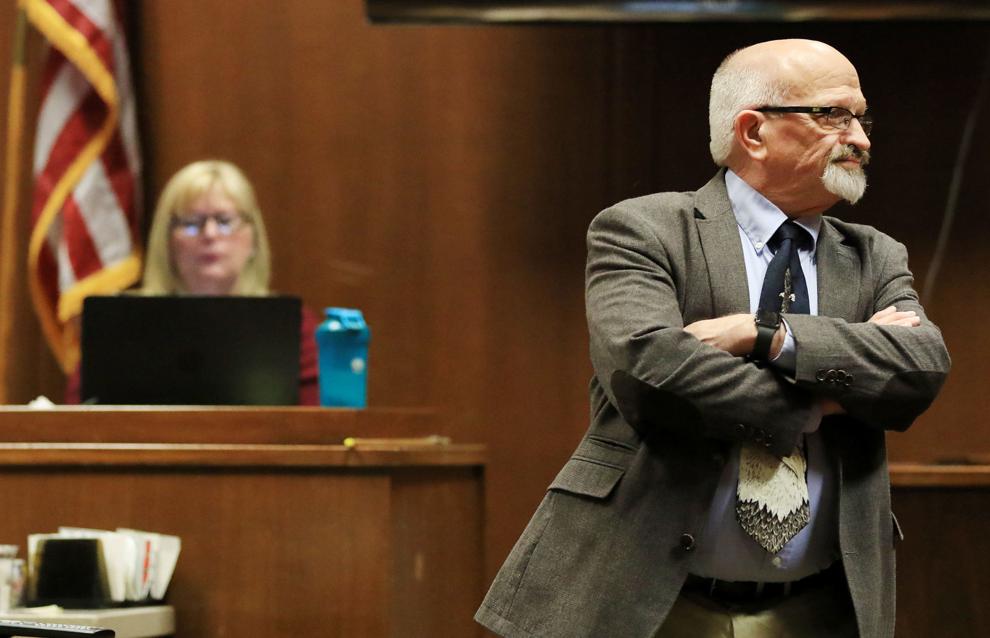 031919-qct-qca-lacey-005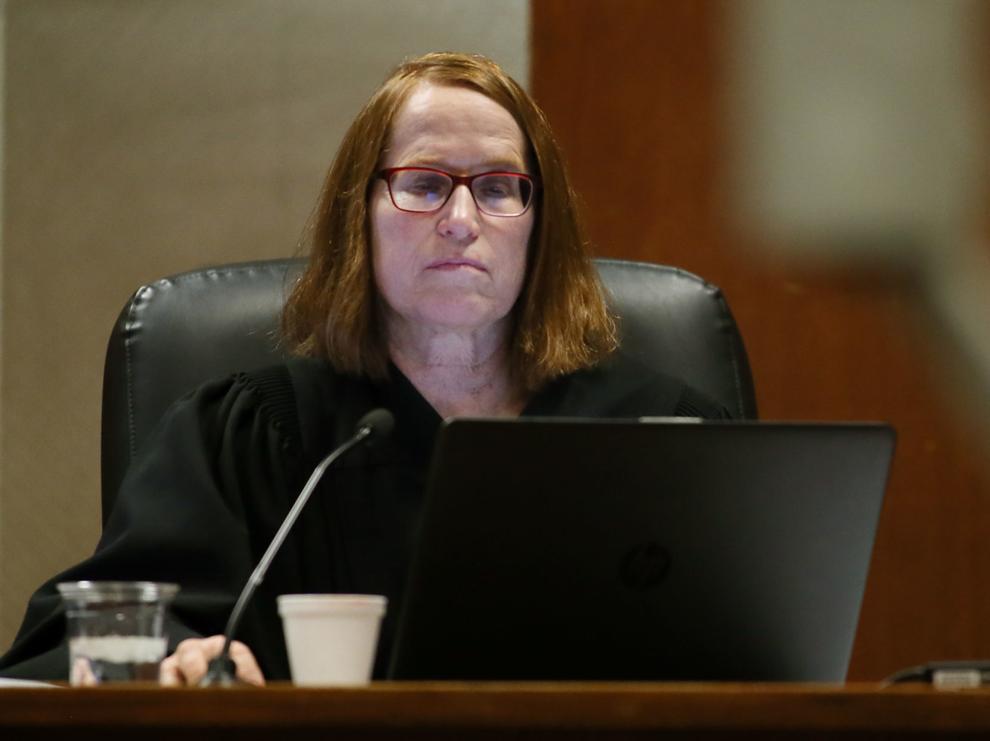 032319-qct-qca-lacey-004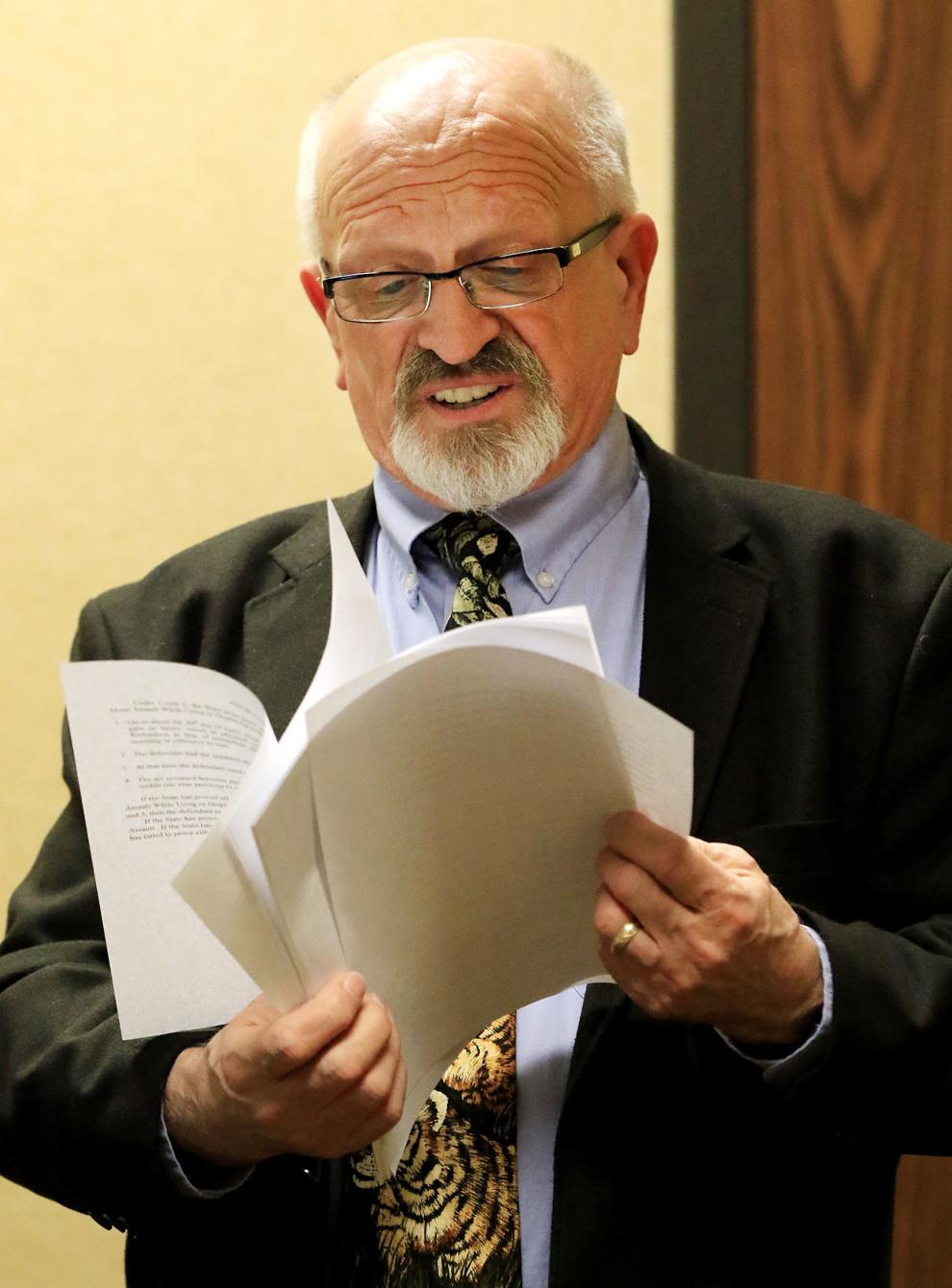 032319-qct-qca-lacey-001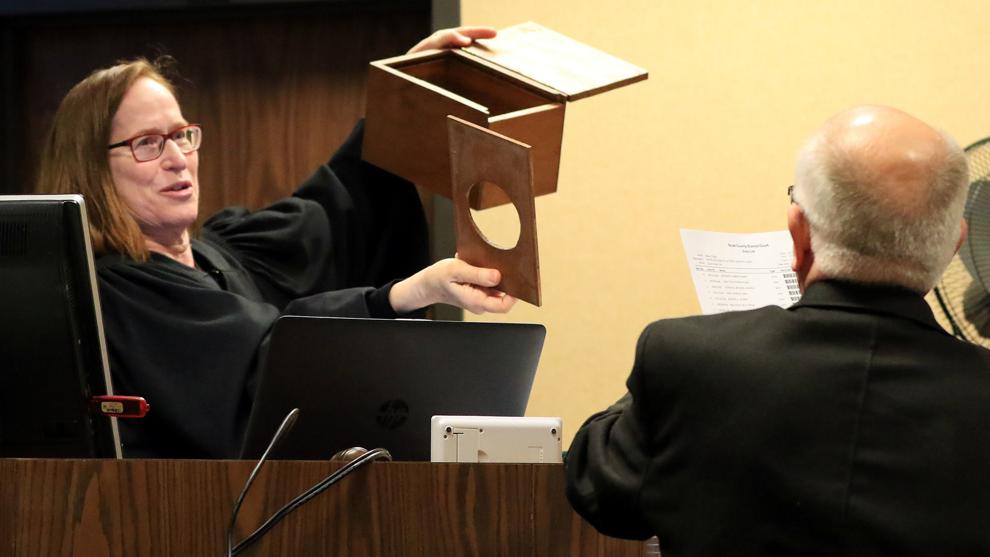 032319-qct-qca-lacey-002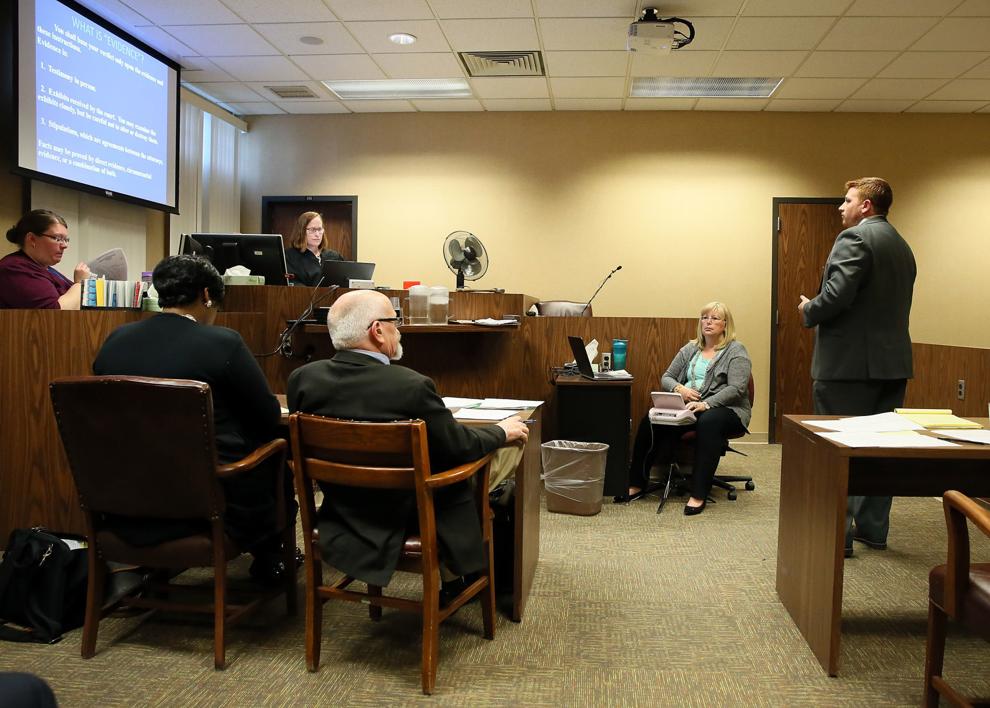 032319-qct-qca-lacey-003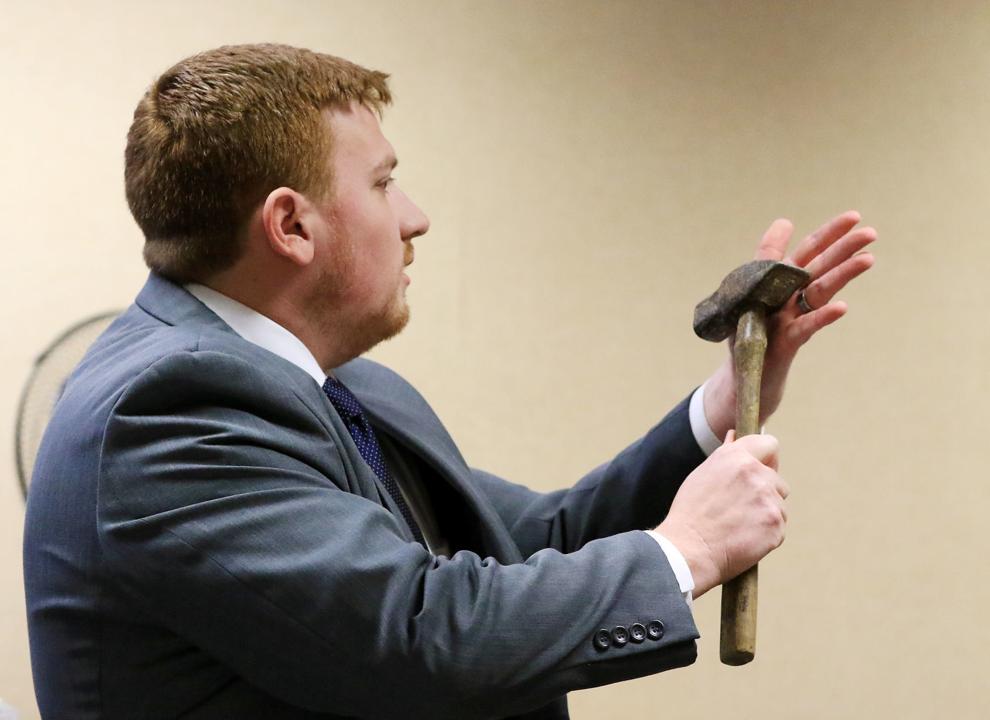 032219-qct-qca-lacey-003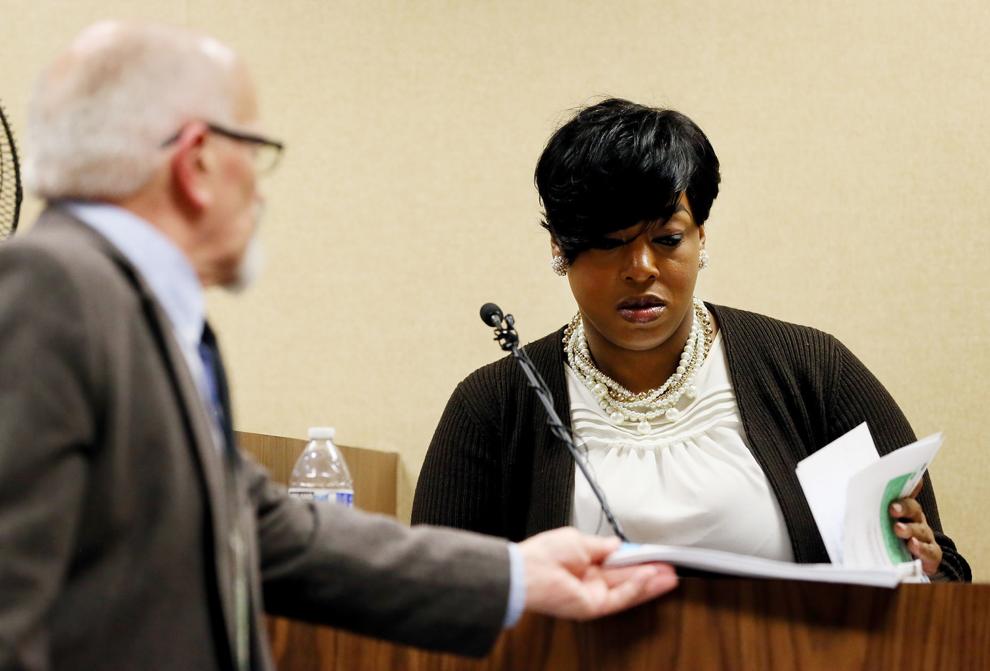 032219-qct-qca-lacey-002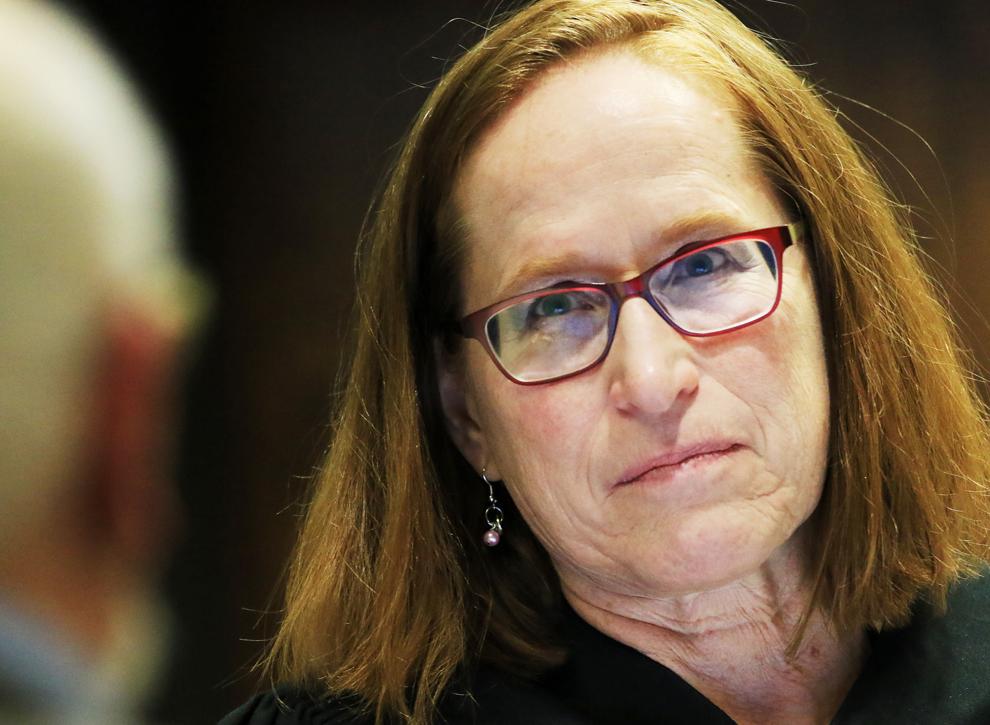 032219-qct-qca-lacey-001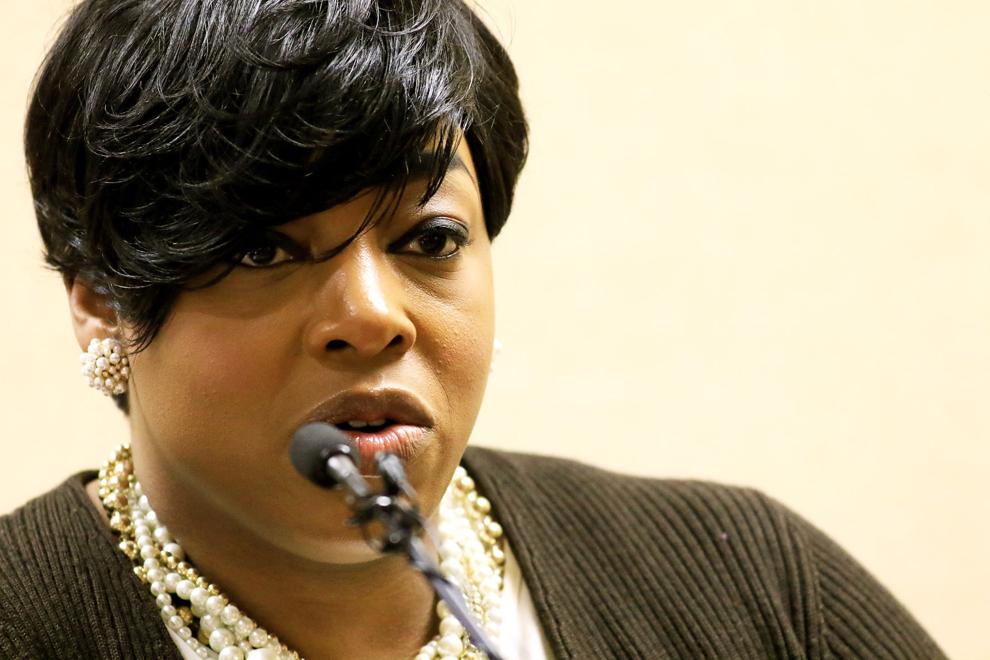 032219-qct-qca-lacey-004