Jaeda Carney, 8, giggled while sitting atop her father's shoulders in the bright Saturday sunshine as the two left the Aldi grocery store at 1702 Brady St. in Davenport. 
She and her dad were among thousands of Quad-Citians who took advantage of the bright but chilly day to run errands, enjoy the outdoors, and take walks with friends, both two- and four-legged, during the COVID-19 pandemic.
Wes Carney, of Davenport, said his family didn't have to change their routine as much as some families did because of the spread of the virus. "We home-school anyway," he said.
They had visited the family farm in central Illinois before coming to Aldi for groceries.
"This was supposed to be a spring break. One of the things that's hard as a home-schooling parent is to remember to go ahead and take breaks.
"My son constantly reminds me, 'Dad, this is spring-break week!' which means he doesn't want to do math," Carney said. "I'm trying to step out of the regular pattern and say, 'Hey this is going to be a special time. Let's do some things that are memorable and not just go about the daily routine.'"
"My wife has cancer, and we always say, 'God is not surprised by cancer,'" Carney said. "He designed our bodies to be able to handle that from the beginning. He's not surprised by the coronavirus either. That doesn't mean it's never fatal and that it's not something to take seriously."
Erica Berger, of Buffalo, also came to Aldi for groceries for her family. Usually, they buy a week's worth of groceries at a time, and they bought a little extra Saturday, she said.
She's not yet nervous about the spread of COVID-19, she said. She, her husband and three children are enjoying spending time together and watching movies. Her son is playing video games.
Greg Miller and his dog, Gracie, along with Teresa Smith and her dog, Layla, enjoyed a brisk outing Saturday in the Crow Creek Dog Park, 4800 Devils Glen Road, Bettendorf.
"It's all about the dogs," Smith said.
"They need the exercise," Miller said. "They go crazy if you don't (exercise them)." 
He said he has been reading books at home, and Smith said she has watched a lot of movies and enjoyed some wine.
"What's going to happen is going to happen. If you catch it, you catch it," Miller said.
Some people were strolling through Longview Park, Rock Island, just a few hours before the entire state was scheduled to go into "shelter-in-place" mode at 5 p.m. Saturday. Illinois Gov. J.B. Pritzker issued an executive order Friday calling on people to stay at home as much as possible until April 7.
Phyllis Zullo, Rock Island, said she was enjoying the fresh air and "just loving the day." Sue Austin, also of Rock Island, said she and Zullo have been good friends for years and years.
"All our government officials, I know they're looking out for our welfare," Zullo said. "We can see what happened in Italy. I'm not saying it was their fault. Our president, he's trying to do this for the welfare of his people. And the same with our governor.
"I know it may seem extreme to some," she said. "If we end up not having it in this area, we'll know it's paid off."
Zullo, a radiology tech who works for UnityPoint Health-Trinity, said her routine hasn't changed at all. "We wear gowns and masks all the time."
Austin, who works in radiation therapy at Trinity, said it's a good reminder about hygiene.
"If you have a fever, stay at home if you're sick," she said.
Illinois residents still can visit grocery stores and pharmacies, walk outdoors, and put gas in their vehicles.
Meanwhile, back in Davenport, the cold didn't keep people from craving ice cream. Chad Lenning, manager of Whitey's, 1230 W. Locust St., was prepared for Saturday customers.
"Currently, what we're doing is we're operating as a dine-out only," he said. "We're asking customers to enter one set of doors, and exit another set of doors.
"We're also trying to enforce social spacing, so we have six-foot intervals (between customers). We're not allowing any more than 10 in here," he said. "So don't be offended if we ask you to wait outside to come in. It's nothing personal. We're just trying to do business within the guidelines."
Mickey Sisk, of Davenport, who left with three vanilla shakes, was among the earlier visitors Saturday.
"It's ... different," said Sisk, who just retired from Arconic. He said he was going to visit his mother, Pat Sisk. He and his siblings care for her.
"The way things are going now, I'm a little nervous," he said.
Photos: Quad-Citians react to Illinois shut down
032220-qc-nws-mots-011
032220-qc-nws-mots-026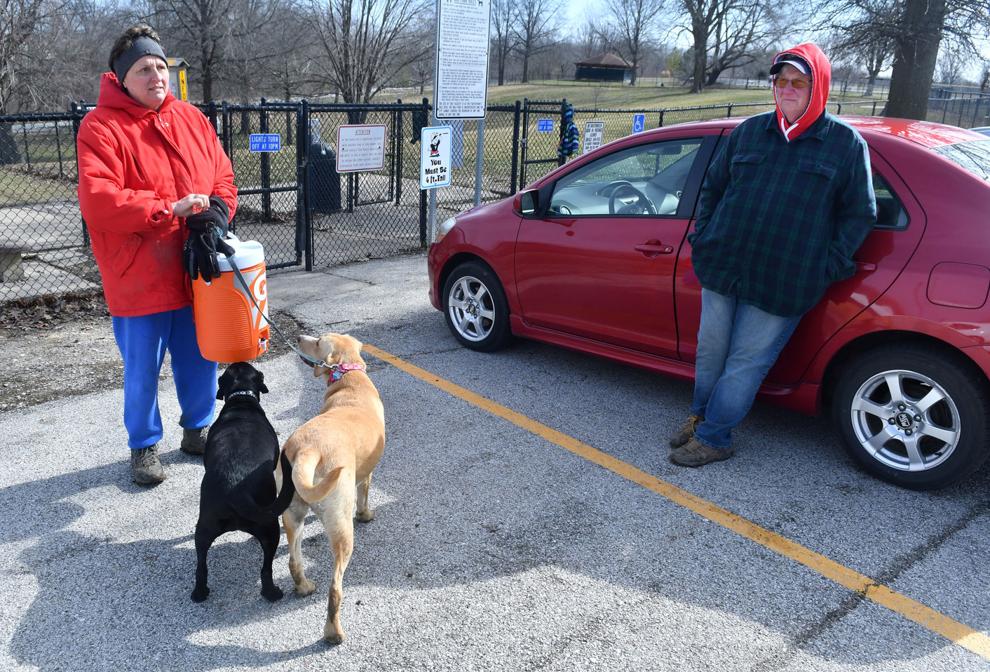 032220-qc-nws-mots-080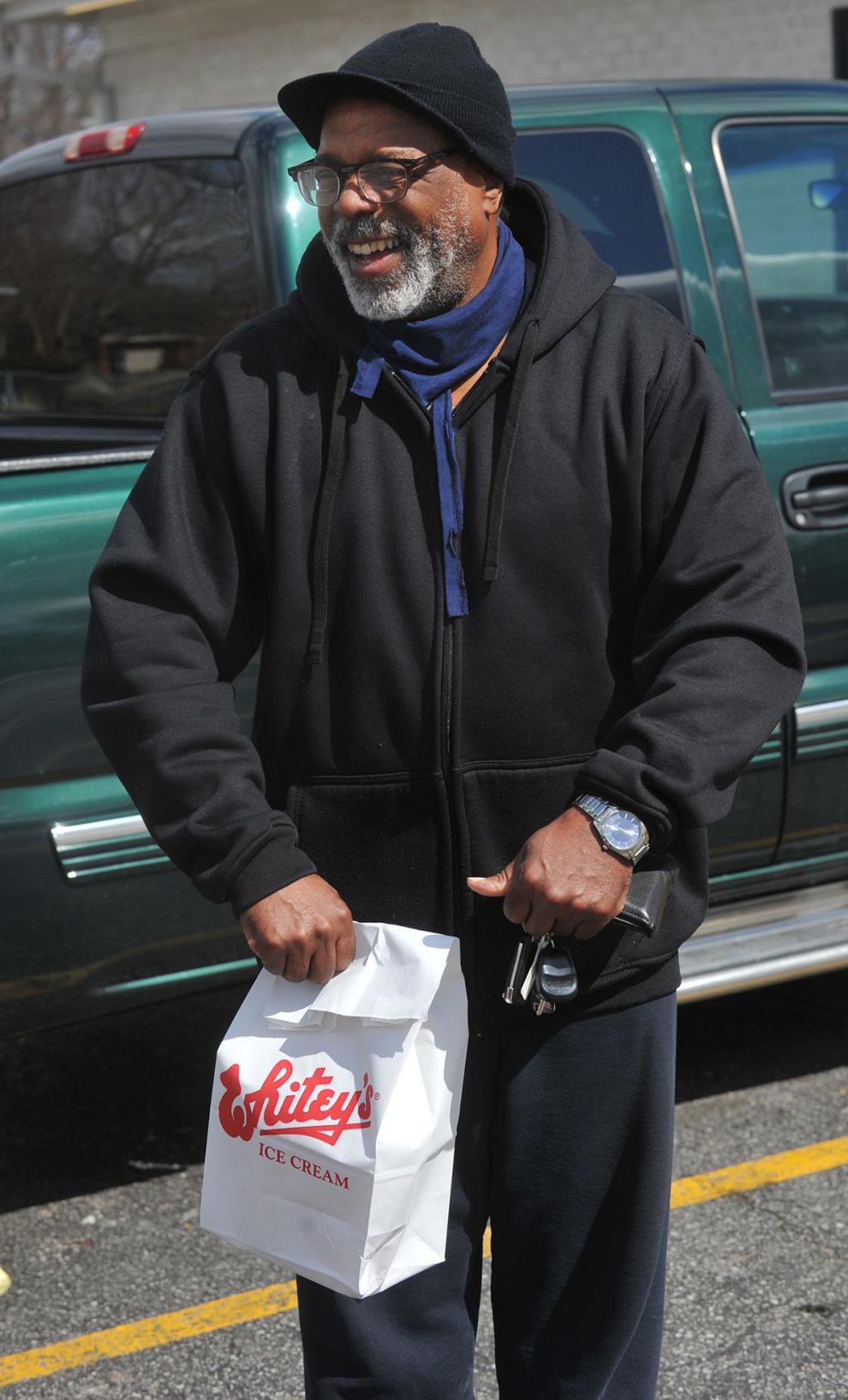 032220-qc-nws-mots-058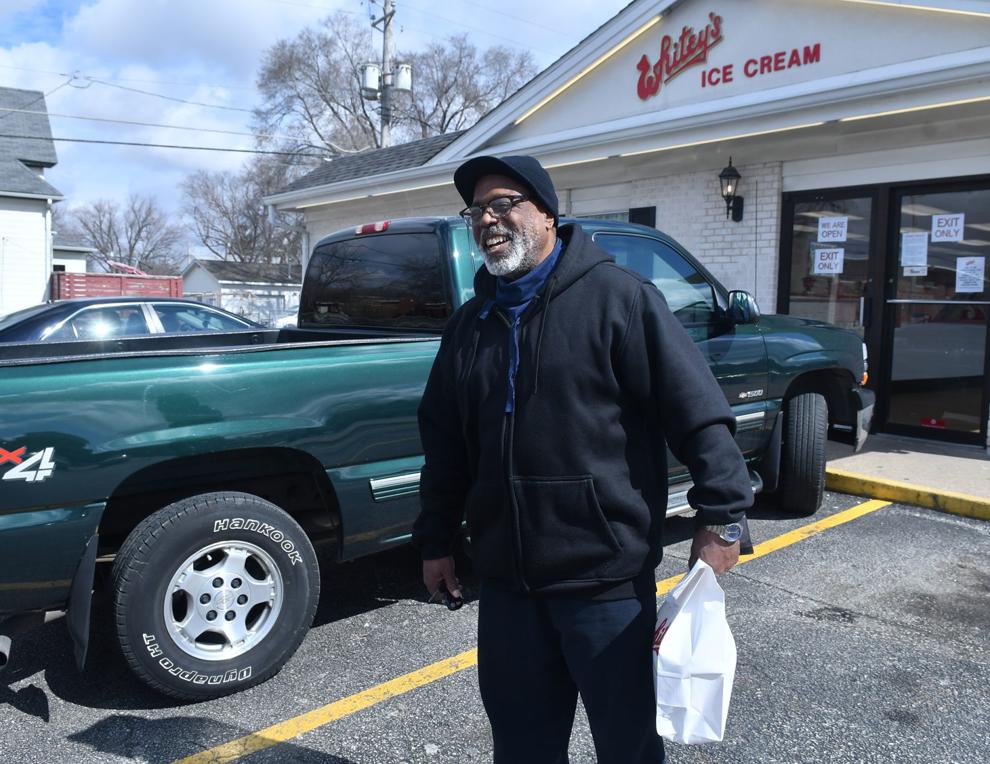 032220-qc-nws-mots-036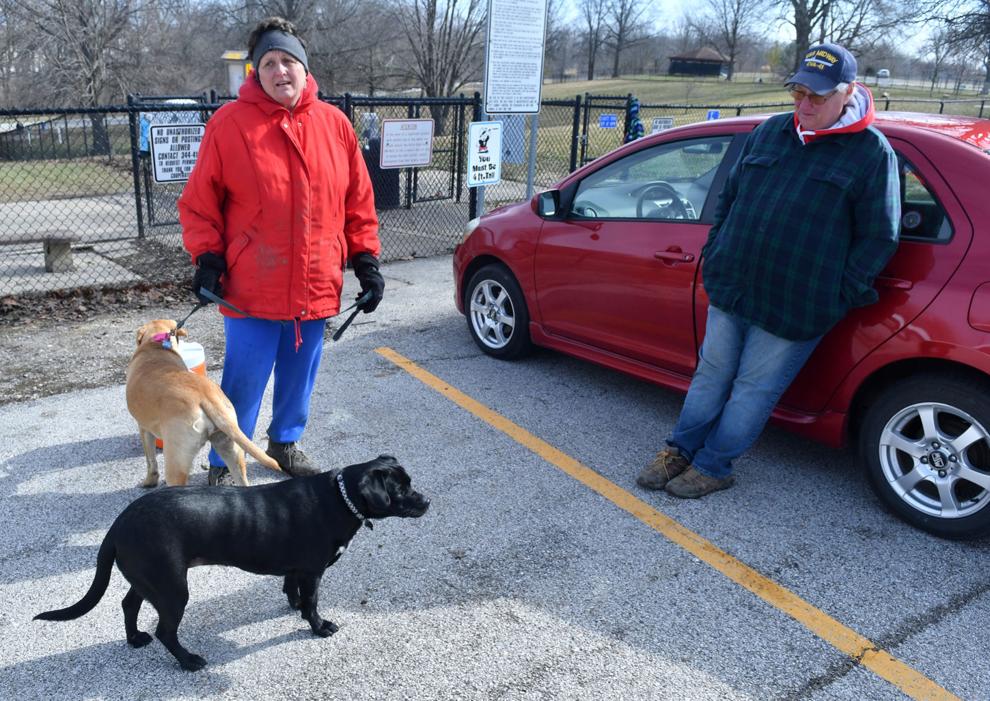 032220-qc-nws-mots-066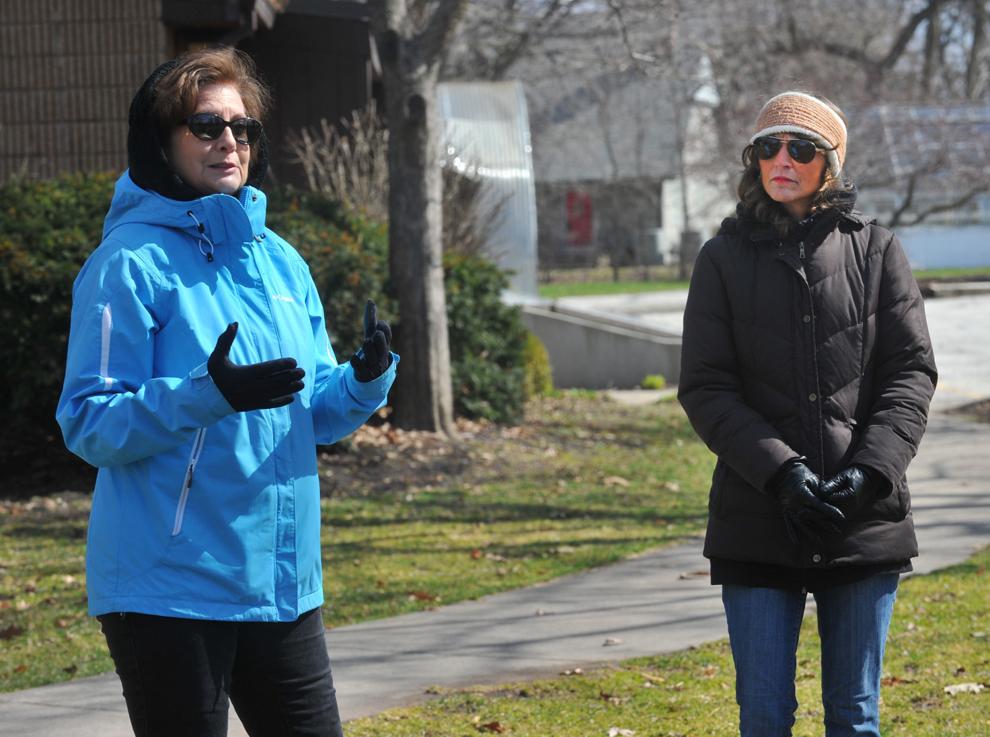 032220-qc-nws-mots-032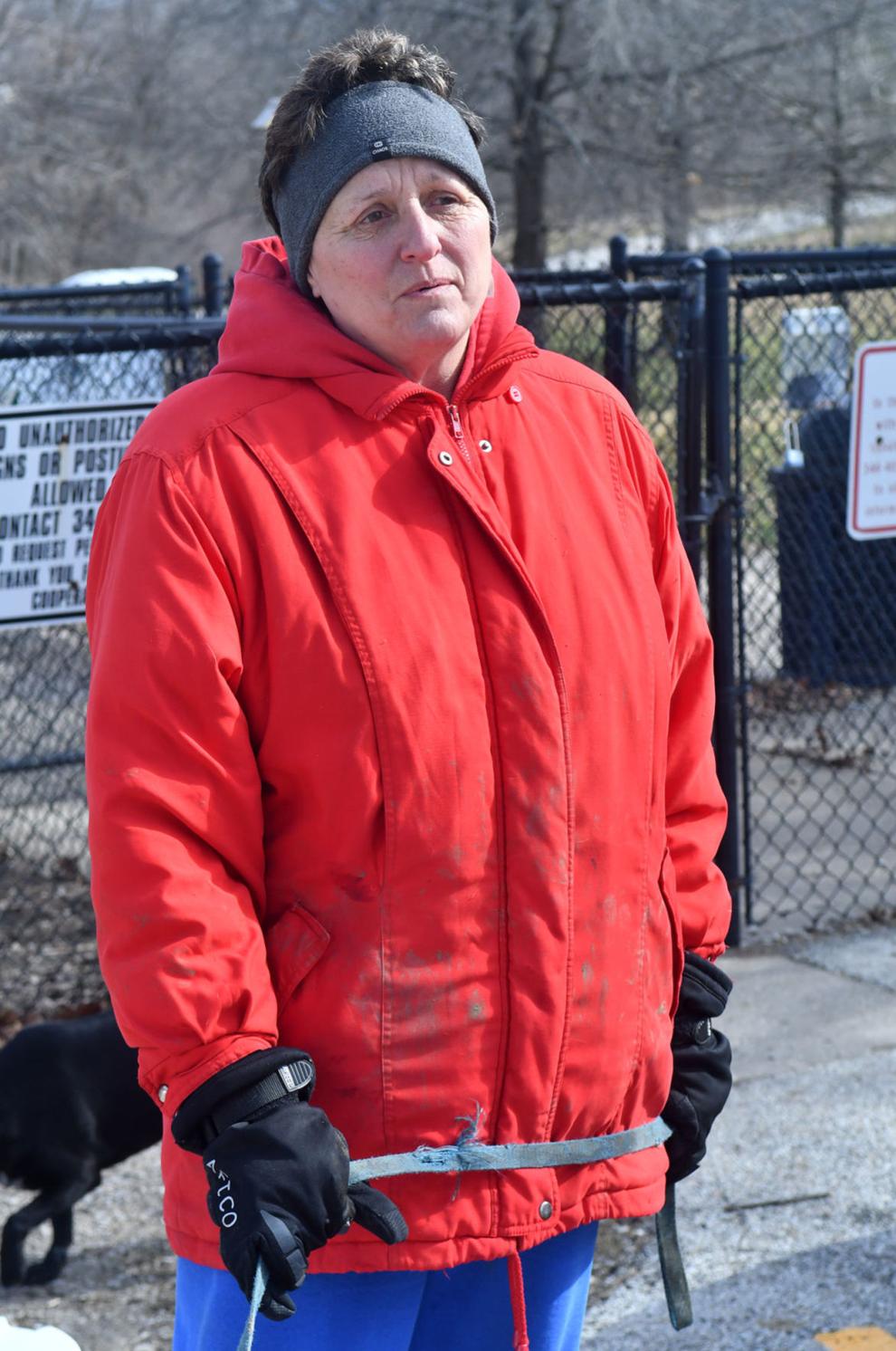 032220-qc-nws-mots-030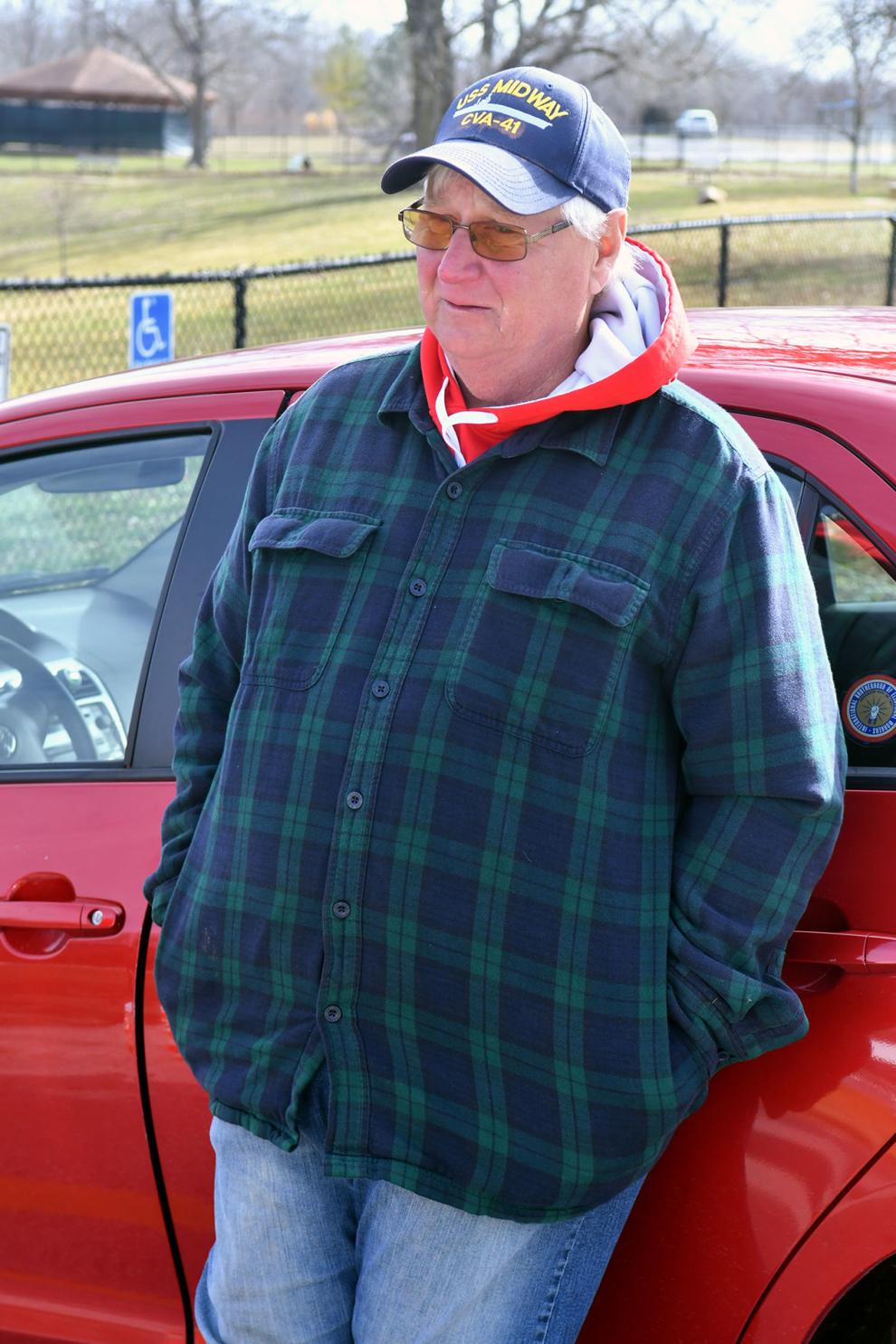 032220-qc-nws-mots-055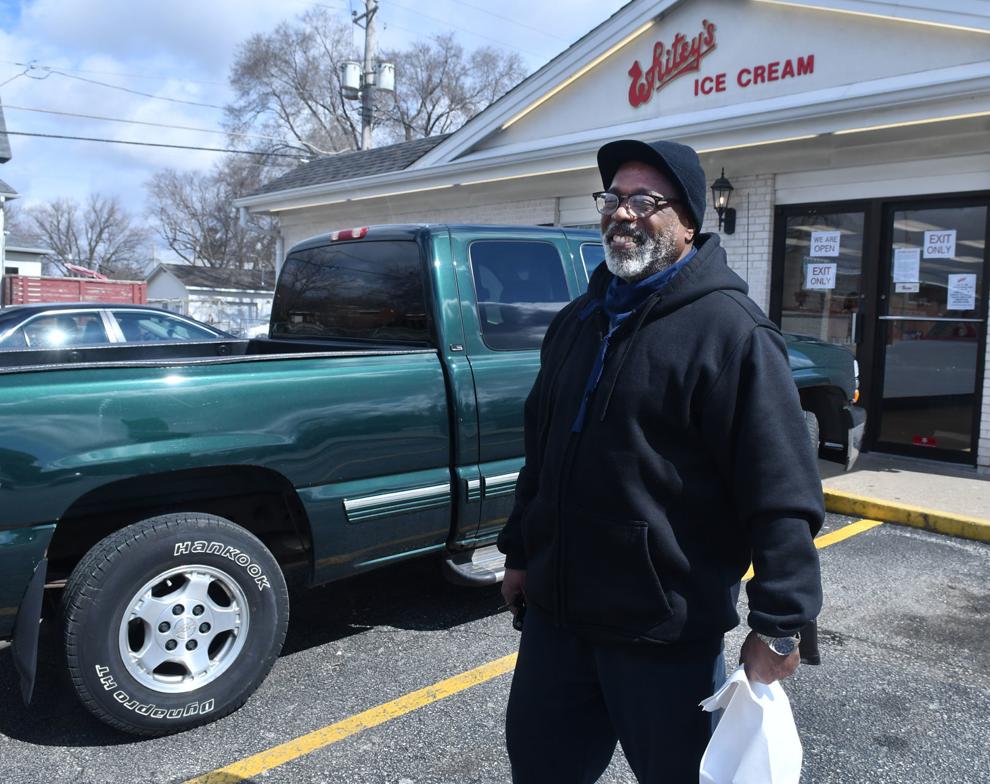 032220-qc-nws-mots-074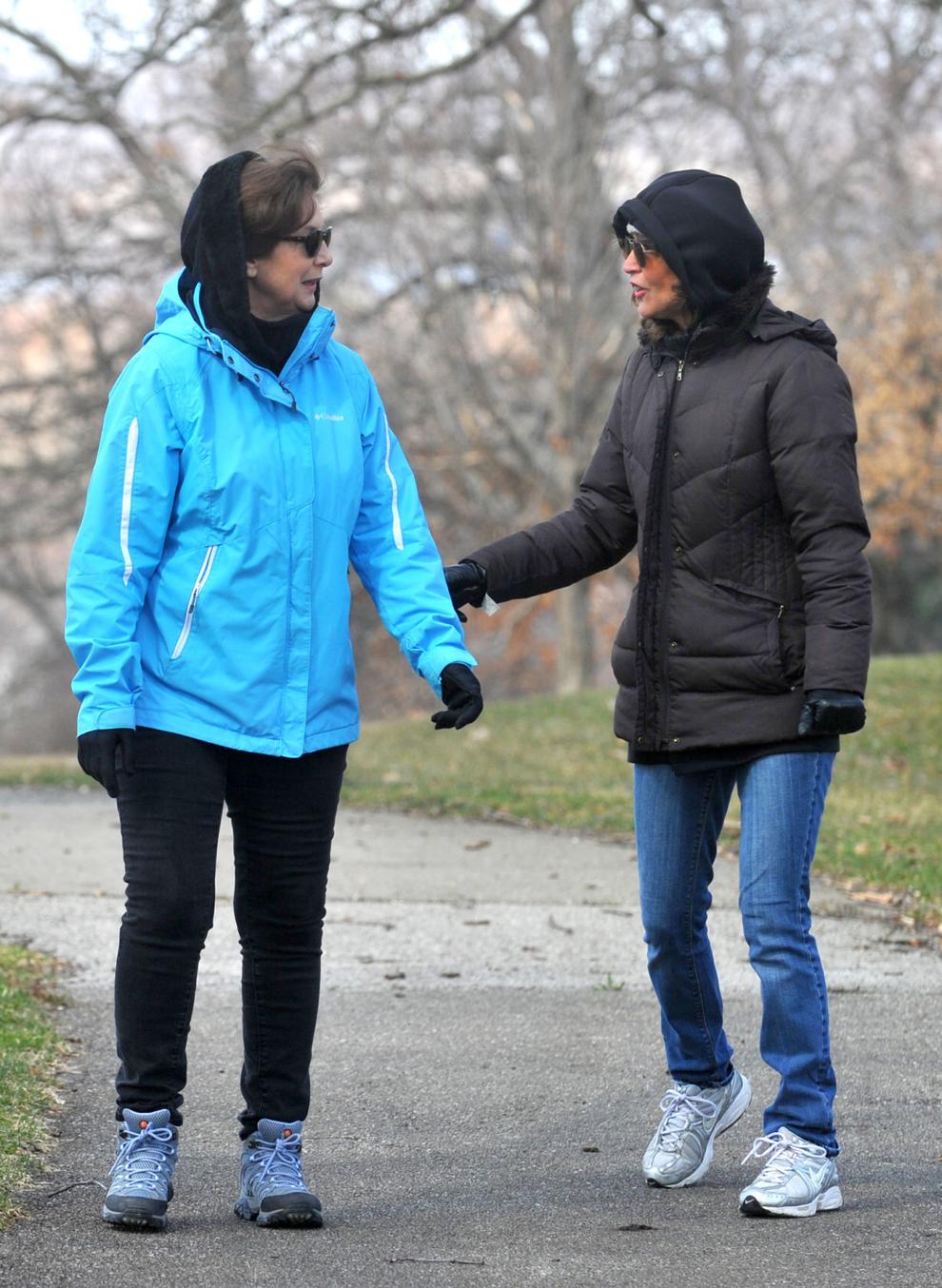 032220-qc-nws-mots-021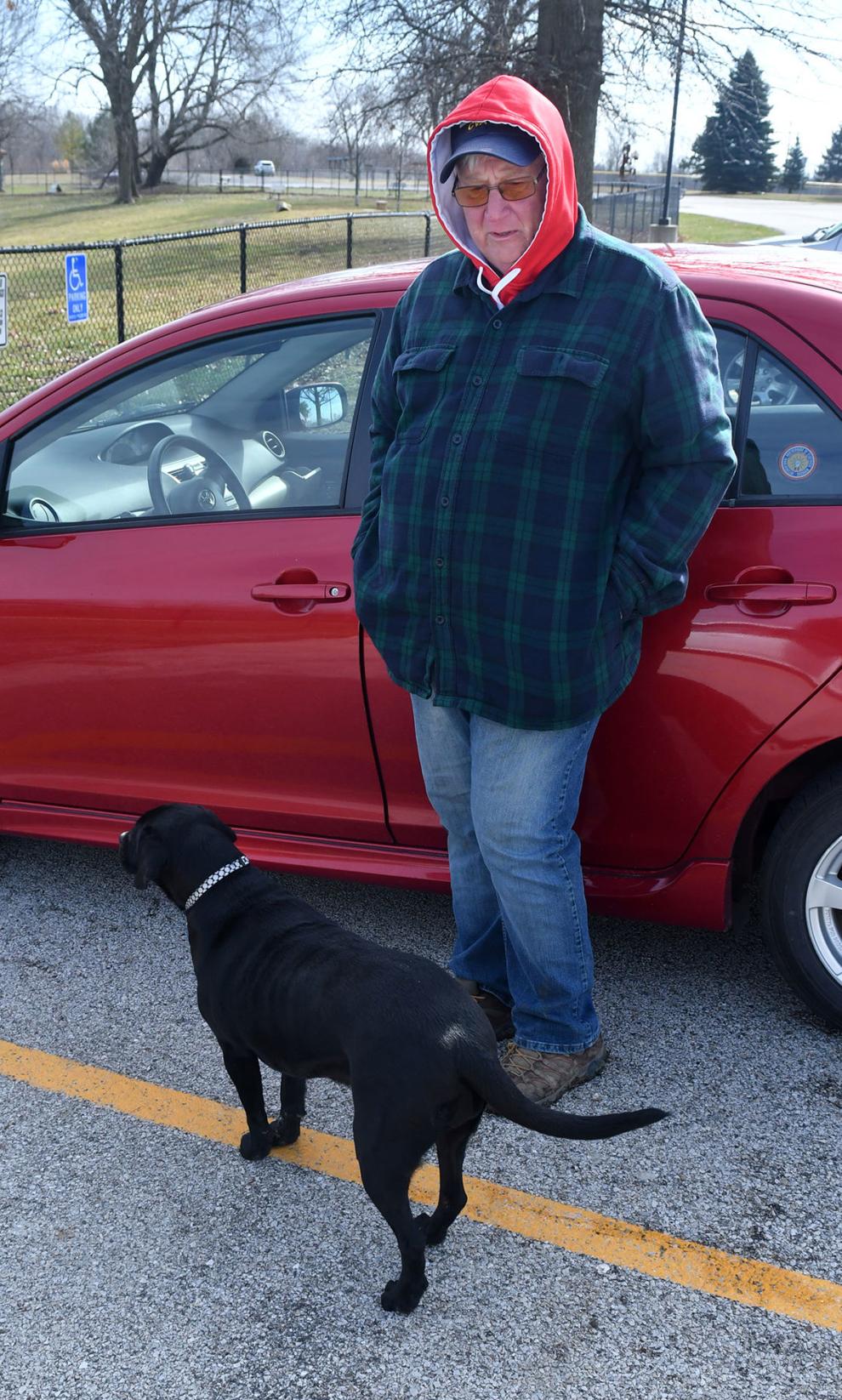 032220-qc-nws-mots-048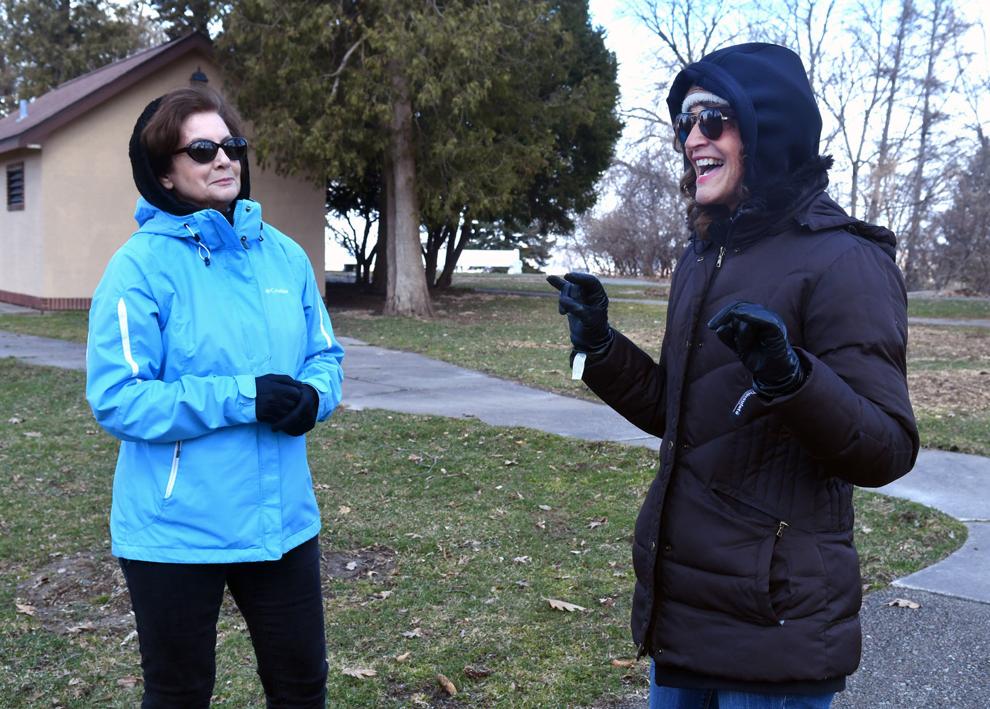 032220-qc-nws-mots-061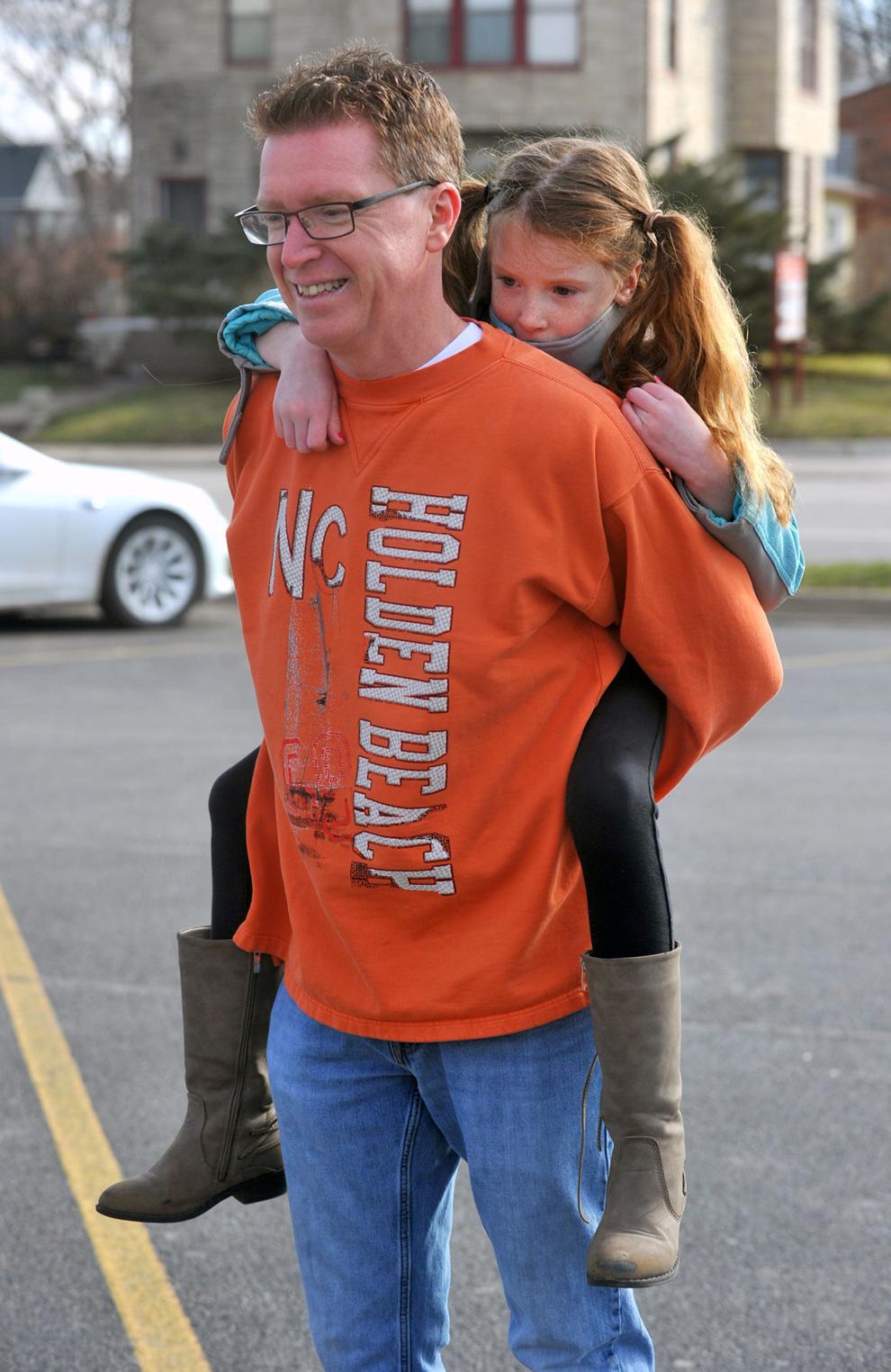 032220-qc-nws-mots-017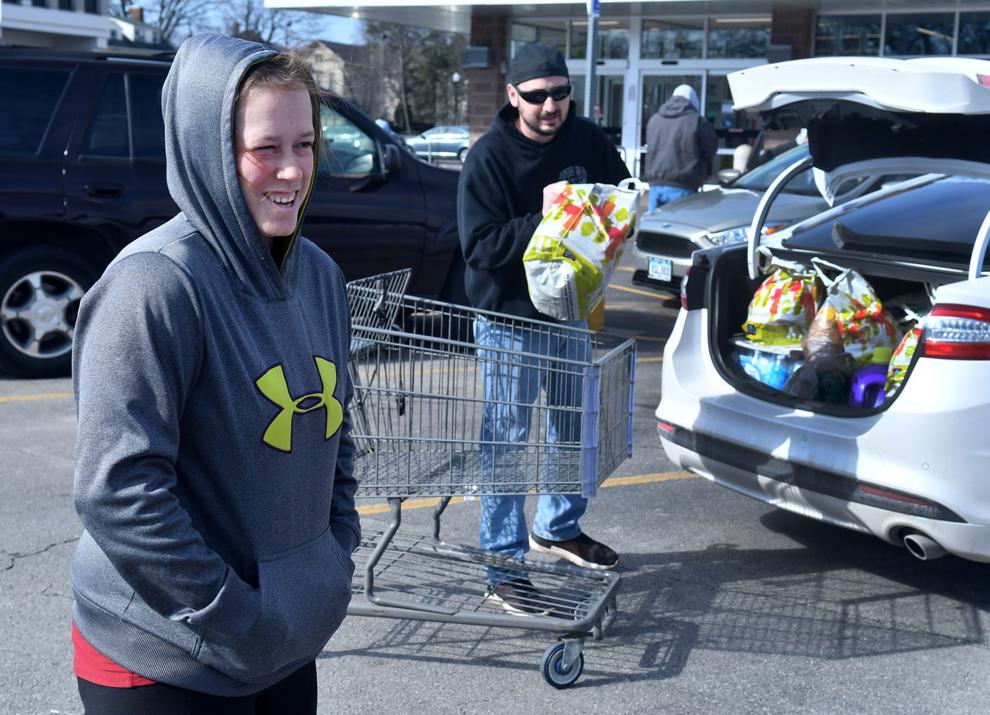 032220-qc-nws-mots-006