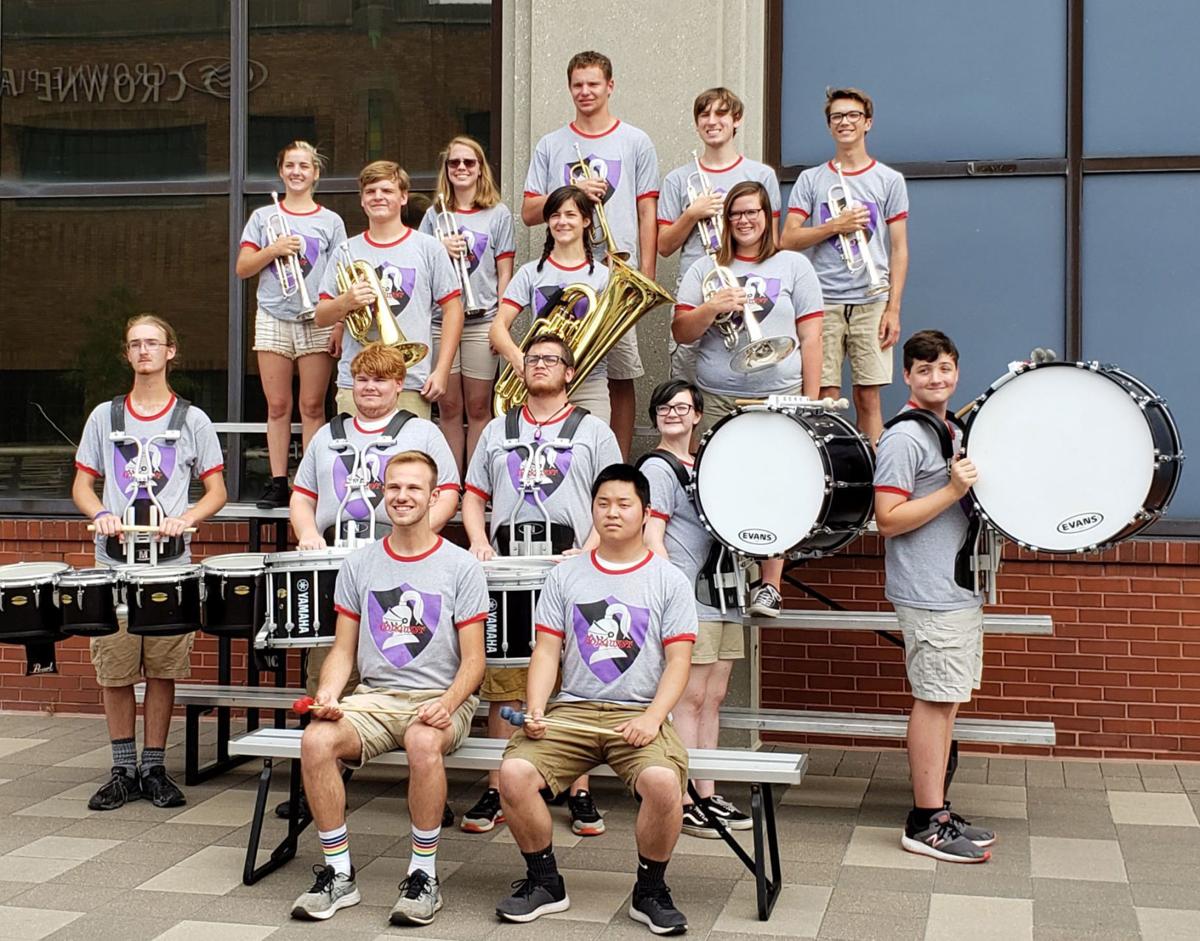 GENESEO — They may be the new kids on the block, but Conquest Drum and Bugle Corps is hanging tough and capturing honors.
The corps was awarded a silver rating earlier this month at the SoundSport International Music Festival in Indianapolis.
SoundSport is a program of Drum Corps International, designed to provide a world-class stage to groups for a less-time-intensive and more-affordable option to the traditional drum corps.
Conquest, under the direction of Joe Angelo of Geneseo, was formed one year ago in the tradition of the former Geneseo Knights Drum and Bugle Corps, which existed from 1966 to 1995.
While SoundSport teams are open to any age and instrumentation, Conquest Drum and Bugle Corps is following the custom of including only percussion, brass and color guard and limiting the age of participants from 14 to 21.
For the 2019 season, there were 15 young adults from throughout Illinois and the Iowa Quad-Cities.
Jan LaRoche, East Moline, a parent of two Conquest members, said the Corps performed at several events during its inaugural year, culminating at the SoundSport Festival.
Teams competing at SoundSport are given a rating of gold, silver or bronze and LaRoche said for Conquest to receive the silver rating in its first year "is a remarkable achievement."
Angelo founded Conquest to honor the tradition and legacy of the former Kewanee Black Knights Corps, which later became Knights Drum and Bugle Corps.
"Our corps also wants to begin a new era," he said. "We also see ourselves as an important supplement to the thriving marching arts community we have among the schools in the Q-C area."
Angelo said it was possible to keep expenses low, "which means we are providing a cheaper drum corps experience than other corps regionally.
"The next closest corps is in Rockford, and a person will be spending thousands of dollars for one competitive season. Our dues were $200 this past summer and included a parade, Quad Cities River Bandits game, a special T-shirt (which doubled as a uniform) and a trip to two Drum Corps International (DCI) shows, including DCI World Championship in Indianapolis. We call it 'drum corps life'."
Angelo believes drum corps provide an exceptional music performance opportunity for young area musicians.
"As we continue to grow, we want to represent the Quad-Cities with high quality and highly competitive performances," he said. "The students are working with top-notch local teachers with years of music teaching and drum corps experience. Plus, these students are getting to network with area students outside of their school and are getting to make new friends."
Looking ahead to the 2020 season, the director said more performances will be scheduled around the Quad-City area including participating in local parades and festivals.
"We may also build in a mini-tour to some destination in order to perform either an exhibition at a DCI show or attend another regional SoundSport competition," he said. "We fully intend to go back to Indianapolis for the SoundSport International Music and Food Festival to cap our 2020 summer season."
He plans to begin recruiting in the area within the next year and is interested in visiting area schools and working with local band teachers in recruiting corps members.
"Donations and volunteers are always welcome," Angelo said. "Just contact us on Facebook or on our website."
Get local news delivered to your inbox!
Subscribe to our Daily Headlines newsletter.