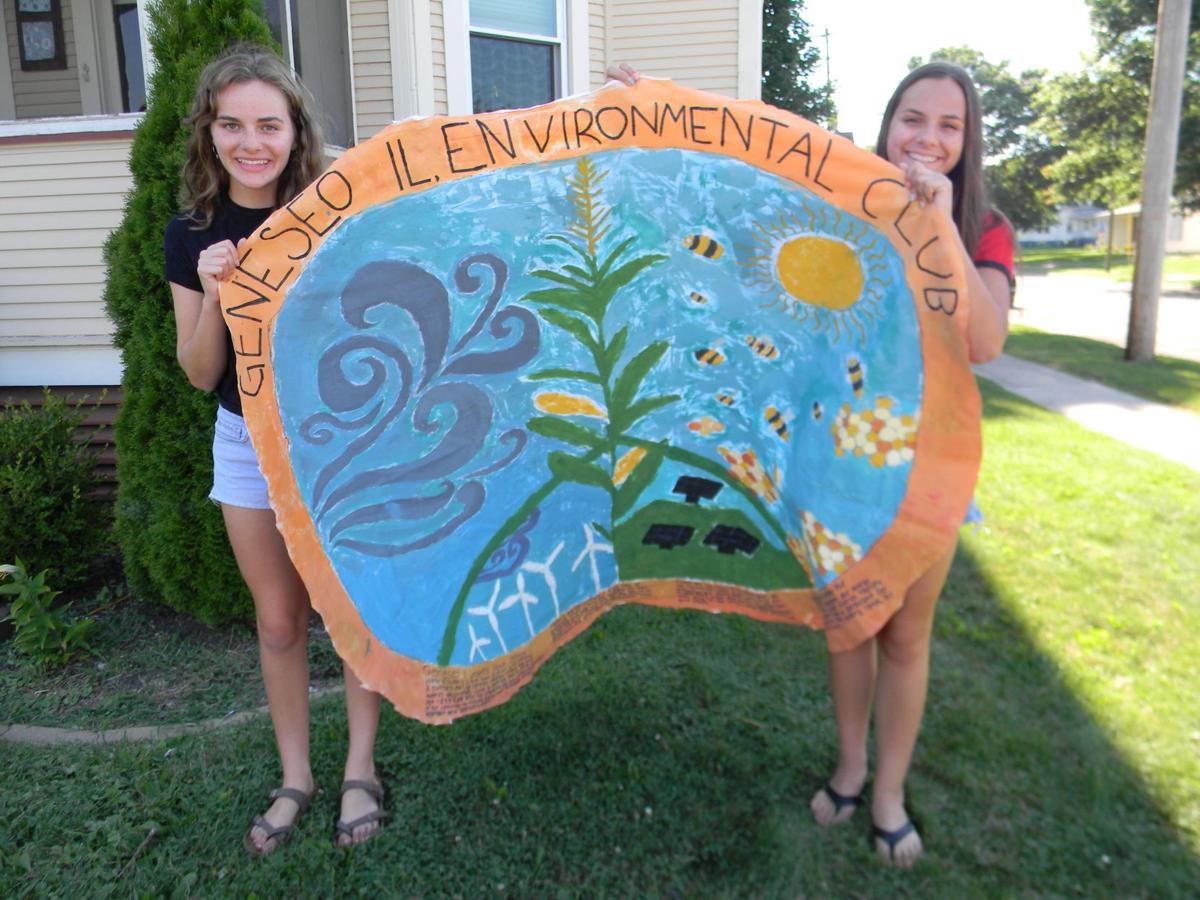 GENESEO — A local march is planned July 21 in Geneseo connected to the Zero Hour Climate March in Washington, D.C.
The youth-led national event is a call for climate change action designed to get youth talking about climate and environmental justice, according to the Zero Hour March website.
The Geneseo event, organized by Elizabeth Yost, is scheduled for 10 a.m. with a march around Geneseo City Park and speakers Josie Ironshield, co-founder of the Sage Sisters of Solidarity; twin sisters Elizabeth and Emily Yost; and their sister, Olivia, who will turn 8 the day of the march.
Elizabeth Yost said her interest in environmental causes was sparked when her family lived in the Pittsburgh area where there was a lot of natural-gas drilling. In 2010, Pittsburgh became the first city in Pennsylvania to ban natural-gas drilling within the city limits.
The Yost family moved from Geneseo to Pennsylvania in 2010 and returned three years ago.
"The effects of that industry on health taught me to be more compassionate," Elizabeth said. "It really changed our whole family and how we see taking care of the earth, and how we see environmentalism, and how it goes together with taking care of people's health."
She said fracking was cited as the cause of cancer in children of her mother's friends and lung-related issues by others. Emily Yost said the girls lobbied with their mom.
"Our parents were both involved," Elizabeth said. "We did what we could and ended up learning a lot about it."
As freshmen at Geneseo High School, the twins organized the Geneseo Environmental Club this past school year. They have set a club goal to work on a composting system for the high school in the next three years.
"It would be really cool to get something like that started," Elizabeth said.
The club created a parachute for a Mother Earth project that will be sent to the Zero Hour March in Washington, D.C. In addition to local wind- and solar-energy efforts, the parachute also notes Henry County's 40-plus beekeepers.
Elizabeth Yost said she saw a positive attitude toward the environment among youth.
"Most people hope that we can make it better for future generations," she said. "Our goals are, whether people come to the march or not, to take action on climate change."
"Our goals are, whether people
come to the march or not, to take action on climate change." Elizabeth Yost
"Our goals are, whether people come to the march or not, to take action on climate change." — Elizabeth Yost