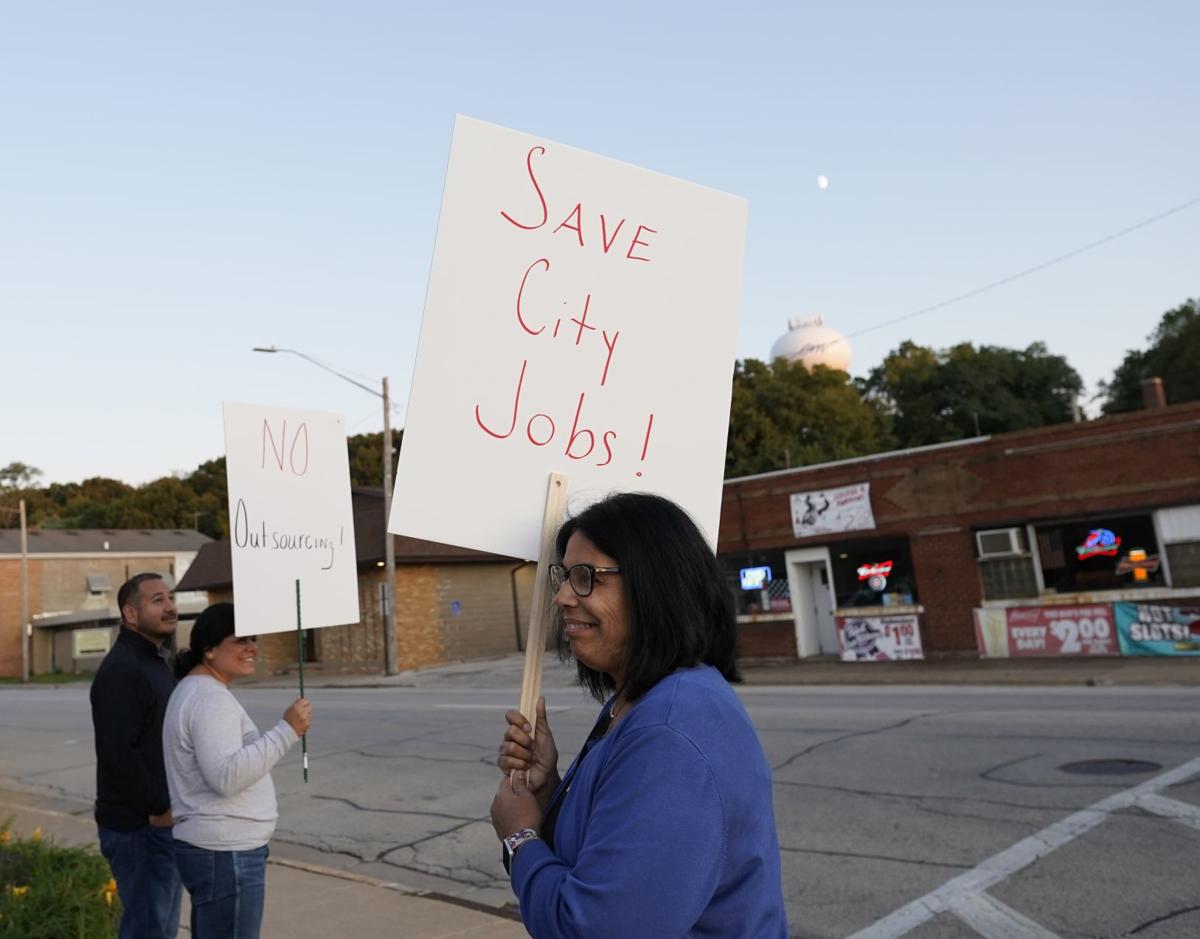 EAST MOLINE — Despite protests, the East Moline City Council voted Monday night to outsource the city's IT services to a private contractor.
The decision will save the city about $250,000 over 5 years, said Mayor Reggie Freeman.
It is expected to also cost one longtime city employee her job.
Before the council meeting, friends and relatives of city IT Director Marlene Dyer picketed outside City Hall, urging council members to reject the contract.
Their signs read "No Outsourcing!", "Save City Jobs!" and "No to Outsourcing."
Later, in a speech before the council, Dyer defended her role and implored the city to save it.
"An East Moline resident qualified for a free internship, and she worked for the IT department for months and then moved onto the health department," Dyer said. "This is what in-house IT does: we help East Moline residents.
"There is no other city — Moline, Rock Island, Davenport, Bettendorf — that would outsource IT," Dyer added. "IT is too critical to all departments."
Council voted 5-2 in favor of the contract with Platinum Information Services, Inc., an IT company based in Hampton. Jose Rico (7th Ward) and Larry Toppert (1st Ward) voted against it.
"I just wish [Dyer] had come forward with this earlier," Rico said in a post-vote interview, echoing other city leaders who said they had only heard about Dyer's situation moments before the vote. "I wanted to do my part to stop outsourcing."
After the vote, a disappointed Dyer said that she had thought the council would table the contract, at a minimum.
"I feel pretty defeated," said Dyer, who has worked for the city for almost 11 years.
In another matter, the council heard a report from Public Works that the floodgates are closed because of the rising Mississippi River but that the pumps are functioning without problem.
Get local news delivered to your inbox!
Subscribe to our Daily Headlines newsletter.