With social security benefits now expected to be payable in full only until 2035, Democratic Presidential hopeful Julian Castro said it's imperative that new sources of revenue are found, and that includes welcoming young immigrants into a workforce to keep it vibrant.
Castro, the former Mayor of San Antonio and the Secretary of Housing and Urban Development in the Obama Administration, spoke Friday as part of a forum series, "Leading the Nation – Iowa 2020" that gives Quad-City residents a chance to hear from and interact with the candidates. The forum was held at the Rogalski Center at St. Ambrose University, Davenport. The event drew about 60 people and was sponsored by The Quad-City Times, St. Ambrose University and the Quad-City Chamber of Commerce.
Castro answered questions from a three-person panel of journalists that included Quad-City Times Editorial Page editor Ed Tibbetts, Times reporter Graham Ambrose, and St. Ambrose University student journalist Ryan Sandness. Castro also answered questions from the audience.
Sandness asked Castro about the state of social security and what ideas he had to fund it.
There is enough money for benefits to be payable in full on a timely basis until 2035. 
Castro said the cap on the payroll tax, or the maximum amount of income that is taxable for social security, needs to be increased. For 2018, the maximum income was $128,400. In 2019, that will rise to $132,900.
"We also need to consider, as we rework our tax code, to garner other sources of revenue, especially from the people at the very top," Castro said.
The problem, he said, is that Baby Boomers, a huge sector of the population, are turning 65 and drawing on social security. "At the same time last year, we had the lowest birth rate in 20-something years. And even though unemployment is low, we've had a lot of people leave the workforce,"
Those who leave the workforce are not counted in employment calculations.
Other countries, such as Japan, are grappling with the same issue, Castro said. What it will take is a young, vibrant workforce to help infuse money into social security.
"Part of the answer here in America is to make sure that we have job opportunities for Americans," he said. "But we also need immigrants with their hard work ethic and entrepreneurial spirit to infuse that vibrant workforce."
You have free articles remaining.
Pat Peacock, of Davenport, an Army veteran, asked Castro what would make him a good Commander-in-Chief. Castro, 45, said being a good commander does not just come with experience — it is also having good judgment.
Castro said he thinks that in his time in the political arena he has demonstrated good judgment. "And, of being willing to admit I've made mistakes, too. I also have a track record of assembling a strong teams because I know that we've had a number of presidents whether they are Democrat or Republican whether we're talking about Barack Obama or Ronald Reagan who did not have combat experience or did not have military experience, but they knew enough and had good judgement to listen to people who could help guide their decisions."
Castro said he has a history of assembling strong teams and surrounding himself with people who have experiences that would guide his decisions.
Dennis Wandera, a native of Uganda told Castro that the United States has a history of democracy and championing human rights here, but the United States has long supported the tyrants who have ruled his country and other African nations.
Castro said he understands, but that just means the U.S. has to work harder with those other countries in Africa, Latin America and even Saudi Arabia, to have relationships that move those countries into "embracing freedom, democracy and opportunity for everyone."
"You guys don't want anyone interfering in your elections, but you are interfering in our elections," Wandera said after the forum.
Wandera said that last year John Kerry was in Kenya overseeing an election that he said was free and fair. Three months later, that election was nullified.
The Obama administration removed some financial support for Uganda when that country did not approve of same-sex marriage, Wandera said. "The Obama administration called it an abuse of human rights. But the U.S. still gave military aid to Uganda and that military aid was used to abuse human rights."
Joe Chambers of Davenport said that he was pleased with Castro's point of protecting social security and the need for a younger workforce and building that through immigration.
"It's recognizing we're in a complex system and many things play together and I think that kind of understanding, you don't necessarily hear that from other candidates," Chambers said. "So far I like a lot of what I heard from him. "
101919-qct-qca-castro-01.jpg
101919-qct-qca-castro-02.jpg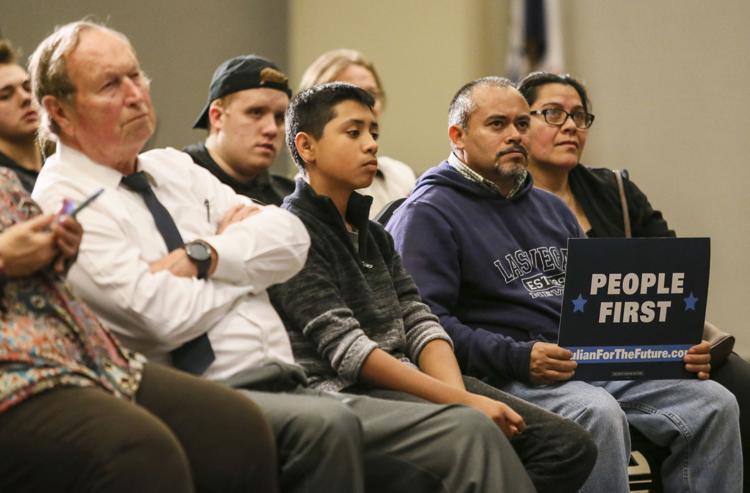 101919-qct-qca-castro-03.jpg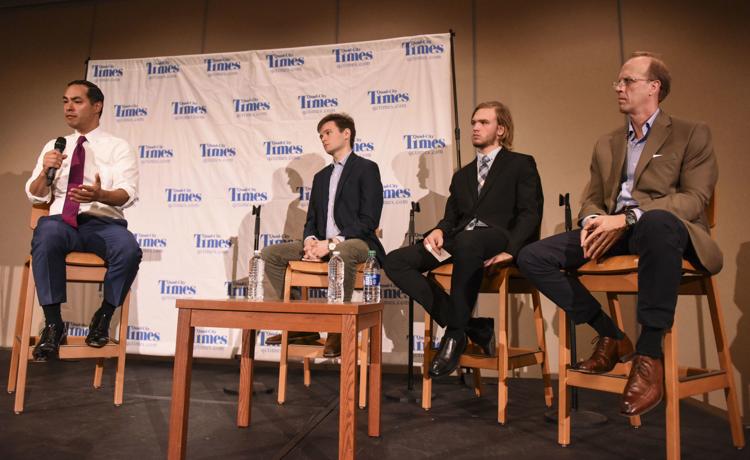 101919-qct-qca-castro-04.jpg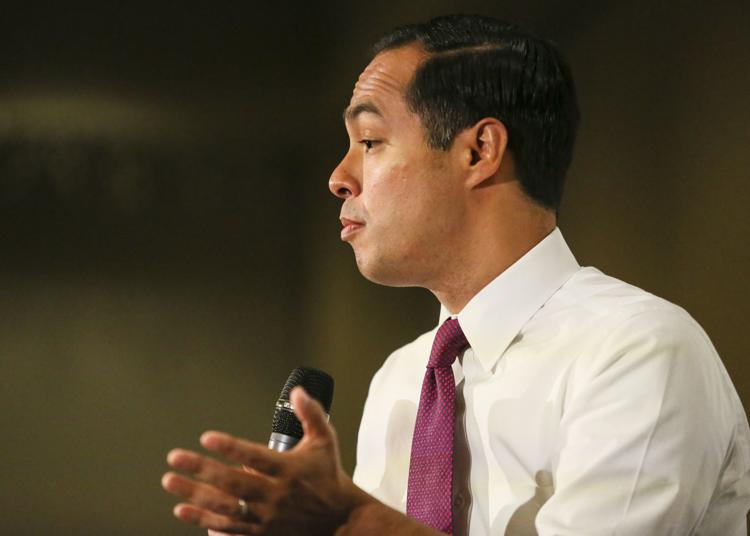 101919-qct-qca-castro-05.jpg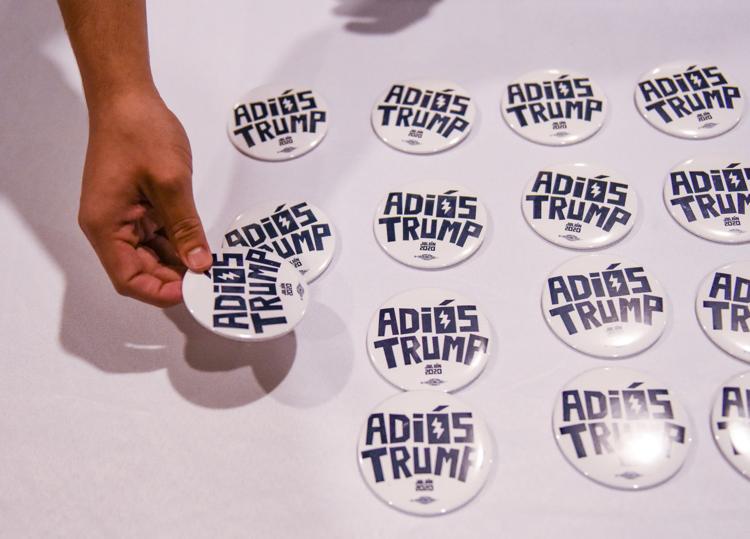 101919-qct-qca-castro-06.jpg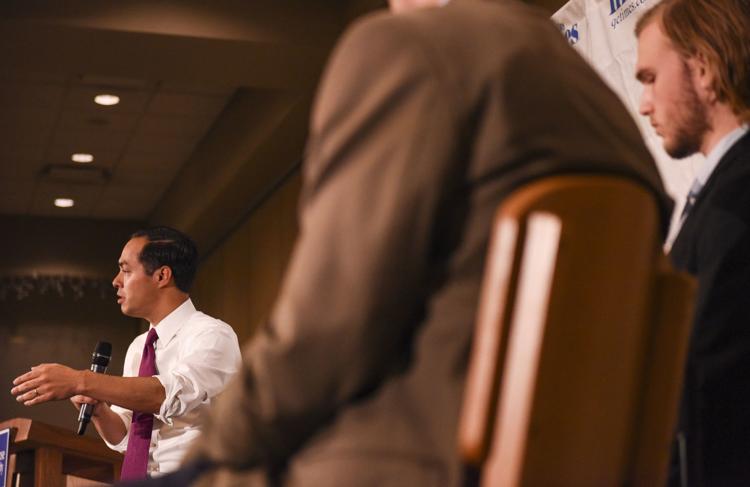 101919-qct-qca-castro-07.jpg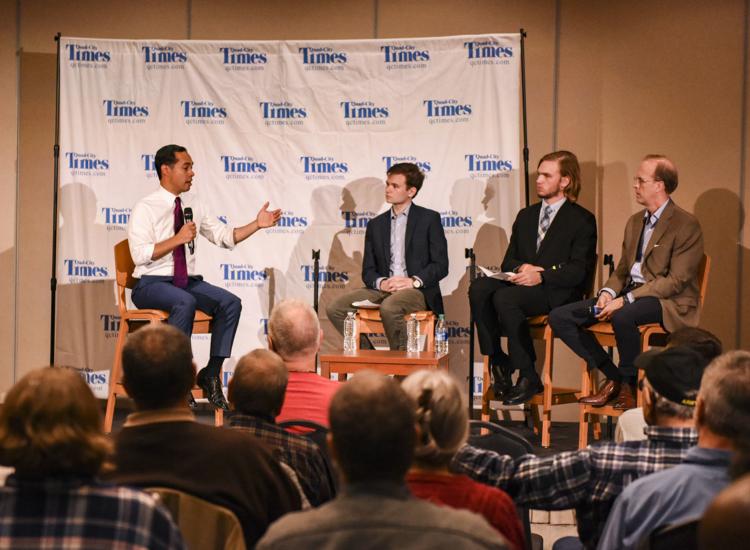 101919-qct-qca-castro-08.jpg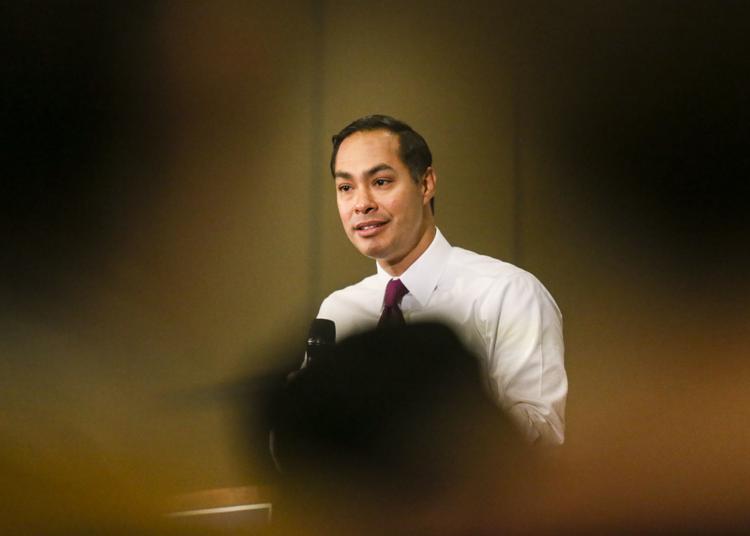 101919-qct-qca-castro-09.jpg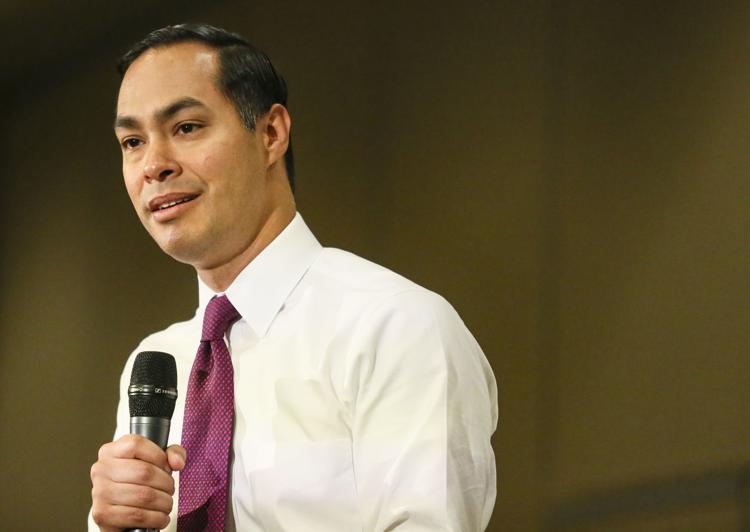 101919-qct-qca-castro-10.jpg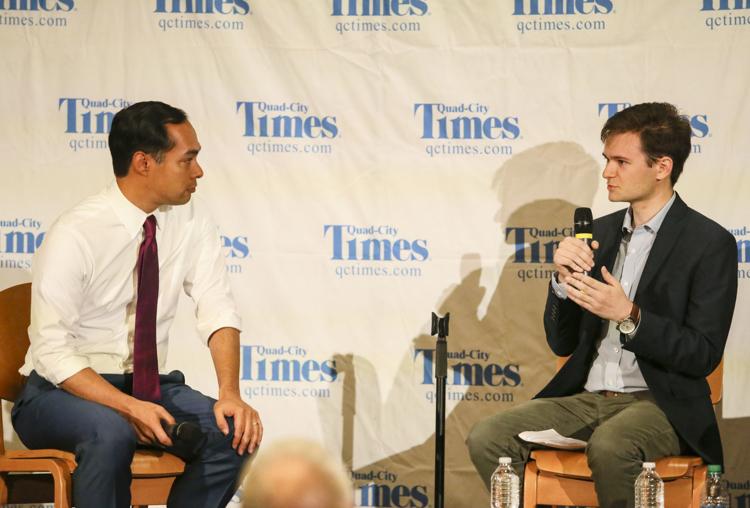 101919-qct-qca-castro-11.jpg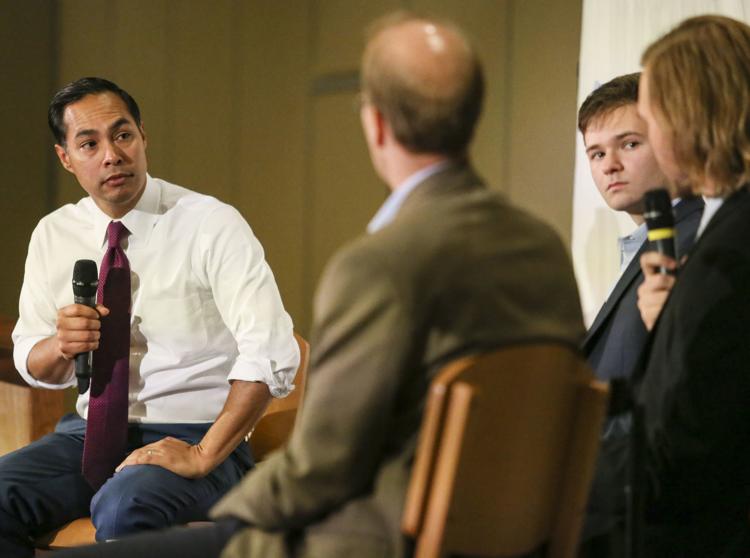 101919-qct-qca-castro-12.jpg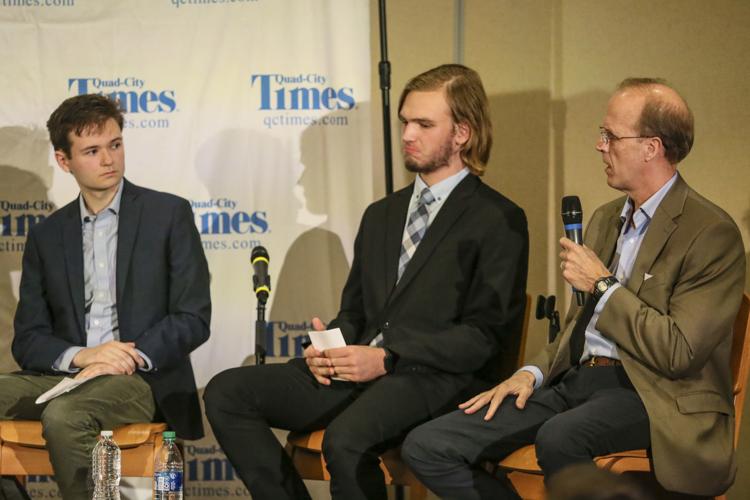 101919-qct-qca-castro-13.jpg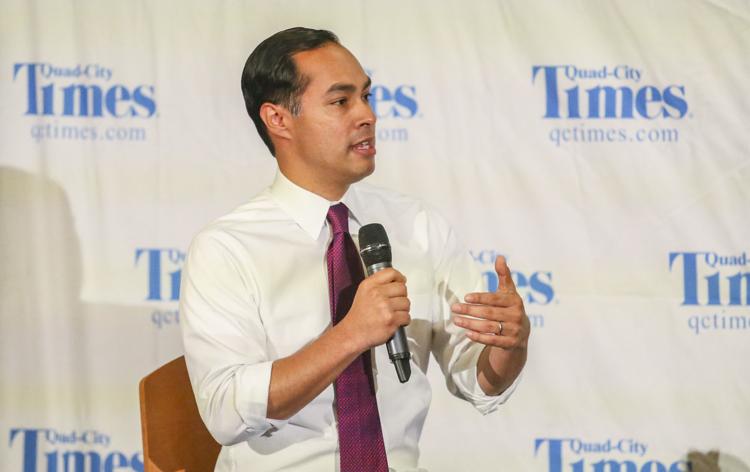 101919-qct-qca-castro-14.jpg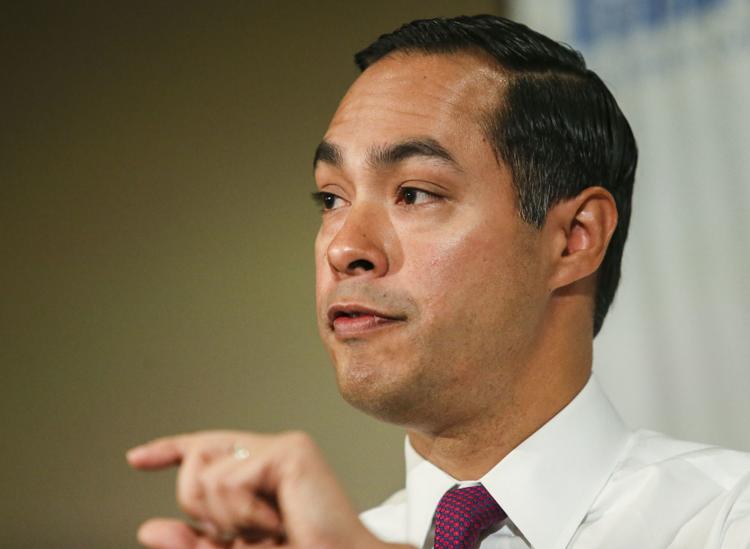 101919-qct-qca-castro-15.jpg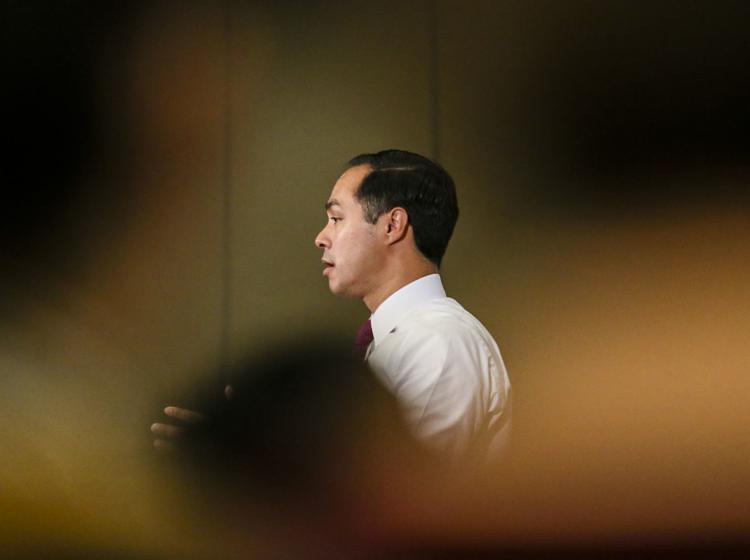 101919-qct-qca-castro-16.jpg
101919-qct-qca-castro-17.jpg
101919-qct-qca-castro-18.jpg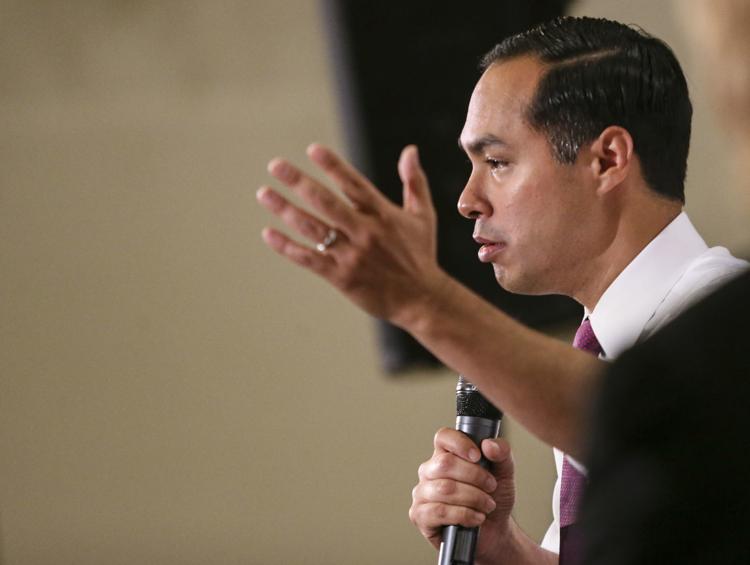 101919-qct-qca-castro-20.jpg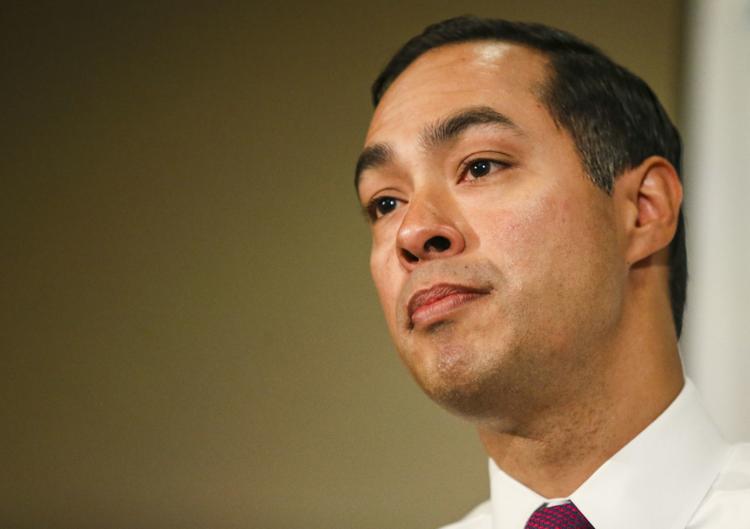 101919-qct-qca-castro-21.jpg