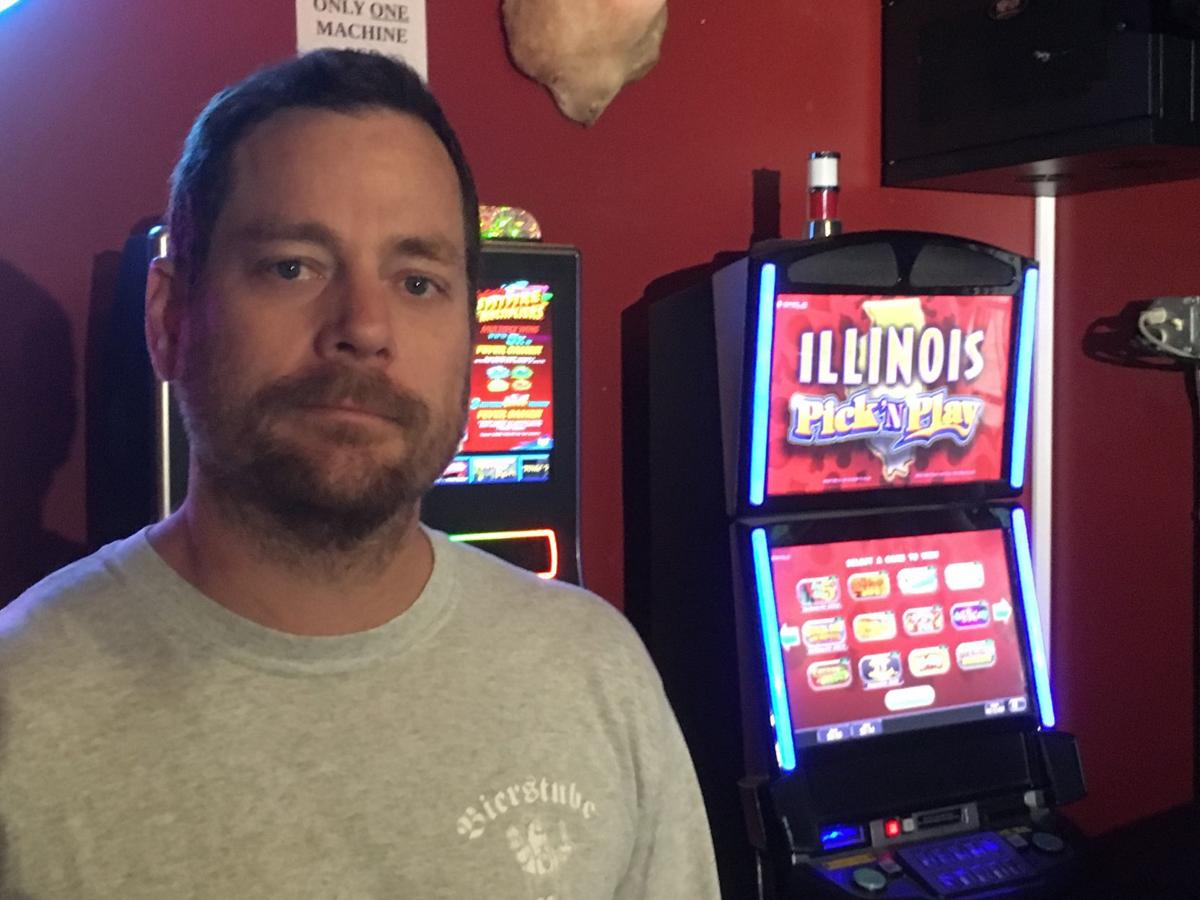 MOLINE — Small-business owners across Illinois are fighting Gov. J.B. Pritzker's plan to raise taxes on revenue from video-gaming terminals, which currently stand at 30 percent.
A specific percentage increase has not been proposed, but there has been talk of hiking the tax to 50 percent of revenue, said Jimmy Centers, spokesman for the statewide Bet on Main Street coalition. This group of Illinois-based small-business owners was organized to oppose the tax increase, he said Friday, noting a petition against the tax hike has garnered over 1,000 signatures at BetMainStreet.com.
A proposal under consideration in Springfield as part of Pritzker's budget would raise taxes only on video gaming, and not on out-of-state-owned corporate casinos and racetracks, Centers said.
With Illinois lawmakers racing toward a scheduled May 31 adjournment, small-business owners are telling Springfield to drop the proposal.
"With this legislation, it's making it more challenging for us, because we don't have those extra funds," said Bob Rebitzer, general manager of Broken Saddle and Bier Stube in Moline, at a Friday press conference. "Extra funds are always helpful for things like improvements, doing charitable events."
Bier Stube has been open at 415 15th St. for about 20 years and the nearby Broken Saddle on 5th Avenue has been open for five years with video-gaming terminals.
Operators of video-gaming terminals pay a 30 percent tax on revenue, while out-of-state-owned Jumer's Casino in Rock Island paid under 20 percent in 2018, Rebitzer said.
Jumer's is owned by Delaware North, one of the largest privately held hospitality and food-service companies in the world, with $3.2 billion in 2017 revenue.
You have free articles remaining.
"Main Street small businesses like my family's two establishments in Moline can't afford another tax hike," Rebitzer said. "Revenue generated from video gaming has helped to expand Broken Saddle by adding a full-service kitchen, which will create more jobs. Simply put, a video-gaming tax hike would jeopardize our ability moving forward to create jobs, reinvest in our businesses, and contribute to local charitable causes."
He cited the upcoming Micro Brew Mile & Craft Beer Festival scheduled for June 15 as an example of contributing to charitable causes. Bier Stube will provide over 400 free meals to participants.
"We're a small business. We don't have the same funding (as large casinos)," Rebitzer said. "The machines are essentially the same, and we don't find it's a fair situation. It would be fairer to put the tax increase on large casinos as well, or just scrub it altogether."
"You have 19% against 30 (%), and that isn't fair," he said. "It's a gambling operation — it should be treated the same."
An out-of-state-owned casino in Illinois would have to earn $100 million before it would pay the same rate as Illinois small businesses pay on video-gaming revenue, Centers said.
Since 2012, video gaming has paid $1.5 billion in taxes in Illinois, he said. Video-gaming terminal operators and small-business partners are required to split all proceeds from gaming 50/50, meaning any tax hike on video gaming would mean fewer dollars for veterans' organizations and small businesses to invest in their communities, Centers said.
Video gaming in the state was first legalized in 2009, and the first machines became operational in 2012.
Broken Saddle plans to open its new kitchen in June. "For any future projects, that's going to be crippling, not having that additional revenue," Rebitzer said. "Iowa seems to be a much more competitive environment, business-wise. Taxes in Iowa don't seem to be going up like they are in Illinois."
"The details are being worked out. If it passes, we could remove (the terminals). It's doubtful," he said of the state plan. "We're keeping every option open at the moment. We've had a decent amount of income between the two places."
Get local news delivered to your inbox!
Subscribe to our Daily Headlines newsletter.