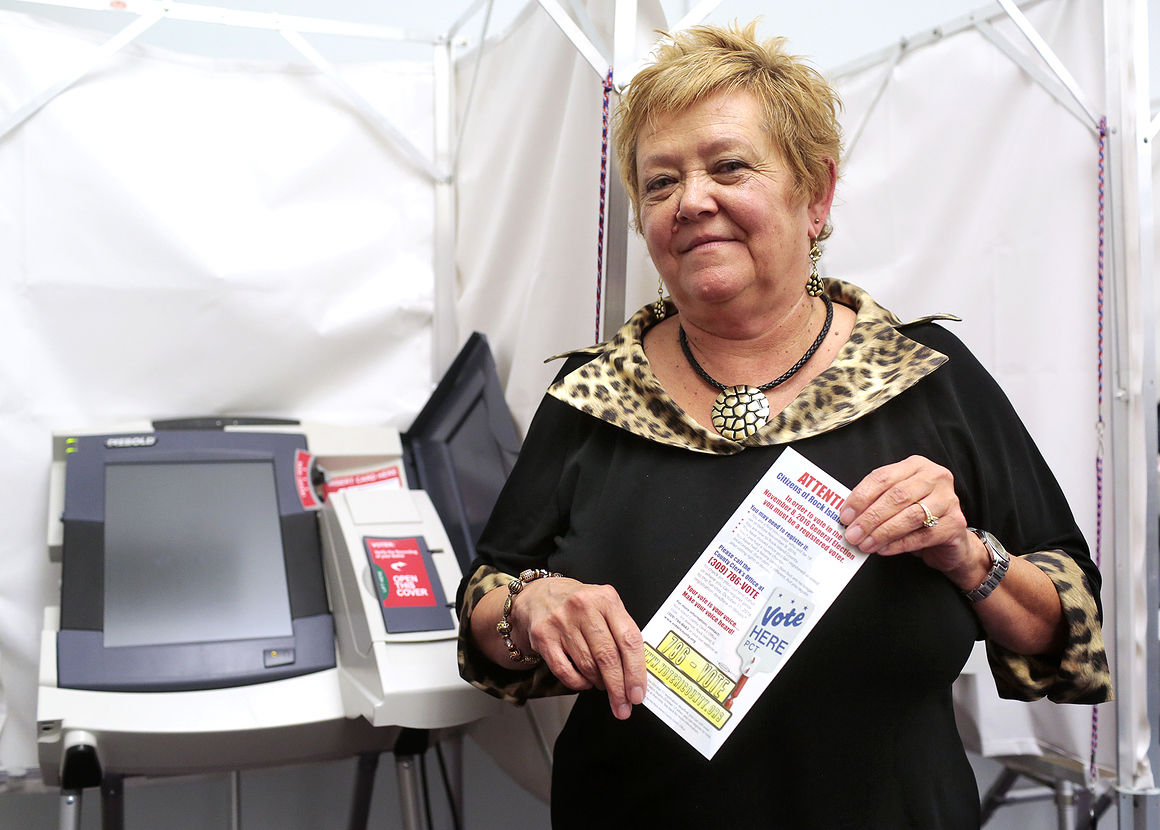 ROCK ISLAND -- Authorities want to know why more than 1,500 absentee ballot applications in Rock Island County were not collected and returned to the county clerk's office.
Rock Island County State's Attorney John McGehee on Friday afternoon confirmed the Rock Island County Sheriff's Department, the Illinois Attorney General's Office, the U.S. Postal Inspector Service and his office are investigating the incident.
"If something was being done to try and suppress the vote, it is a violation of the election code, which is a felony," Mr. McGehee. "That's why this is an ongoing investigation to see if anybody is doing that or not."
Mr. McGehee said he was alerted this week that 1,511 absentee ballot applications were never returned to county election officials. Instead, they sat languishing in a Rock Island post office box.
Rock Island County Clerk Karen Kinney said she caught wind of something amiss when her mother told her she received an application for an absentee ballot and thought Ms. Kinney sent it to her.
"I said, 'I didn't mail that to you,'" Ms. Kinney said.
Ms. Kinney said she then called the U.S. Postal Service and discovered a post office box in Rock Island was receiving absentee ballot applications -- but the applications were not being collected or sent to her office. 
"I think it's an attempt at voter suppression," Ms. Kinney said.
In Illinois, third party organizations can send voters applications requesting a mail-in ballot. The Illinois Attorney General's Office cautions voters to remain alert and monitor if they actually receive a ballot in the mail.
Mr. McGehee said authorities are investigating who rented the post office box.
"We're still trying to figure that out," he said. "We're not sure if it's actually the name of an organization. There are different groups doing different things.
"There may have been some people waiting for that ballot to come and it never did come -- because the ballot (application) has been sitting somewhere and nobody has processed it and given it to the clerk."
Mr. McGehee said Rock Island County is among a few Illinois counties where unprocessed absentee ballot applications have been found. Ms. Kinney said there have been similar issues in Kankakee County.
According to Mr. McGehee, all of the absentee ballot applications found in Rock Island have been turned over to Ms. Kinney's office, which was processing them on Friday. Mr. McGehee said voters who have not received a requested mail-in ballot can still vote during the early voting period or on Nov. 8.
Ballots must be signed and postmarked by election day to be counted in the election, according to the Illinois Attorney General's Office.