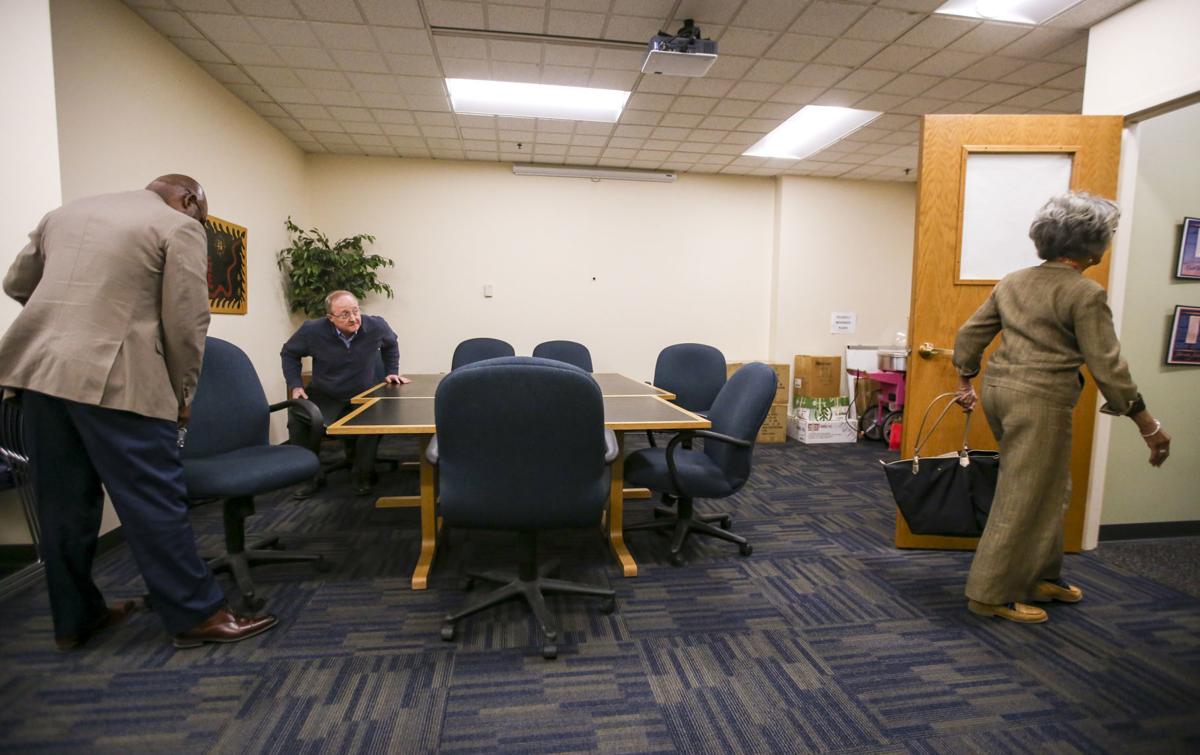 Tom Quinn enjoyed his three years on Davenport's Plan & Zoning Commission. Like many who volunteer, Quinn served out of a sense of civic duty. He also found the work stimulating.
So when his term expired in the spring, he applied for a re-appointment.
But Mayor Frank Klipsch had other ideas. He appointed someone else for Quinn's seat.
Quinn wasn't bitter. When asked if he ever thought about refusing to vacate his seat in defiance of the mayor, he laughed.
"I would never have considered it," Quinn said. "When my term expired, I stepped down. That's the way the system works. That's the way it's supposed to work."
Not on Davenport Civil Rights Commission (CRC), where standard procedure has ground to a halt for almost a year.
In late 2018, terms ended for three commissioners, and Klipsch appointed three new people to fill those seats.
But the three term-expired commissioners refused to vacate their seats, igniting a year of recriminations and gridlock. 
Under municipal law, the Davenport mayor has appointment authority over dozens of seats on city boards and commissions. Appointments require approval from the City Council. When a term of service ends, the mayor can re-appoint that individual or appoint someone new.
But that's not how the CRC members read the law, so the three term-expired individuals still attend meetings, insisting they remain rightful commissioners.
"If someone doesn't step down, there's no vacancy, so no appointment can be made," Susan Greenwalt, one of the three term-expired commissioners, said at the December meeting of the 7-member panel.
The three ex-commissioners were backed by Latrice Lacey, Davenport's Civil Rights director. "A vacancy, according to state law, is created when an incumbent doesn't hold over," Lacey said at the December meeting. "If a term expires and an incumbent holds over, there is no vacancy."
Former public servants speak out
You have free articles remaining.
Critics said this theory effectively creates lifetime appointments, nullifying mayoral appointment authority and the purpose of terms.
"This is absolutely childish what these people are doing," said Lucky Lang, a longtime Davenporter with years of service on half a dozen local boards.
Against his wishes, Lang was not re-appointed to the Levee Improvement Commission about four years ago. Because of a new state rule requiring commissions to be gender-balanced, Mayor Bill Gluba wanted to replace Lang with a woman.
"I had to tell a couple of guys, 'sorry, fellas, you've done a good job but we have to balance the commissions,'" Gluba recalled. He's proud that he appointed more women to municipal bodies than any other mayor, according to his own count.
Lang was frustrated. "After 12 years of being on there, I was doing a dang good job. I brought a lot of assets to the community," he said.
Though he questioned the wisdom of Gluba's decision, Lang never questioned the mayor's authority. "That's his prerogative: The mayor of Davenport appoints for whatever reason he wants," Lang said. "I can disagree with him. I can not vote for him in the next election. But it's his prerogative to appoint who he wants, and it's up to the Council to affirm."
He added that he's never heard of a situation like the one at the Davenport CRC in which term-expired commissions haven't relinquished their seats. "For these people to sit there and totally ignore the process is ridiculous," Lang said.
Larry d'Autremont, a longtime Davenport alderman, served on the Plan & Zoning Commission until 2016, when his term expired and he wasn't reappointed by Klipsch. Though he would have liked to continue serving, d'Autremont said he "respected" Klipsch's decision.
"I didn't press the issue. I felt that was his choice and that was the end of it," d'Autremont said. "The laws ought to be obeyed. If the mayor wants to not reappoint someone—whether I like the people involved, or whether I think the people involved are qualified or not—it's his choice."
In an interview, Lacey said custom on other commissions might not be relevant to the CRC because appointment processes differ by commission. 
"The ordinance for the Civil Rights Commission is different than what others say," Lacey said. "Ours might be the only one that says, 'occurring for a reason other than the expiration of a term,' " she added, in reference to Chapter 2, Section 58 of the Davenport Municipal Code.
But public servants also emphasized something else: In a city always in need of volunteers, doors close and later re-open.
Months after his term on Plan & Zoning ended, Quinn was appointed to a different panel, the Zoning Board of Adjustment.
"If you want to keep serving, you put your name back in the hat," Quinn said. "If something comes up, they'll call you."
Graham Ambrose is the Iowa politics reporter for the Quad-City Times.