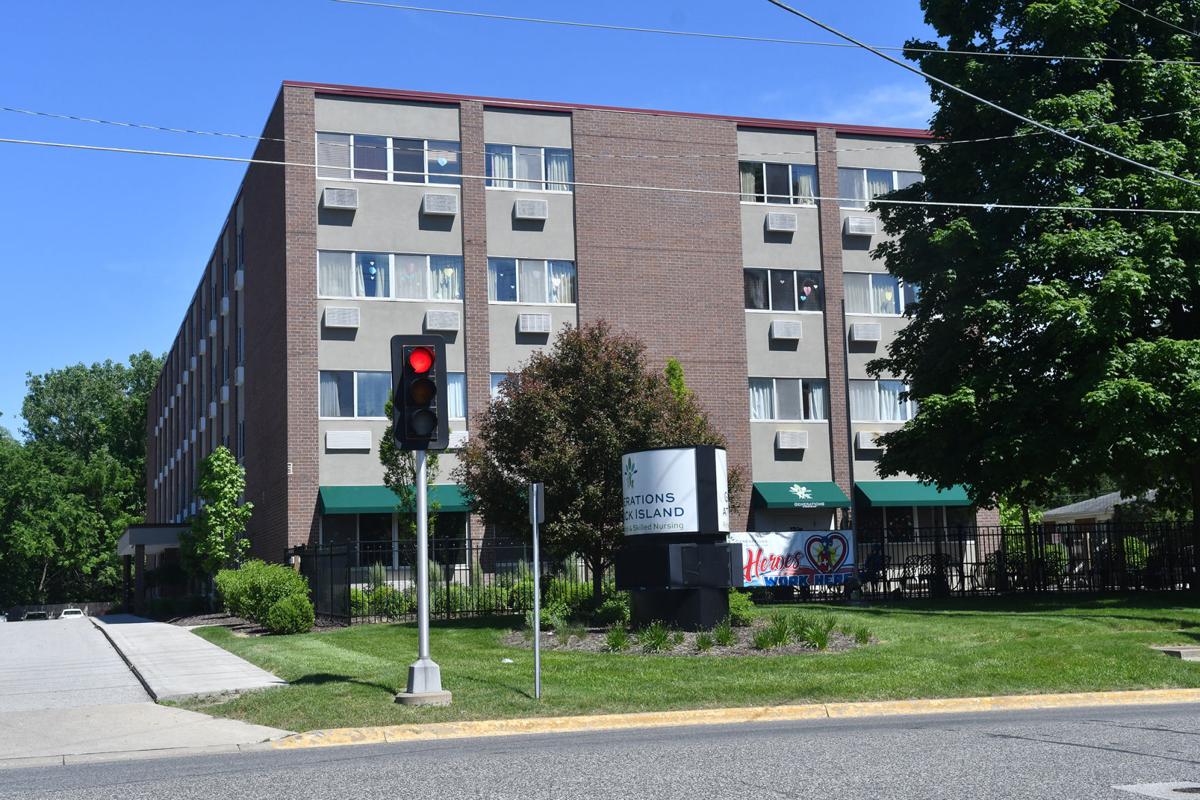 A former employee of Generations in Rock Island filed a nine-count civil suit Monday alleging she was terminated in retaliation for reporting COVID-19-related safety violations in May.
Demetra Cruz, of Moline, filed the suit against the rehabilitation and care center, 2545 24th St., as well as managing supervisors Adra Baldwin and Julie Dunniway. According to the Illinois Department of Public Health website, the facility has had 69 COVID-19 cases, with 16 virus-related deaths.
A spokesperson for Generations said Cruz stopped showing up to work at the care center and it was "her decision" to leave the job.
The suit was filed on the same day the Rock Island County Health Department announced the death of a man in his 70s from COVID-19. The total number of Rock Island County residents who have died from this virus is 39.
All told, 31 of Rock Island County's 39 COVID-19 related deaths have been patients in six Rock Island County-based care centers.
"We have reported seven people have died since Aug. 3," said Nita Ludwig, administrator of the Rock Island County Health Department. "The ones who have died are some of our most vulnerable residents. They need the rest of us to take precautions to prevent further illness and death: wear a mask when in public, keep 6 feet of distance between you and others and wash your hands frequently."
The Rock Island Health Department also reported nine new COVID-19 cases, bringing the total number to 1,786. Fifteen patients are hospitalized.
Generations leads all Rock Island County-based care facilities in total active cases, with 69. St. Anthony's Continue Care reported 55 cases and seven deaths. Centennial Care Center reported 43 cases and four deaths. Hope Creek has 12 confirmed cases and one death, while Heartland Healthcare Center in Moline has recorded 11 cases and no deaths.
Friendship Manor reports eight confirmed cases, and no deaths. ARC of the Quad Cities reported six total cases. Heritage Woods of Moline reported three cases.
Cruz, 44, was fired June 17, 2020 after working at Generations for nearly three years. According to a news release from attorney John Doak, Cruz raised concerns about the lack of proper protective gear and lax safety policies for employees affected by the Covid-19 pandemic. Doak said she was retaliated against in response.
"Ms. Cruz's complaints were ignored and then she was confronted and threatened with her job if she did not stop complaining about working conditions," Doak said Monday. "There was a lot of pressure there to work and not ask questions or voice concern."
In one count of her lawsuit, Cruz alleges she was forced to wear a previously used surgical gown worn by a maintenance man. When she first refused, Cruz says she was told she would be reported to the nursing board for action. Cruz said the supervisors then gave the maintenance person a new gown to wear in an effort to further humiliate her.
Cruz also claims she was told to take off her protective N95 mask when entering rooms with Covid-19 positive patients because of a shortage of N95 masks.
Doak said Cruz made complaints to the Illinois Department of Public Health and OSHA, resulting in a government investigation the very next day, May 21, 2020. Ms. Cruz says she suffered more retaliation after the investigation.
According to the lawsuit, Ms. Cruz sought medical care for the abuse she suffered. Later she sought protection under the Worker's Compensation Act and the Americans with Disabilities Act in written requests to her employer.
Scott County's confirmed case total was 1,726 as of 4 p.m. Monday and the death toll remained at 14.
Iowa health officials reported 173 new confirmed cases across the state, bringing the total to 49,071. The number of dead stood at 933.
Illinois health Officials announced 1,319 new cases of COVID-19, raising the states total to 195,399. The state's death toll increased to 7,637.
Get local news delivered to your inbox!
Subscribe to our Daily Headlines newsletter.