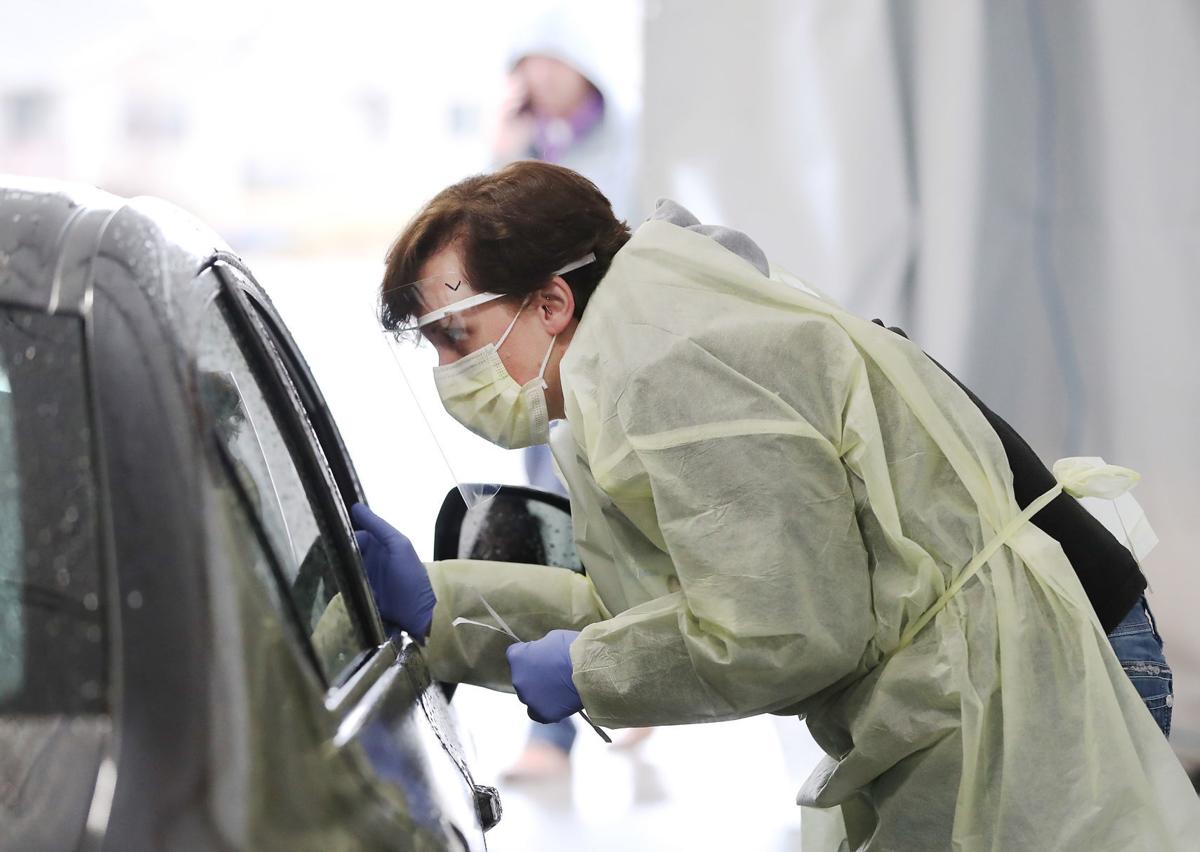 It's hard to believe it was only little more than a week ago that President Trump was halting European travel and the Grand Parade, a Quad-Cities St. Patrick's Day tradition, was being canceled.
What seemed like big news then has been dwarfed by what came next as the COVID-19 disease spread across the Quad-Cities region and the nation.
Here's a look back at some of the daily highlights of the past week:
Saturday, March 14
The Grand Parade sponsored by the St. Patrick Society, Quad Cities, U.S.A. was canceled, and the Iowa Supreme Court suspended jury trials. Kavanaugh's Hilltop Bar & Grill in Rock Island, among other establishments, did hold its annual St. Patrick's Day weekend celebration, though it drew a smaller-than-normal crowd.
Sunday, March 15
Iowa Gov. Kim Reynolds recommended that Iowa schools close for four weeks, and Illinois Gov. J.B. Pritzker ordered all Illinois bars and restaurants to close for business other than carryout and delivery, with the order set to take effect at 9 p.m. March 16.
The Quad City International Airport took precautionary cleaning steps and added signs regarding social distancing and hand washing. Many Illinois churches did not hold services while some in Iowa did, making changes such as using elbow bumps instead of handshakes during the passing of the sign of peace.
Monday, March 16
The Rock Island and Scott County health departments announced there were not yet any confirmed cases of COVID-19 in the Quad-Cities. The Illinois Department of Public Health reported 105 cases in 15 counties, while Iowa reported 23 cases in seven counties.
Jumer's Casino and Hotel in Rock Island sat empty after an order by the Illinois Gaming Board to suspend all video gaming and gambling operations statewide until March 30.
Black Hawk College in Moline canceled classes for March 16 and 17 and announced it would move to online delivery of classes starting March 18. Eastern Iowa Community Colleges closed its campuses and buildings through April 12. All classes will be delivered online until then.
Tuesday, March 17
Genesis Health System announced it would open a mobile collection site for COVID-19 tests starting March 18 at 1520 W. 53rd Street in Davenport. Day-care centers remained open, but all local schools were closed.
Reynolds limited gatherings of people to 10 or fewer in Iowa and closed all bars, restaurants, casinos and other businesses until at least the end of March, while in Illinois, the limit for people gathering remained at 50. There still were no positive tests for COVID-19 in the Quad-Cities.
Wednesday, March 18
The first positive COVID-19 test in Scott County was reported, but health officials noted the person did not live in the Quad-Cities. 
Western Illinois University, which has a campus in Moline, announced it was moving to online classes beginning March 21. 
Thursday, March 19
A second positive COVID-19 test was reported in Scott County, but the person was not a resident. However, county health department officials expressed certainty that the coronavirus is in the Quad-Cities. A person in Muscatine County tested positive.
Iowa had 44 confirmed cases and no deaths. Illinois had 422 confirmed cases and four deaths. Nationwide, there are 10,422 cases and 150 deaths.
Friday, March 20
Pritzker shut down Illinois, issuing a shelter-at-home executive order set to take effect at 5 p.m. March 21. Residents were directed to stay home except to conduct essential business, and all non-essential businesses were ordered to close.
No new COVID-19 cases were reported in the Quad-Cities.
Saturday, March 21
A Scott County resident became the first person who lives in the Quad-Cities to test positive for COVID-19. The Scott County Health Department said the adult between the ages of 41 and 60 is self-isolating at home
Pritzker said he's planning to ease regulations to let doctors work across Illinois and border states more easily, and he called on retired health care workers to help fight the virus.
Iowa had a total of 68 positive cases with no fatalities. Illinois had 753 confirmed cases — including 168 new ones — and six fatalities.
Concerned about COVID-19?
Sign up now to get the most recent coronavirus headlines and other important local and national news sent to your email inbox daily.