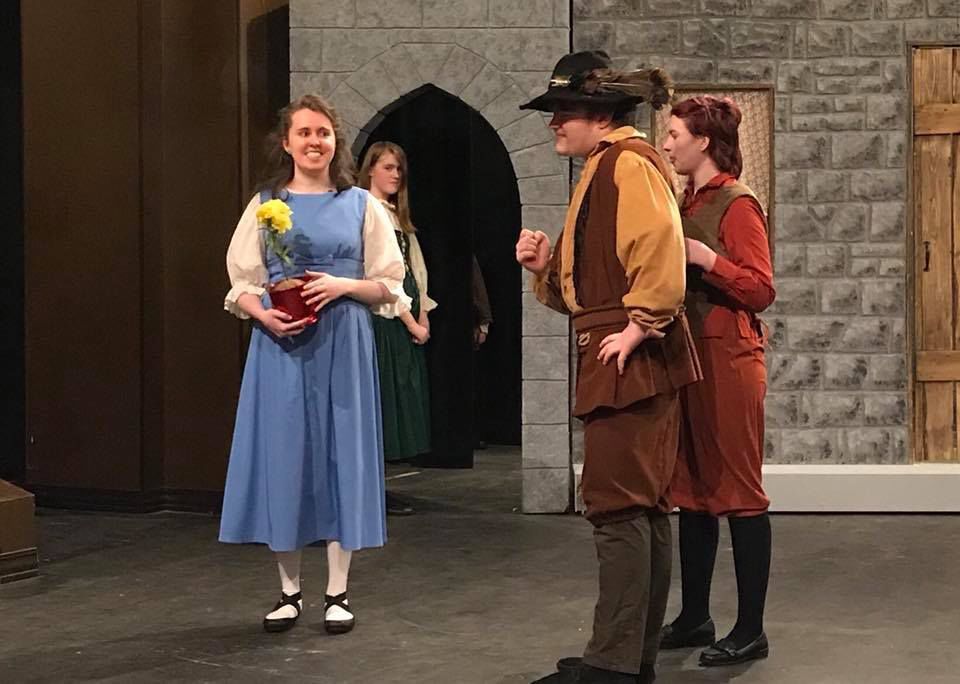 ROCK ISLAND — The Augustana College-based studio Fresh Films is looking for area teens to participate in its latest documentary, "I AM not disABLEd," following stories of youth with disabilities as they perform in the Penguin Project of the Quad Cities.
Applications are due today. Filmmaking experience is not required; the program is free for middle- and high-school students.
The documentary will "raise awareness, understanding and empathy of those challenged with mental health, developmental, intellectual and physical disabilities as it showcases at film festivals on TV and streaming platforms and in schools," according to a Fresh Films news release.
"It's an exciting project; we're really pumped about it," said Estlin Feigley, Fresh Films co-founder and a 1993 Augie graduate. "I thought it would be an amazing project to follow these kids, with mental and physical disabilities, and watch them overcome those kinds of things to create a show."
In the third year that the national Penguin Project has been in the Q-C to rehearse and produce "Seussical Jr." early next year, the program provides 10- to 22-year-old students with special needs a chance to develop creative skills in theater. They are joined on stage by peer mentors who volunteer to work with them through months of rehearsals and the final performances.
The production will be presented Feb. 22-24 and March 1-3 at Augustana's Brunner Theatre main stage.
The project will follow students at home and through the production process, Feigley said.
"We want to see what their life is like at home, and see how those challenge manifest themselves as we go through the process, and finally to performance," he said. "You walk out of the show and think, 'Who really is disabled? Maybe I am.'
"It's an immense challenge," he said. "And to watch them overcome it, the transformative part, is amazing."
Feigley said Penguin, a co-production with the college's department of theater arts and Rock Island's Center for Living Arts, is part of Augustana and has a "nice synergistic feel" all around.
"We've been talking about doing this for a while," theater department chair Jeff Coussens said Monday. "It's really exciting to be working with Fresh Films. "I think we'll have parents who are very excited about the opportunity, and artists will be excited to participate in it."
He hopes the documentary is used to raise awareness.
"I hope it will find traction in the schools, as a teaching too, for schools at all levels," he said. "And we hope it will make it into some film festivals."
The program more than doubled in its first year, from 30 artists and peer mentors in "Annie Jr." to 80 in "Beauty and the Beast Jr.," he said. Many mentors are actors as well.
"For many of them, it's realizing you can do something you love for a higher purpose, too," Feigley said.
About 30-32 teens will be accepted. They can apply at freshfilms.org/i-am-able.php. to be film and editing apprentices from November through April. Apprenticeship days will be Wednesday evenings and Saturdays during those months, Feigley said.
Tech training in interviewing, filming and editing using professional gear will begin in early November. For more details, email iamable@freshfilms.org.