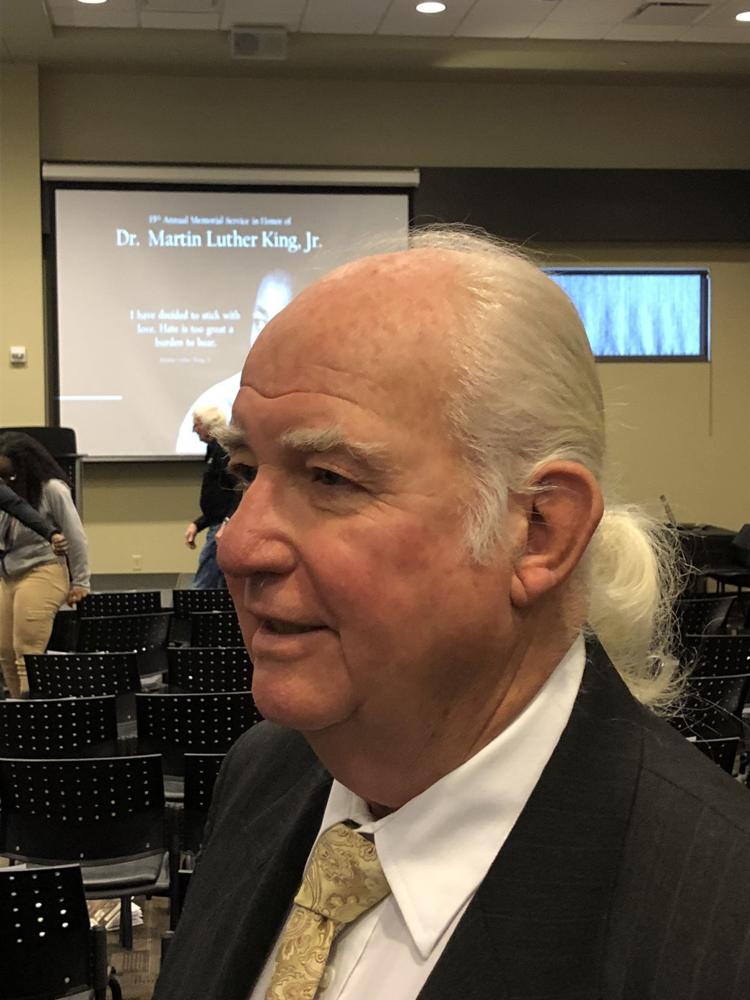 Candidates for contested races in Henry, Mercer and Rock Island counties were asked to respond to questionnaires. The answers submitted by this candidate follow. Candidates' answers will be included in a voter's guide to be published Oct. 28 in the Dispatch-Argus.
Political party: Republican
Office: Rock Island County clerk
Education: Bachelor of Science Industrial Technology (BSIT), graduated in 1971, Kansas State College of Pittsburg, recieved Howard White Memorial Award.
Political experience: South Rock Island Township 15th Precinct Committeeman, second vice chairman Rock Island County GOP, poll watcher and deputy registrar.
Why running: After watching how the current county clerk functions, I decided "It is Time" for a fresh new evaluation of the county clerk's processes and policies serving the residents of Rock Island County. The office has been under Democratic control for decades. I want to TAP -- (Trust) (Accuracy) (Performance) -- into the resources of a well-trained staff to provide trusted election results, accurate voter registration data, and cost-effective operation respecting taxpayer funds.
1. Move away from the touch-screen voting machines and vote on paper ballots. Def Con hack-a-thon in Las Vegas is able to hack touch-screen voting machines with ease. Optical ScanTabulator Voting Machines also have software which can be hacked, but there is a paper ballot that can be used to verify the vote.
2. Verify voter registration rolls: The current voter roles appear to have quite a few inaccuracies. There is a need to collect more data and apply statistics to make sure that the process is functioning correctly and is accurate.
3. Re-evaluate early voting processes and locations per state statutes.
4. Employ state-of-the-art safeguards against vote manipulation by foreign governments.
5. Reduce voter fraud by fighting to initiate picture voter ID in Illinois.
Why I'm the best candidate: Working for Deere & Co. for 43 years, serving their customers, dealerships, factories globally, and also at Deere & Co. corporate headquarters, has given me the experience and skills to re-evaluate how the county clerk's office functions.
I have supervised employees, developed and delivered training to diverse audiences and worldwide cultures. Working with labor unions at many locations was also a rewarding part of my career. While being employed by Deere & Co., I moved 13 times involving seven states. I have been active in all of the communities I lived in, which gave me the opportunity to work with, and create new friends and acquaintances.
Since living in Rock Island County, I am active in my church, Heritage, as a marriage mentor, member of the Praise Team, worker on the Funeral Meal Team and Meal Provision Team. I meet regularly with three different men's groups; I work at the Jefferson School Food Pantry in Davenport twice a month; I am part of a team that holds a weekly church service at the Kewanee Life Skills Re-entry Center in Kewanee.
In addition to volunteering at Heritage, I also lead chapel Service at Christian Care once a month. I have been an active member in the Quad Cities Chamber of Commerce, the World Relief organization. I participate in the yearly "One Voice Christmas Celebration" at the TaxSlayer Center, and hold season tickets for the Quad-City Symphony. I meet weekly with the Ronald Reagan Breakfast Club.
As you can see, I am very actively involved in this community and I care about each and every person who makes this area their home.
I have lots of energy and a very strong work ethic which includes listening skills. Being a good listener is important to be able to properly understand needs and requests so an appropriate response can be given.
I can make a difference in Rock Island County government, and I will enjoy the challenge.