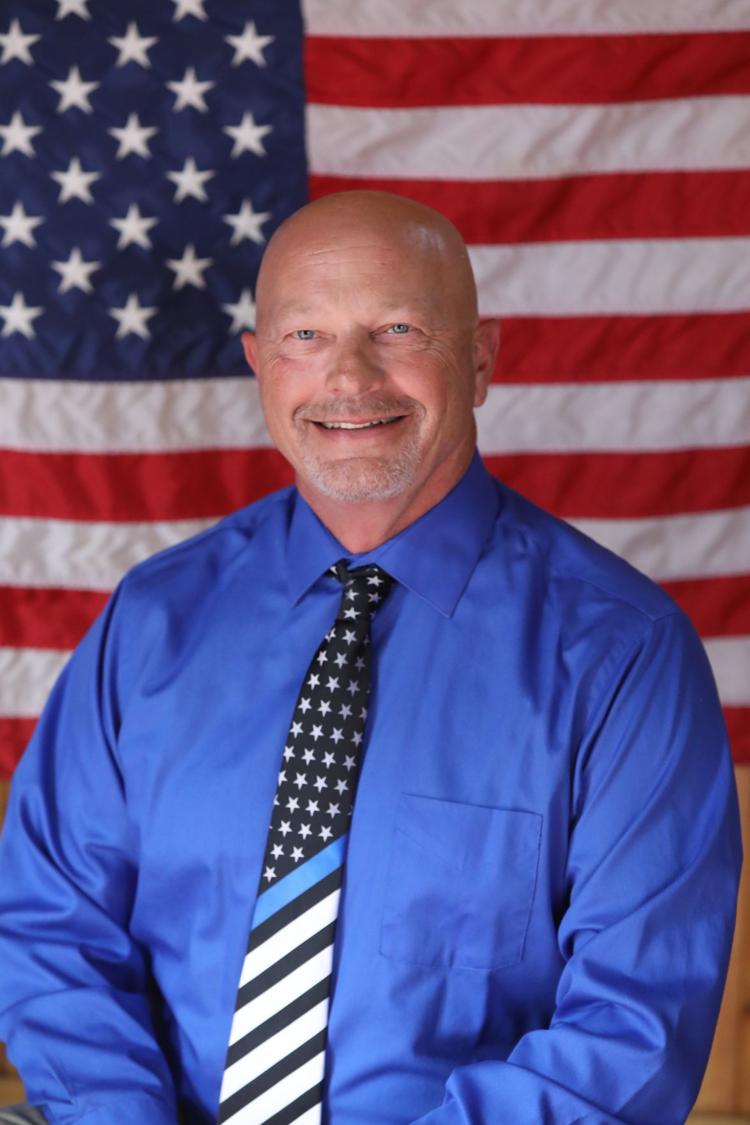 Candidates for contested races in Henry, Mercer and Rock Island counties were asked to respond to questionnaires. The answers submitted by this candidate follow. Candidates' answers will be included in a voter's guide to be published Oct. 28 in the Dispatch-Argus.
Political party: Democrat
Office:  Mercer County sheriff
Education: High School graduate with some college. Certified law enforcement officer
Occupation: Mercer County sheriff
Why running: When I took office as sheriff on Dec. 1,  2014, I pledged to do my very best to serve and protect the residents of Mercer County, and have kept that promise over the last four years.
Why I'm the best candidate: I was able to develop a good working relationship with the county board while working within the budget, and have been at or under budget each year.
I implemented a body camera program for deputies to bring accountability to both my deputies and the public they interact with. I have built a fleet of newer updated squad cars using a purchasing program through the Missouri Highway Patrol. I purchase low-mileage squads cars for about half price, saving taxpayers money.
I have supported all programs of former sheriff's such as DARE and Crimestoppers. The Crimestoppers program was expanded to include an easy to use phone app to anonymously report crime and recently expanded again to offer online reporting of information in our schools as the safety of our children is my top priority. I
n addition to continuing already established programs, I added the TRIAD program. TRIAD is specifically designed to assist and protect Seniors. TRIAD provides the RUOK automatic phone dialing system for those who live alone and provides a daily welfare check. I currently have two certified elderly service officers with two more scheduled to attend training.
I vehemently supported the Mercer County Health Department as it sought a grant for a new mental health program and since they received that grant I have worked closely with them to implement it. I believe that the mental health of our residents is paramount. I believe that jail is not the place for the mentally ill. Neither is it a place for drug rehabilitation.
We do not have a drug treatment program currently. I am already taking steps to start a drug rehabilitation program as an option to incarceration. I will also continue working to bring drug court to our county for the purpose of getting an addict help in fighting their addiction.
Key issue: The most important issue I see in the future of Mercer County is ensuring the safety of our children, whether that is safety at school, online or anywhere else in the county.
I will continue to work with school officials in both the Mercer County and Sherrard School districts to assure our children are safe while at school.
I recently worked with Mercer School District to start a School Resource Officer program at the junior high school in Joy. The deputy assigned to that program recently received training as a school resource officer and DARE instructor, which allows for future expansion of the DARE program. This program not only provides security at school but allows deputies to develop a rapport with students and educate them about the potential dangers they may encounter.