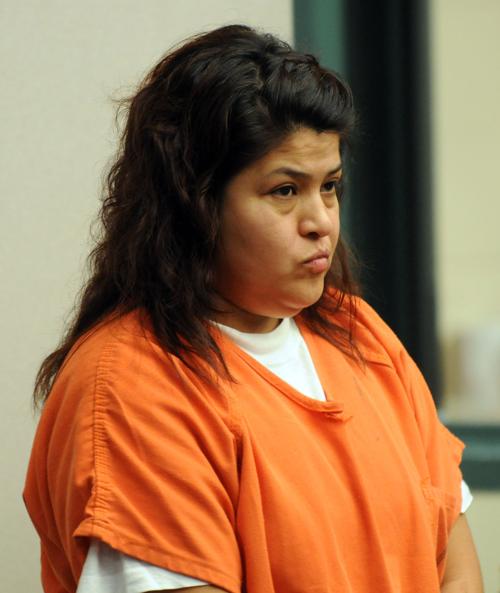 A Rockford woman pleaded guilty Tuesday to leaving the scene of a hit-and-run accident on Interstate 88 that killed 17-year-old Emilio Perez last year.
At a hearing before Judge Frank Fuhr, Maria Romero, 42, was sentenced to two years in prison followed by a year of supervised release for the Class 4 felony offense.
She will receive day-for-day credit, in addition to credit for the 228 days she has been in custody.
The accident occurred just before 7:30 p.m. on March 8, 2014, when Mr. Perez was fatally hit by a car in the middle of I-88, near Joslin. Police said his car was found parked on the shoulder of the road and believed he was trying to cross the road after his car ran out of gas.
Rock Island County State's Attorney John McGehee said Ms. Romero was behind the wheel of a beige Chevrolet Tahoe, with her husband in the passenger seat. She later told investigators "something or someone ran out and she hit it."
She reportedly said she had initially turned back but, upon seeing emergency vehicles and realizing a person had been struck, continued on.
Police investigated for more than six months, and during that time, Ms. Romero had her damaged headlight fixed and followed news coverage of the case, according to prosecutors.
Ms. Romero's September arrest came after police received an anonymous Crime Stoppers tip that led them to her 2001 Chevrolet Tahoe, parked at a residence in Rockford.
Ms. Romero is not a legal resident of the United States, and a separate federal immigration case remains pending.
Tuesday's plea agreement was reached between Mr. McGehee and Ms. Romero's attorney James Mertes.
As part of the settlement, the state dismissed a Class 1 felony count that accused Ms. Romero of letting more than 30 minutes pass without reporting the accident to authorities.
Mr. Mertes previously sought to have the Class 1 count dismissed, arguing it violated his client's 5th Amendment right not to incriminate herself. 
Be the first to know
Get local news delivered to your inbox!