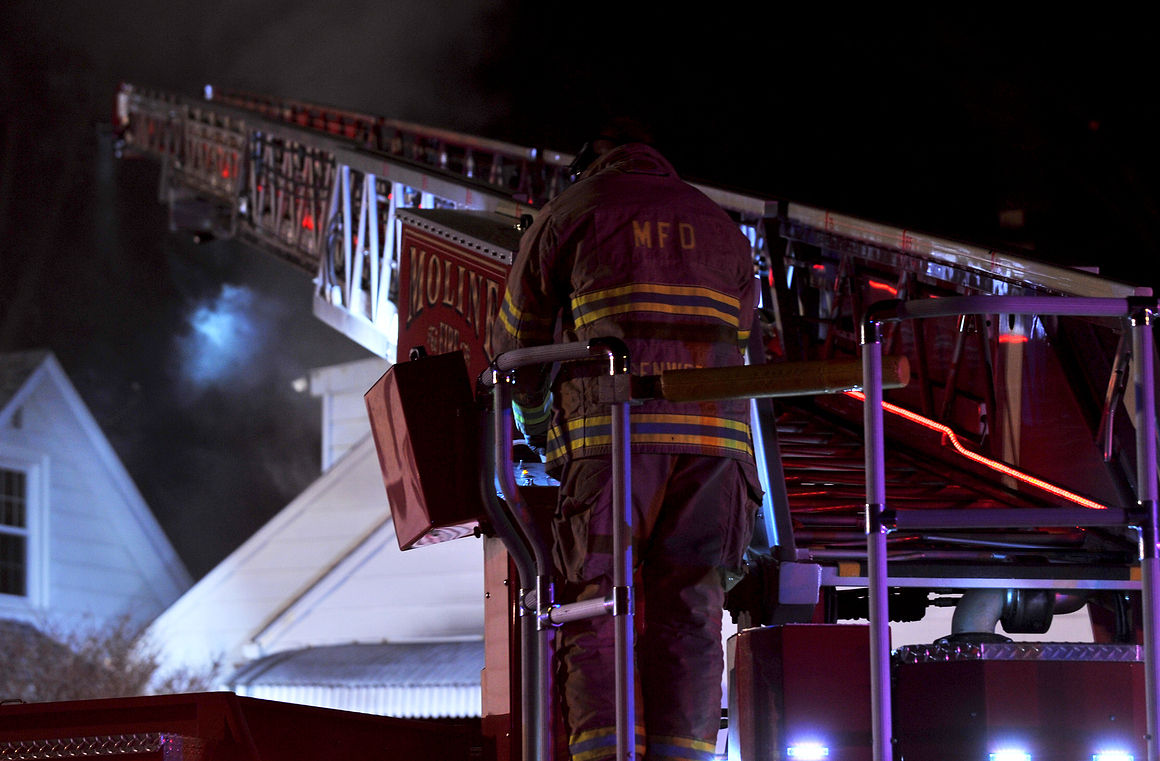 MOLINE -- Firefighters are investigating a Friday evening blaze after an explosion in a two-story home at 2608 7th St.
Firefighters arrived on the scene at 10:39 p.m. to find a single-family home with heavy fire showing from the rear of the structure in the enclosed porch attached to the residence. Firefighters reported a cat was lost, but there were no other injuries.
A news release Saturday did not confirm whether anyone was home, and a Moline firefighter said he could not confirm that Saturday afternoon.
According to the news release, firefighters attacked the fire on the first and second floors of the home, with the last firefighters leaving the scene at 4:15 a.m. The fire was growing in intensity initially, involving more of the home and threatening the homes on each side, according to the release.
Firefighters did not have a damage estimate Saturday but said the damage was significant. A fire investigator with the East Moline Fire Department along with a canine assistant is being used in the investigation.
Other units called to the scene included an engine company and battalion chief from the Rock Island Fire Department, the Moline Second-Alarmers, the Moline Police Department, the Moline Streets Department, MidAmerican Energy personnel and Red Cross volunteers.