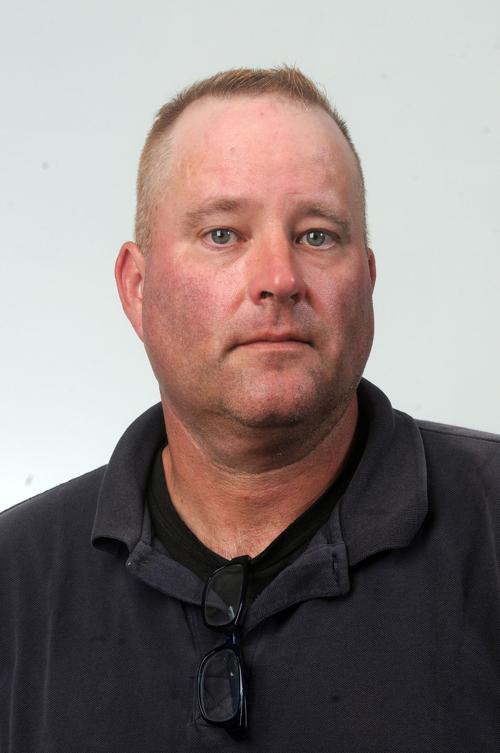 A Davenport man who helped a cancer patient grow marijuana in 2013 reported Wednesday to begin serving a five-year prison sentence.
Stephen Bloomer, 51, was sentenced Sept. 18, 2014, in Scott County District Court for manufacturing a controlled substance, according to court records.
That month Mr. Bloomer filed an appeal and posted an appeal bond of $5,500. The bond put his sentence on hold until the Iowa Court of Appeals affirmed his sentence in November 2016.
At the November sentence hearing, appellate Judge Amanda Potterfield acknowledged Mr. Bloomer's "substantial criminal history" and tendency "to downplay the importance of (his) criminal behavior and thinking," according to court documents. He had at least one previous conviction for violating controlled substances laws.
"(You) should know better in what actions are illegal and what actions are legal," Judge Potterfield said, according to court documents.
Mr. Bloomer was booked in Scott County Jail at 9:30 a.m. Wednesday to await transportation to prison, according to the jail's website.
Mr. Bloomer was involved in a marijuana growing operation at the Eldridge residence of cancer patient Benton Mackenzie, as revealed by a June 2013 search. The grow was inside an RV registered to Mr. Bloomer's mother, according to court documents.They, too, were charged in the case but the charges were later dismissed. 
Mr. Bloomer, Mr. Mackenzie and Mr. Mackenzie's wife, Loretta Mackenzie, were charged July 17, 2013, with manufacturing a controlled substance, possession of a controlled substance with intent to deliver, conspiracy to commit a nonforcible felony and failure to affix a drug tax stamp.
Mr. Bloomer accepted a plea agreement in which the last three changes were dismissed. He said he stood by his decision to grow cannabis, which he said was used solely to treat Mr. Mackenzie's cancer and not for sale or profit.
Mr. and Ms. Mackenzie were found guilty on all four counts and were sentenced September 2014 to three years of probation.
The Mackenzies were granted permission to leave Iowa to go to Oregon, where Mr. McKenzie could obtain marijuana legally. He died in January 2015. Ms. Mackenzie's sentence to probation was affirmed November 2016 by the Iowa Court of Appeals.
Be the first to know
Get local news delivered to your inbox!