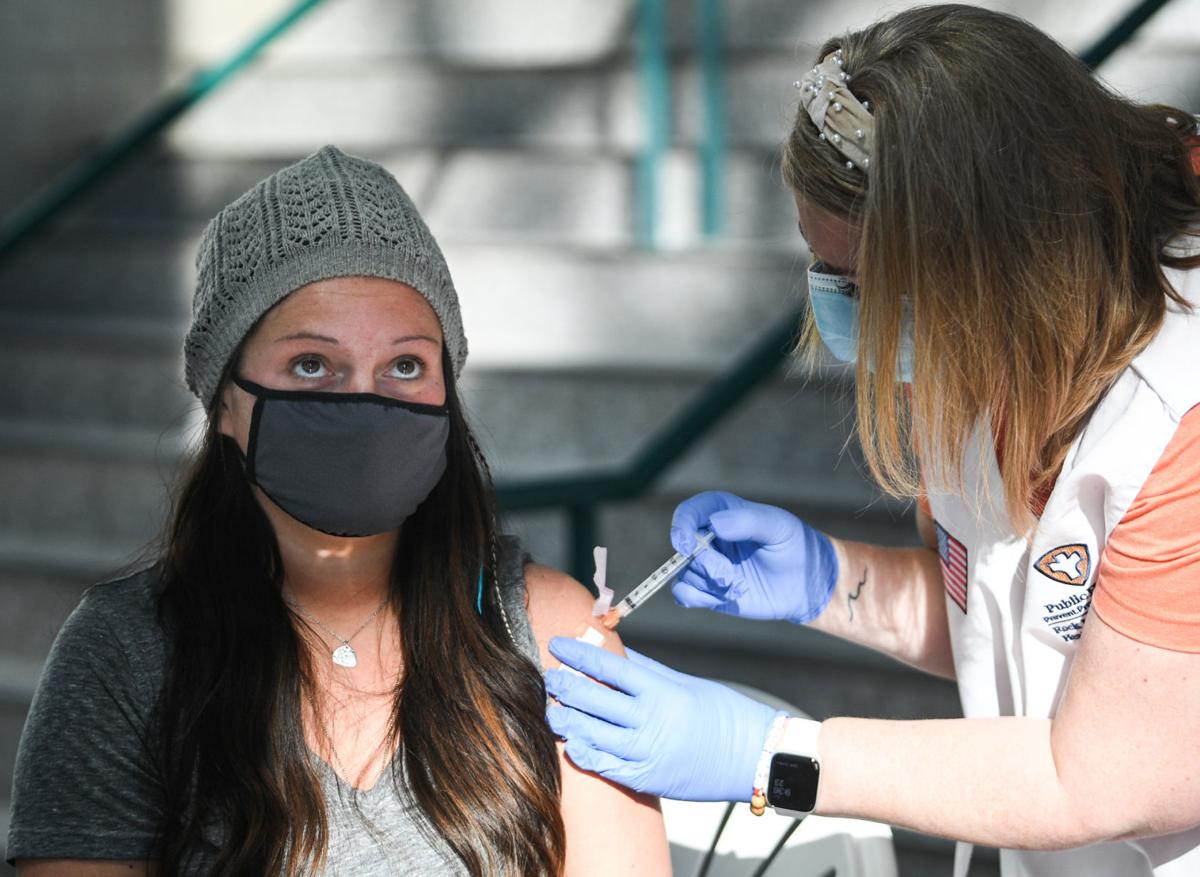 Bright sunlight and warmer temperatures Tuesday reminded Quad-Cities residents spring is on the way.
Four more deaths linked to COVID-19 offered a more stark reminder.
Two of the latest victims of the virus were Scott County residents, while a woman in her 90s and a woman in 80s — both hospitalized — were Rock Island County residents.
Since Monday, COVID-19-related causes have claimed six lives in the Q-C.
COVID-19 has killed 304 in Rock Island County since the start of the pandemic. The virus has been linked to 204 deaths in Scott County.
Rock Island County Health Administrator Nita Ludwig asked residents to recall earlier days during Tuesday's Q-C COVID-19 Coalition press briefing.
"At the start of this pandemic, just about a year ago, we were all in this together," Ludwig said. "We are still in this together."
Ludwig asked residents eligible to receive the COVID-19 vaccine to not double-book times for vaccinations.
"Making multiple appointments to 'make sure you get in' takes a spot from another person," Ludwig explained. "And it also causes a scramble because we have to find another person for that vaccine."
Ludwig asked those registered to get a shot to not cancel the appointment. And she reminded those getting their second dose to bring their vaccination card with them to the appointment.
Ludwig said more hope is on the way.
"We could see approval of the Johnson & Johnson vaccine as early as next week," she said. "That is a one-dose vaccine ... and it offers a lot of hope as we try to build herd immunity."
The Rock Island Health Department reported eight new COVID-19 cases Tuesday, bringing the total number to 12,792. There are 19 patients are hospitalized with COVID-19 in Rock Island County.
Scott County reported 15 new cases Tuesday, giving the county 18,153 total cases since the start of the pandemic.
Genesis Health System reported 21 patients hospitalized with COVID-19 — including 17 in Davenport.