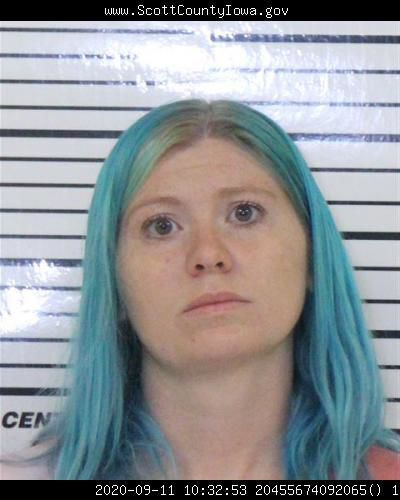 The Bettendorf woman accused of threatening a motorist with a knife late last week outside Riverdale Heights Elementary School in the Pleasant Valley Community School District made her first court appearance Monday.
Kerrie M. Chapman was charged with going armed with intent and assault while displaying a dangerous weapon, according to Bettendorf Police Department reports.
Chapman appeared in Scott County Court, and Seventh District Judge Michael Motto set her next hearing date for 8:30 a.m., Sept. 22. Motto also set Chapman's preliminary hearing for 10 a.m., Oct. 2. 
The incident began about 8:13 a.m. Friday, Sept. 11, as a motorist was dropping off a child at the school, 2125 Devil's Glen Road, according to police reports. Chapman left her vehicle, approached the other motorist's vehicle, banged on the window and told the other driver to move.
During the quarrel that followed, Chapman allegedly took a folding knife from her pocket, opened it and pointed it at the other motorist, the reports state. She then challenged the motorist to fight.
The motorist opened her vehicle door during the initial part of the quarrel but became afraid of being cut or stabbed and closed the door, the reports state.
Chapman allegedly returned to her own vehicle, got a baseball bat and was walking around with it.
The school district issued a notice stating that staff called police, took children inside the building and prepared for a lockdown in case the woman approached the building.
The district release did not identify the person who was arrested.
No children were in danger, the district said, and police officers arrived within minutes.
Chapman is free on a $7,000 bond, according to the Scott County Jail website.
Be the first to know
Get local news delivered to your inbox!