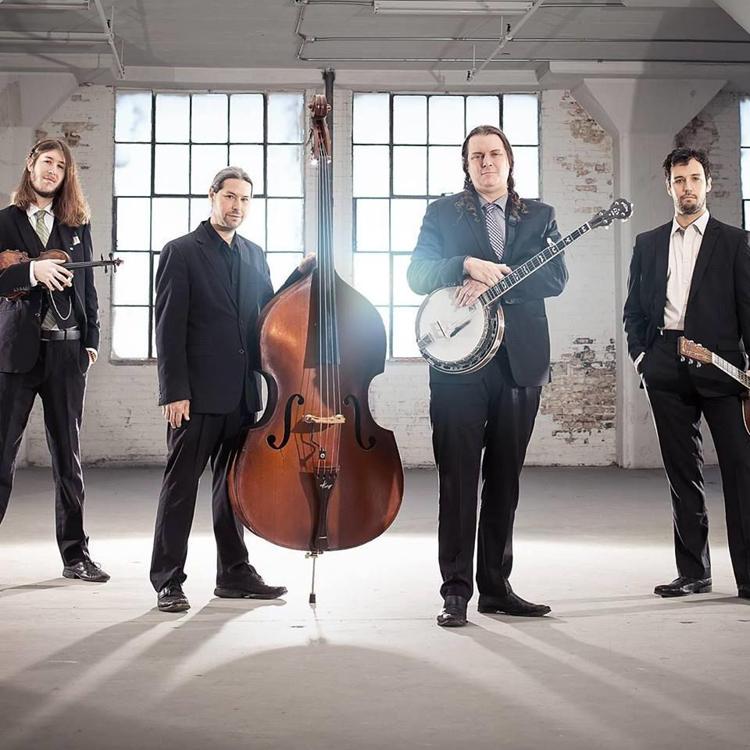 The Chicago quartet that makes up the Henhouse Prowlers play at the intersection of performance, diplomacy and education, according to a concert release. Wherever they are, the Henhouse Prowlers "find and spread the commonality we share as human beings through the universal language of music. On stage, the group's electrifying performances give audiences a sense of how much they love what they do."
The Prowlers have been to more than 25 countries, working with the U.S. State Department and under their own nonprofit, Bluegrass Ambassadors — incorporating music from Africa, Asia, the Middle East and more into their repertoire of unique traditional American music. 
VanSant, a singer/songwriter from Baltimore, has lyrics that are personally and politically relevant. "Her distinct vocal style is fortified by sparse indie folk and Americana arrangements," according to her bio. "In her music as in her life, VanSant has always sought to wrestle with worthy questions."
She earned a Human Rights and Humanitarian Issues degree from Macalester College (St. Paul, Minn.), and has worked for the Obama campaign in Detroit, environmental organizing in Baltimore and progressive advocacy in Washington, D.C.
"We are in this political crisis in part because we have a lot of spiritual work to do," VanSant said in the release. "This moment requires us to think deeply about our priorities, to confront our fears, to really know ourselves. We have to build the relationships and the emotional fortitude to sustain a movement."
The free Sunday concert starts at 6 p.m. at Wiley Park in Galva. There will also be activities for children and adults alike throughout the event, including food vendors.