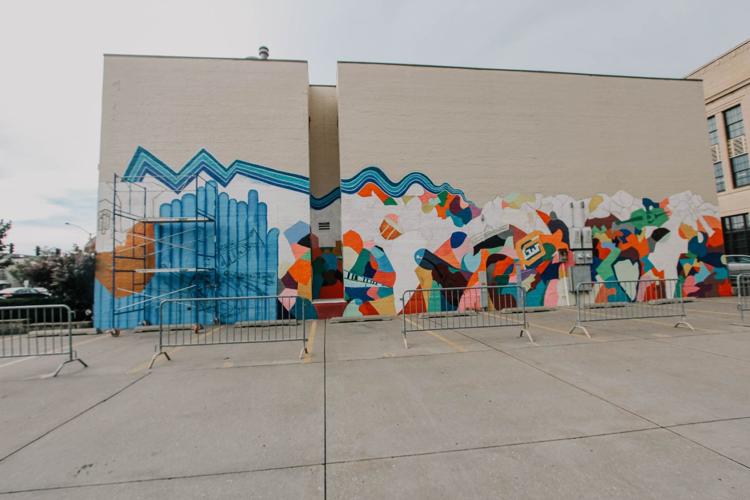 Several outdoor spots around the Q-C are much brighter and beautiful now because of the Quad City Arts Metro Arts program. The Rock Island-based nonprofit will celebrate this year's efforts Thursday (July 11) at the Martin Luther King, Jr. Community Center, 630 9th St., Rock Island.
A free arts showcase will honor the 19th year of Metro Arts, a paid internship program for young artists, which more than doubled in size this year. Thanks to support from the community and sponsors, eight projects were done by 104 artists ages 15-21. Two murals were completed in the spring and six programs in the summer.
Register for more free articles
Stay logged in to skip the surveys
The spring murals are at Lincoln Road in Bettendorf and Friendship Manor in Rock Island. The summer programs included sculpture at the Figge Art Museum in Davenport, a photography project in Milan, a mural at the Martin Luther King Center in Rock Island, an improv comedy troupe, a mural at Quad City Symphony Orchestra in Davenport and street art projects in Bettendorf.
The projects were led by six professional artists with a passion for teaching and encouraging creativity with their students. This five-week program offers opportunities for young artists to further develop their artistic and professional skills while enhancing the community through the arts. There will be a ribbon-cutting for the King Center mural at 5 p.m. Thursday and the showcase will begin at 6 p.m., including a performance from the improv-comedy group.
Student apprentices receive a stipend of $500, and senior apprentices (adult project leaders) receive a stipend of $750. The program is sponsored by The John Deere Foundation, cities of Rock Island and Bettendorf, Grant W. and Virigina M. Brissman Foundation, Downtown Davenport Partnership, Friendship Manor, the Figge, Davenport Noon Optimists and the QCSO. Find out more at quadcityarts.com/metro.