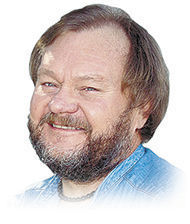 1. From the Latin translation what international city's motto is, "Lord, direct us."?
Rome, Melbourne, Montreal, London
2. What heavyweight boxing champion was nicknamed the "Cinderella Man"?
John Sullivan, Floyd Patterson, James J. Braddock, Jack Johnson
3. Which is the only Great Lake without an international border running through it?
Erie, Huron, Superior, Michigan, Ontario
4. Who's the burro sidekick of cartoon sheriff, Quick Draw McGraw?
Deputy Dawg, Boo Boo, Baba Looey, El Dorado
5. What company has used the ad slogan, "We'll leave the light on for you."?
Sleep Inn, Super 8, Motel 6, Budgetel
6. Who was nicknamed the "First Lady of the World"?
Nancy Reagan, Rosalyn Carter, Eleanor Roosevelt, Jacqueline Kennedy
7. What car company has used the slogan, "We build excitement."?
You have free articles remaining.
8. Who uses the red shield as its recognized symbol of service?
United Way, Goodwill, Salvation Army, Peace Corps
9. What's the maiden name of "Blondie" Bumstead in the comic strip?
Boopadoop, Bloomfield, Buttercup, Bogart
10. In what city did the wizard of "The Wizard of Oz" live?
Bryson, Emerald, Sparkle, Enchantment
11. Katmandu is what country's national capital?
Tibet, Pakistan, Nepal, Laos
12. About how many taste buds does a catfish have?
13. What drink is obtained by mixing gin and vermouth?
Screwdriver, Martini, Whiskey Sour, Tom Collins
14. Which state has a cactus as its state flower?
New Mexico, Texas, Arizona, Oklahoma
ANSWERS: 1. London 2. James J. Braddock 3. Michigan 4. Baba Looey 5. Motel 6 6. Eleanor Roosevelt 7. Pontiac 8. Salvation Army 9. Boopadoop 10. Emerald 11. Nepal 12. 100,000 13. Martini 14. Arizona