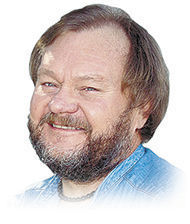 1. What's the lowest country in the world with an estimated 40% of its land below sea level?
S. Africa, Netherlands, Greenland, Italy
2. Which president was labeled, "The hero of many a well-fought bottle"?
Franklin Pierce, Andrew Johnson, Ulysses Grant, Benjamin Harrison
3. What are "Ghostbuster", "Santana", and "Black Beauty" all varieties of?
Turnip, Papaya, Eggplant, Squash
4. Who designated two million acres in Wyoming as Yellowstone National Park?
Buchanan, Grant, Hayes, Garfield
5. Which state has a town named "Gene Autry" in honor of the cowboy singer?
Texas, Oklahoma, New Mexico, Arizona
6. In 1995 who was awarded the CBE, Commander of the British Empire?
Patrick Bergin, Sean Connery, Elton John, Paul McCartney
7. What does Donald Duck have that Mickey Mouse ordinarily doesn't?
Pants, Shoes, Ears, Shirt
8. Lightning travels at about what fraction of the speed of light?
9. Which of these was trained in their youth as a sniper?
Dr. Phil, Joyce Brothers, Dr. Ruth, Arsenio Hall
10. Traditional mozzarella is a cheese made from whose milk?
Cow, Goat, Water buffalo, Sheep
11. What countries are joined by the Ambassador Bridge?
You have free articles remaining.
Egypt/Sudan, France/Germany, U.S./Canada, Brazil/Peru
12. Whose chemical name is benzosulfamide?
Table salt, Viagra, Vinegar, Saccharin
13. What is the national flower of Canada?
Tulip, Maple leaf, Peony, Copihue
14. Where was Babe Ruth born?
New York, Pennsylvania, Maryland, Iowa
9. Dr. Ruth (Israeli Defense Force.