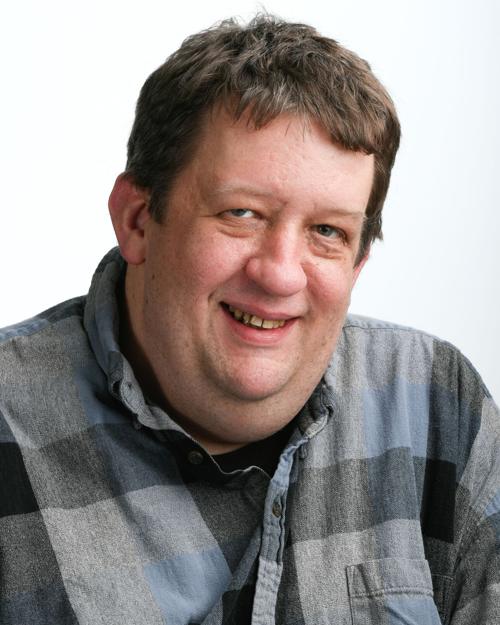 I can waste an entire day wandering around amateur junk vendors, and if I can do so with an elephant ear and a lemon shake-up in my hands, all the better.
There's all kinds of different stuff to see, do, and buy along the Spoon River Valley Scenic Drive. There are crafters who must spend the rest of their year making stuff to sell just for this four-day annual festival. There's a limitless supply of homemade jams, jellies, honey, and assorted things floating in vinegar and brine. There are antiques dealers galore. There's people selling junk and people selling deep-fried junk. It's every Midwestern stereotype served up on a platter, often with powdered sugar sprinkled over the top. It's great.
I had limited time and limited objectives this year. I wanted apple cider, a hot donut, and a homemade pie to take home. All three of those were found in the tiny town of London Mills, a stop so popular on the Scenic Drive that it can back up traffic on the highway for over a mile. The vendors were on their A-game. There was a guy selling homemade root beer out of a barrel. There was a woman yelling "Tamales! If you don't like them, you don't pay!" In perhaps a sign of the changing times, there was more than one tent selling CBD oil and, umm, "decorative" glass pipes.
And there was junk. Oh, how there was junk. I fully appreciate the lure of food vendors and homemade jams, but I'll never wrap my head around table after after of rusty antiques in shoddy condition. I realize to some people it's a treasure trove, and I won't begin to argue the appeal of rusty antiques in the homeland of American Pickers, but I don't get it.
Case in point: At one stall this weekend, they were selling the beat-up remnants of a 1970s KerPlunk game for $8. Remember KerPlunk? Once upon a time, in the days before X-Box and Playstation, the height of gaming was pulling plastic straws from a transparent tube in hopes of not dislodging the pile of marbles atop them. If you pulled the wrong straw, marbles would drop to the bottom of the tube, making a noise that sounded nothing like "ker-plunk."
It was, and still is, great fun. But this particular eight-dollar vintage KerPlunk game only had one remaining straw. Spoiler alert, but that's not going to stop too many marbles. That's okay, though, because the marbles were missing, too. Basically this guy was selling a plastic tube and a single piece of straw for eight bucks. Here's another spoiler alert: They still make KerPlunk. You can buy a brand new model at Walmart for $14.95. I bet it has all the marbles, all the straws, and doesn't smell like it's been in someone's attic since 1963.
But again, I won't knock antiques sellers. Maybe there's someone out there getting ready to open a board game-themed microbrewery in need of a kitschy KerPlunk wall sconce. (If you're out there, hit me up; I can cut you a deal on Broken Broken Hungry Hungry Hippo that's somewhere in my closet.)
All told, the day made for a great escape. Pro tip: the main routes of the Spoon River Valley Scenic Drive might not be especially scenic, but the side roads ARE. We detoured off the main drag and got a fair share of fall foliage and fresh air. I even made a long-overdue detour to the rural cemetery where I could say hi to my grandparents and a good portion of my mom's family tree. It's a really nice place, except for the incessant barking dog in the distance that I reckon my grandpa routinely cusses out from the great beyond.
The world may change, but as long as the Spoon River continues to flow, so will the smell of fried food wafting up from Fulton County every fall. Here's hoping our children's children's children will enjoy the Knox County and Spoon River Valley Scenic Drives. They might even have a chance to buy that same KerPlunk tube.
Enough talking. I have pie to eat.