Cold weather brings safety and health concerns for both people and dogs. As a responsible dog owner, it is important to pay attention to your dog's well-being during the winter.
The American Kennel Club offers the following advice to help prepare your pet for the long, cold winter.
Dog days of winter
Provide plenty of fresh water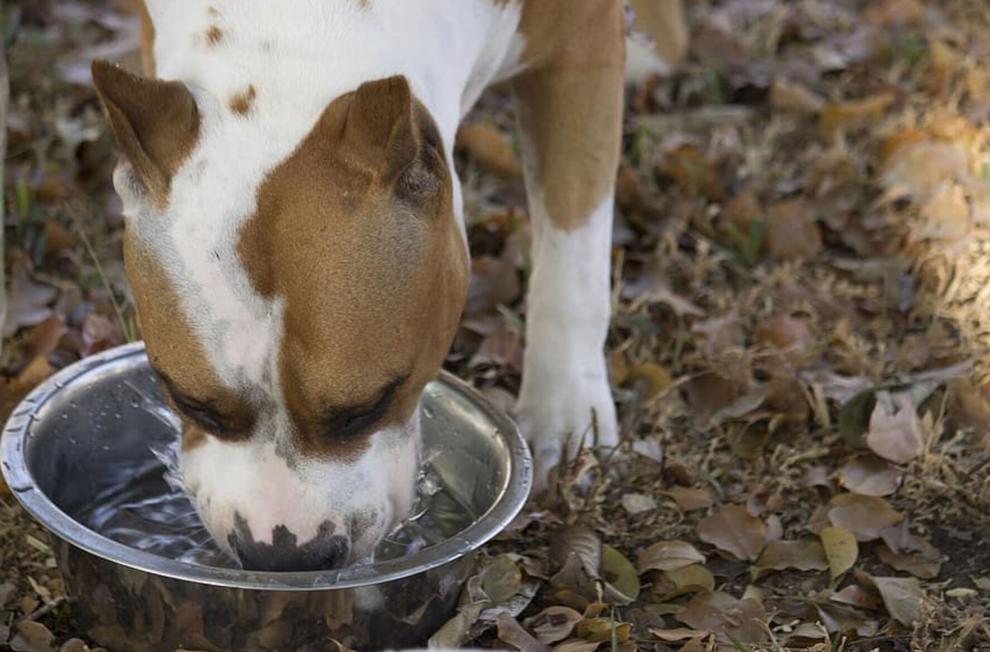 Your dog is just as likely to get dehydrated in the winter as in the summer, and snow is not a satisfactory substitute for water.
Provide plenty of food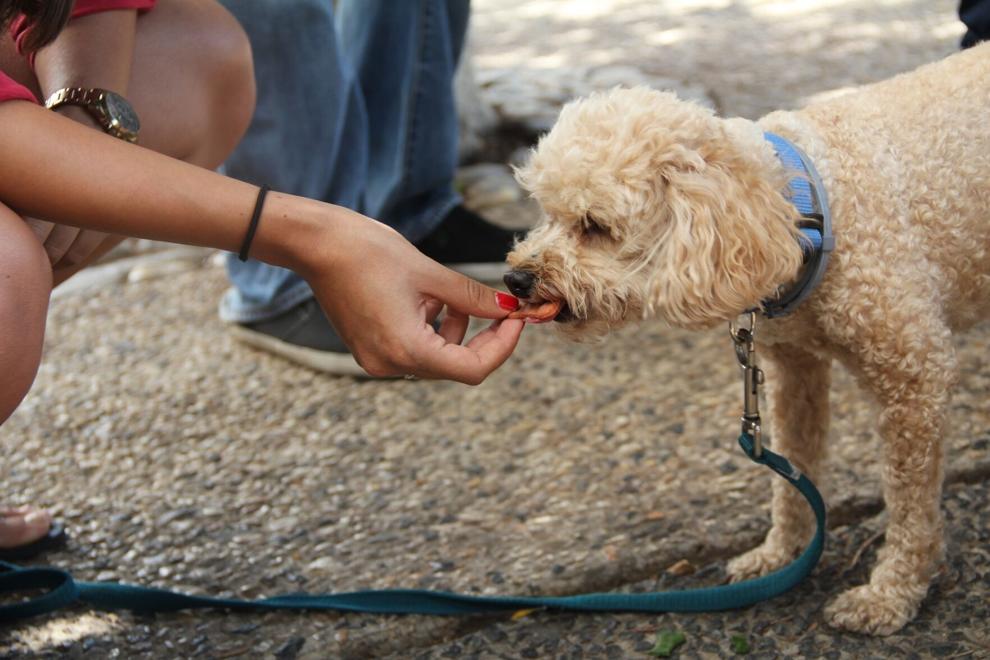 Feed your dog additional calories if he spends a lot of time outdoors. It takes more energy in the winter to keep body temperature regulated, so more calories are necessary.
Dogs kept indoors get less exercise during winter months and may gain weight, so keep an eye on their diet.
Keep your dog's paws dry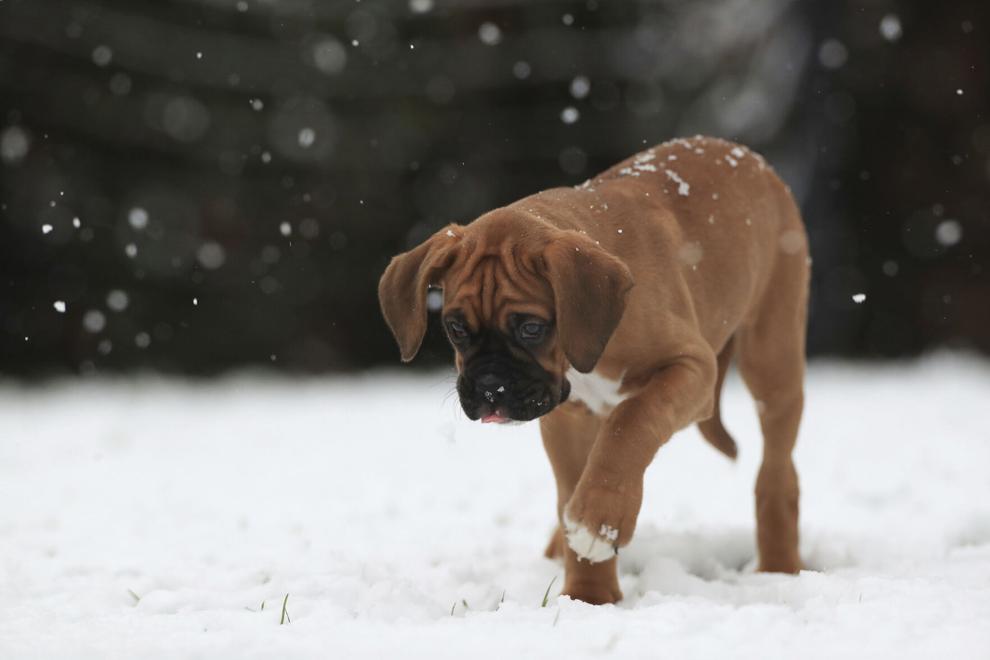 Rinse your dog's feet and dry them after a walk. This helps avoid tiny cuts and cracked pads.
A little petroleum jelly may soften the pads and prevent further cracking.
Groom your dog regularly
Your dog needs a well-groomed coat to keep properly insulated. Towel or blow-dry your dog if he gets wet from rain or snow.
Keep your dog warm, dry and away from drafts
Adequate shelter is a necessity. Tiles and uncarpeted areas may become extremely cold. Place blankets and pads on floors in these areas.
Be mindful of these hazards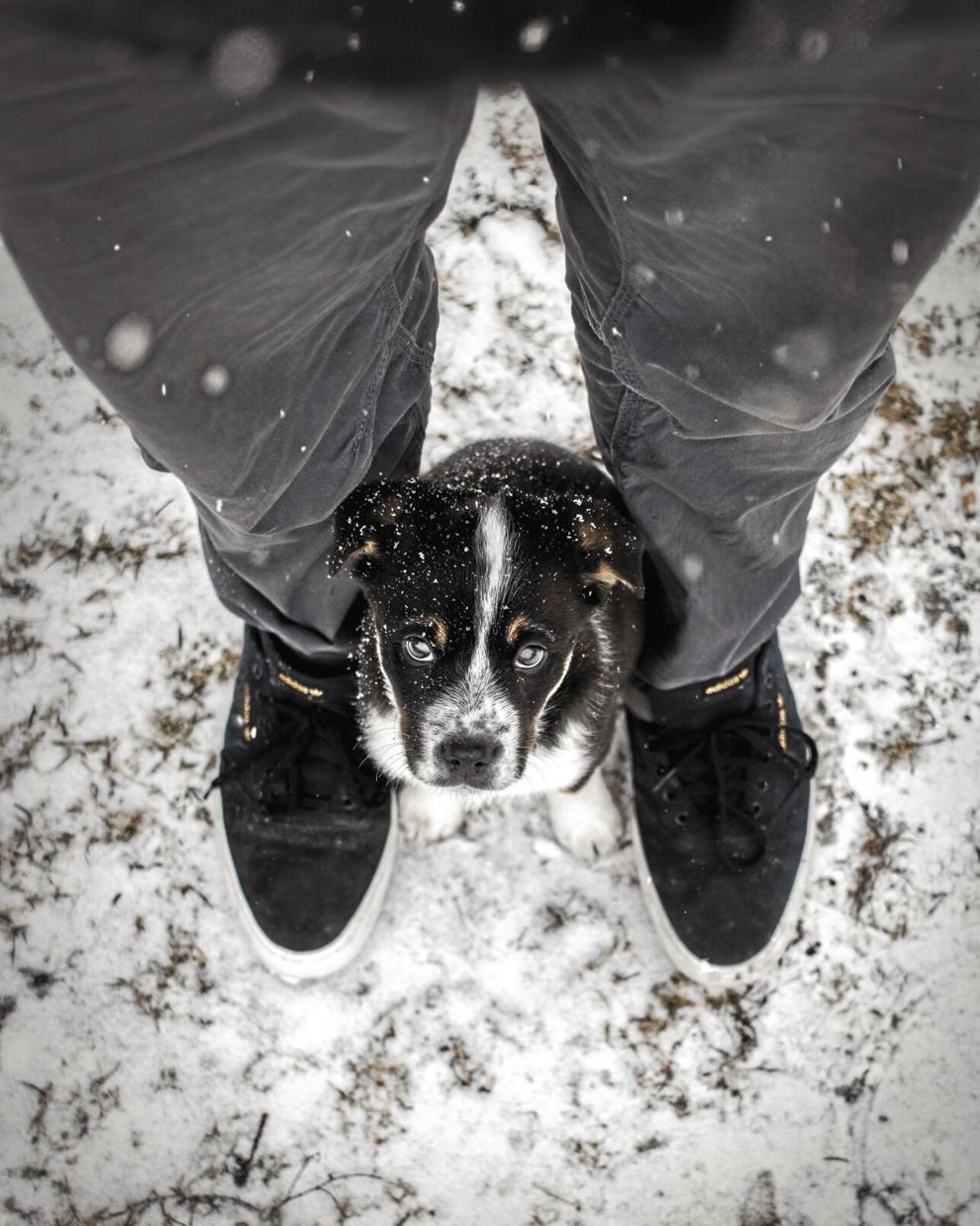 Cold: Don't leave your dog outside for long periods of time. Wind chill makes days colder than actual temperature readings, and dogs are susceptible to frostbite on their ears, tails and feet.
Ice and snow: Be careful when walking or playing with your dog outside. Your pup could slip or jump in a frozen lake, river or pond. Snow can muffle scents, and your dog can easily get lost.
Carbon monoxide: Don't leave your dog alone in a car. It gets too cold, and carbon monoxide from an engine left running is dangerous.
Antifreeze: Although it smells and tastes good to your dog, antifreeze is highly poisonous and can be lethal.
31 popular dogs that should stay inside this winter
31 popular dogs that should stay inside this winter
Intro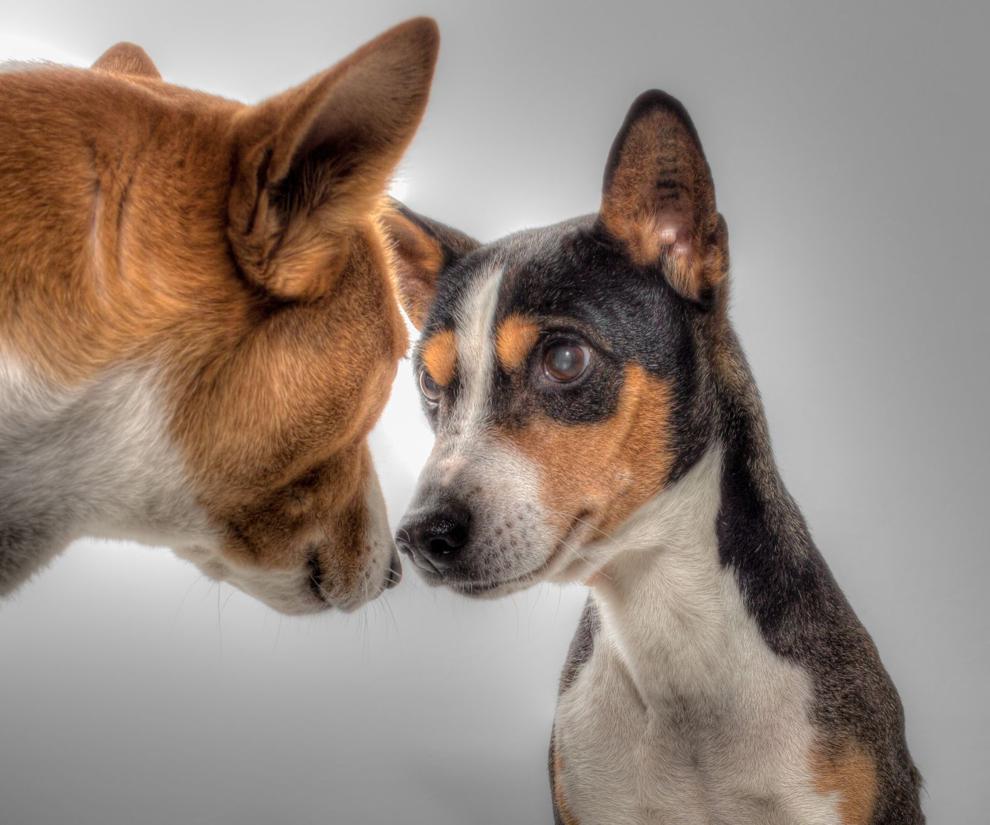 Although we know that dogs are descended from the mighty wolf, different dog breeds exhibit a huge variety of characteristics. While some breeds can pull sleds around the Alaskan tundra and face the cold weather, other pups were meant to stay bundled up inside this winter.
The data experts at pet data site PetBreeds used data from Animal Planet and the American Kennel Club to find the 31 most popular breeds that can't handle the cold weather. These dogs are qualified as the least cold tolerant, or "1" (Animal Planet measures on a scale of 1-low tolerance, 2-medium tolerance and 3-high tolerance). Dog breeds are ranked by their popularity in 2015, based on information from the American Kennel Club.
Most of these canines have short fur (or none at all) and not enough body fat to keep them cozy in freezing temperatures. Size, however, is not a determining factor. Of course, tiny breeds like Chihuahuas and Shih Tzus would prefer to stay curled up on the couch, but larger dogs like Weimaraners and Great Danes do not handle cold temperatures well, either.
#31. Pharaoh Hound
Popularity (2015): 171
Average life expectancy: 13 years
Average weight: 55 lbs
#30. Ibizan Hound
Popularity (2015): 160
Average life expectancy: 13 years
Average weight: 65 lbs
#29. Greyhound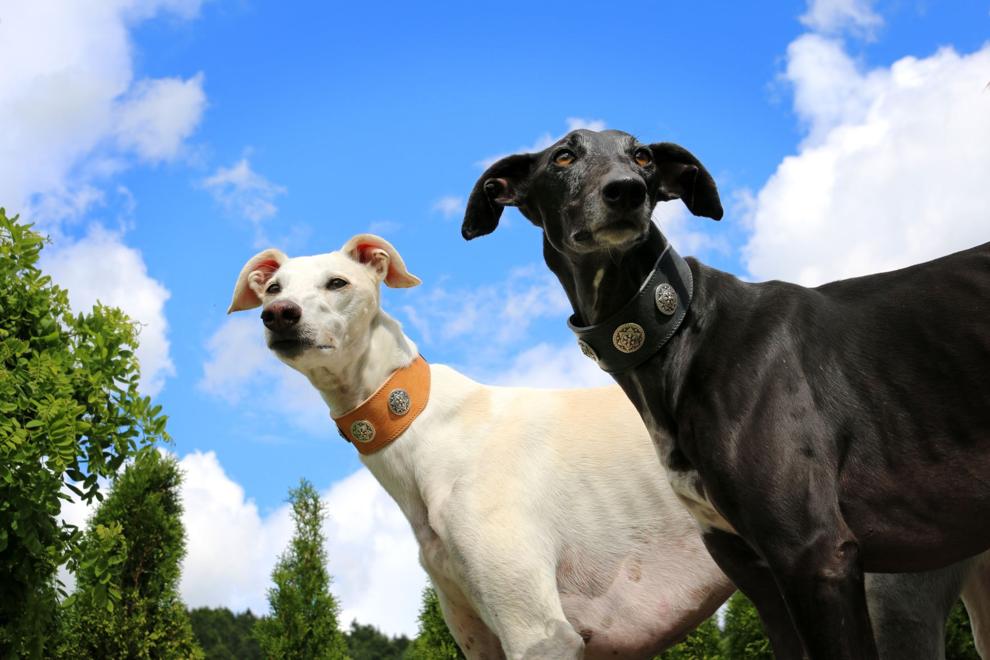 Popularity (2015): 147
Average life expectancy: 12 years
Average weight: 70 lbs
#28. Redbone Coonhound
Popularity (2015): 139
Average life expectancy: 13 years
Average weight: 65 lbs
#27. German Pinscher
Popularity (2015): 138
Average life expectancy: 14 years
Average weight: 35 lbs
#26. Manchester Terrier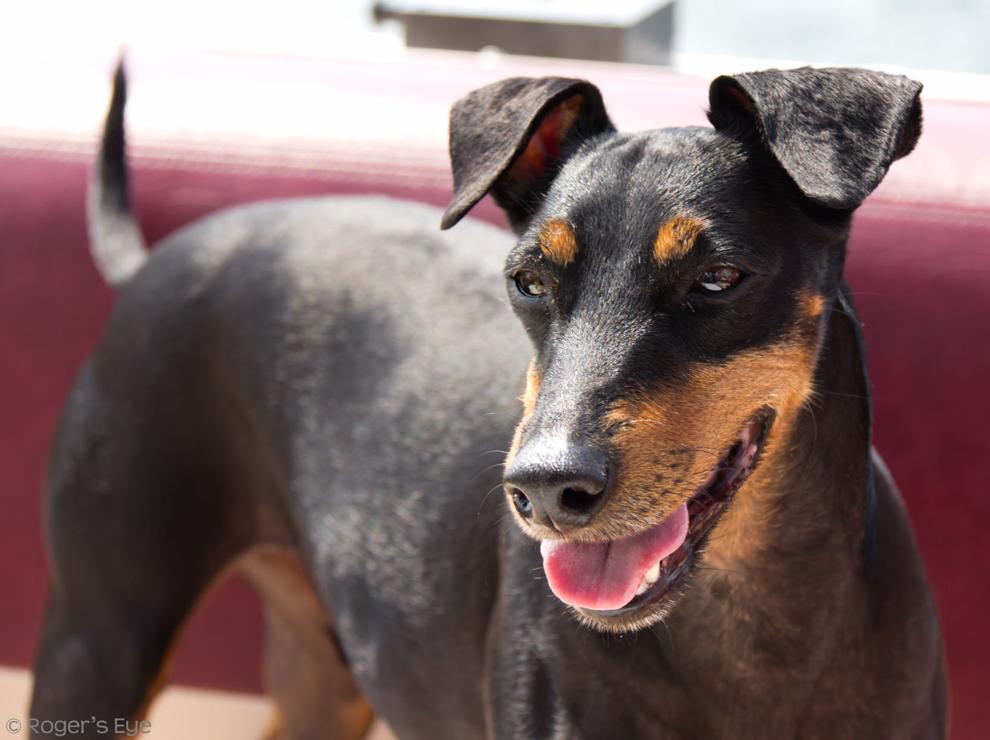 Popularity (2015): 137
Average life expectancy: 16 years
Average weight: 22 lbs
#25. Affenpinscher
Popularity (2015): 136
Average life expectancy: 13 years
Average weight: 9 lbs
#24. Saluki
Popularity (2015): 132
Average life expectancy: 13 years
Average weight: 65 lbs
#23. Toy Fox Terrier
Popularity (2015): 110
Average life expectancy: 14 years
Average weight: 7 lbs
#22. Rat Terrier
Popularity (2015): 101
Average life expectancy: 19 years
Average weight: 40 lbs
#21. Japanese Chin
Popularity (2015): 97
Average life expectancy: 13 years
Average weight: 7 lbs
#20. Brussels Griffon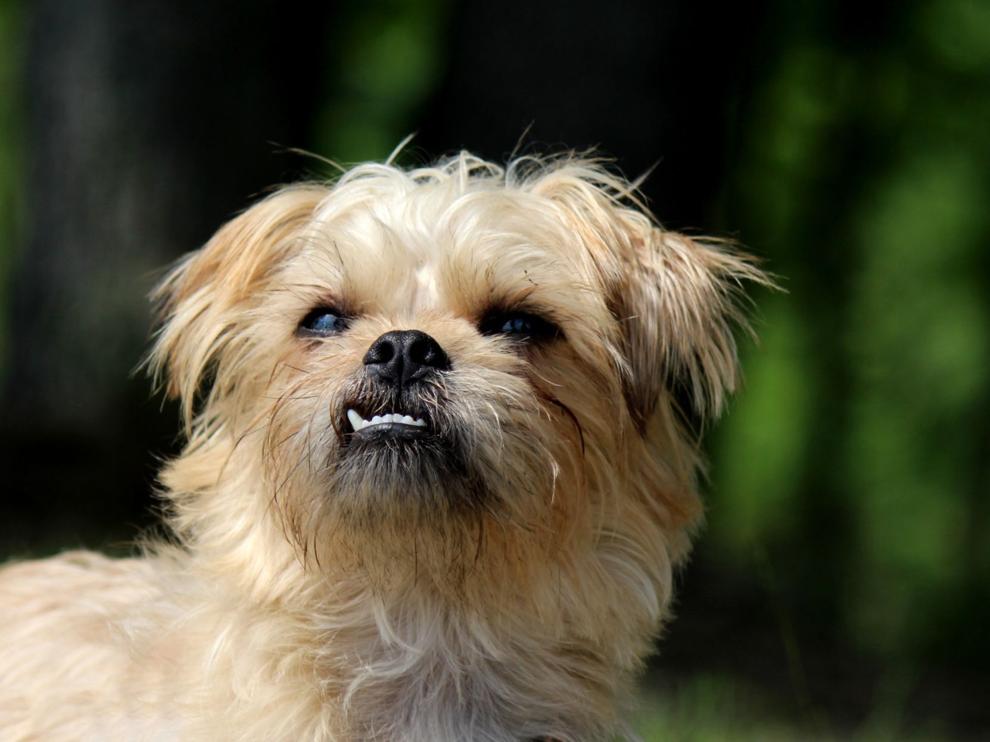 Popularity (2015): 95
Average life expectancy: 14 years
Average weight: 10 lbs
#19. Basenji
Popularity (2015): 87
Average life expectancy: 13 years
Average weight: 26 lbs
#18. Staffordshire Bull Terrier
Popularity (2015): 79
Average life expectancy: 13 years
Average weight: 40 lbs
#17. Chinese Crested
Popularity (2015): 75
Average life expectancy: 14 years
Average weight: 12 lbs
#16. Italian Greyhound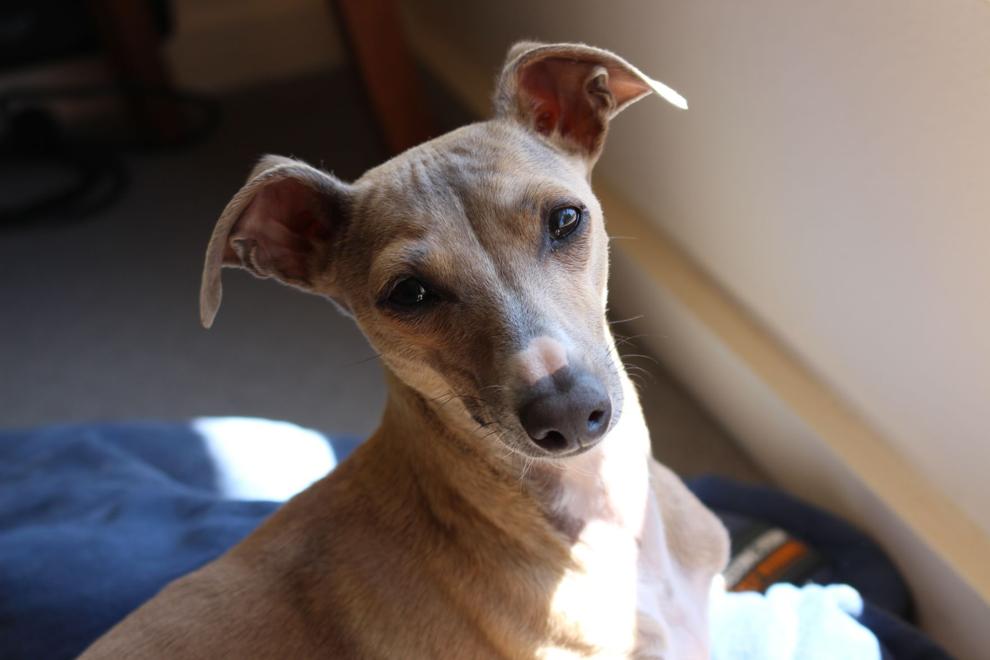 Popularity (2015): 71
Average life expectancy: 14 years
Average weight: 14 lbs
#15. Miniature Pinscher (Min Pin)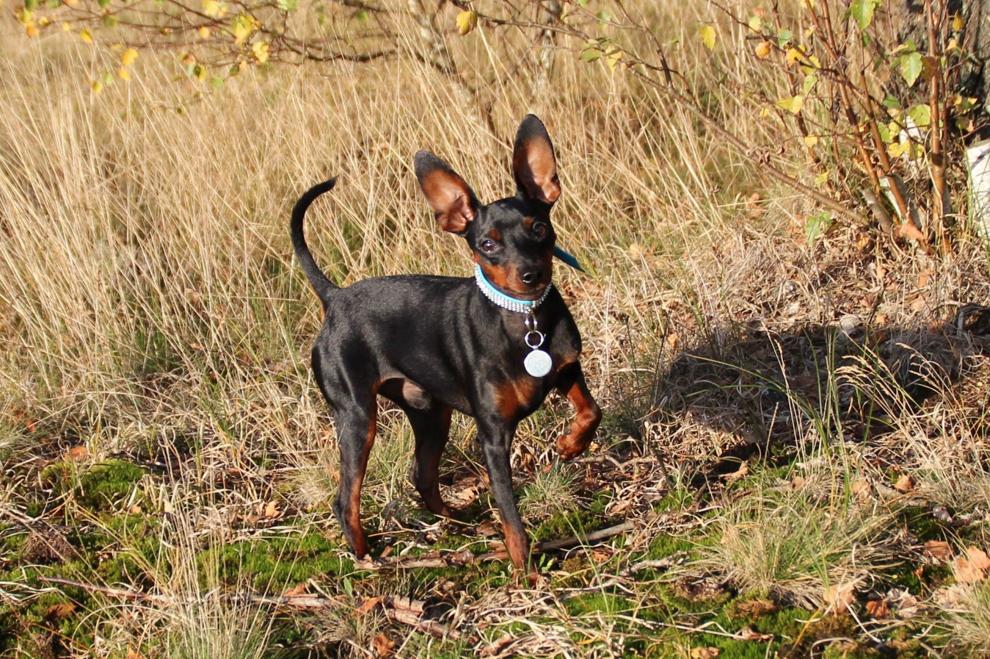 Popularity (2015): 64
Average life expectancy: 13 years
Average weight: 10 lbs
#14. Dogue de Bordeaux
Popularity (2015): 63
Average life expectancy: 11 years
Average weight: 144 lbs
#13. Dalmatian
Popularity (2015): 62
Average life expectancy: 13 years
Average weight: 60 lbs
#12. Whippet
Popularity (2015): 57
Average life expectancy: 14 years
Average weight: 40 lbs
#11. Papillon
Popularity (2015): 48
Average life expectancy: 14 years
Average weight: 9 lbs
#10. Weimaraner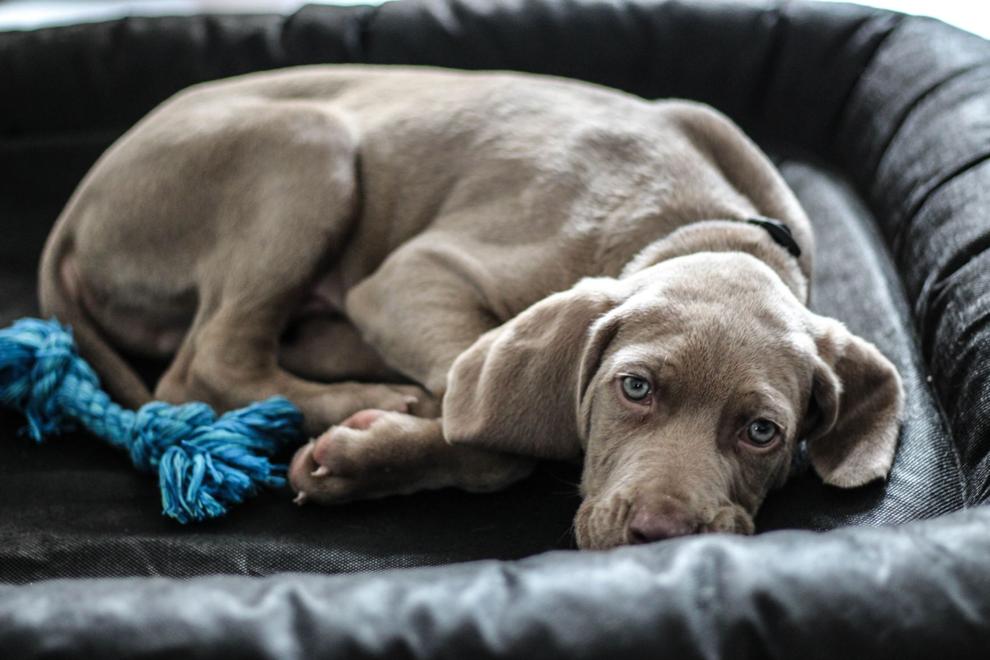 Popularity (2015): 34
Average life expectancy: 11 years
Average weight: 90 lbs
#9. Vizsla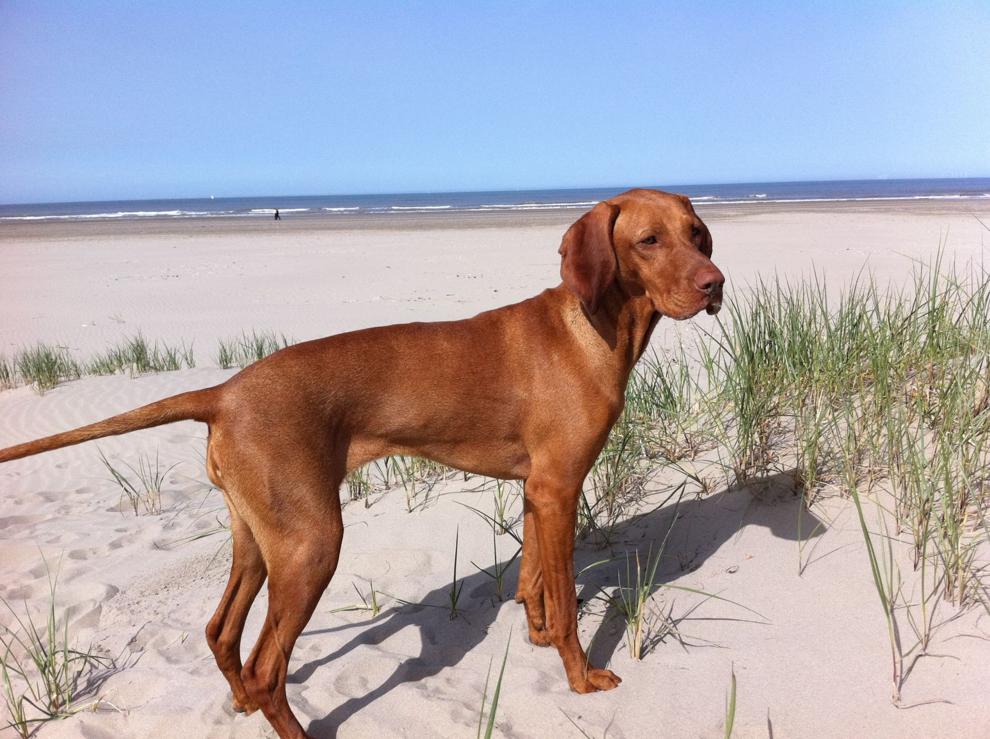 Popularity (2015): 32
Average life expectancy: 12 years
Average weight: 65 lbs
#8. Chihuahua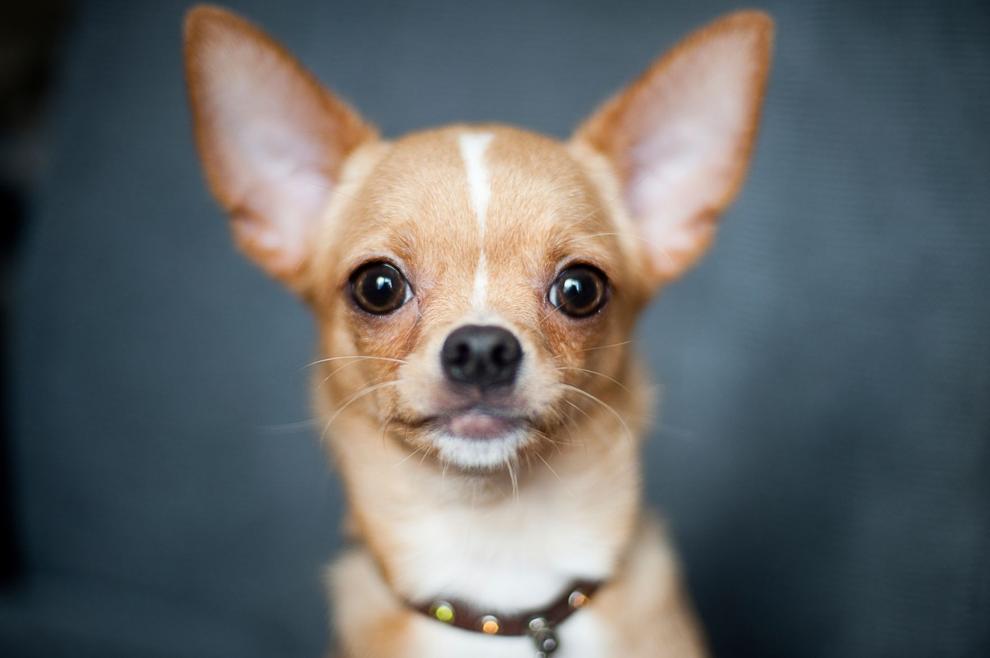 Popularity (2015): 28
Average life expectancy: 16 years
Average weight: 6 lbs
#7. Havanese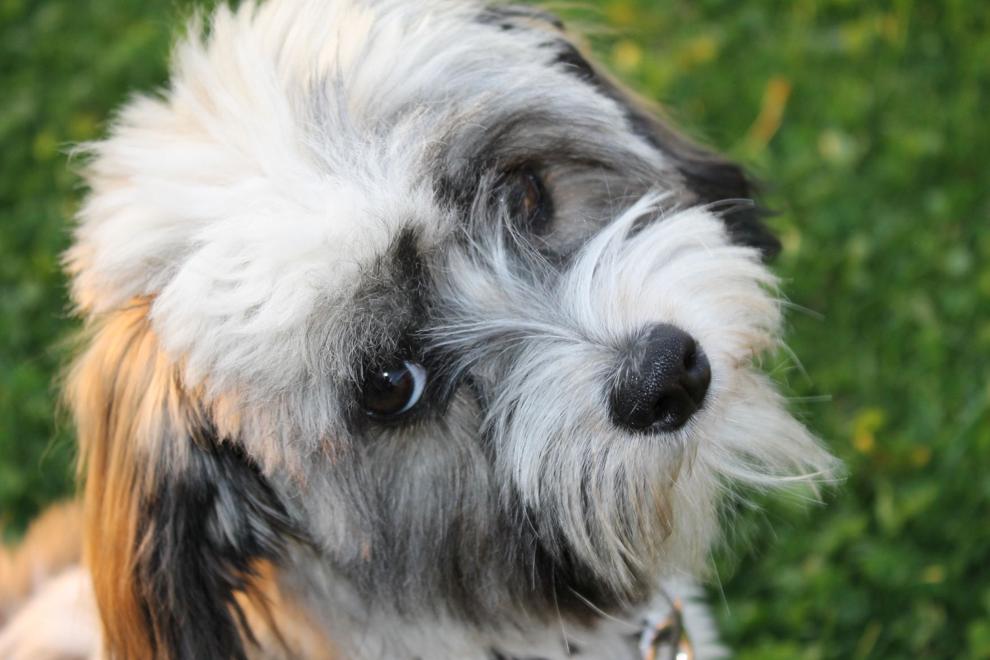 Popularity (2015): 24
Average life expectancy: 13 years
Average weight: 13 lbs
#6. Boston Terrier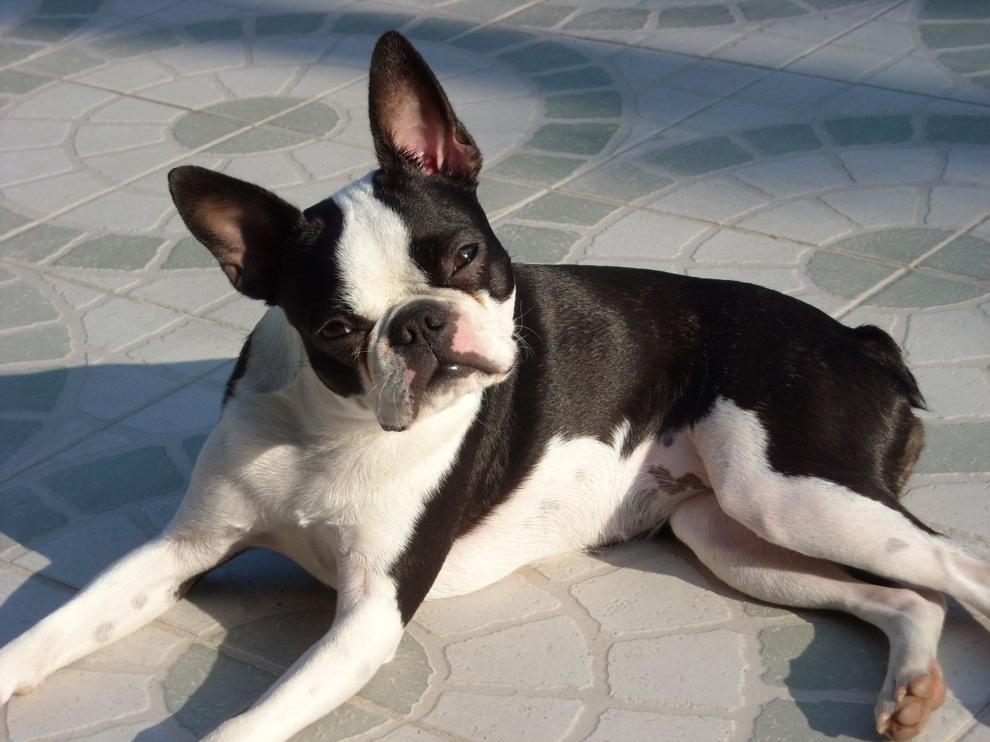 Popularity (2015): 22
Average life expectancy: 12 years
Average weight: 25 lbs
#5. Shih Tzu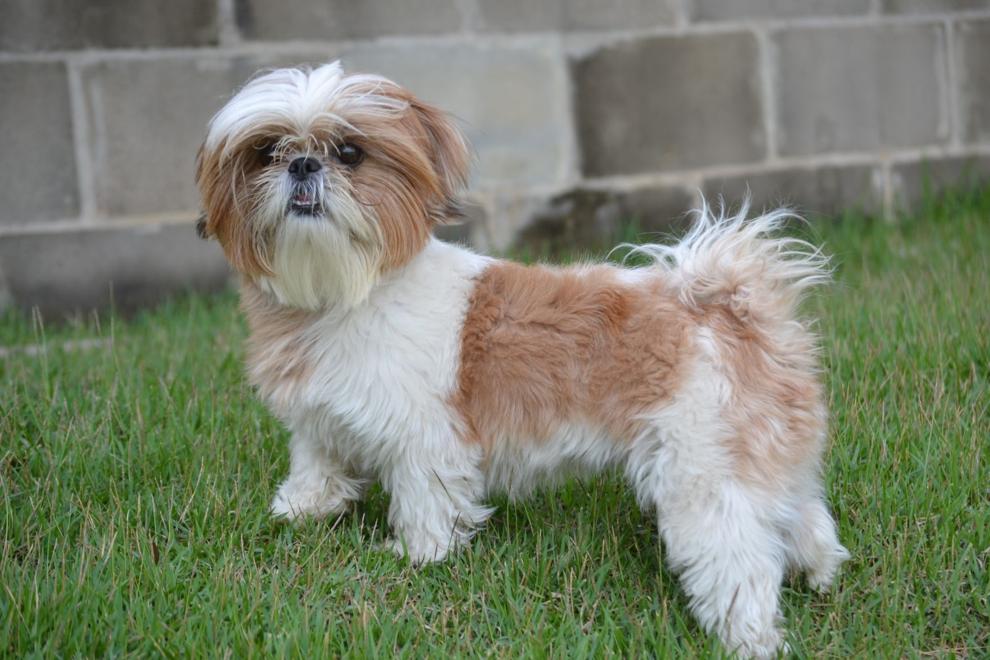 Popularity (2015): 19
Average life expectancy: 13 years
Average weight: 16 lbs
#4. Great Dane
Popularity (2015): 15
Average life expectancy: 7 years
Average weight: 180 lbs
#3. Boxer
Popularity (2015): 10
Average life expectancy: 11 years
Average weight: 80 lbs
#2. Yorkshire Terrier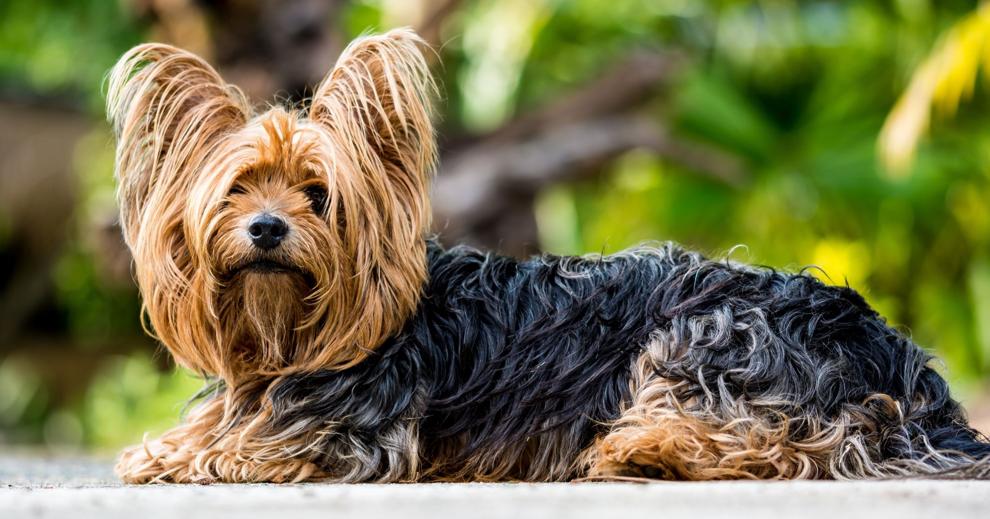 Popularity (2015): 7
Average life expectancy: 13 years
Average weight: 6 lbs
#1. Bulldog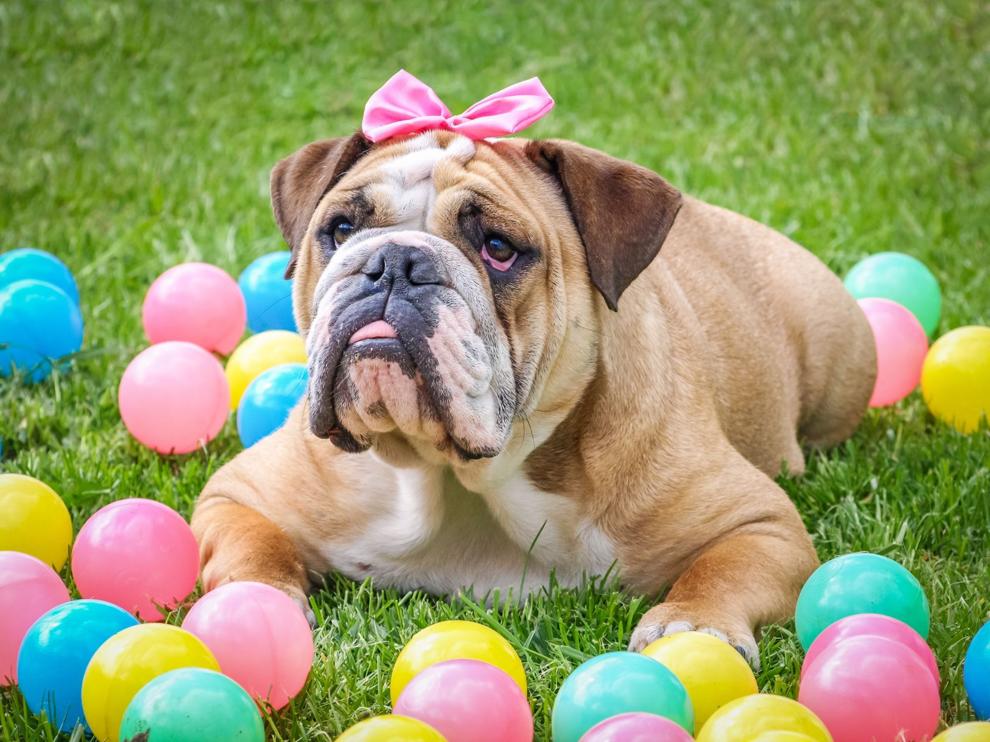 Popularity (2015): 4
Average life expectancy: 9 years
Average weight: 55 lbs