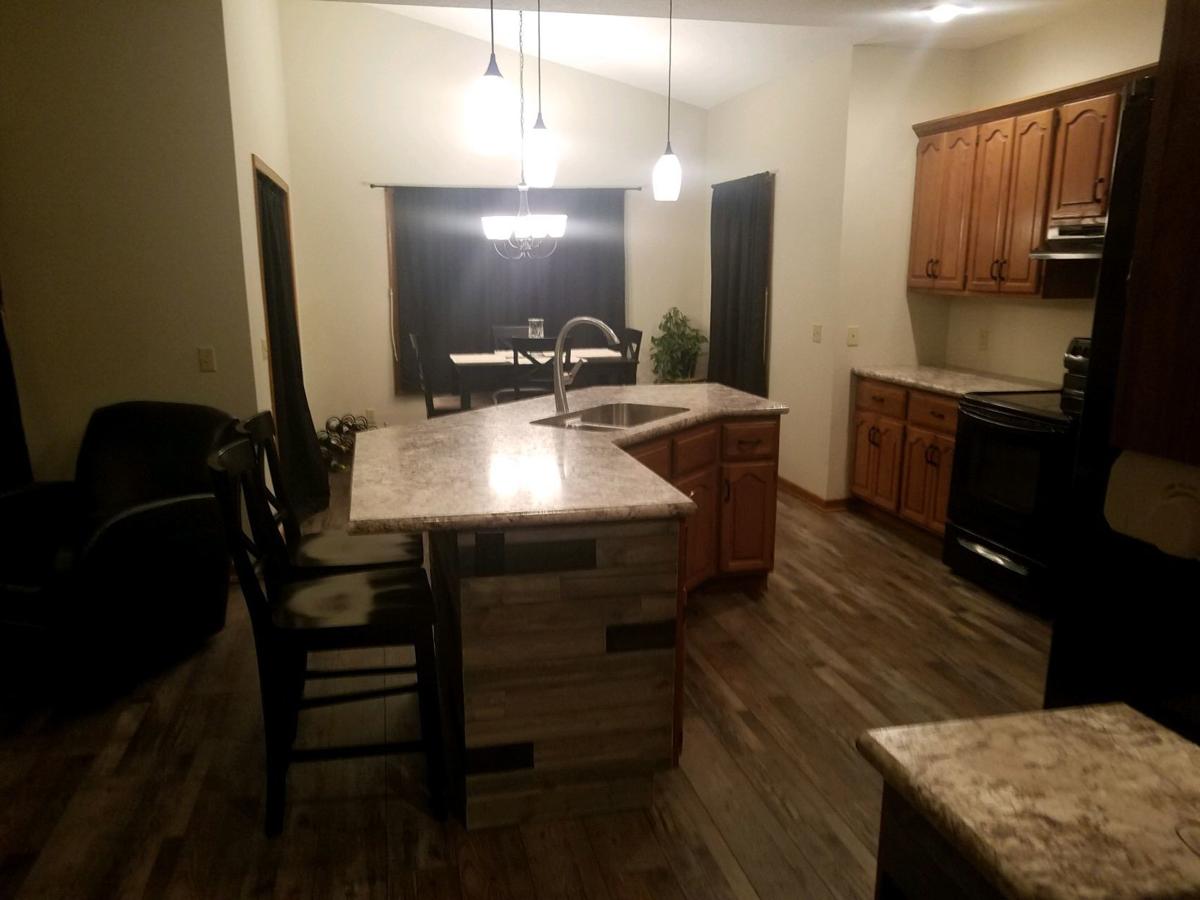 It was a Halloween to beat all Halloweens.
Three inches of snow on the ground and two inches of standing water in my house.
Now, a shade past two months since the folks from Werner Restoration began drying out Casa de Marxie, it is 99% fixed. Save for a new master bath floor and a hardwood transition here and there, things are inspection-ready.
To recap, a toilet and bathroom pipe break caused my house to flood from second floor to basement on Oct. 31, 2019. For nine hours, water ran from an upstairs bathroom, taking with it ceilings, a kitchen, a kitchen island and cabinets, two bathrooms, a formal dining room, three bedrooms, two carpeted hallways, and a master walk-in closet. Oh, and the basement.
When we went to bed the following night — with 30 industrial fans drying three floors and 12 rooms — I never thought I'd see this day. 
For a month, we were confined to one downstairs room, which had been used only for show before the incident, and one bedroom as plumbers, plasterers, electricians, painters and floor contractors took over our home. The only promise made to us was we would not be hosting Thanksgiving dinner. 
Though our lifestyle was somewhat cramped, my wife, son and I were taken with the number of offers of assistance we received during the craziness.
Friends offered their homes, and another friend offered his hotel. The number of invitations to Thanksgiving we received touched us. The Hodges of Rock Island were willing to share half of their gorgeous Rock Island home, but no meals. Obviously they have seen my son eat.
You have free articles remaining.
The Taylor Ridge Carpitas had my son stay with them during finals week so he could get a home-cooked meal and have a place free of construction dust and paint fumes to study.
There was kindness at every turn.
The folks from Werner Restoration have been fabulous, handling the drying of our home and serving as the general contractor on a huge build. Werner was called the morning after our incident, and a representative showed up three hours later. Someone associated with the firm has been at my house every day, save for weekends, since. Werner stepping in to dry and protect my home from mold within 24 hours won me over.
Scott Horton, a United Township High School grad, handled all of the cabinet work, put up a replacement vapor barrier (whatever that is), replaced three rooms of trim and quarter rounds, and drilled the hole for the new kitchen sink.
He designed and built the new island front and numerous other little things not on his daily work order. They have have not gone unnoticed by the boss, aka my wife. Horton and a dude they called "Nate'' brought the new flooring across the house to life. If there were more Scotts and Nates in this world, it would be a much better place.
Steve Timm, J.L. Brady Plumbing's front man, was a lifesaver. He put a family vacation and a two-day road trip to see his sons play college football on hold to help us. Steve and his staff are amazing.
Toby and Ashton Kutcher's cousin (that's what everyone called him), electricians from Shaw Electric, designed and installed three difficult-to-place pendant lights in the kitchen. The pendant lights replaced a custom-built number others had raved about for years, but which always annoyed me to my core. Calling them — and Dustin, our painter — skilled would not be enough to give them their due.
Before I get too gushy, let me add that there were nicks and cuts along the way. Some dude named Lou, a flooring hemorrhoid, and a plumber from a company not named J.L Brady might have been the rudest dudes I have ever come across.
Sadly, you have to deal with pains in the backside because all you want is your house back. And I think if there were only two jerks among the number of people who were running through our home for two months, then we did OK.
Our insurance adjuster has been fair and first-rate. Same goes for Doug, the general contracting lead from Werner. This was the first claim we have ever had in the 16 years where we live, and we had to navigate uncharted waters.
Next time, though, I want to be in a boat if I'm navigating water.