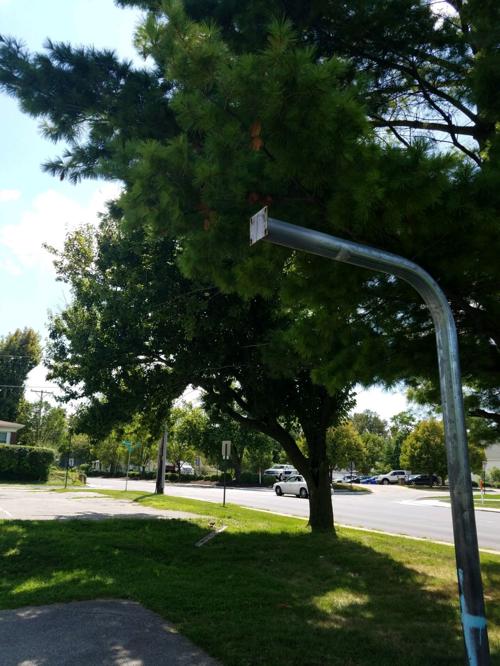 Because of fear, they have removed the basketball hoops from the park where I grew up.
What's worse is I get it.
John Gripp, the tremendous leader of the Rock Island Parks and Recreation Department, had the hoops removed last week from Lincoln Park. Gun violence in the park and an upturn in site vandalism prompted the removal.
But because of the many good times that took place in the past at Lincoln Park, this step hurts us "old-timers.''
In the Stone Age — before the internet and cellphones existed and before guns were used to settle disputes — Lincoln Park was the center of life for many.
I played basketball there in the evenings and often skipped third-hour psychology in high school to go sledding down its many hills on a cafeteria tray. Those are just a couple of things I can mention about how fun Lincoln Park was, while still protecting the names of the many not-so-innocent who shared my youth.
Basketball was played seven days a week at the park when weather permitted. There was a nice mix of old dudes and young guys who would pass the ball and play as a team. If you were lucky, you could hold the court for two or three games during a good stretch.
Sometimes we would move to Stephens Park in Moline to see who was there and what was happening, and every so often we'd stop at Hero Street in Silvis. Those games were bloodbaths. No autopsy, no foul.
Most summer nights if you did not have an organized baseball game, you played at Lincoln first and then Rock Island's Longview Park. African-American, white, Hispanic — it didn't matter. And yes, there were territories you respected and avoided, but parks — especially Lincoln and Longview — were off limits to such stuff.
Longview games were track meets, lots of one-on-one stuff with some of the area's best athletes. A mix of old and young were involved, and a ton of trash was talked. It was nothing to see older guys drinking beer between games or sipping on a bottle of TJ Swan Easy Days wine. You could always catch the 8 o'clock baseball game at historic Douglas Park after a Longview run.
Nothing, though, matched Lincoln Park hoops.
Confrontation? You bet. Punches thrown? Every so often.
It was a different era; I get it. You settled things in those days with a conversation or an occasional pop to the chin.
Most times, if you were disrespected — which came in a variety of ways — you didn't go to your car, grab a gun and settle things with a bullet. You talked it out or you let it simmer and pass. Usually it did. If it didn't, knuckles got thrown, but it stopped there.
Not the case today, I know. It's why Gripp took this step.
Lincoln Park is a beautiful place with so much to offer its neighbors, other residents of Rock Island and Augustana College students. Concerts and Genesius Guild productions have long been park staples.
If taking down one of the reasons large crowds gather and violence ensues helps prevent that violence, then keep the hoops locked away. The place has too much going for it to become a haven for trouble.
Memories are just that — memories. Though it is sad indictment on society, it is the right move to remove the hoops from Lincoln Park.
Be the first to know
Get local news delivered to your inbox!