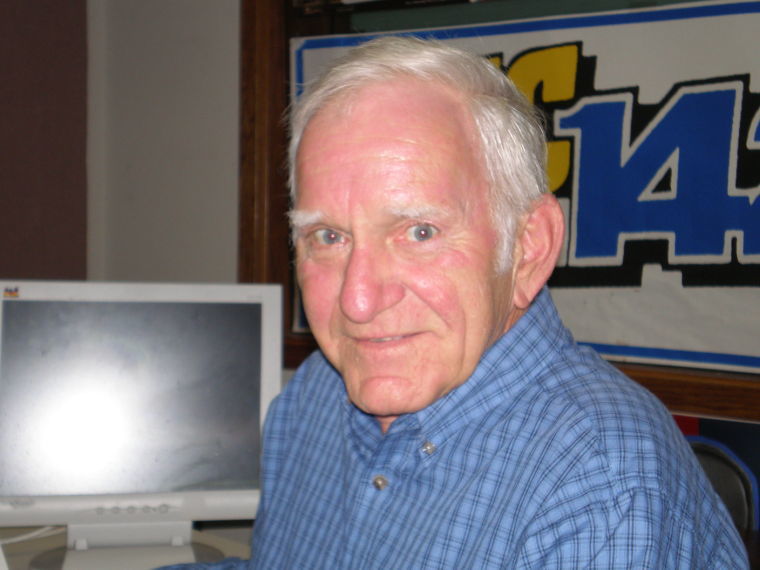 My phone began to explode around 1 p.m. that warmish Tuesday eight days ago.
"Guessing you have heard the news?'' read the text from Jim Albracht, the retired talk radio host, who for decades locally, hosted the successful "Albracht in the A.M.'' show on station WOC-1420 A.M.
"They'' is iHeart Radio, which in cost-cutting measures to work through its many financial issues, dramatically shaved its workforce last week. "Fisher'' is Jim Fisher, a four-decade WOC employee, who for a quarter century, hosted the Jim Fisher Show afternoons on WOC.
"Sad,'' wrote Albracht, who — through his grace, wisdom and patience — taught me tons about the business of radio and TV. We have shared countless broadcasts through the years and, during his talk days, Albracht made me his morning-show replacement when he had time off.
My response to the workforce reductions has been,  "Sad.'' It's all I can muster. No more, no less. 
I'm sad for Ron Evans, Debbie McFadden and Dave Levora, longtimers in the business, a trio I listened to, and have great respect for. These are people who for decades began their days at 3:30 a.m., because they felt they were making a difference on the local landscape. And they did.
As strange as it sounds, I hurt most for Fisher, despite him being a competitor.
You have free articles remaining.
Whether you liked him on the air or felt he was a wind bag, what you got was his best every day from 2 to 5:30 p.m. or  2- 6 p.m. in years past.
I sat many an afternoon in his chair, working as his sub — after hours of prep — wondering how I could keep the conversation going for four hours. Something that — for as long as he sat at the microphone — came easy to Fisher.
Few, if any, could play the talk radio game like him and he was without peers locally. If Fisher found a topic to drive the day, create a buzz and incite listeners to call, he would run to daylight with it. Best of all, was he had enough in the tank to switch topics. He was that good.
I learned, from Fisher and Albracht, the gig had to be about taking a side. Right, wrong, conservative, liberal, red vs. blue, General Motors vs. Ford. Take a side and defend that side as best you can. It was perfect for Fisher, because he loved the give and take and was a master at creating conflict. Amazingly, it was never personal. It was how the game is played.
I will forever be in Fisher's debt for Sept 11, 2001. He offered me his studio — with him —  and the opportunity to find the pulse of the community in a broader setting. Instead of me chasing, news came to me.
For four hours, Fisher broke only for station identification, allowing Quad-Citians to share where they stood on the attacks upon our nation. We were competitors, but the hand Fisher extended that day was above and beyond.
Sadly our paths haven't crossed much in the past two years, though I was tuned in many times to his show while traveling about. 
An extremely private man away from his show, Fisher's next step is a guess. The same goes with the others who were cost-cutting casualties. I wish them all the best.
Just to be discussing things of this nature is, well...Sad.