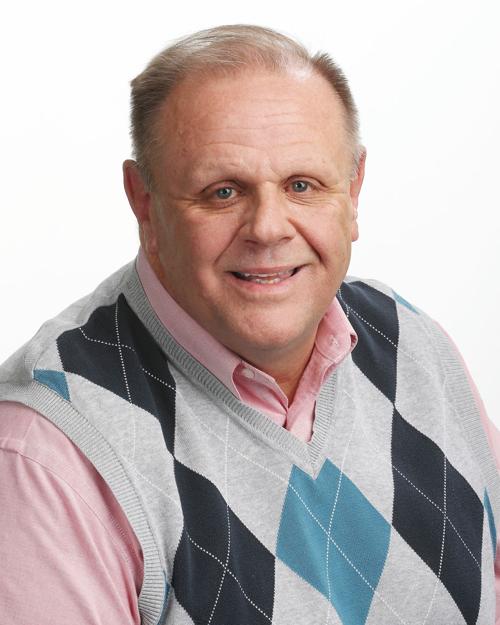 To the best of my knowledge:
My kingdom for someone to dress up as common sense for Halloween.
I love how the Left and the Right have no idea how to straighten out our country, but the guy having coffee at the Rock Island Hy-Vee has all the answers. And … apparently he is a doctor, because he has all the right answers when it comes to COVID. Amazing.
I don't want to brag about taking expensive trips, but I just returned home from the gas station. Come on, Joe, stop with the hustle.
John Deere has been riding the backs of its labor force for years. It's time it stepped forward and listened. This strike needs to end. How many more deaths are needed?
I loathe all pitchers, but the Braves' Charlie Morton is a mighty tough cat. Sixteen pitches with a broken leg. He must have been a catcher in another life.
If I lived in Davenport I'd vote for Mike Matson for mayor. If I lived in Illinois, I'd vote for Mike Thoms for state senator. Both are unselfish, forward thinkers who want to do right by those they serve.
Deep down we are all that one person in the convenience store wearing pajama pants.
You know you are old when you smile when you hear, "Kodak moment.''
There is no bowl big enough for good chili.
How does the Bettendorf Starbucks get away with having cars backed up onto Middle Road, creating traffic? We cannot stop the ridiculous $6 cup of coffee, but someone should do something about the traffic snarls it creates.
If you give me a ghost that mows the lawn and shovels snow, it can inhabit my house anytime.
There should be a smoke detector setting that reads: "Just cooking.''
I swear I passed a minivan filled with kids and did not see one tablet, one phone or video being shown. It was not a horse and buggy, it was a real-life minivan.
I was not sleeping through a recent school board candidate forum, I was listening with my eyes closed.
Captain Combover says he loves his military, but in the last week he has shown great disrespect to two Americans who valiantly served their country. Come on, Don.
It's sad that an 88-year senator from Iowa who has given decades to public service, has to back down from the truth and kiss up to Captain Combover.
I love the convenience store chain offering a club for fountain-soda buyers. It's $5.99 for 30 days of drinks, which means the company still makes $5.97 profit off every membership.
After 40 years of cold and nasty french fries, Wendy's is offering a guarantee that its fries will not be the normal soggy and cold they have been for years. How sad is it that you have to guarantee finally what the customer deserves.
I have no sympathy for any auto dealer and their chip issues. Let's fix the problem by buying junked-up used cars to sell.
When I say "we'll see'' is a surefire guarantee it's not going to happen. I learned that trick from my dad.
Your world has slowed when the highlight of the day is shooting bubbles from the bottle of Dawn dish soap.
Overheard at a recent party: "I tell my kids, wine is "Mommy Juice.''
"Let's go apple picking,'' said no man to any woman as a possible first-date destination. Never.
Again, for the 178th time, all that is useful or fashionable about Crocs is lost on me.
One minute you are young and happy and the next you are predicting when it will rain because your fake left hip and surgically repaired left arm hurt.
Flossing the morning of a dentist appointment is like cramming for an English test you didn't study for all semester.
Apparently the City of Moline is under the belief that there is a Street Repair Fairy that will sweep its way across town.
I'd still rather have Mitch Trubisky than Justin Fields. I'm just sayin'.
The dude that said the serving size for Oreo cookies is two needs his head examined. Two bags, maybe.