The man, a lieutenant commander in the U.S. Navy, a gifted pilot with skills matched only by those he flies with, laughed when I shared my secret.
"It was the greatest vomit of my life,'' I said to Lt. Commander Andre Webb, the modest and humble Navy officer who flies the No. 6 Boeing F/A/18 Hornet jet as a member of the U.S. Navy Blue Angels, the world's top flight demonstration team. 
Twenty years and 50 pounds ago, when I still had my original left hip, I got the chance to ride along on a Blue Angels flight. The guy who gets queasy on the Ferris wheel made it through 40 minutes of barrel rolls and a variety of stunts before losing his morning banana during the pilot's signature landing maneuver. I have a job that has afforded me countless cool experiences, but getting to use a Blue Angels "party'' bag ranks near the top.
"I get it,'' Webb said Thursday morning, standing on the 90-plus-degree tarmac of the Quad City International Airport in Moline, not one bead of sweat showing. "Just think how much fun I'm having.''
Webb and his Blue Angel counterparts are in town to perform at the Quad City Air Show. Every two years since Ken Hopper brought the show to life, the Blue Angels have performed at it.
"Looking forward to the show,'' said Webb, who played high school football at prep powerhouse Eisenhower High School at Lawton, Okla., prior to attending the U.S. Naval Academy at Annapolis, Md.
At the Naval Academy, Webb earned his bachelor's degree in economics and his commission as an ensign in the U.S. Navy. "I have heard nothing but great things about this show,'' said Webb, who joined the Blue Angels team in 2017.
Webb, whose father was in the Air Force, said he has always been taken with flight.
You have free articles remaining.
"It helped that he (his father) was in the Air Force and I grew up around military aircraft,'' said Webb, who was sporting his crisp and neatly cut Navy Blue Angels flight suit. "But growing up and going to air shows had an influence as well. Then I was lucky enough to go to the United States Naval Academy and then get into Naval aviation.''
Before earning a spot with the Blue Angels, Webb was a top combat pilot and flight instructor with the Navy. He has over 200 carrier landings to his credit. From March through November, the Blue Angels perform at 32 airshows across the country. The challenge, Webb said, is adjusting to changing weather and different surroundings each week.
"It's always different because of weather and because of different locations,''  he said, noting that the first day at a show site, the team will have three practice sessions. "That's one of the things that keeps us on our toes in that there is always something different going on.''
Flying in a formation of six while performing intricate turns and patterns at speeds upwards of 700 mph requires skills only a few have. The fact that just 267 pilots have performed with the Blue Angels since the team was formed in 1946 is not lost on this modest Oklahoman.
"I understand how fortunate I am and that we are held to a certain standard,'' Webb said, noting the Blue Angels pilots study practice and show videos just as athletes watch game films. "We are held accountable and called out if if need be. We know if something isn't right.''
Rarely, though, is something not right. The Blue Angels — including Lt. Commander Andre Webb — are that good. I know firsthand.
062819-mda-nws-marxcol-01.jpg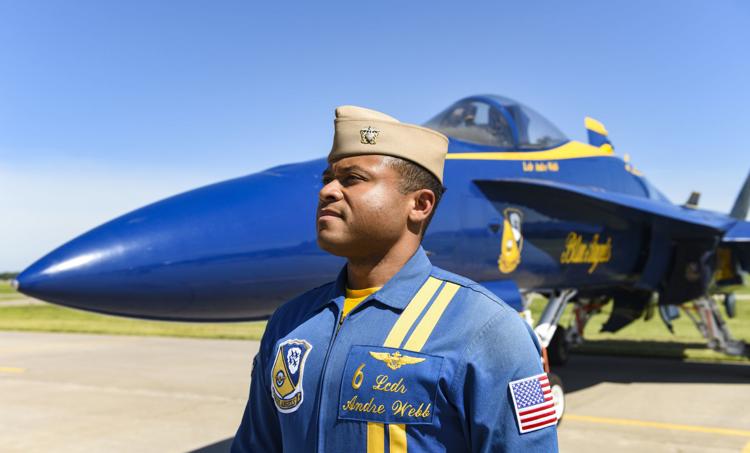 062819-mda-nws-marxcol-02.jpg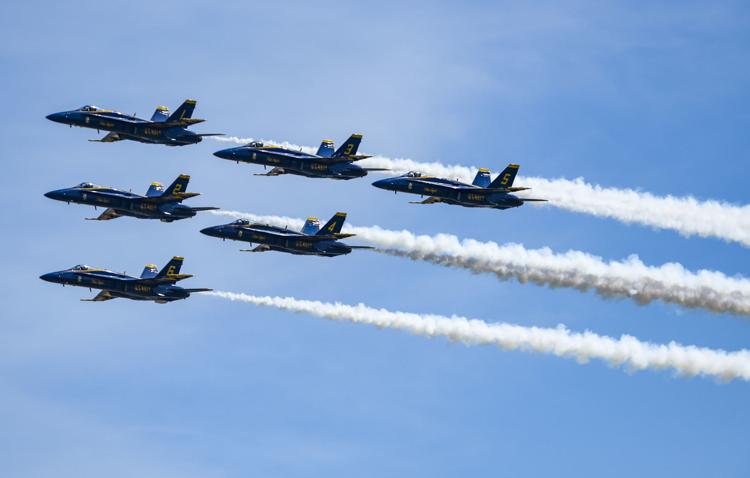 062819-mda-nws-marxcol-03.jpg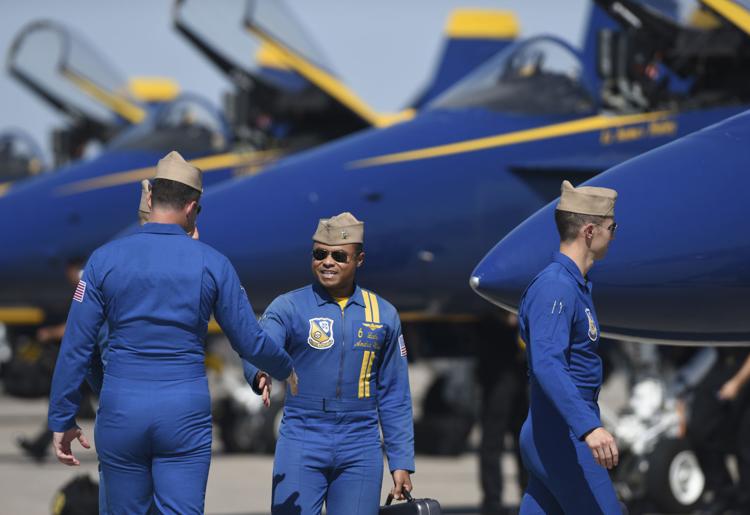 062819-mda-nws-marxcol-04.jpg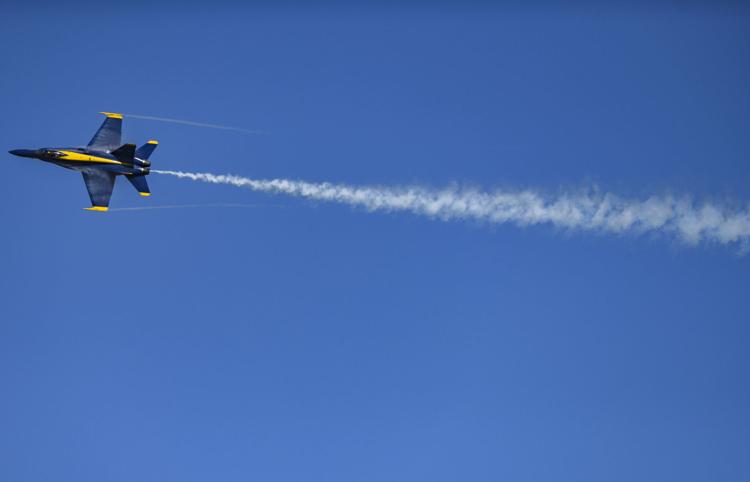 062819-mda-nws-marxcol-05.jpg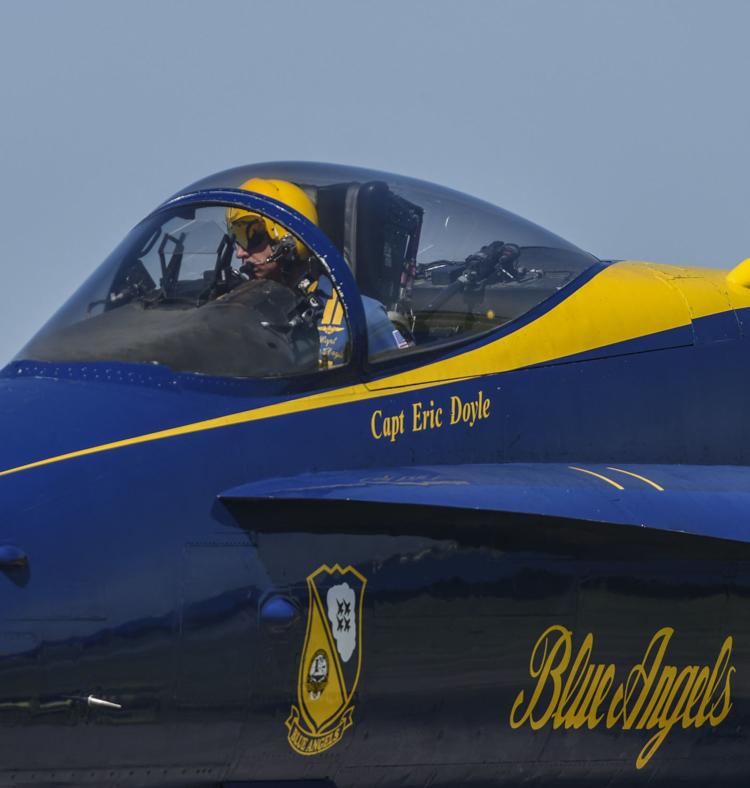 062819-mda-nws-marxcol-06.jpg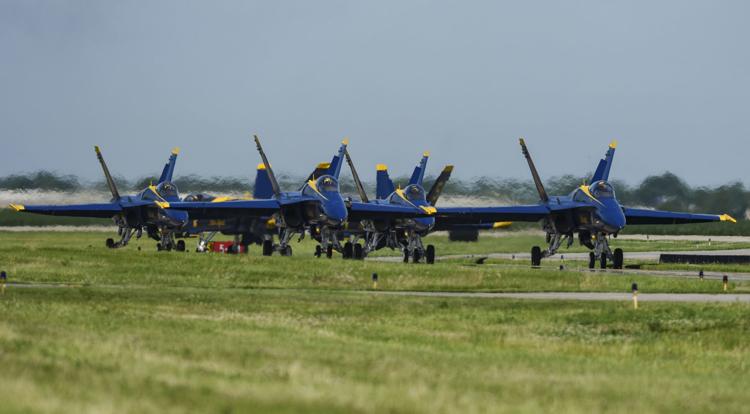 062819-mda-nws-marxcol-07.jpg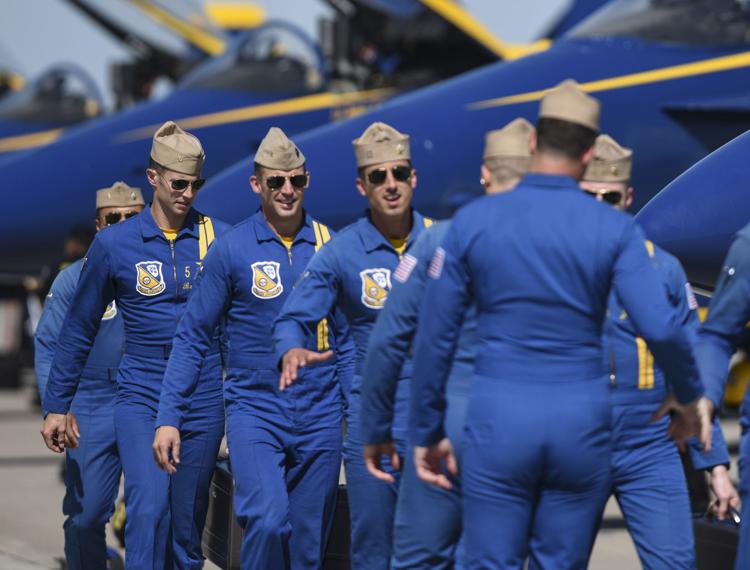 062819-mda-nws-marxcol-08.jpg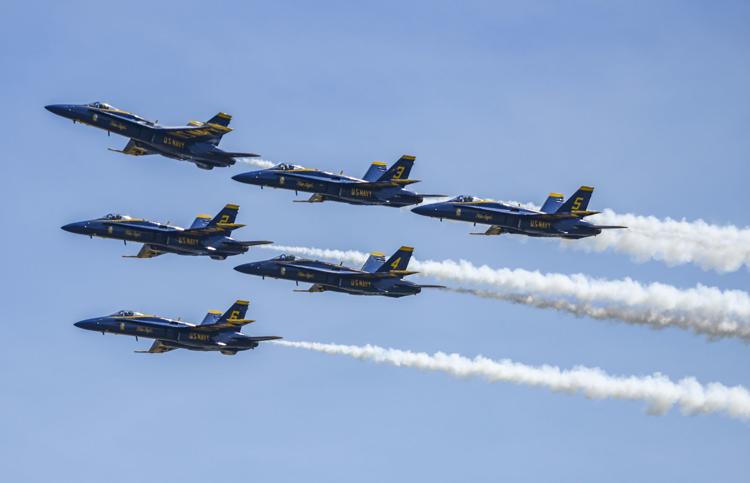 062819-mda-nws-marxcol-09.jpg
062819-mda-nws-marxcol-10.jpg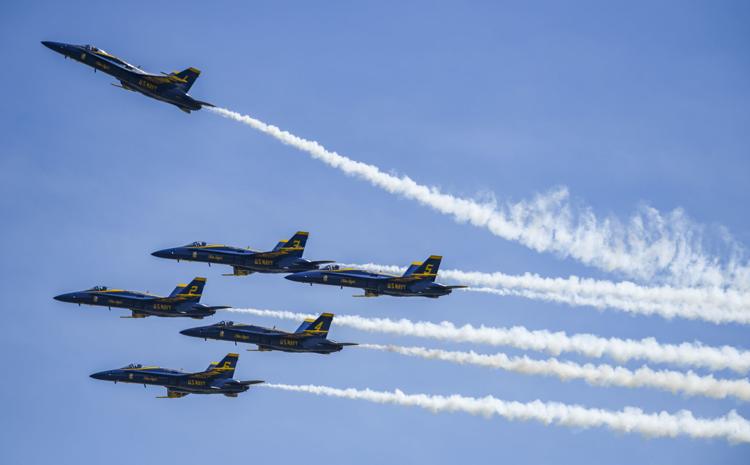 062819-mda-nws-marxcol-11.jpg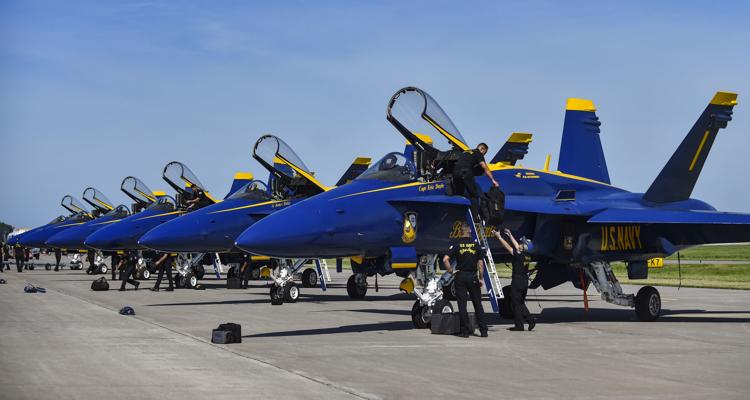 062819-mda-nws-marxcol-12.jpg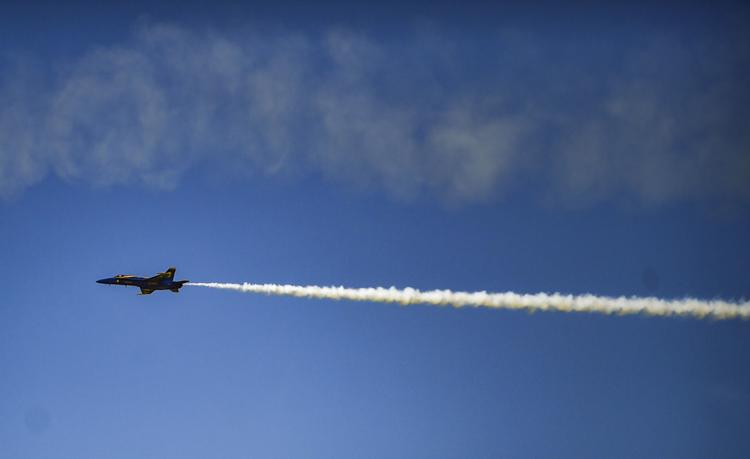 062819-mda-nws-marxcol-13.jpg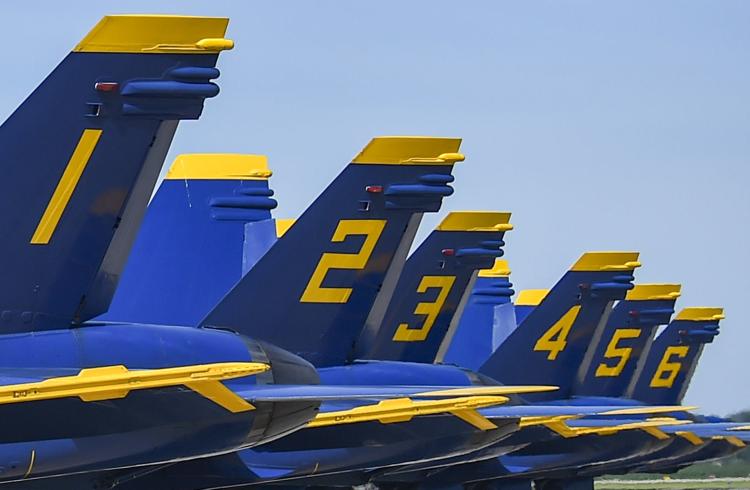 062819-mda-nws-marxcol-14.jpg